Yes, I know you can't mention anything else about my hometown without mentioning one name, LeBron James.
However, Akron has meant a lot more to me than just being known as the home of one of the greatest athletes to ever play in the NBA, simply because it has been my home for all 21 years of my life and my whole family has roots to this city as well. Sure it's had some low points throughout the past decade and might be getting a little run-down, but what big city doesn't go through that phase ever once in awhile? I know that Akron has treated me pretty well with the amount of entertainment it has had to offer and I personally think it has been a great city to live in.
So, here is an ode to my city, the "Rubber City" that is.
1. Sports (Akron Rubberducks, formerly Akron Aeros, and The University of Akron Zips Athletics)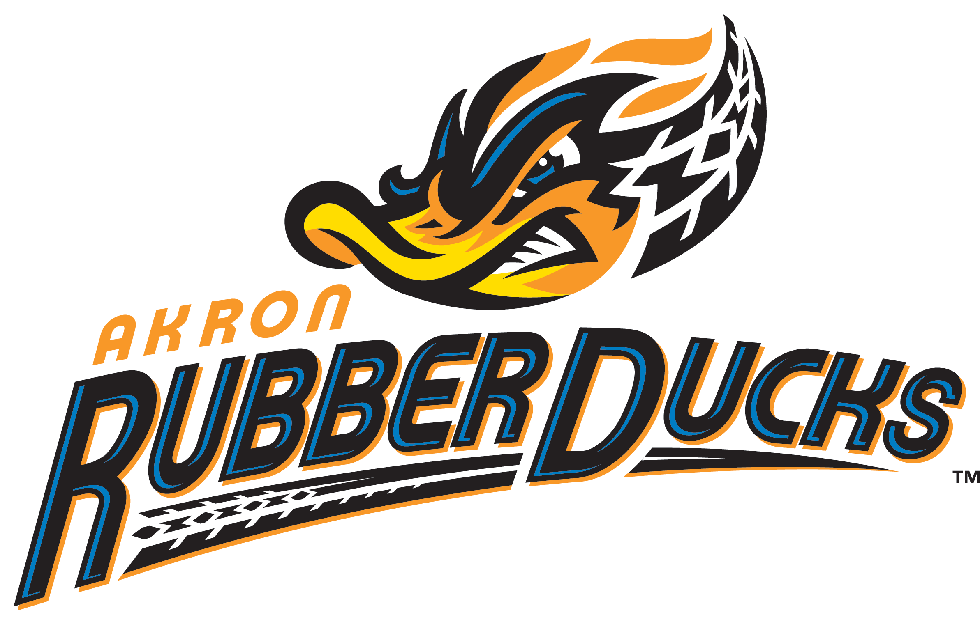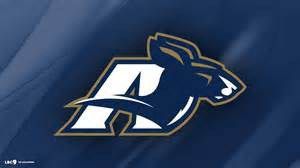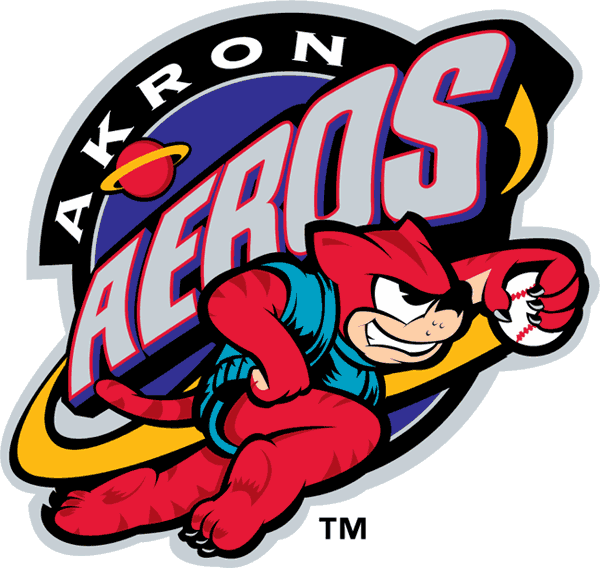 Way before I became the big Cavs, Indians, and Steelers fan that I am now, the first two teams that I grew up loving throughout my childhood were the Akron Aeros (now Akron Rubberducks) and the University of Akron Zips Athletic teams (mainly football and basketball). One of my first Akron Aeros games was having the opportunity to watch my favorite baseball player growing up, former Cleveland Indians DH/1B Travis "Pronk" Hafner, play in 2012 while he was on a rehab assignment after sustaining an injury playing for the Tribe that season.
That day certainly made me "starstruck" and I will never forget it because I was so "head over heels" to see "Pronk" play. Another great thing about the Aeros/Rubberducks games for me is that I have had the privilege of watching a few top prospects in the Indians farm system play for this AA Minor League Baseball team before they were called up to the Big Leagues and have now become star or contributing players for the MLB franchise. This little list of mine includes watching now Cleveland Indians All-Star and Gold Glove winning SS Francisco Lindor and Outfielder Tyler Naquin in Rubberduck uniforms before they got their shots to play in the "Big Show" and it is a thrill to know that I was able to see the talent and skill that these two players possessed before they even got called up.

Now, while the University of Akron Zips football team has produced many former and current NFL players over the years such as defensive end Jason Taylor, quarterback Charlie Frye, wide receiver Domenik Hixon, linebacker Chase Blackburn, safety Dwight Smith, and linebacker Jatavis Brown, the team has had little to none successful seasons over the past decade or so, especially in the early 2010s. However, they have shown improvement over the past couple seasons including an 8-5 record in the 2015-16 season which led them to their first bowl victory in school history by winning the Famous Idaho Potato Bowl. But the Zips basketball team in particular has always been special for me to watch simply because seeing their basketball games was part of how it became my favorite sport to play growing up.I started following the Zips basketball team ever since my mother started working as an usher for the games at the University every winter and spring, and she has held that job for nearly 15 years now. So, she would bring me programs from the game once she got back from work and that's how I got to know the team and look up to certain players that were members of the squad through the years. Some of my favorite college basketball players that were on the Zip's teams include Dru Joyce and Romeo Travis (who were childhood friends of LeBron James and played with him at St. Vincent-St. Mary High School), Jeremiah Wood, Steve McNees, Chris McKnight, Brett McKnight, Nikola Cvetinović, Cedric Middleton, Brett McClanahan, Anthony "Humpty" Hitchens, Nick Dials, current players like Isaiah Johnson and Noah Robotham, and of course the 7 foot center Zeke Marshall who was by far my favorite Zips player. But head coach Keith Dambrot is the one person I admire while watching this team because throughout his 13 years as the head honcho, he has led the Zips to four MAC East Division titles, three MAC Tournament Conference championship victories which led them to three NCAA Tournament appearances, and has been named MAC Coach of the Year twice. So, in part thanks to my mom, I will be cheering on the Zips as long as I live because while I don't go to school at the University of Akron, I will always be a fan.
2. Restaurants (Swensons, Luigi's Pizza Shop, Louie's Bar and Grille, Mr. Zub's Deli, Parasson's Italian Restaurant, Dontino's Italian Restaurant, Emidio's Pizza, DeVitis Italian Market, etc.)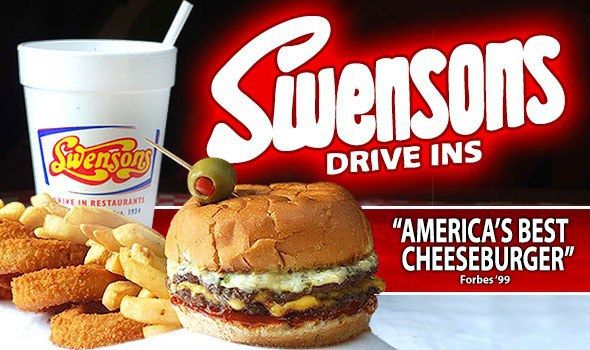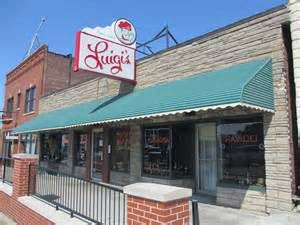 Throughout my life in Akron, I have been fond of the amount of great locally owned, mostly Italian, restaurants that are delicious and have become staples among "The Rubber City." There's nothing like having a good ol' "Galley Boy" burger from Swensons, an Italian tossed salad COVERED in mozzarella cheese from Luigi's Pizza, the Famous La Vita Steak Sandwich from Dontino's, or a mouth-watering Italian hoagie from Devitis Italian Market & Deli. Even new and upcoming dining areas like Mr. Zub's Deli in Highland Square have been growing into popular hot spots for the folks and visitors of Akron to enjoy some great grub! Now, if you'll excuse me I'm going to head over to Zub's and grab an "Uncle Rico" (Roast Beef with Onion and Chive Cream Cheese, and topped with Tater Tots on a Bagel), and yes that is a sandwich based off of Napoleon Dynamite!

3. Entertainment (Akron Civic Theatre, Lock 3, Tangiers, Stan Hywet Hall and Gardens, etc.)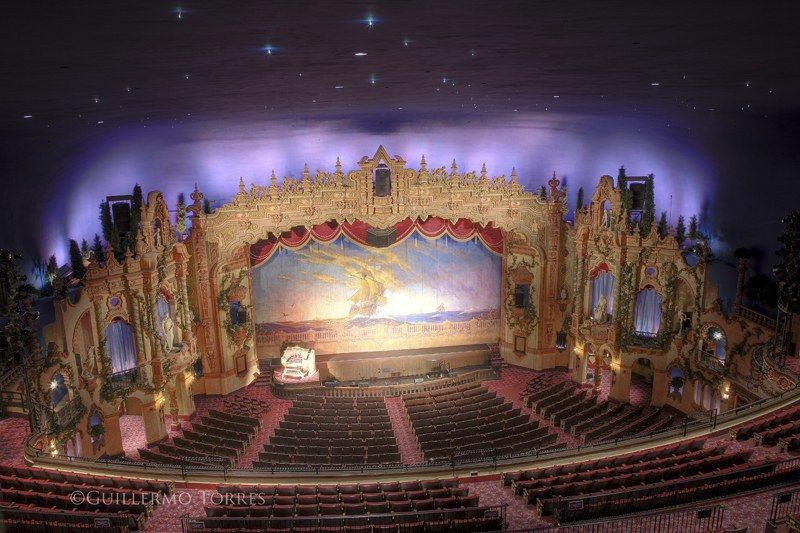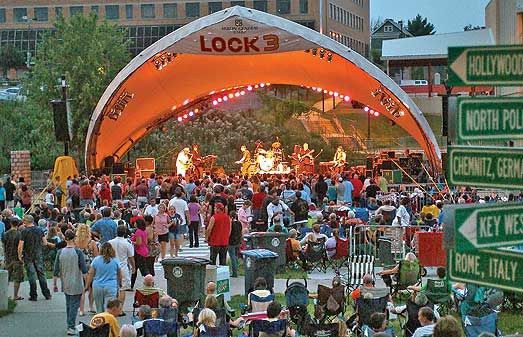 Throughout my times going to these locations with my family, Stan Hywet Hall and Gardens, former home of the Goodyear founders the Seiberlings, now museum is an astounding place to visit, but I would recommend going there around Christmas time since they have Christmas lights placed all along the gardens and I personally have always thought that the exhibit looked absolutely beautiful and breath-taking when it's snowing, but that's just me. As for the Civic Theatre, they have hosted some great comedy and music acts through the years with people like comedian Jim Gaffigan and groups such as alternative rock band Matchbox 20 coming to mind. The theatre has also been the location for musicals and classical music concerts as well. One memorable moment I have from being in the Civic was actually having my high school graduation from Hoban there and it was really an incredible building to have it in because the ceiling in that theatre is so eye-catching with its dark blue starry sky design and pretty wood designs that are done around and on top of the stage area too. I would highly recommend going to see a concert or other event there if you can just to see how beautiful it is as an overall theatre.
Lastly, if you are looking to watch and hear some great live music or eat some fantastic food during the summer time, go to Lock 3 in downtown for their summer concert series featuring some local or nationally known cover bands or for their annual Italian Festival. I know that I've made some great memories with family and friends while attending both over the summer. Lock 3 is also a popular area to go in the winter time as well because they have events like the annual tree lighting ceremony to kick off the Christmas season and the city's family-friendly First Night celebration gathering for New Year's Eve and looking forward to the new year with music, art and dance as the entertainment and awaiting what everyone comes there for, the firework show at midnight when the ball drops.
4. Music (The Black Keys, Devo, David Allan Coe, Chrissie Hynde etc.)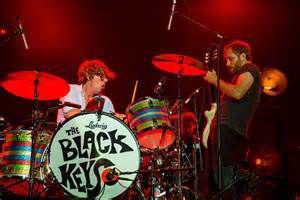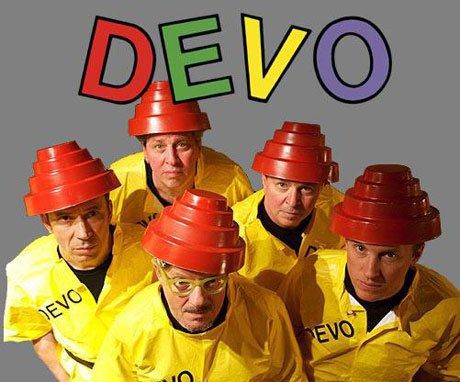 While it may not be one of the most popular and consistent subjects in "The Rubber City," there are a number of bands and musicians that have come out of Akron that I have held a special place for and appreciate. Sure maybe a band like Devo was a bit strange, (okay never mind they were incredibly strange), but this group consisting of members from both Kent (bassist Gerald Casale and the late guitarist and keyboard player Bob Casale) and Akron (lead vocalist, keyboard, and guitar player Mark Mothersbaugh, guitarist Bob Mothersbaugh, and the late drummer Alan Myers) made historical strides in the music scene as they had a hand in developing and becoming an influence on the popular music sounds of the 1980s which included new wave, alternative rock, and industrial rock. In addition, Devo became pioneers of the music video too as the video to their biggest hit song to date, "Whip it" received heavy airplay in the early and formative days of MTV in 1981-1982. Yeah, watching the video now can be a little weird and cheesy, especially since they were wearing those black sleeveless turtleneck shirts along with the "energy dome" helmets they wore on their heads, but I have to admit that it is still a catchy tune to me and certainly a guilty pleasure for me. Without a doubt though, this band that formed at Kent State University made strides in music during their "hey day."

Along with Devo, Akron is also home to one of the best female lead vocalists in the history of rock music, Chrissie Hynde of the rock band The Pretenders, one of the most popular outlaw country singer-songwriters of the 1970s and 1980s David Allan Coe, and the Grammy award-winning garage and blues rock band The Black Keys consisting of Firestone High School graduates Dan Auerbach (lead vocals and guitar) and Patrick Carney (drums), who are probably my favorite rock band in the current music scene as I own half of their albums on both CD and Vinyl and have been listening to them since I was in grade school. So, while it may not have as big an impact compared to some of the other big cities like New York and Chicago, Akron has still been able to produce and is the home to many famous and well-known acts in music throughout the years, and I can only hope that it will continue.
5. Rubber City Clothing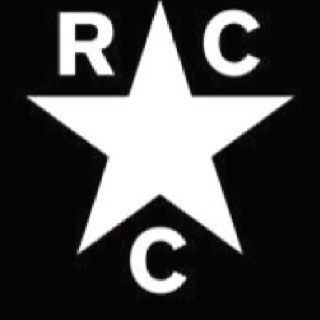 Rubber City Clothing (RCC) is by far one of my favorite stores in downtown to shop at as its owners come up with the most clever and thoughtful designs that tie in with not just Akron, but the suburbs outside of the city such as Cuyahoga Falls, Stow, Kenmore, Barberton, Fairlawn, Tallmadge, and Ellet just to name a few. Some of my favorite pieces of clothing I have ever bought from this incredible store is a "The North Hill" shirt that uses the same design of "The North Face" clothing line to represent the neighborhood of the "Rubber City" that I'm from, and my grey "Just a kid from Akron, Ohio" flat cap. Other great designs the company offers include many to do with LeBron James, shirts with the cities 330 area code, shirts that have to do with Goodyear, The Akron Zips fan section that are nicknamed the AK-Rowdies, logos of companies and stores that used to be in Akron but are no longer in existence, and many more. So, if you're a person who grew up in Akron or in any suburban towns outside of the city, I would recommend stopping into Rubber City Clothing and picking up a t-shirt design for yourself that you can wear around to rep your town. It is worth the trip!
6. Goodyear Tires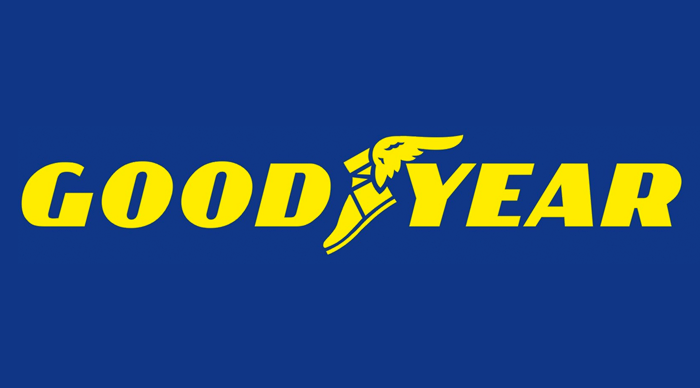 Since it was founded by Frank Seiberling and his family way back in 1898, Goodyear Tire and Rubber Company continues to be the most iconic and recognizable business in Akron, one of the biggest tire and rubber manufacturers in the United States as it still the only tire supplier for NASCAR, and it is one of the many companies that gave the city its moniker as the "Rubber City" and "Rubber Capital of the World." Lastly, what really makes Goodyear the biggest buisness in Akron's history is the company's creation and use of the Goodyear Blimp, as it is one of the most iconic and well-known advertising devices in the whole country. So, next time you drive around the city, don't be surprised if you see a Goodyear Blimp flying up in the sky!
7. Archbishop Hoban High School/St. Vincent-St. Mary High School Rivalry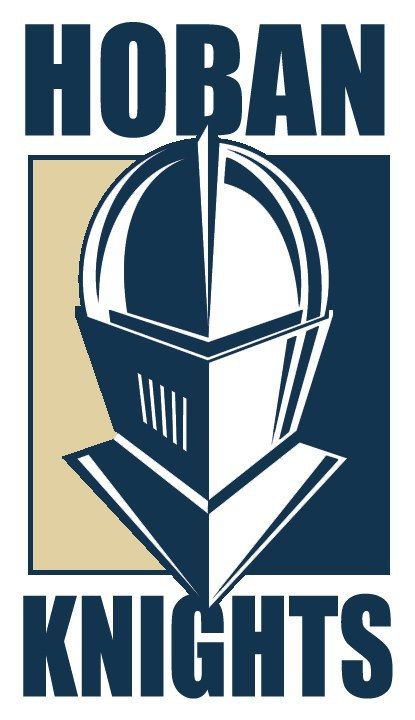 I don't think there is any question that this is one of the greatest rivalries in all of high school sports, and I'm not just saying that because I'm an alumni from one of these two schools (okay, maybe I am but c'mon I gotta support my Hoban Knights and give them props). I mean, how many schools have a tradition called Mum Day which involves the entire student body and faculty staying quiet for an entire school day, which is always a Friday, so they can save their voices before the football game against their biggest rival later that night to cheer on their team? Answer: not many, at least I haven't heard of any. Now, even though the football team never won a game against St. Vincent-St. Mary during my four years as a Knight, the game has been extremely entertaining to watch now as an alumni. Nowadays, both teams have won multiple state titles, including Hoban winning two straight these past two years in 2015 and 2016, and the rivalry is still considered to be one of the most anticipated games in the state every year, and that goes along with other big time high school rivalries in Ohio like St. Edwards vs. St. Ignatius or Canton McKinley vs. Massillon-Washington. Whether we lose or tie agianst those nasty Irishmen, I just got one thing to say, Go Knights baby! Can't wait for the next "Akron Holy War" matchup between these two teams next season!
8. LeBron James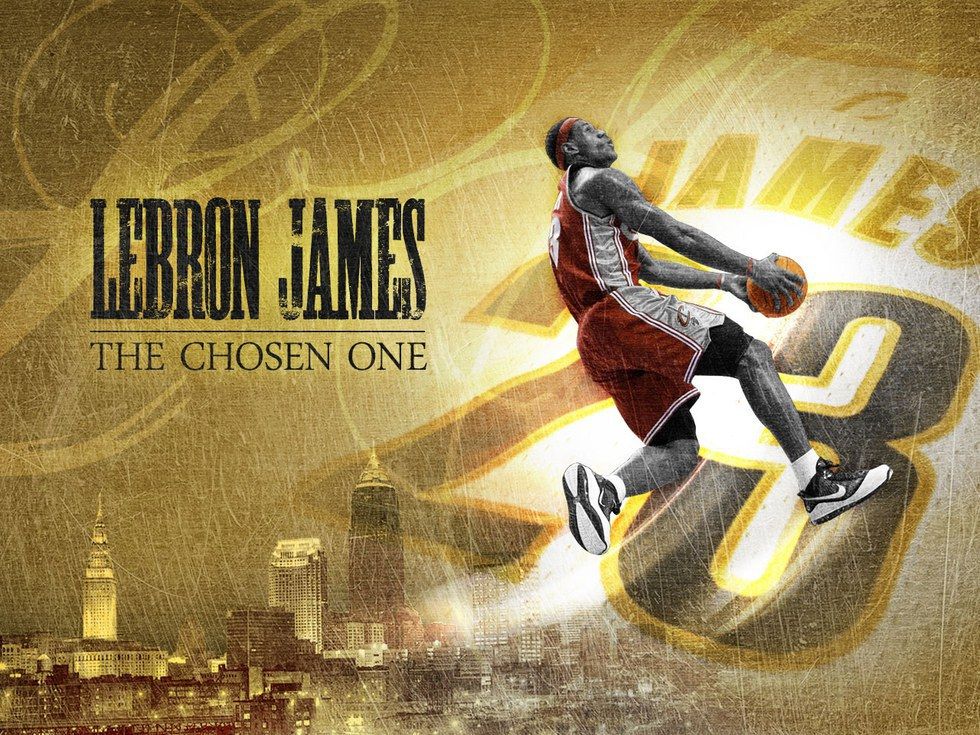 Okay, I won't make this one very long because I know that everyone knows about Akron because the greatest basketball player of all time is from here, and yes I said the greatest of all time, sorry Michael Jordan, but can you blame me for putting "The King" on my list? I realize that mentioning the fact that LeBron James is from my hometown gets old to many people, but I will always be proud to say that one of the greatest athletes to ever walk this earth was born and raised in the same city I'm from, even if he is a St. Vincent-St. Mary graduate!
No Matter What I Do or Wherever I Go, I Will Always Be Known As "Just a Kid from Akron, Ohio"