"Never take life for granted. Not every day is guaranteed for you." Says U.S. Marine Corps Veteran, Julian McBride, who isn't spending his time in the art studio drawing pretty pictures.
The Long Island native and student at Adelphi University has been putting his work experience as an infantryman and marksmanship coach and as a Criminal Justice/Forensics/Anthropology student, combined with his art skills, to produce a series of drawings: The Horrors of War.
The project began as a tool for McBride to combat the Post Traumatic Stress Disorder he experiences after his four year deployment overseas.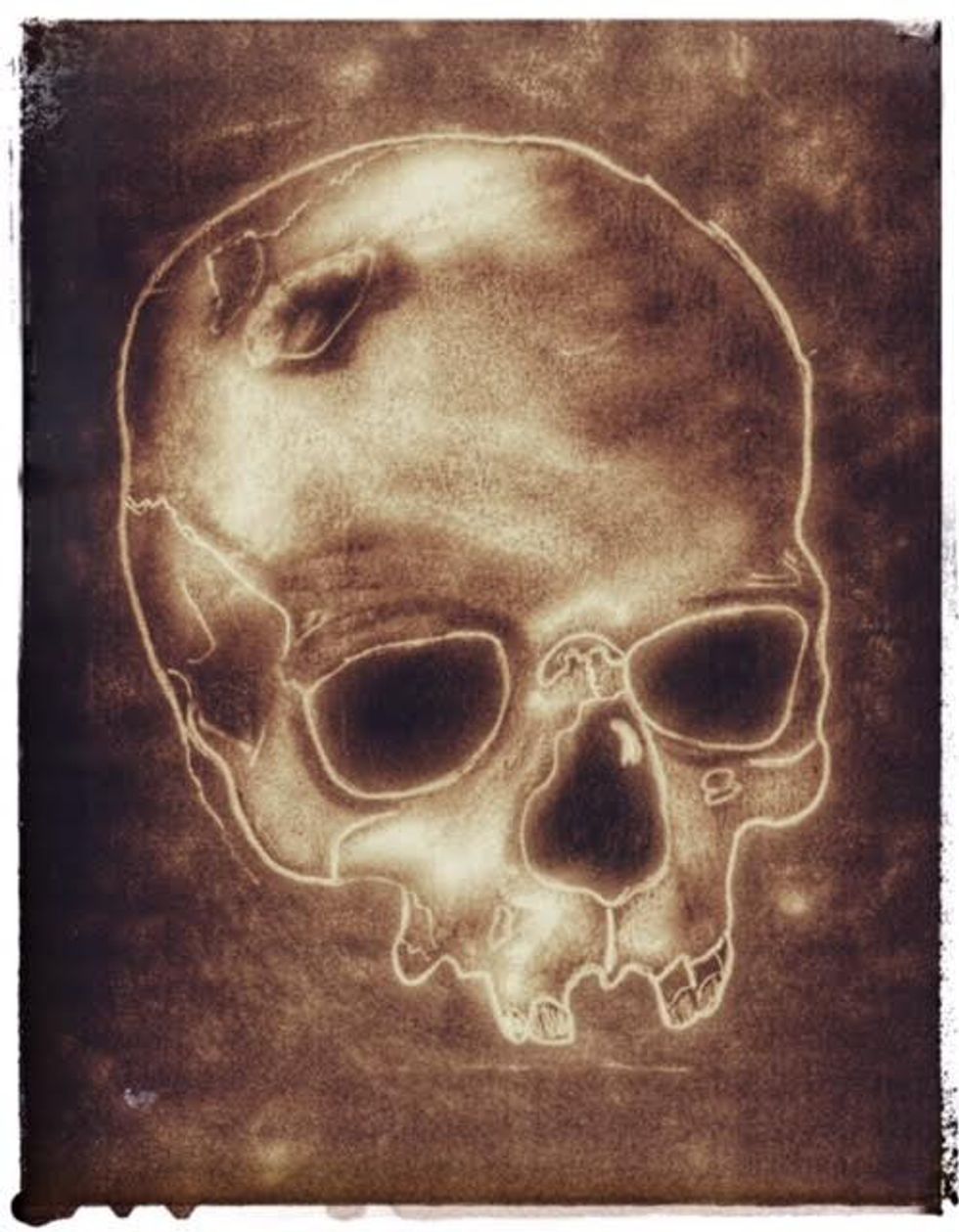 McBride begins his creative process by sitting down and imagining himself in the scenarios he depicts. Picturing himself inside of the body of his focus, he tries to relive his/her pre-death experience and capture its essence on the canvas. Once the illustration is complete, McBride takes a picture of it and sends it to one of his Anthropology professors, Argie Agelarakis. Finally he utilizes her tablet to re digitize it to make the final piece.
"I lost six of my friends during my time overseas," McBride told me. "It hit me from there -- nothing is guaranteed. One day I was hanging with my friends playing golf and the next they were killed by explosive devices."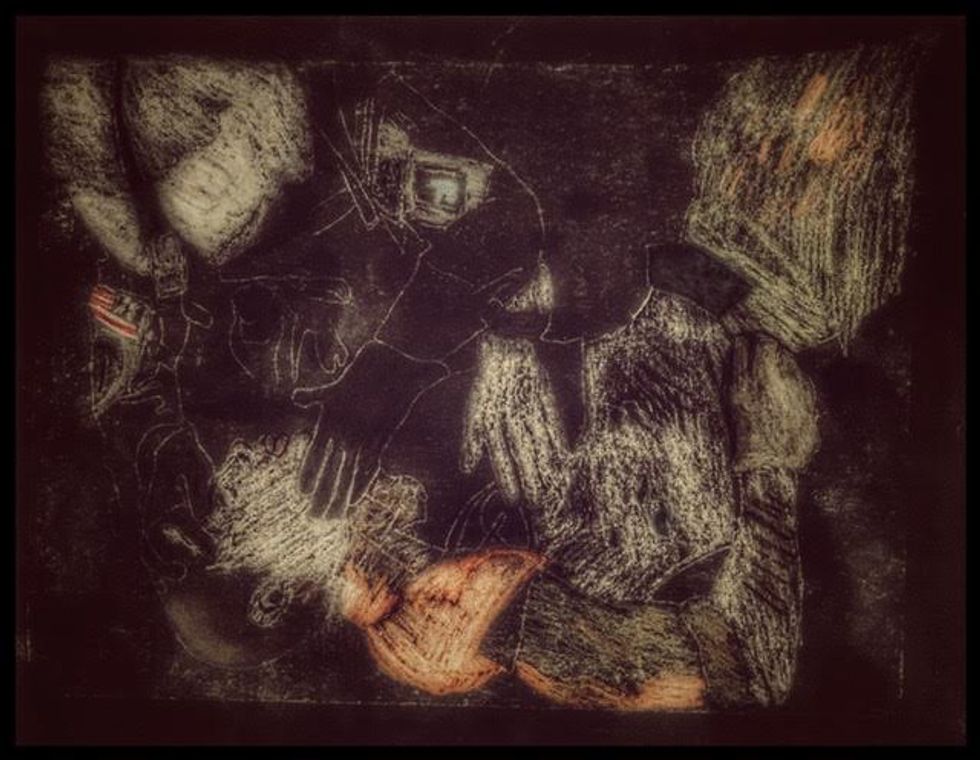 Growing up, McBride was bullied. While many kids would be deeply affected by bullying, McBride used that as a motivation to achieve his success.
"I was kind of everybody's joke," he said. "My state of mind when I went into the Marines was I'm going to shove it in everyone's face and show them I can be more successful than they ever thought."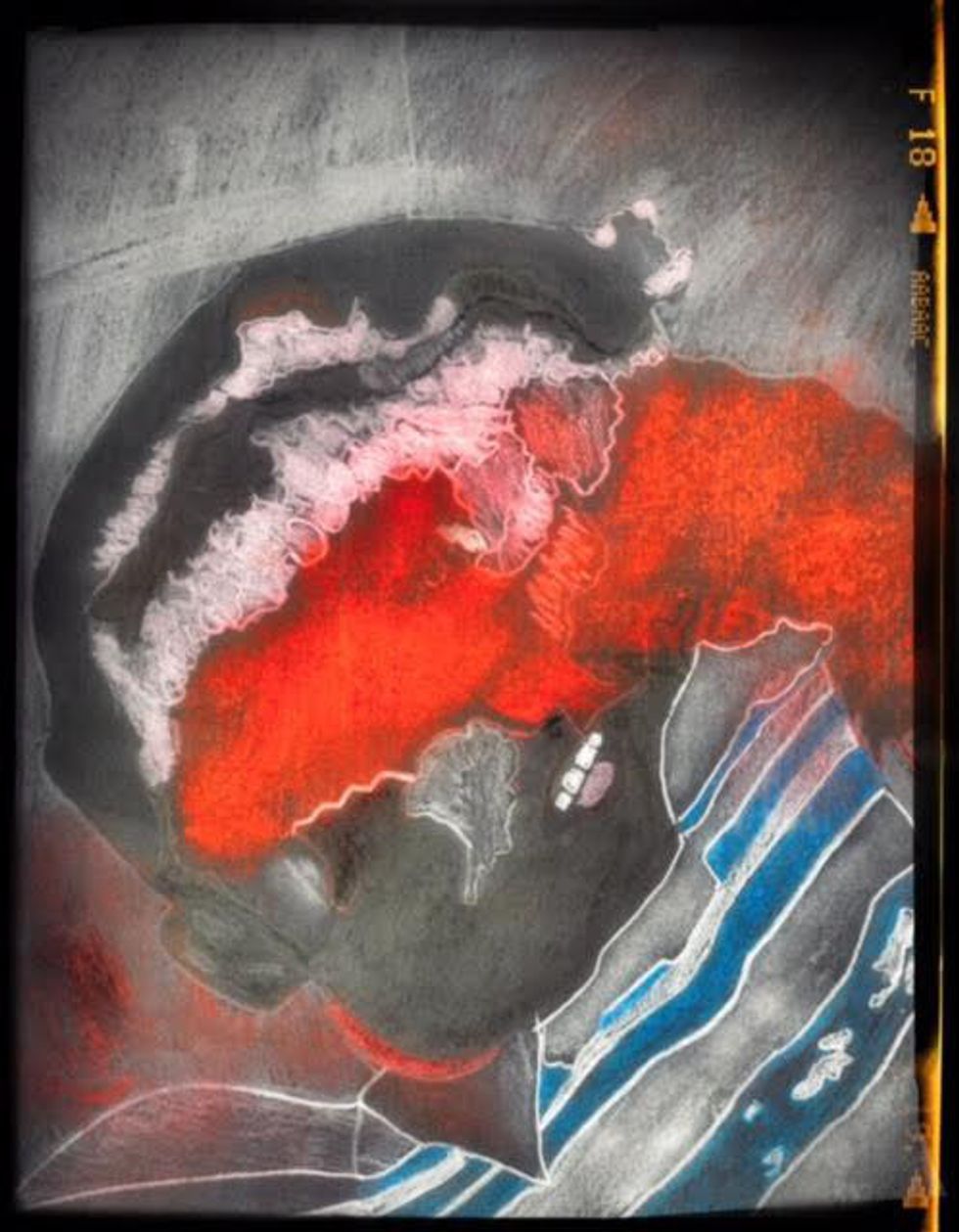 Even after all he's been through, McBride maintains a positive outlook on life.

"He's an exceptional young man who strives to be the most genuine and thoughtful person he can be," says Dr. Stephanie Lake, the Director of the Criminal Justice program at Adelphi University and faculty advisor for the Criminal Justice club, which McBride is the president of. "I have no doubt he will end up being incredibly successful in whatever he does."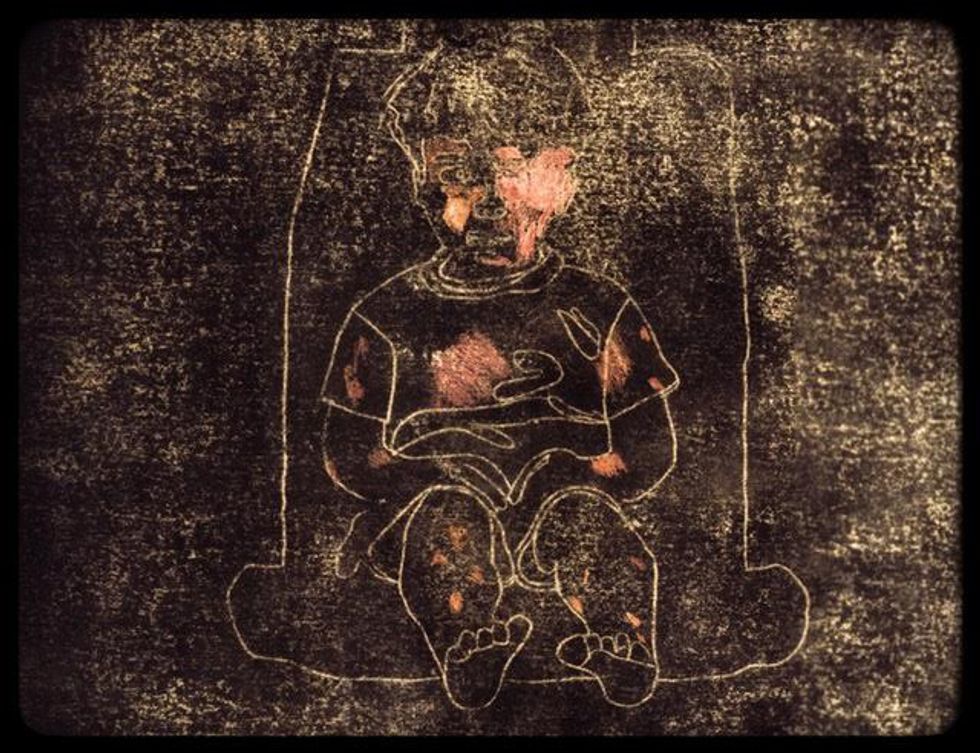 Currently McBride gives presentations of his art series to the Adelphi community as a way to "prep" for his future career in forensic anthropology. McBride is also very involved on campus, being the President of the Criminal Justice club and a brother of Delta Chi Fraternity. He is also applying to graduate schools and continuing to add to his portfolio.