A little over a year ago, a band by the name of Jester formed from a tight-knit group of friends. The four friends went from late-night jam sessions to the Georgia Theater in less than a year, but they claim they have "just started." With a new EP out and a full album on the way, the group is revving up for a creative summer and an even more exciting future as a rising alt-rock group.
Since high school, the boys have been in bands discovering their musical abilities. Until recently, music was just another creative outlet for each of them as individuals. Last April, they formed as an unnamed group who meet up from 10 am - 2 pm to play for fun, but it wasn't long before the four realized they had chemistry. Tommy Trautwein, Jester's vocalist, guitarist, and keyboard player, noted the band "gelled easily." He also stated they treated the band like a job from the beginning, taking them to the next level every day.
Not long into their first summer together, the boys wrote their first song "Cool Off". They focused on pop-punk initially, taking the classic "catchy melody" route known to many pop-enthusiasts as just a "good song". They began to widen their focus from pop to punk, and eventually funky hip-hop. Last summer also brought us songs like "Cooperation" and "Rollin'", which are some of their favorite songs off the new EP.
Each band member brings something to the table another couldn't. With inspiration from a wide array of bands, such as The Black Keys, Arctic Monkeys, Blink 182, and Green Day, the boys work tirelessly to get "a little genre in there for everyone". Lead vocals and guitarist, Andrew Wilson draws the audience in with his compelling vocals, especially in songs like "Cool Off" and "Cooperation", that keep the listener on the edge of their seat.
Tommy Trautwein, on guitar, piano, and vocals, holds the rhythm guitar down along with taking lead vocals on other songs with his raspy, soulful voice. Trautwein will just as easily play soulful, melodic keys to add to certain songs like "See You Tomorrow." Clay Milling, the drummer, keeps the beat completely locked down, which is most notable in their groovy single "Cool Off" along with the bass player, Hayden Busch. The two seem completely in tune with each other and have a tight musical relationship.
When opening for Light Brigade at the Georgia Theater this past spring, the boys had been together for less than a year, but they worked seamlessly to create a visual and auditory experience for those who came out. Having such success in such a short time is attributed to each giving up endless study hours practicing and performing live, but it seems well worth it. Going from recording demos in a bedroom in April to recording with Jesse from The Globe in August, Jester has taken their music to the next level literally every day.
Jester's live performances focus on high-energy involvement from both the band and the crowd, giving everyone an enjoyable live show to go along with their fantastic music. As Milling stated, Jester is "not afraid to have a good time". Look out for their new album next fall, but in the meantime, enjoy Not Coming Home.
Managers Harrison Fratkin (booking manager) and Need Swamy (press manager) joined the group not too long ago, helping them organize the group's upcoming events, such as the 40 Watt and Caledonia Lounge. Contact them for booking or more information at bandnamedjester.com
---
More Here:
Click "play" to listen on Spotify.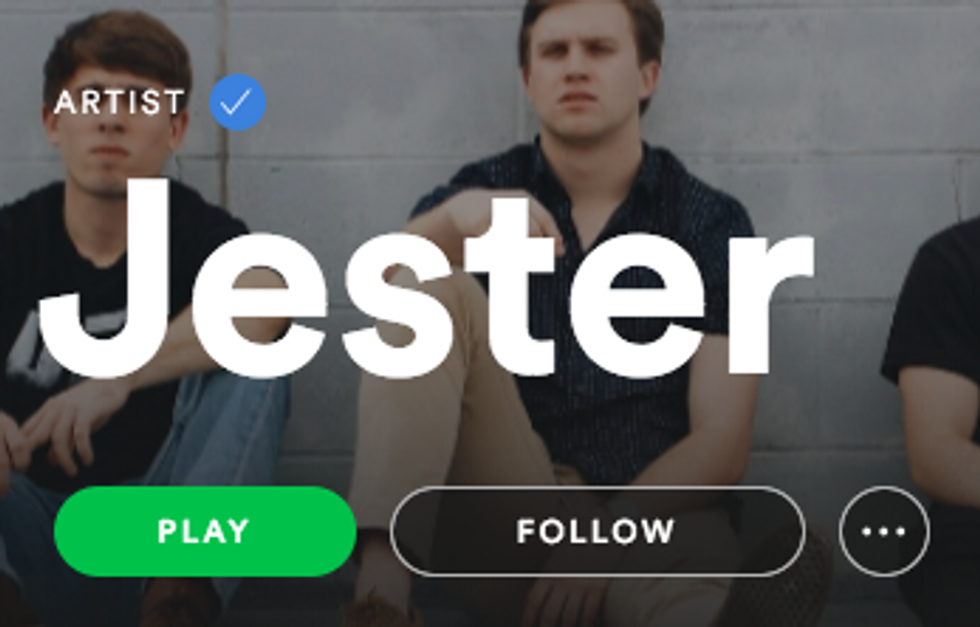 Listen to Jester on Spotify
Click the album cover to listen on Apple Music.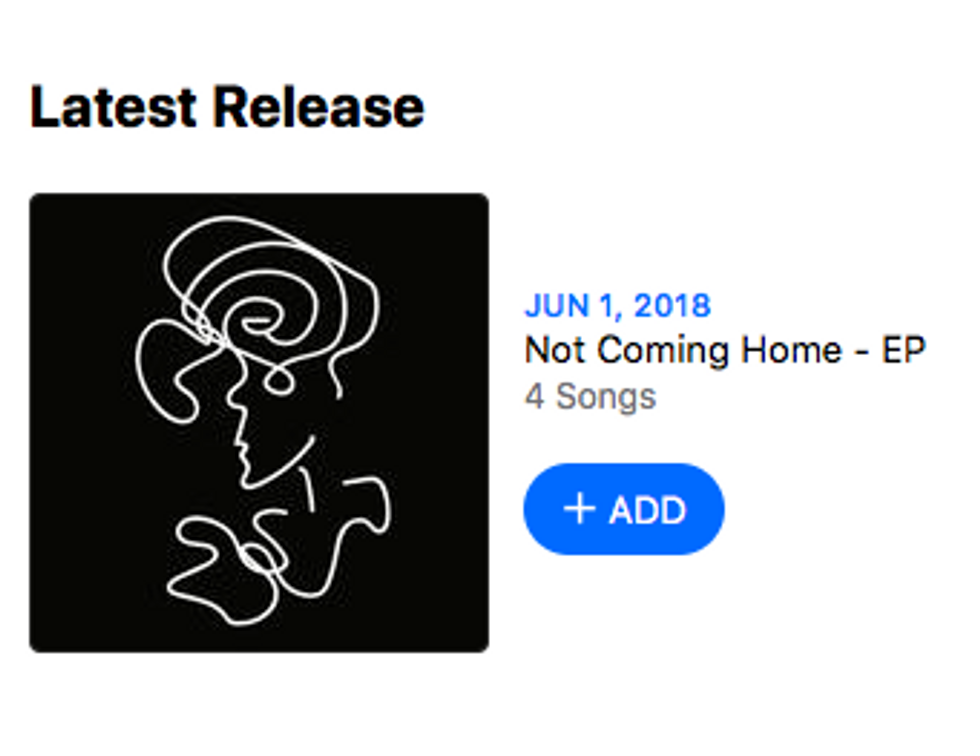 Listen to Jester on Apple Music