A month or so ago, I wrote an article about the difference between Colour Pop and Kylie Cosmetics. At the end of the article I said that I wanted to try Jeffree Star Cosmetics to see if there was a difference between the three. During Christmas I was fortunate enough to receive two Jeffree Star liquid lipsticks. Here is my first impression of the lipsticks.
My first impression of the packaging was that I loved it! The lipsticks came in a pink box, and on the inside the lipsticks were wrapped in Jeffree Star tissue paper with holiday colors. In the box were the two lipsticks, and a laminated piece of paper with swatches of all the lipsticks in the holiday collection. I was so excited to try them on.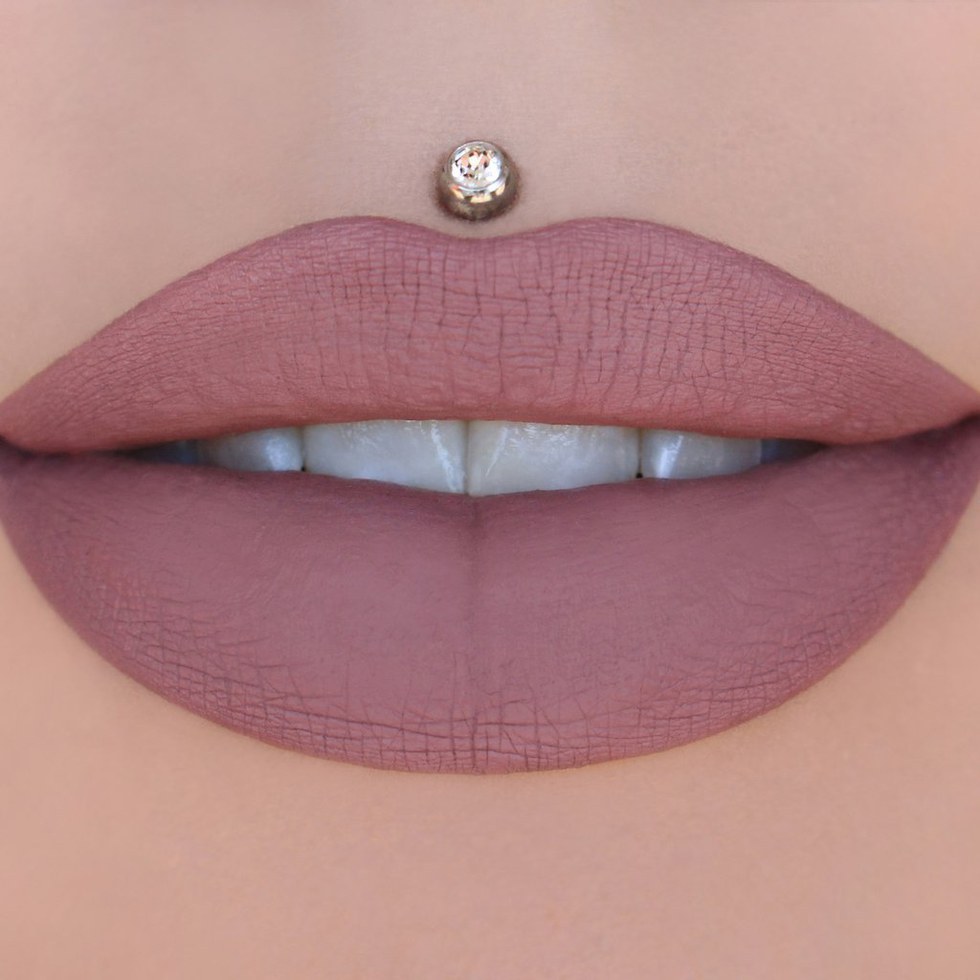 I asked for a lip color called Deceased. The picture above is what the color looks like, The first thing I noticed right away when I applied the lipstick, was how smooth it was. I didn't need to apply a lot and it was very pigmented and not streaky. Sometimes with Kylie products, the darker shades tend to be a little streaky where in some parts the color is darker on your lips than others. With this product it wasn't like that at all.
The lipstick dried quickly, but did not make my lips feel dry at all. I was pleasantly surprised because although I do love Kylie's products, sometimes my lips do dry out fast. Another great thing about the liquid lipsticks is the price of them. Then liquid lipsticks are 18 dollars. Kylie's matte singles are about the same, but not all of her lipcolors are sold separately. Each Kylie Lip Kit comes with a liquid lipstick and a lip liner. Jeffree's shipping rates are also cheaper than Kylie's.
Overall I loved Jeffree Star Cosmetics liquid lipstick. I would recommend this brand to anyone that likes bold colors and also to people who are looking for a product cheaper than Kylie's but still has a really good quality. I still love Kylie Cosmetics of course, but I also like to keep my different options open. Jeffree Star has some colors that are somewhat like some of Kylie's colors.They are both really great indie makeup companies.