Nothing compares to a jeep. Simply put, Jeeps are the best car that anyone could ever own. Ever. Why? Well that can be answered in a few different ways.
1. You will die before your jeep does.

Jeeps are tanks. They are made rugged and durable, specifically so you can beat the hell out of them. Make your son or daughter get a Jeep for their first car, they can run that thing into a house and still drive to school the next day. Oh, and If something does go awry, you can pretty much take the entire vehicle apart with a screwdriver and install your own parts with ease. Your Jeep's check engine light might be on for seven years straight, and it may make terrifying noises from time to time, but it won't die. It is not uncommon to see Jeep owners put upwards of 300,000 miles on their rigs. As my friend Jay always says, "A Jeep might not run well for very long… but it'll run really bad forever."
2. The Jeep fraternity.

It isn't the quality of the car itself that really makes a Jeep what it is, though. It's the people that drive them. When you become a Jeep owner, you become a member of an exclusive, off-road capable fraternity. Just like a fraternity, there are ranks amongst the members. At the very top of the Jeep fraternity, you have your lifted, modded, rock-climbing, "What the f*** is that thing" Jeeps. Like this.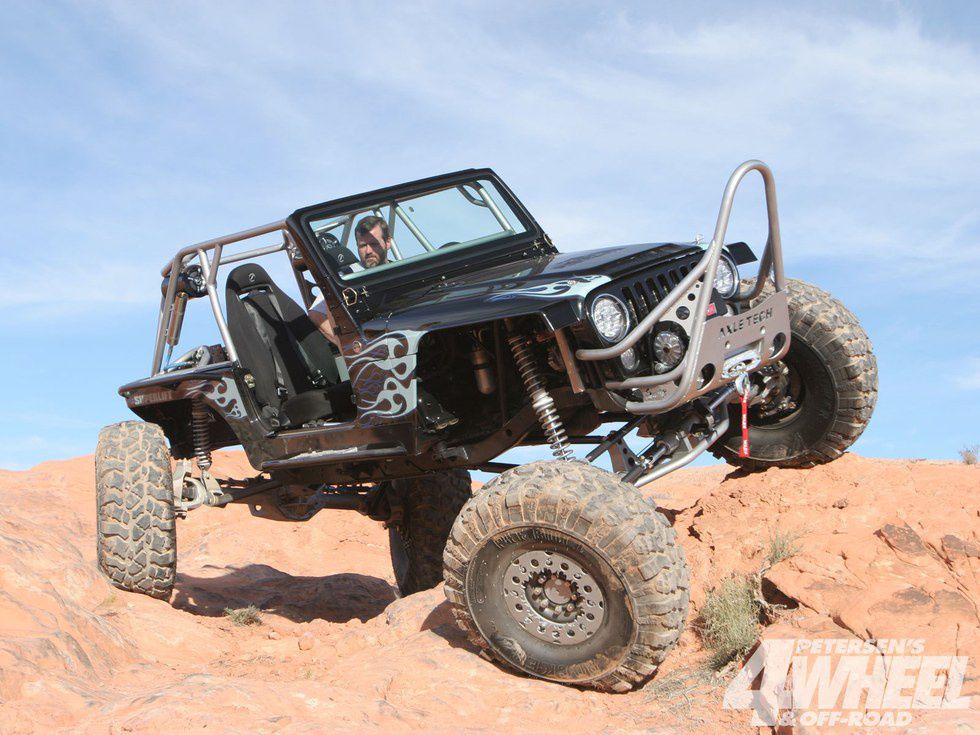 Then you have the modded, but still recognizable as a vehicle, Jeeps. Like this.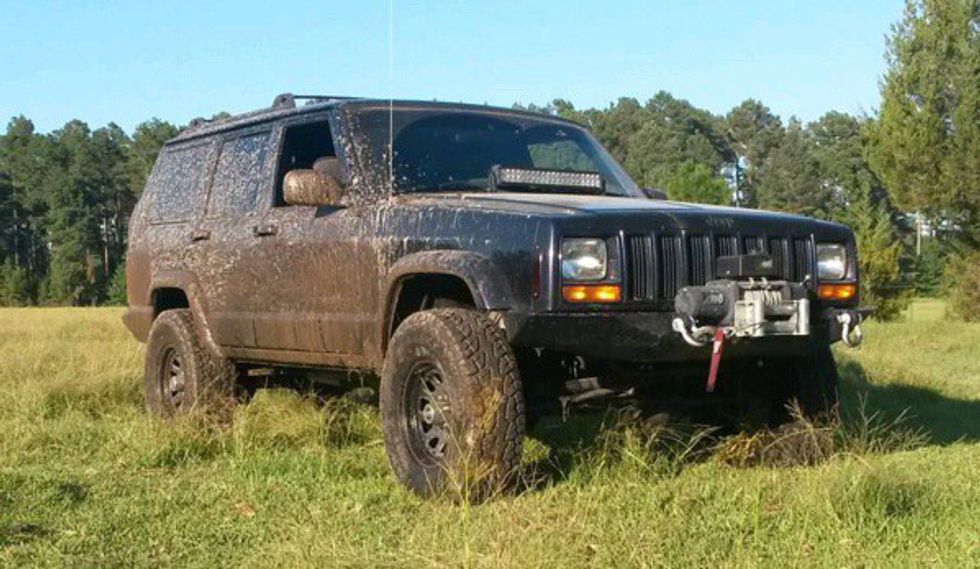 And then, finally, you have the stock Jeeps, like mine (shown below), which the other Jeep owners make fun of. If I had a dollar for every time someone called my Jeep a "lifted minivan," I would have enough money to literally lift every minivan in this hemisphere.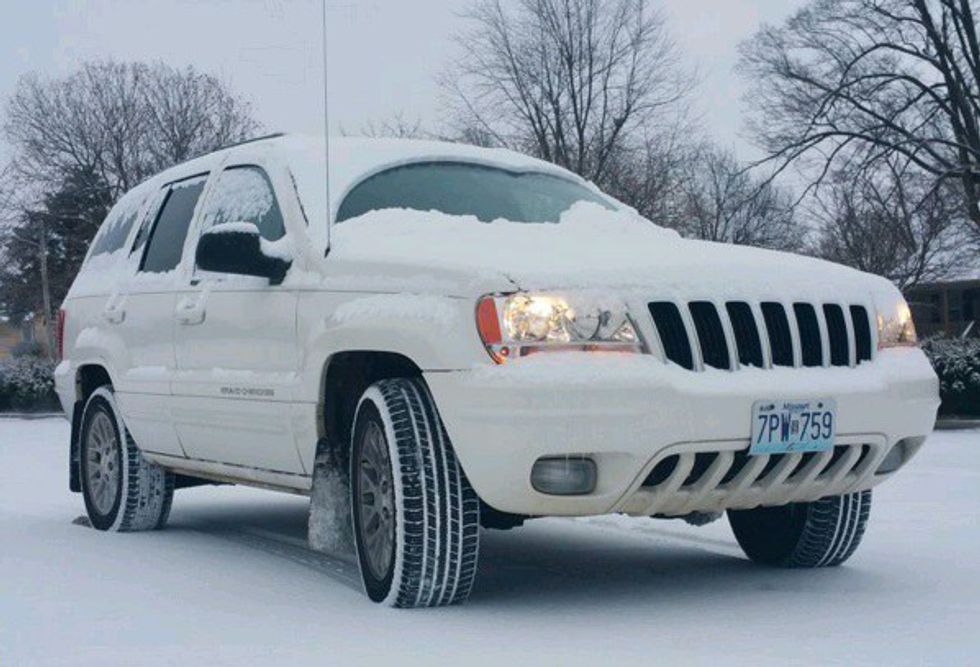 3. The Jeep wave.
How many car brands do you know that have their own wave? That's what I thought. There is a whole set of instructions and rules to the "Jeep Wave," found here. They are pretty strict upon who waves at who, but for the most part, Jeeps just wave at other Jeeps... and if you are a Jeep owner who doesn't wave at other Jeeps, please go trade it in for a Ford Escape and join the "but it's practical" club. Jeep guys and gals, this is our way of showing a mutual respect and awareness to each other.
"Warning: Owning, registering, insuring, or driving a Jeep implies knowledge of and intent to abide by the following rules, regulations, and guidelines. Failure to obey the letter or spirit of the rules may result in your being ignored by other Jeep owners as you sit along the side of the road next to your stalled vehicle in a blizzard surrounded by Saturns, Yugos, and Hyundais." - Jeeptalk.org
4. Jeep pride.

You don't just own your Jeep, you love your Jeep. Anyone with friends that own Jeeps will tell you that they take so many pictures of their car, it's disgusting. Well, I would say the same about that one couple on Instagram posting pictures of them kissing every 10 hours, so deal with it. Our Jeeps may not be "practical." Our Jeeps may suck money out of our wallets like some type of stingy vacuum. Our Jeeps may be high maintenance. Hey, but you know what? We don't buy Jeeps for those reasons. We buy Jeeps to be a part of something bigger, an entirely different culture, and yes—we are better than everyone else.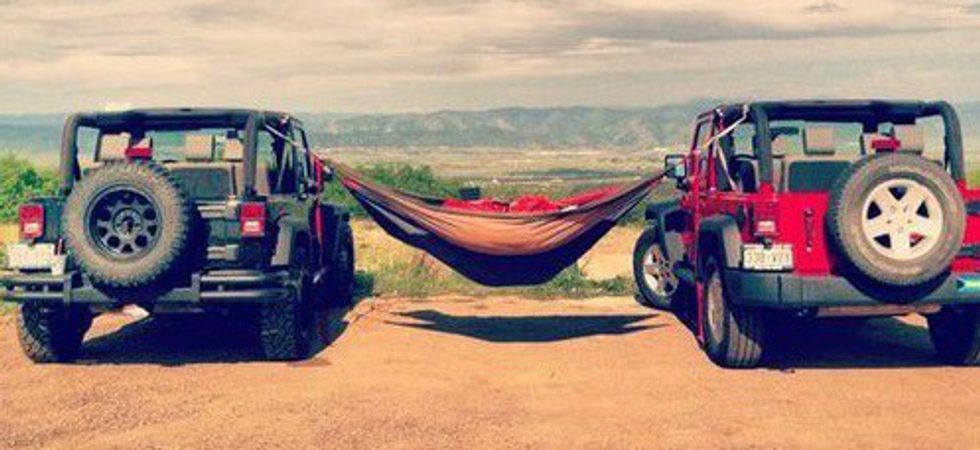 Jeep on, Jeepers!
O|||||||O