Maybe you've heard of this beautiful piece of technology, maybe you haven't. Still, it's something everybody has to know about. Because I can guarantee you that once you've tried it, you'll never go back to your peasant lives of regular toilets.
1. The privacy.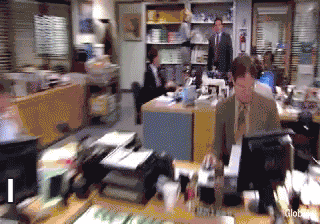 It is not uncommon for Japanese toilets to be in its own separate room away from the sink and mirror. (Its like a stall, but more than just a stall, it's a room.) Just you, your toilet, and your business.
2. The waterworks.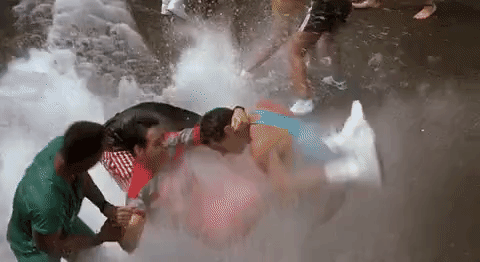 Do you really feel clean after wiping yourself with a wimpy piece of toilet paper?? Mini water jets aimed at your butt is the only way to go.
3. The LEVELS of waterworks.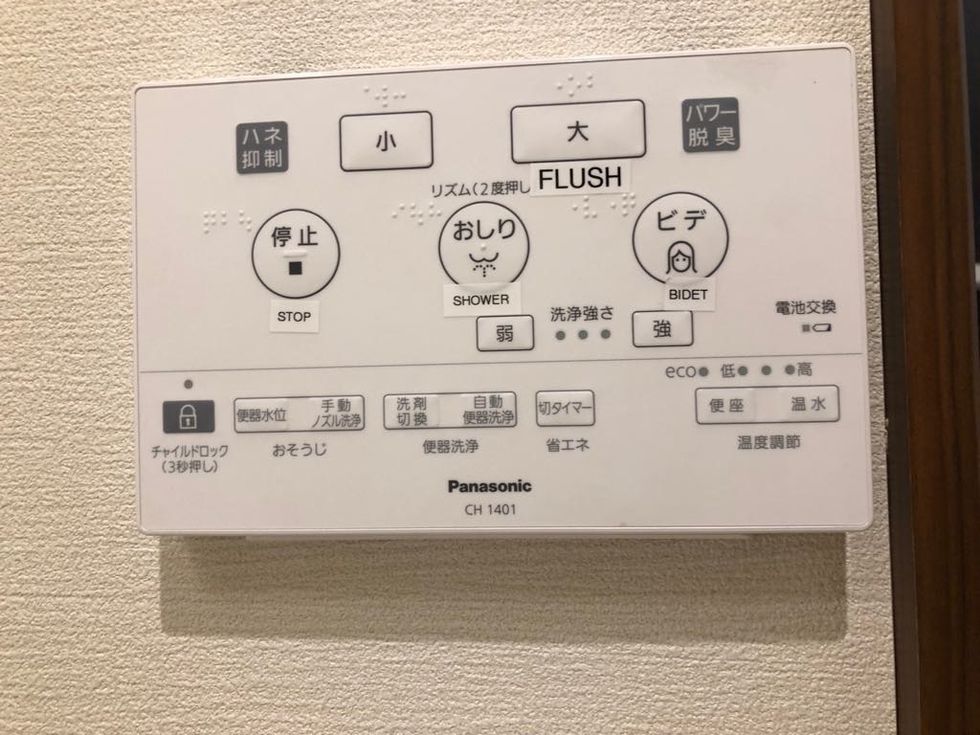 You can adjust the angle of the water spray. (There's even one specifically for females.) The temperature and pressure of the water that shoots your way is also adjustable — so is the pressure of the flush. Like come on how can you go back to your regular toilets after this???
(p.s. this photo doesn't even do some of these toilets justice, one control panel even showed the time. Like, come ONNN...)
4. The warmth.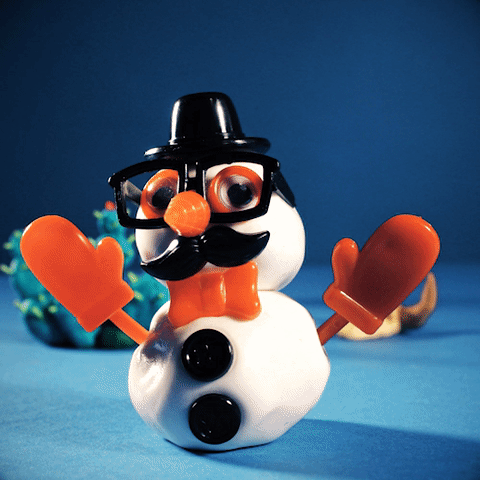 It's not a gross "someone-just-sat-on-this-seat" kind of warm, but a "omg-i'm-so-cold-and-i'm-never-leaving-this-seat" kind of luxury.
5. EVEN. MORE LEVELS.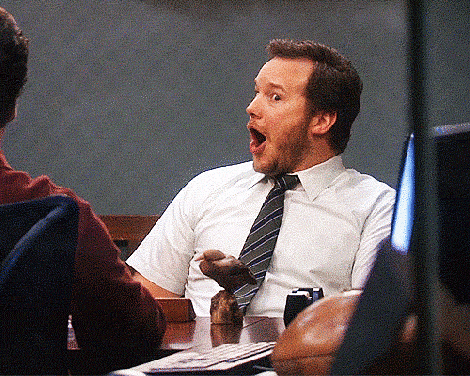 YOU CAN ALSO ADJUST THE TEMPERATURE OF YOUR SEAT. APPARENTLY THE TOILET CAN EVEN DRY YOUR BUTT. WHO KNEW I NEEDED THIS TECHNOLOGY?
6. The cleanliness.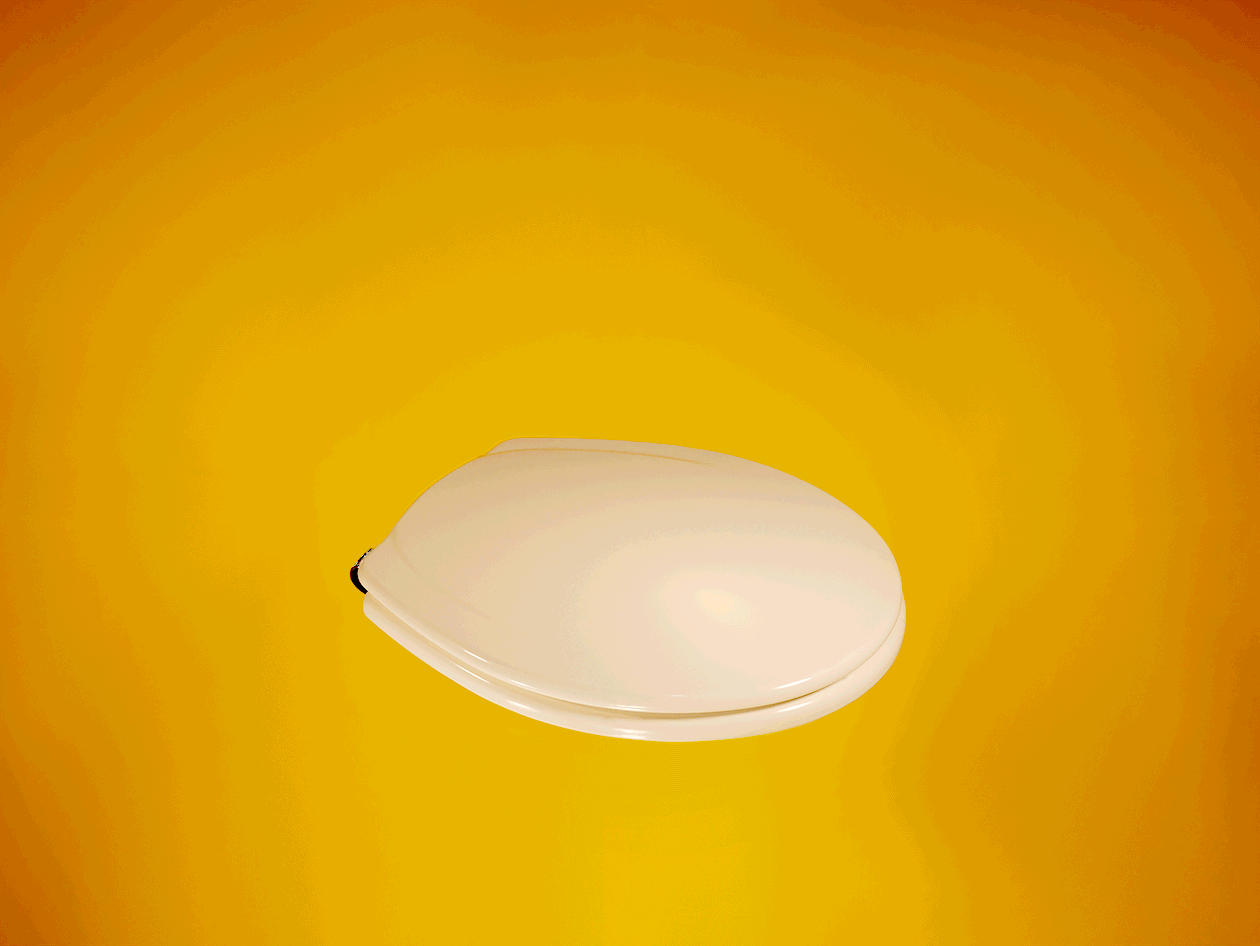 I can promise you that every single public Japanese toilet will be accompanied by an anti-bacterial seat spray attached to the wall. Just spray, wipe, sit, and the thought of perhaps hovering over the seat will never cross your mind ever again.
7. The bubbles?!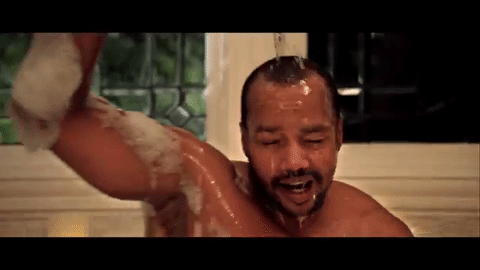 What is the point? I have no idea. But some toilets will replenish the bowl with a mountain of soapy foam after every flush. To prevent stream noises? To prevent smell? To simply look fancy? Again, no idea, but you can't say no to bubbles.
8. Who doesn't want to be eco-friendly?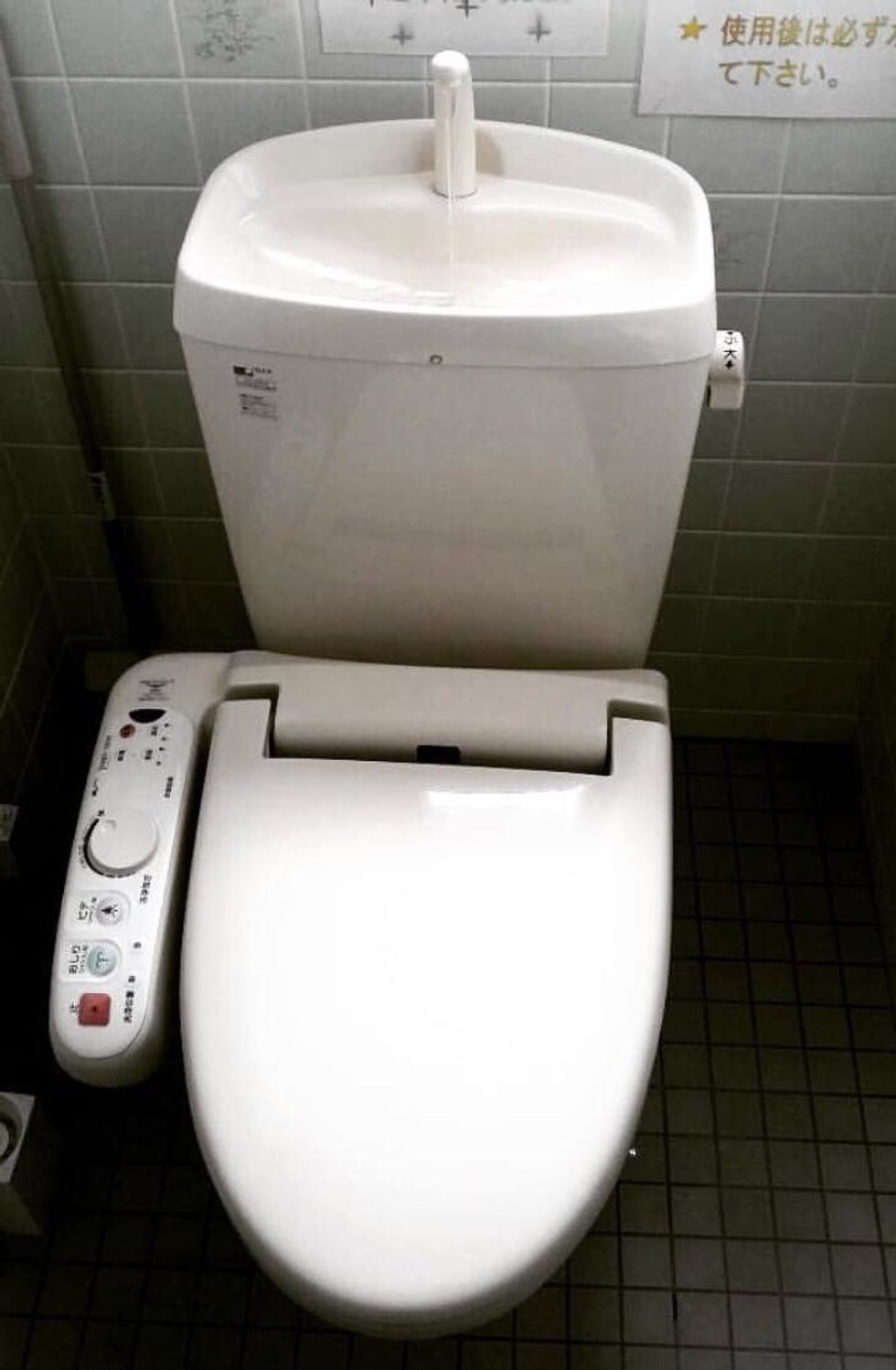 Initially, I didn't trust this random flowing water that sat at the top of the toilet tank. To me it was the equivalent of putting my hand in a clean toilet bowl. The water may be clean but... like... ew any water that is associated with the toilet??
BUT, turns out this water is clean, untouched-by-the-toilet-bowl water that you can use to wash your hands, which will THEN be used to flush your ones and twos. (Talk about saving the world one flush at a time amiright?)
9. Yes. There is foresty yoga music.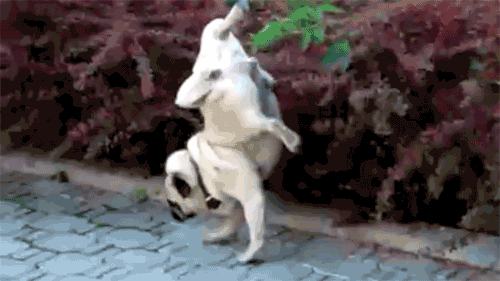 Well, with some toilets.
I was not prepared for the invasion of my senses. Though I found the music quite unnecessary, you have to give it to the Japanese for thinking about your you-time so thoroughly. From the moment I sat down to the moment it motion-detected the lid closing, waterfalls, chirping birds and other foresty noises echoed throughout the toilet room, making the peeing ritual freaking magical.
10. More spa-like features.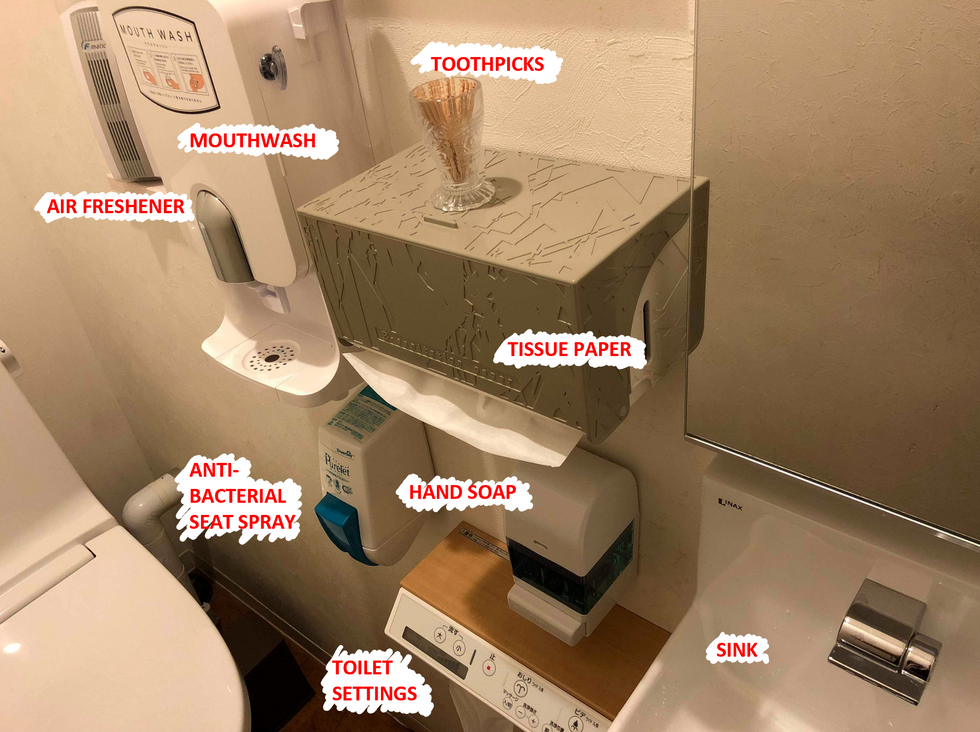 I was not prepared for this small town Japanese barbecue restaurant to be so well equipped. The bathroom might have been tiny, but they had more spa-like features than some bathrooms in homes. (And yes, that is a cup dispenser for mouthwash.)
11. Bonus: Eye contact with your child. (Like, why not.)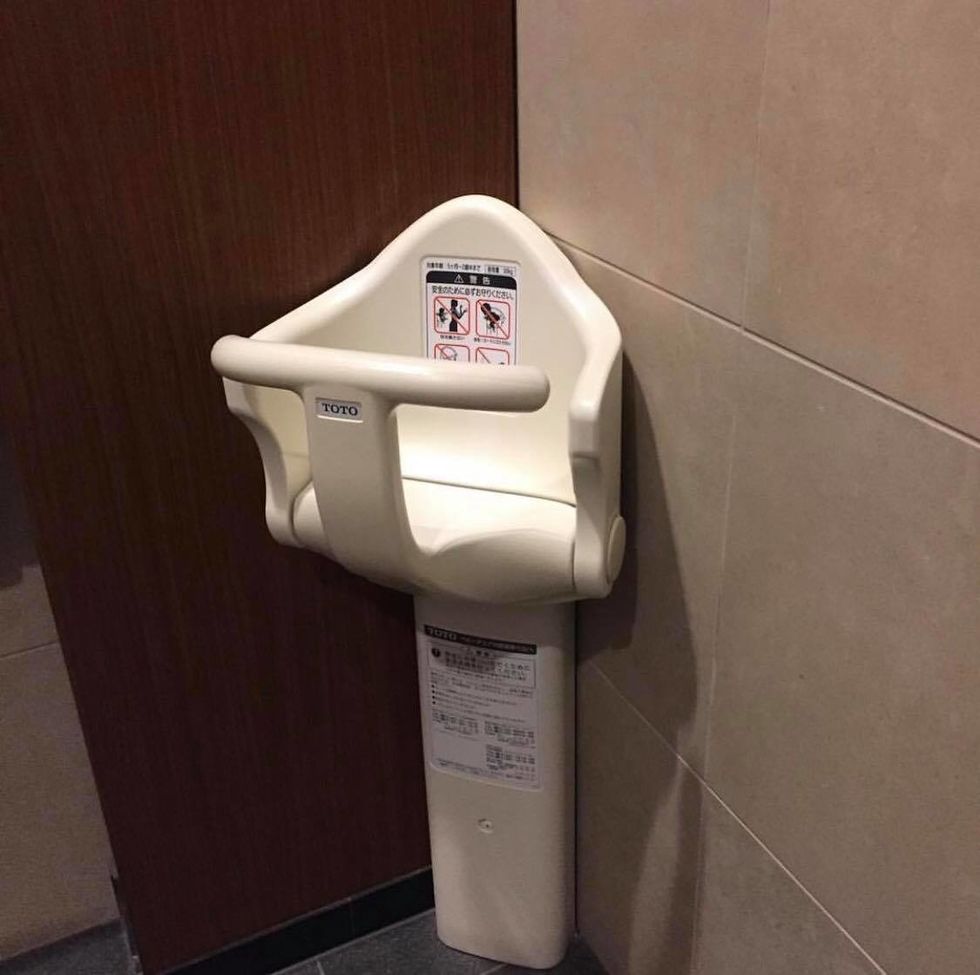 Who wants to pee and deal with a toddler at the same time? Just do your thing, girl.
And the best part? They're everywhere. Even in a middle-of-nowhere gas station, the toilet will be a Japanese toilet.
THEY JUST CALL IT: A TOILET.
THIS IS THE JAPANESE STANDARD.
WHY ARE WE NOT ON THIS LEVEL??