If you've been following pop culture I'm sure the name Jameela Jamil has popped once on your screens. She plays the ever flawed but lovable Tahani in NBC's The Good Place. But what she's been getting attention lately for is her campaign 'i weigh.'
'i weigh' is a "movement for us to feel valuable and see how amazing we are, and look beyond the flesh on our bones," as the Instagram bio of the account reads. Jamil has been quite candid with her opinion about her own struggles with weight and body image while also calling out influencers like the Kardashians for promoting a culture where a woman's worth is based on her figure. She has openly criticized the very casual body shaming advertisements that are found even at Times Square by companies that promote waist slimmers, appetite suppressing lollies etc…
Her recent interview with Channel 4 News has been trending on different social media platforms, with the companies who she criticises hitting back with comments on her own figure as a hypocrite. To say she responds with grace and humor is an understatement, Jamil has been very candid about how much these notions of how a woman's body should look like affected her, with her Instagram detailing how her younger self would have scrutinized one of her recent photoshoots (which honestly, I can't even see cause girl look flawless).
Her honesty and sincerity to promote women to love themselves for their achievements and struggles have gotten the attention of the internet with nearly 140k followers on the @i_weigh Instagram handle and 348k followers on her own Instagram handle.
The 'i weigh' Instagram handle is honestly the most positive and uplifting pages, with everyday women and celebs alike submitting unedited pictures of themselves with a list of things they define them and not the oh so perfect body. With women of various ages, races and sizes participating Jamil have tapped into something many of us forget to do in this crazy fast-paced world… loving yourself.
With her uplifting message of loving yourselves and celebrating each other and not placing your worth on your physical experience irregardless of your gender, Jameela Jamil is the type of woman you should follow. It also helps that she's ridiculously funny and wonderful and so easy to love!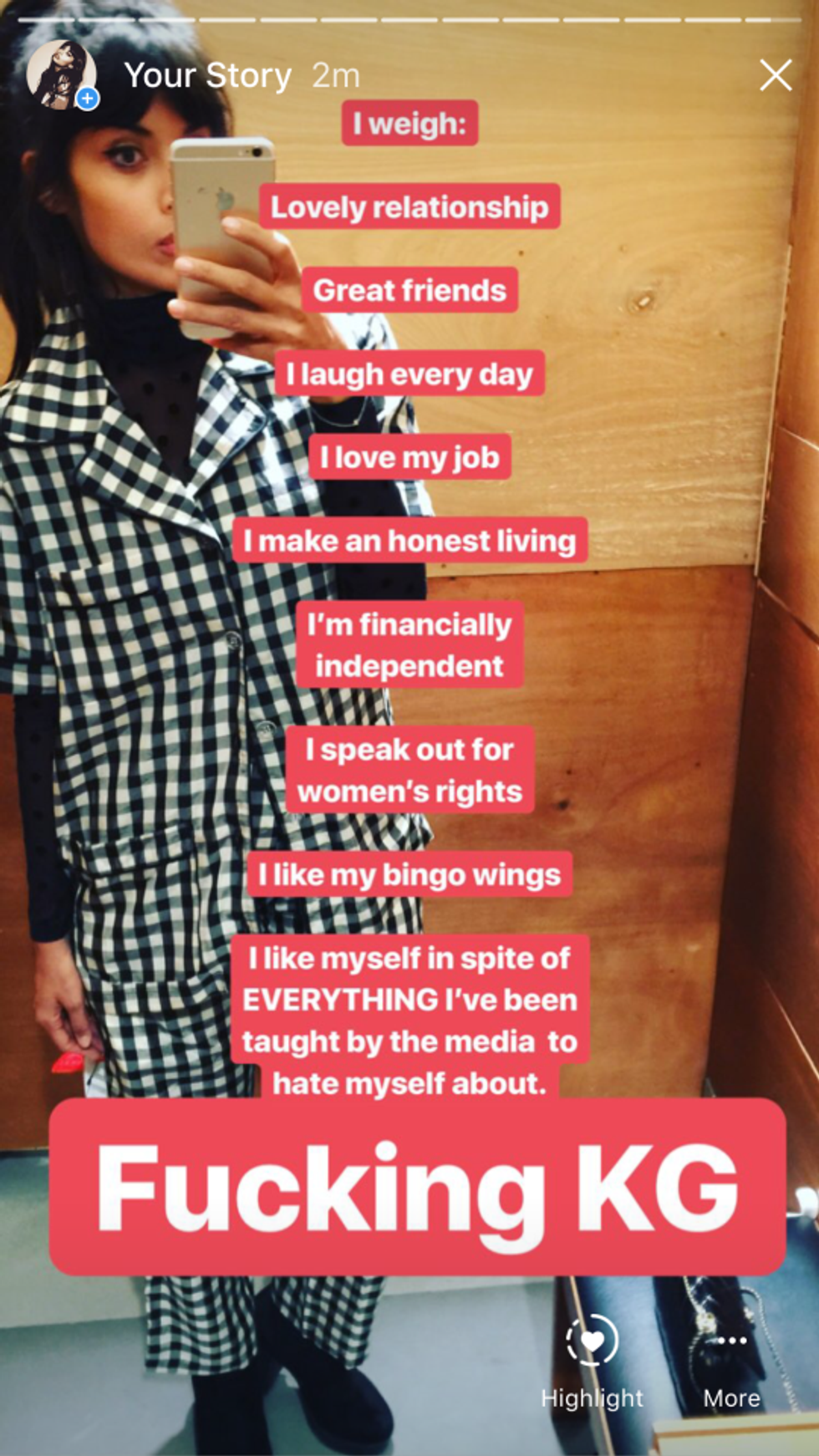 Jameela on what she weighshttps://www.instagram.com/jameelajamilofficial/?hl=en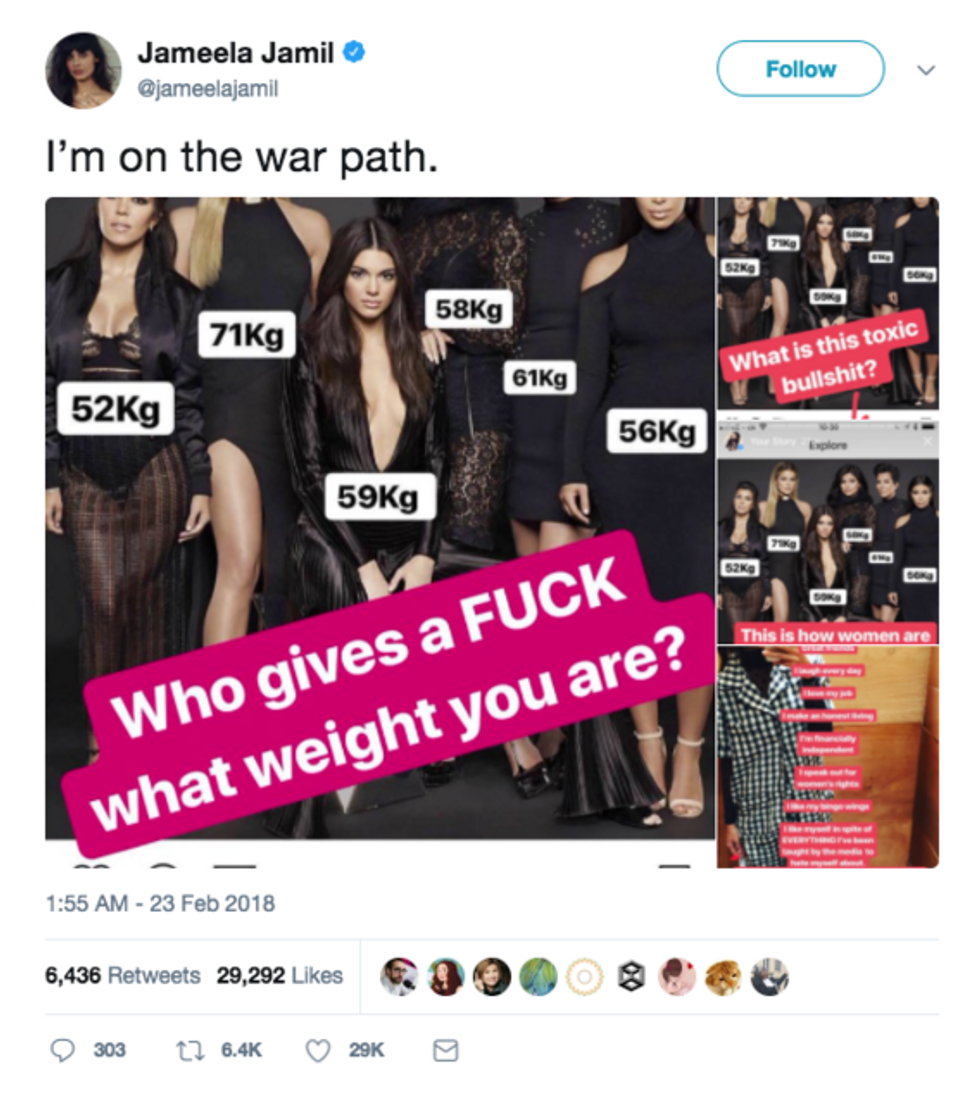 The post that started everything...https://www.instagram.com/jameelajamilofficial/?hl=en