This year my family is hosting Christmas Eve at our home and we decided that we wanted to change things up a bit. I'm sure that many of you have now heard of "Ugly Christmas Sweater" parties. Well, we are jumping on the bandwagon! If you are invited to an ugly Christmas sweater party and have no idea what to do, here are some ideas to get you started!
First, if you want to go out and buy a particular ugly sweater, then by all means, treat yourself! If you are on a budget or know that this sweater will be making one appearance, and one appearance only, then you might not want to spend a lot on your sweater. Luckily, there are also many cheaper options!
I suggest checking out your local Goodwill, Salvation Army, or any thrift shop. These will all have an assortment of sweaters at great prices. Most of the time you can even find an outrageous holiday sweater that is ready to go! If not, there are easy ways to take your sweater from outrageous, to totally tacky. Adding cheap decorations that you can either dig up from old holiday decorations or find by going to the dollar store is easy. There are endless possibilities!
Here are some of my favorite ideas! So don't stress, get crafting and enjoy.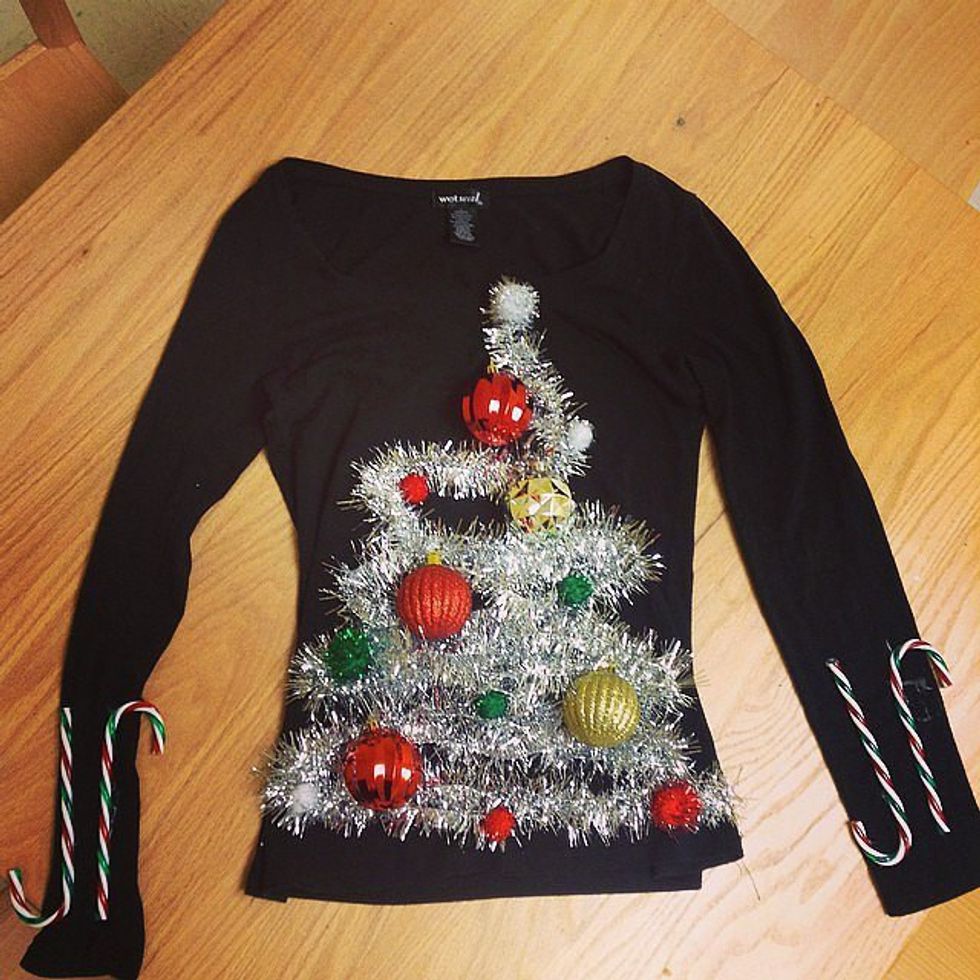 This sweater is an easy option that can be made with a strand of garland and a stapler. You can even make this more festive by adding a star, ornaments, and even candy canes.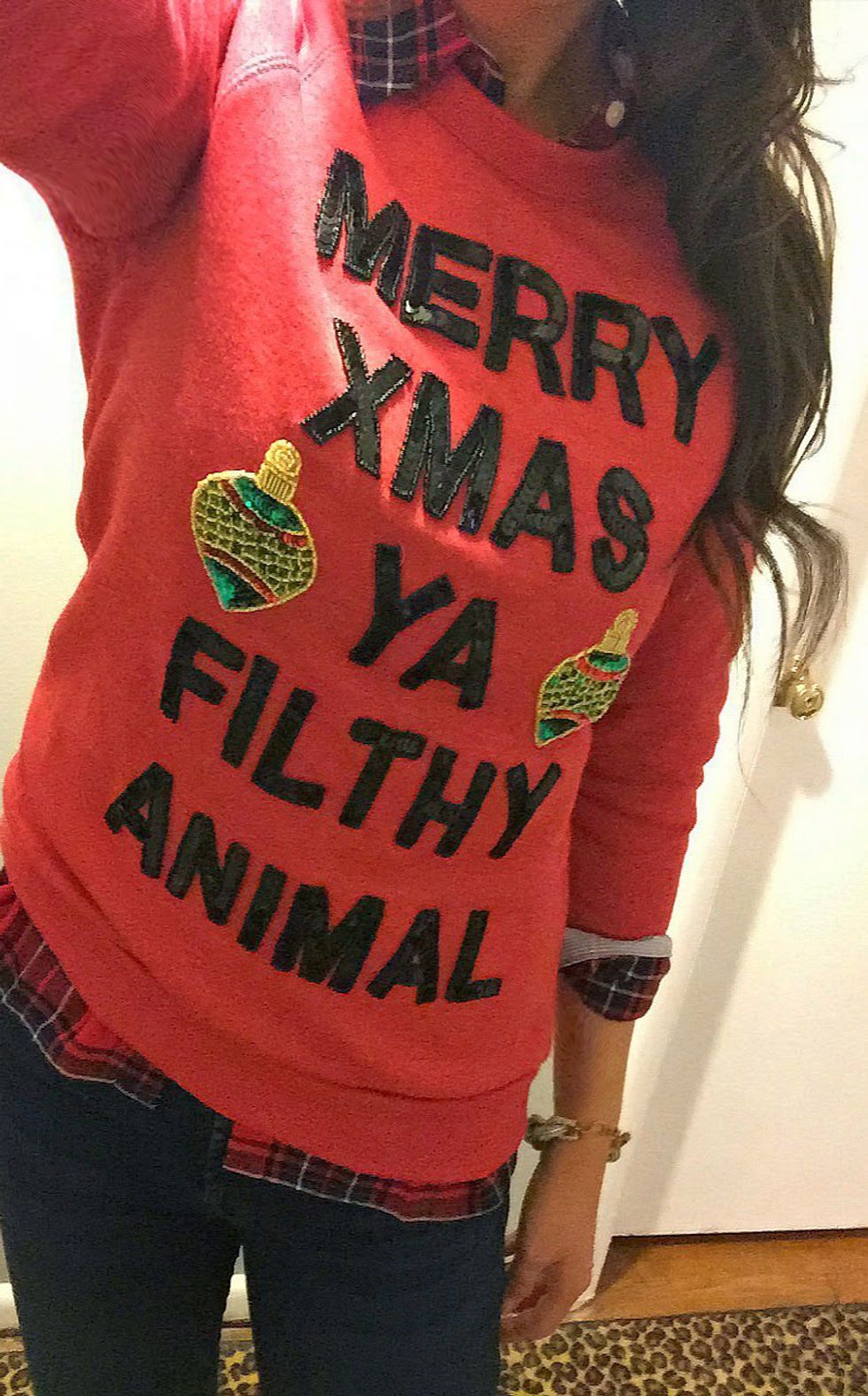 One of the simpler options, this sweater can be made by cutting out letters from felt or letters that you purchased from a craft store. Add some glitter and ornaments or keep it simple.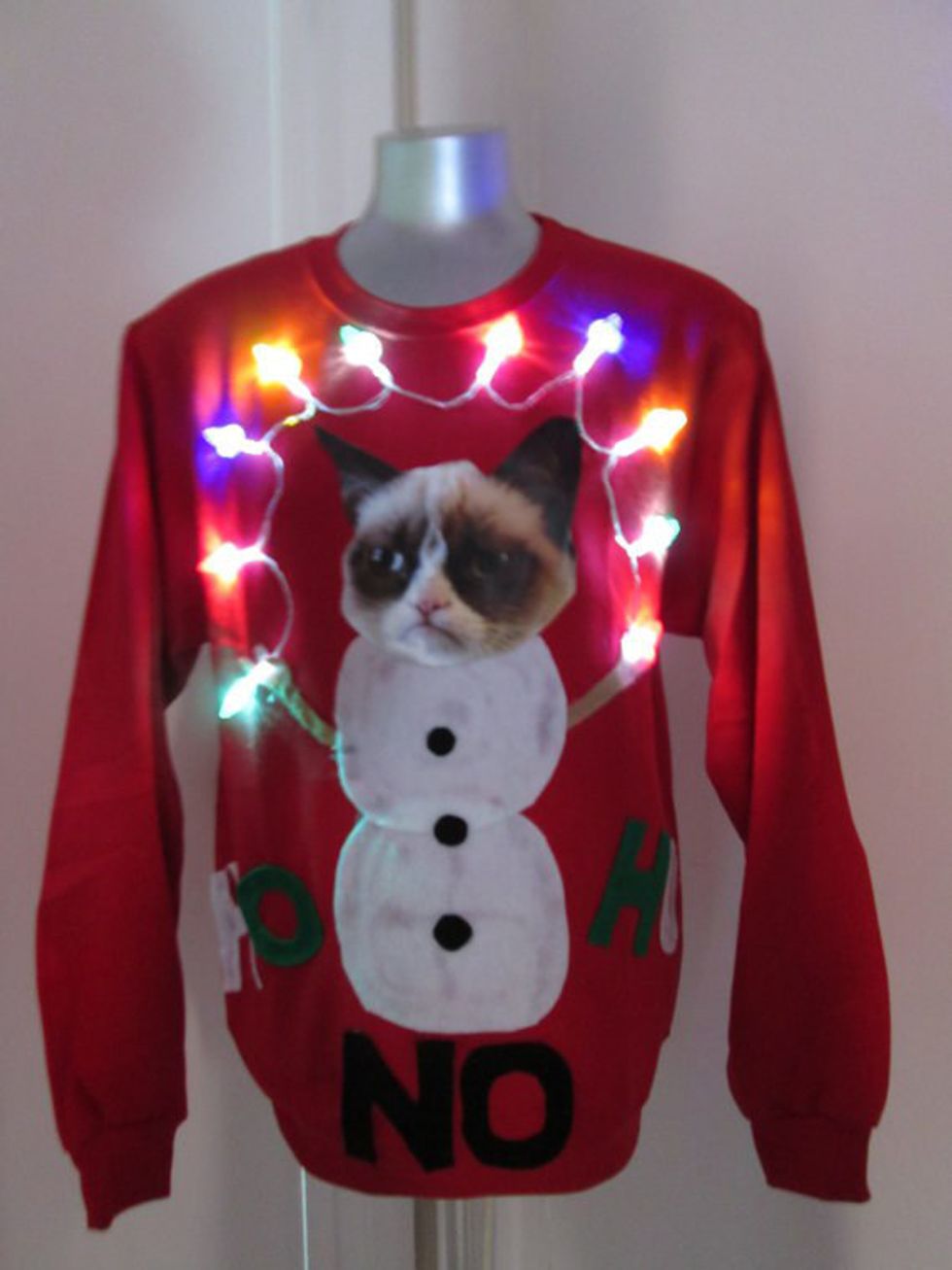 If you're a fan of grumpy cat then this sweater is a must. By printing out a picture of grumpy cat and then cutting out your snowman figure, adding some words, and even a strand of battery powered lights, this sweater can be made even more bright!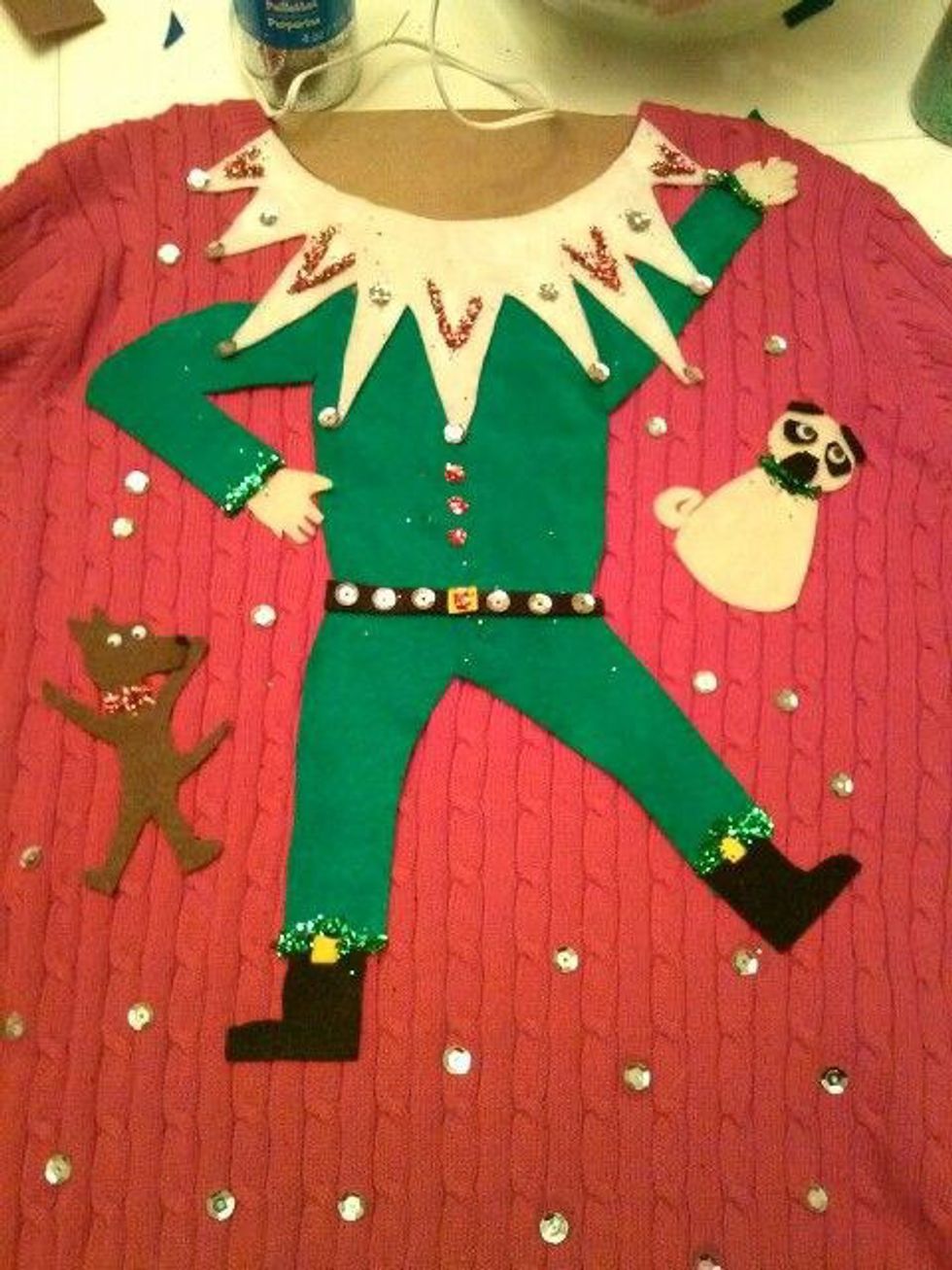 You can make yourself the cutest elf ever. This is a more intricate design, but it is simple to do. Just cut out the shapes from felt, add on buttons, bells, sequins, and some glitter glue and you can be an elf!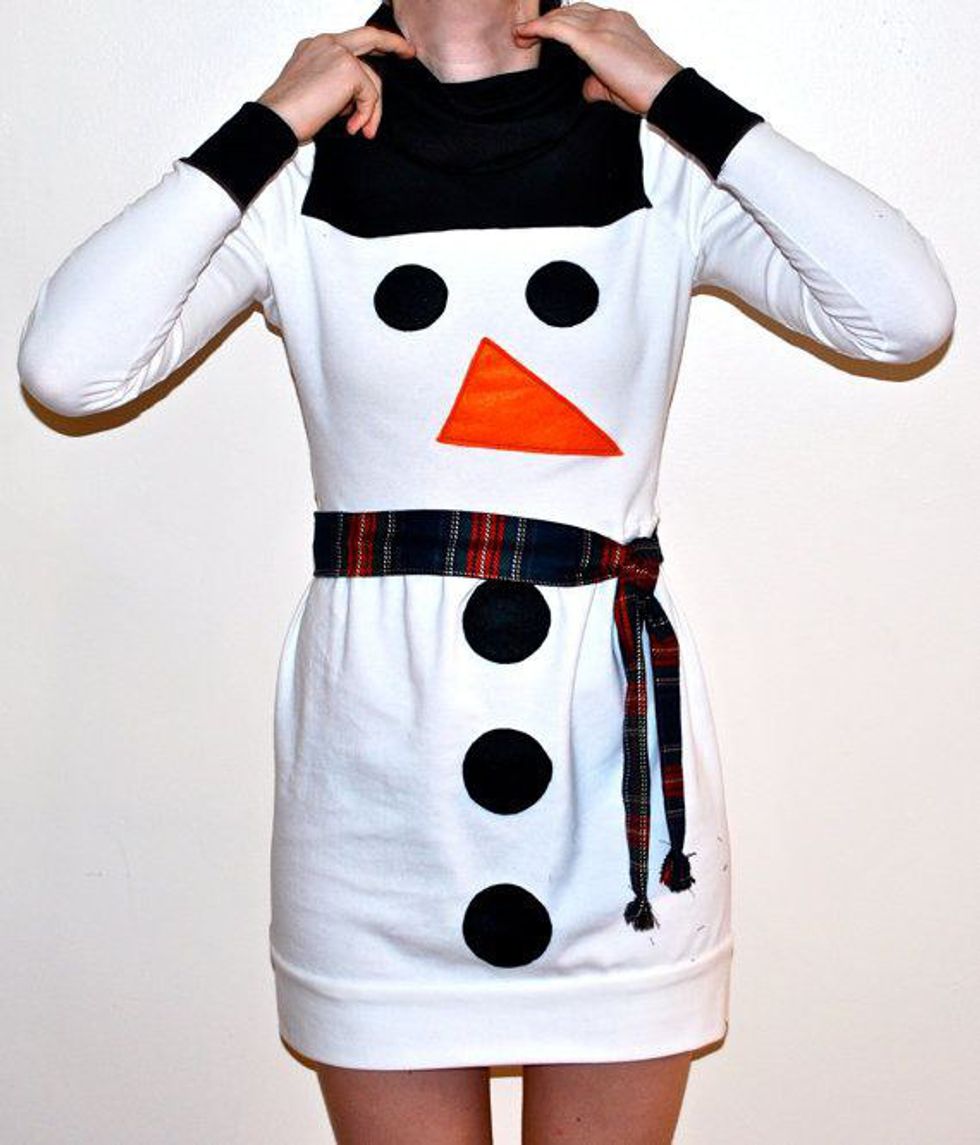 Keep it classy by using a white sweater or tunic to make a snowman! Just cut out an orange nose and black eyes. Make it even more special by adding colored buttons, glitter, a top hat, and maybe even a scarf!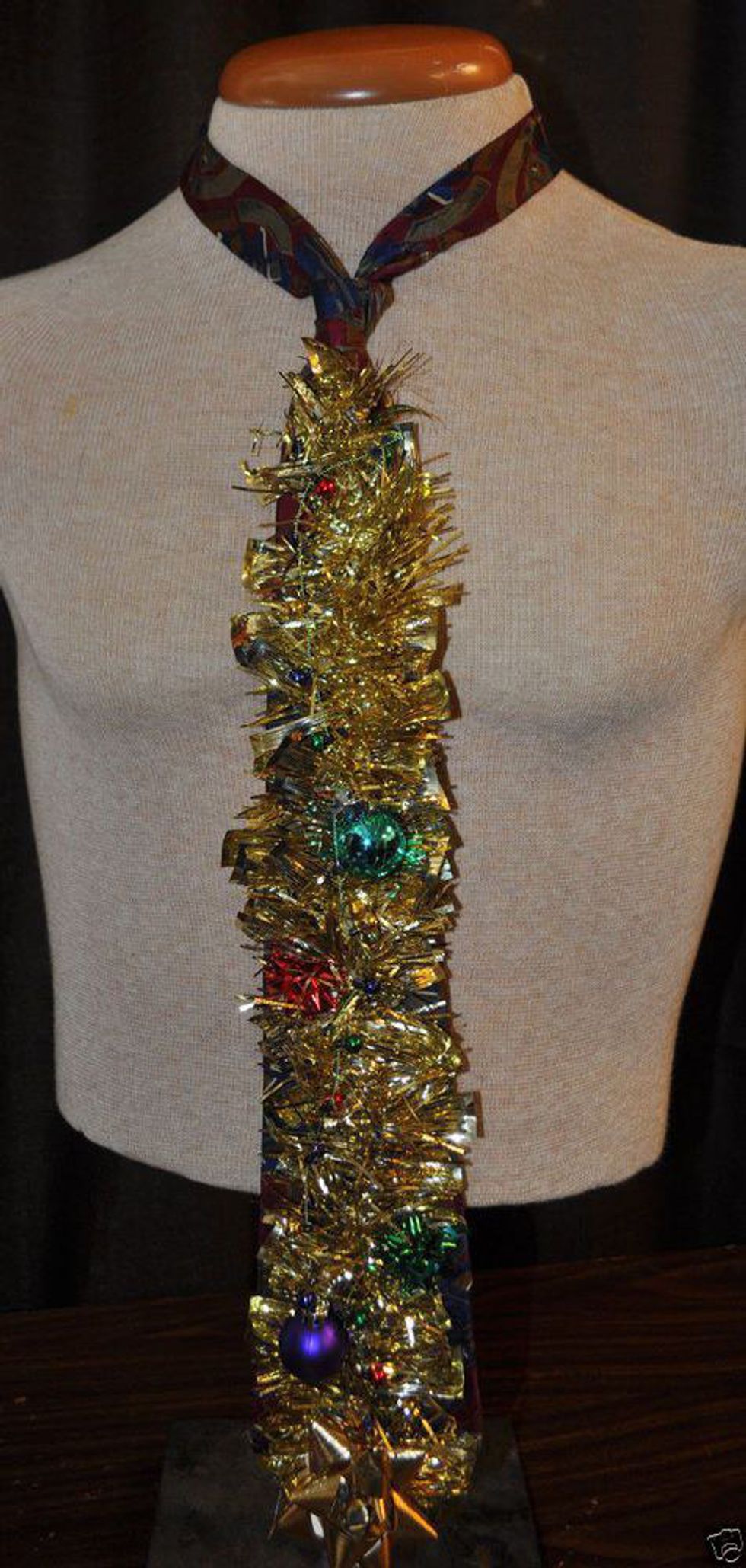 If you need an accessory that can be easily taken off, or need to be festive while still business professional, this tie is your best friend! Just by adding garland, ornaments, and bows (and anything else that you can think of) you can be rocking a tie!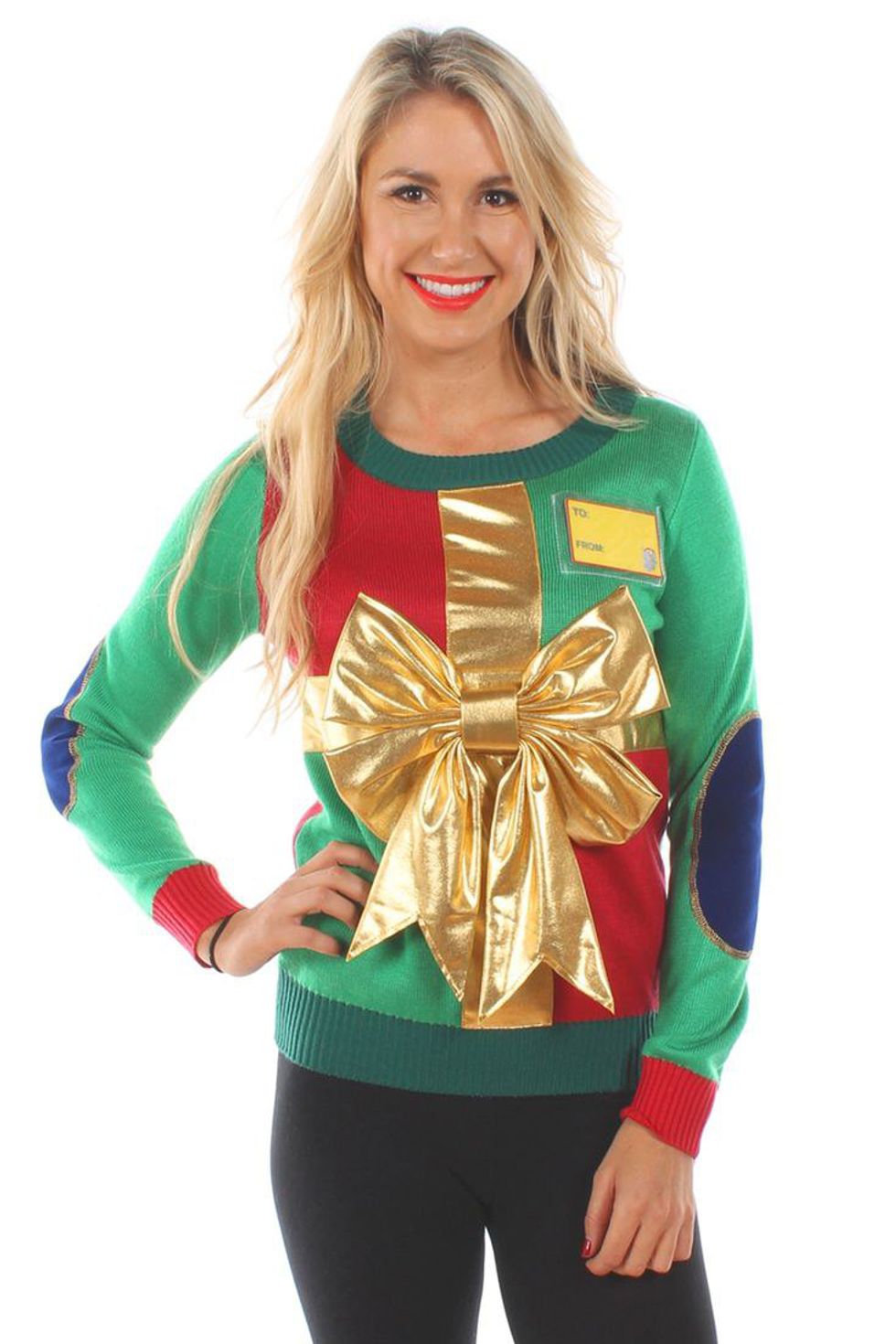 Make yourself into a present by adding a fancy bow with some ribbon and a gift tag! It's simple and cute and you can be a gift to all!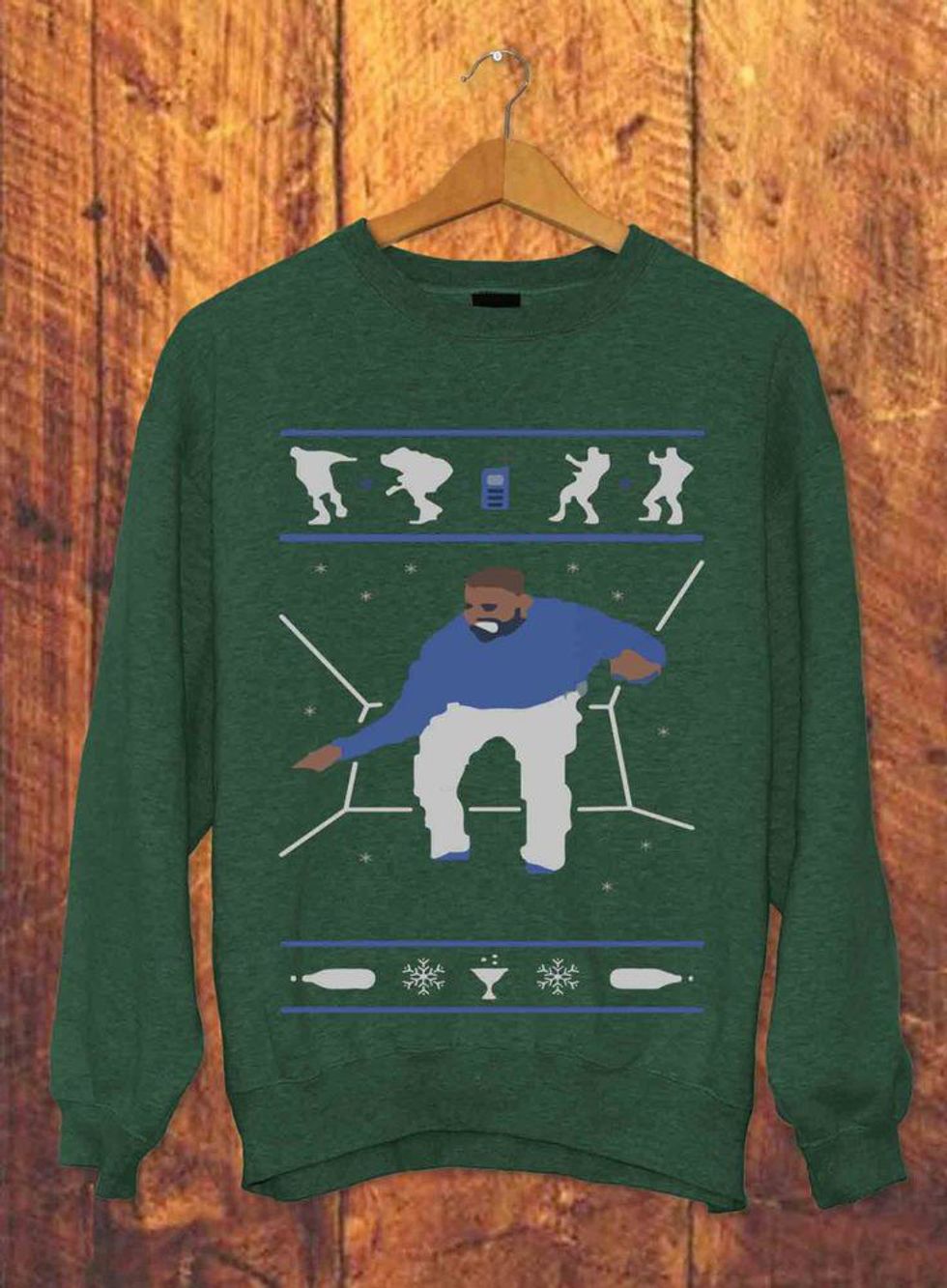 If you want to channel Drake from Hotline Bling, try to make this sweater! It's definitely one of the trickier ones, but who wouldn't want to wear this? I know when those sleigh bells ring.
Now, it's your turn to get creative! All that you need is a sweater and your imagination. Just remember that there is no such thing as too much glitter, shine, or sparkles!