There are a few standard criteria that any Southerner relies on when it comes to the age-old "where exactly does the South start." You know the Mason-Dixon line is to be ignored (sorry, Delaware and Maryland, but you can't sit with us). You know there's the South, and there's also the Deep South. You know that BBQ is not specific (Carolina or Texas?) and that a Southern accent is just the start because we can turn 17 words into 4 so it's like we have our own secret language.
Now, if you come from elsewhere (and bless your heart if you do), you won't get any of these, and that's just fine because it's a Southern thing.
How to say goodbye in the South
A quick exit? What is that, another way to say you ate Mexican last night?
Southern goodbyeInstagram
This ain't tea
If you don't boil your water and then add the sugar, Jesus can't even help you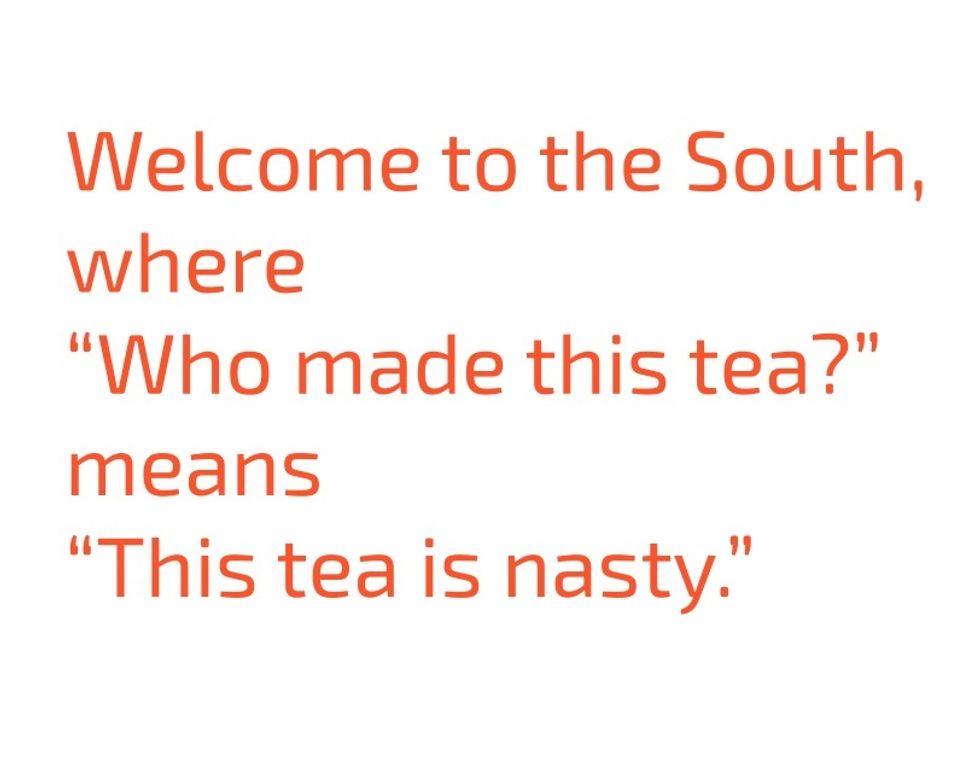 This ain't teaKerri Caldwell
Potholes, trucks, and yard decorations are all acceptable forms of directions
"It's just over yonder" is equivalent to miles and "be on the lookout for" can be substituted for North, East, South, and West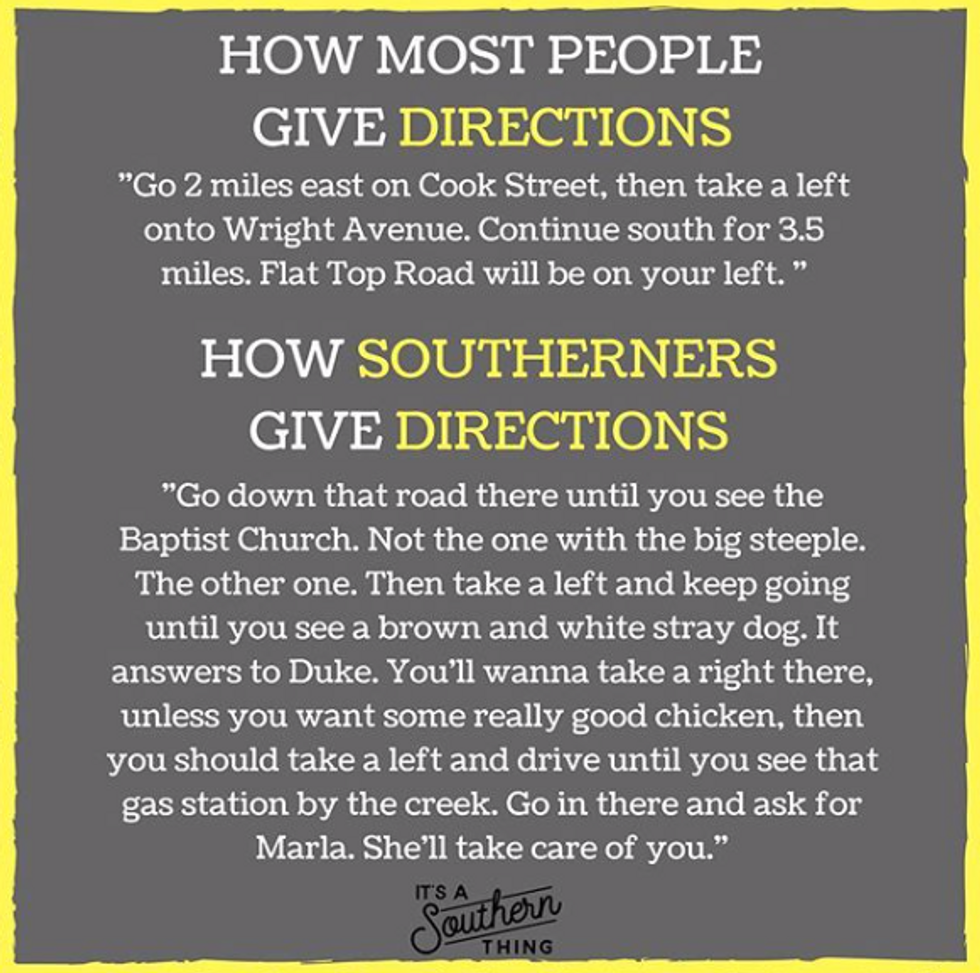 Southern directions Instagram
Like I said, our own secret language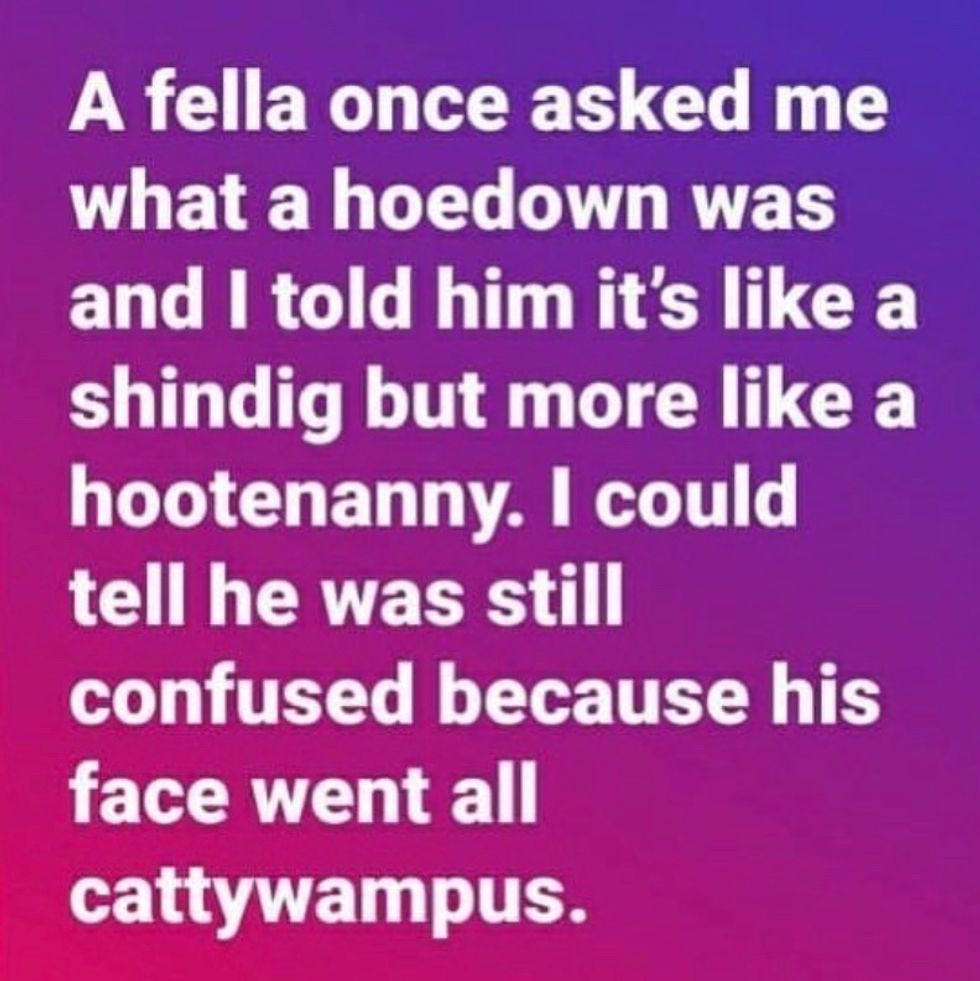 HoedownInstagram
Everything in the South is more interesting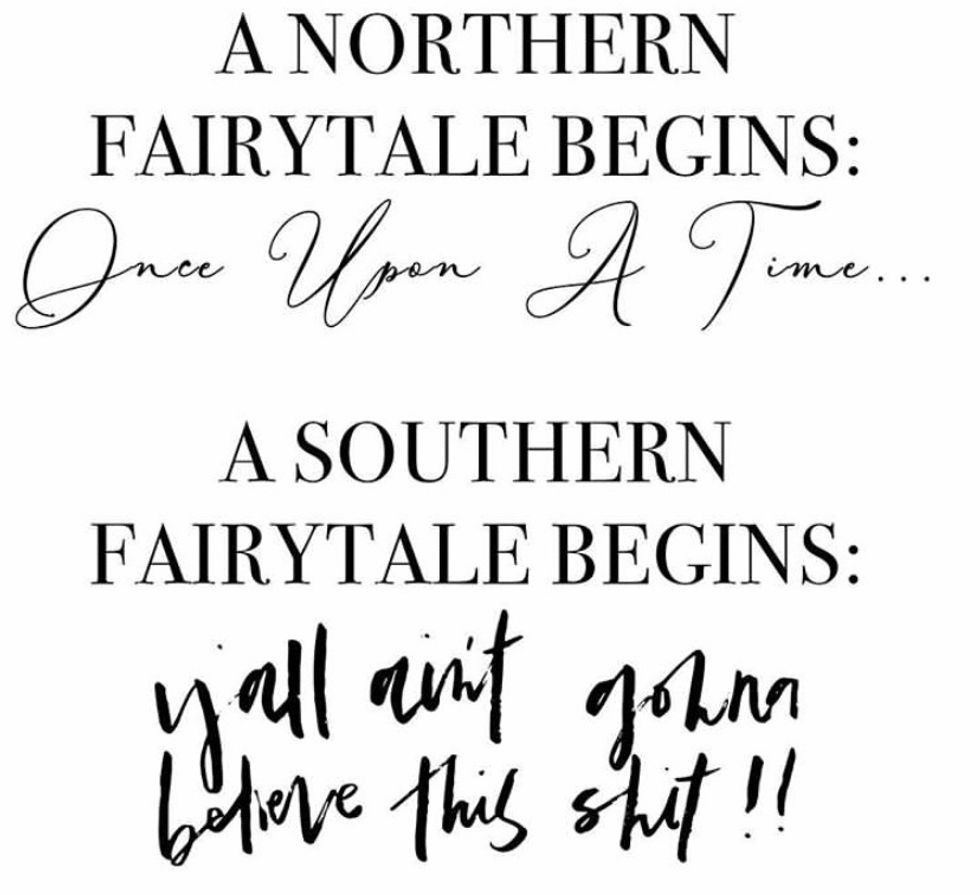 Stories told in the SouthInstagram
If a child were to act like the weather, we'd take a switch to them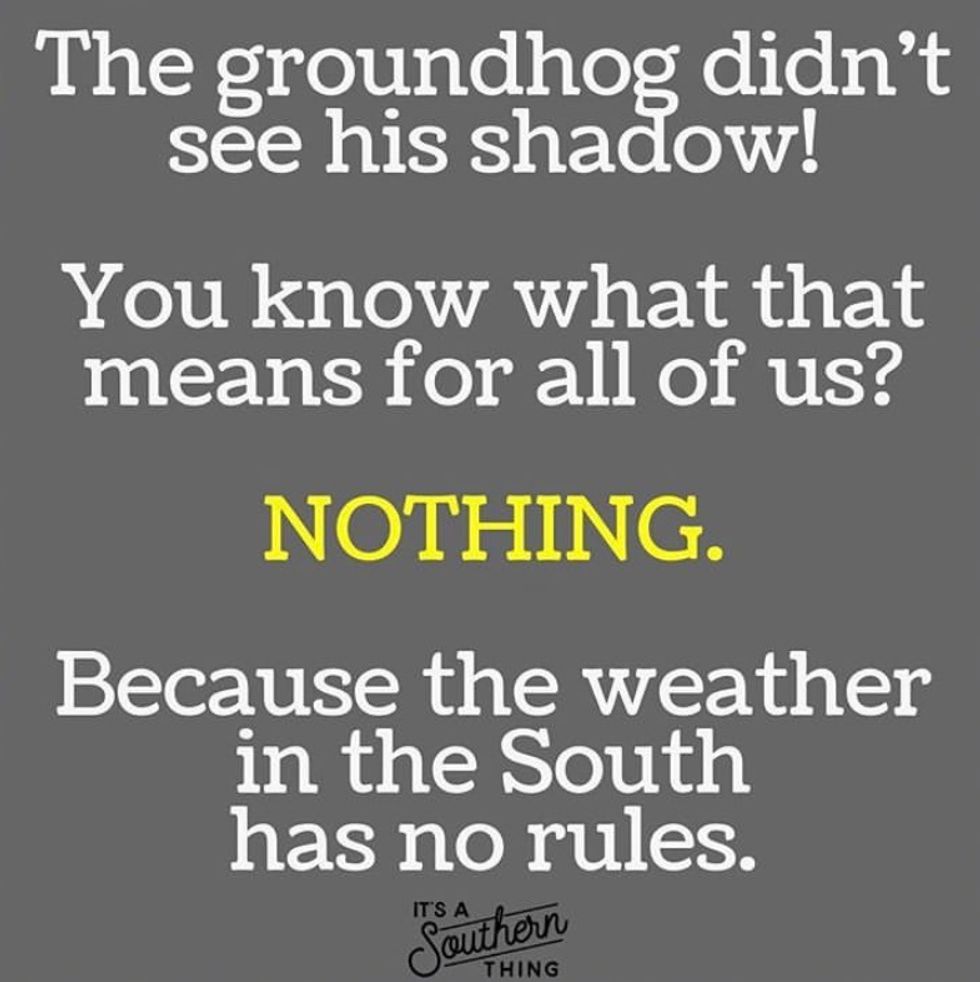 You are actin a fool, weatherInstagram
This will only make us keep our foot in the breaks longer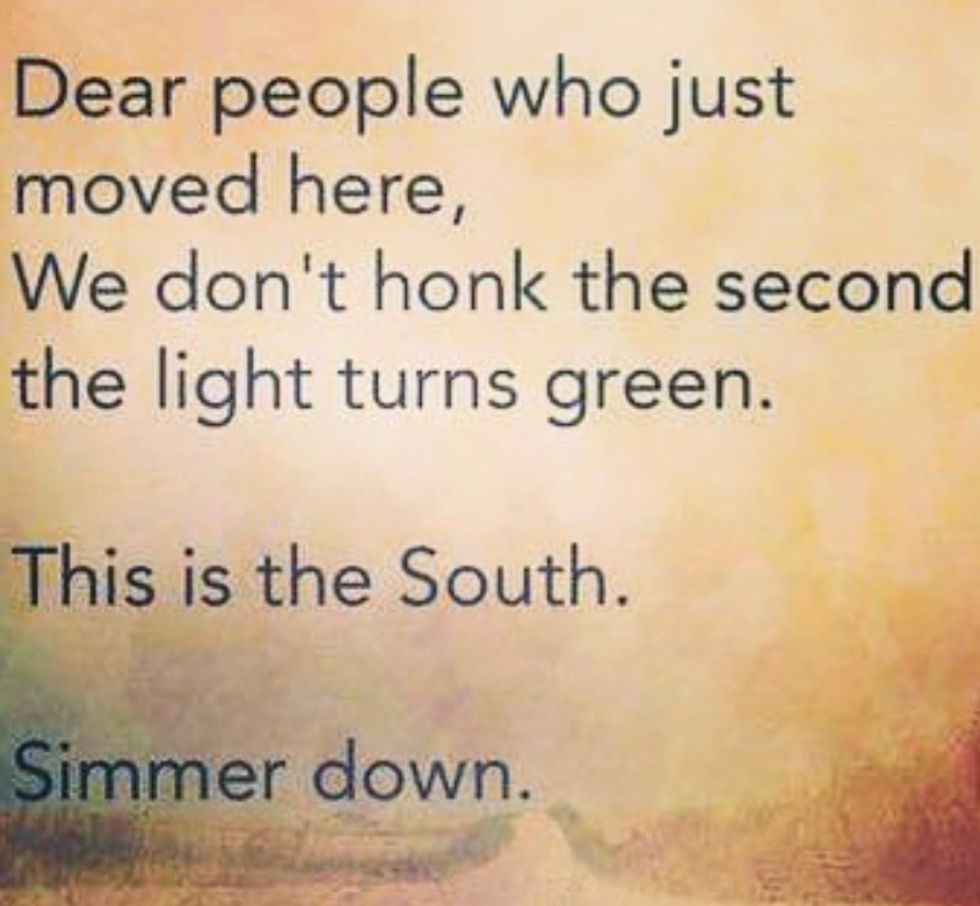 It ain't that serious Instagram
See? A true Southerner can reduce the amount of words, but not the quality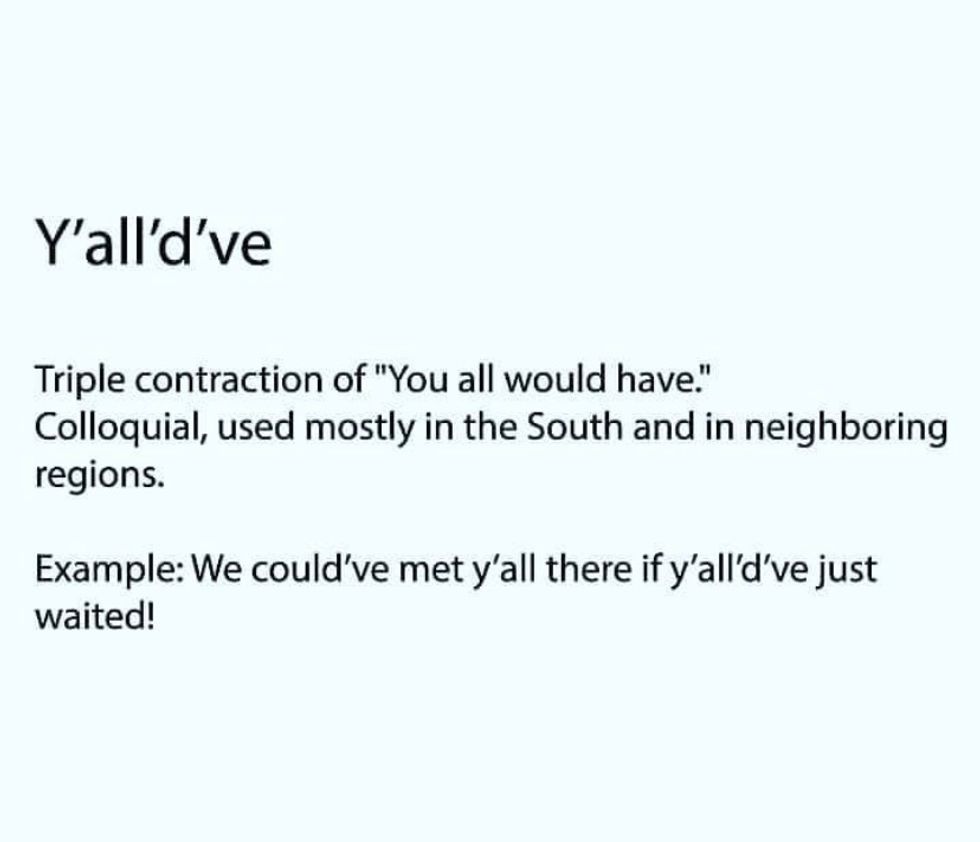 Don't underestimate us Instagram
Yes, "Y'all" is singular. As in, you see someone (one person) you haven't in awhile and you tell him/her, "Y'all should stop by soon!"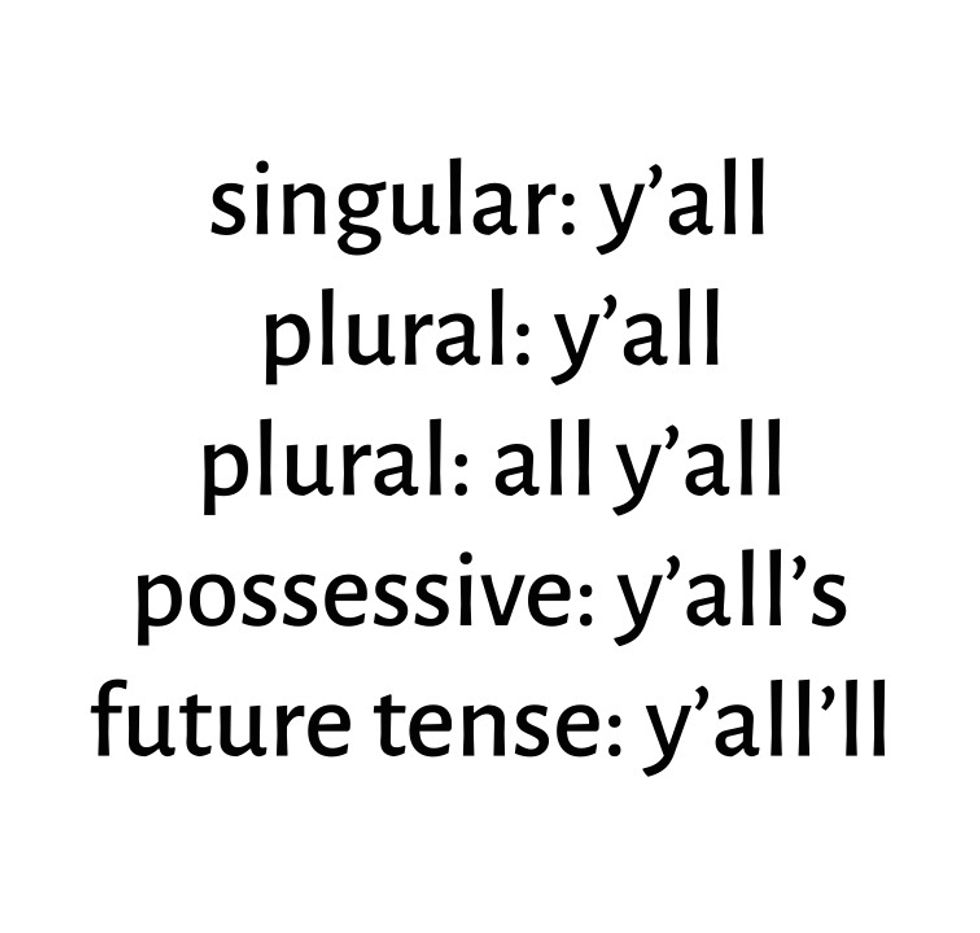 All the y'allsKerri Caldwell
This is how Southerners feel when someone tries to imitate a Southern accent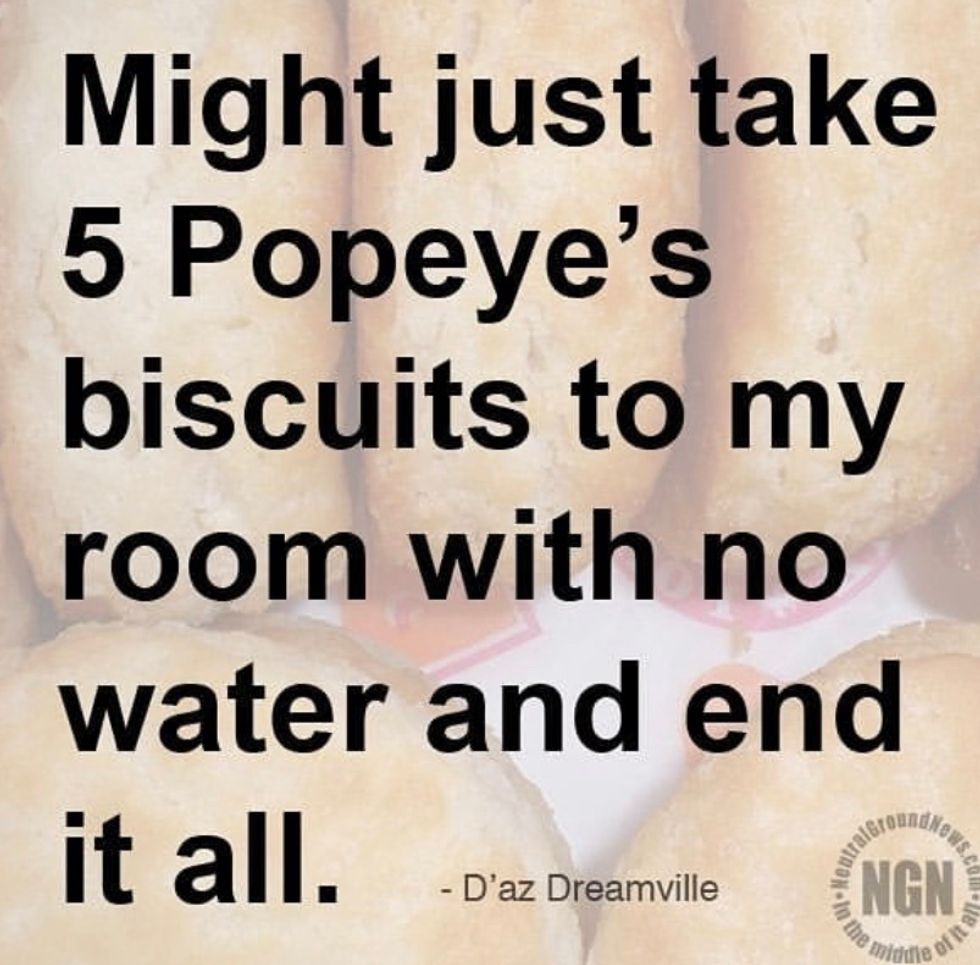 You need Jesus Instagram