As woman over 40 do you think it takes courage to date?
We always hear that it takes courage for a man to date because of the fear of rejection. From asking a woman for a date, attempting a first kiss, or getting her phone number…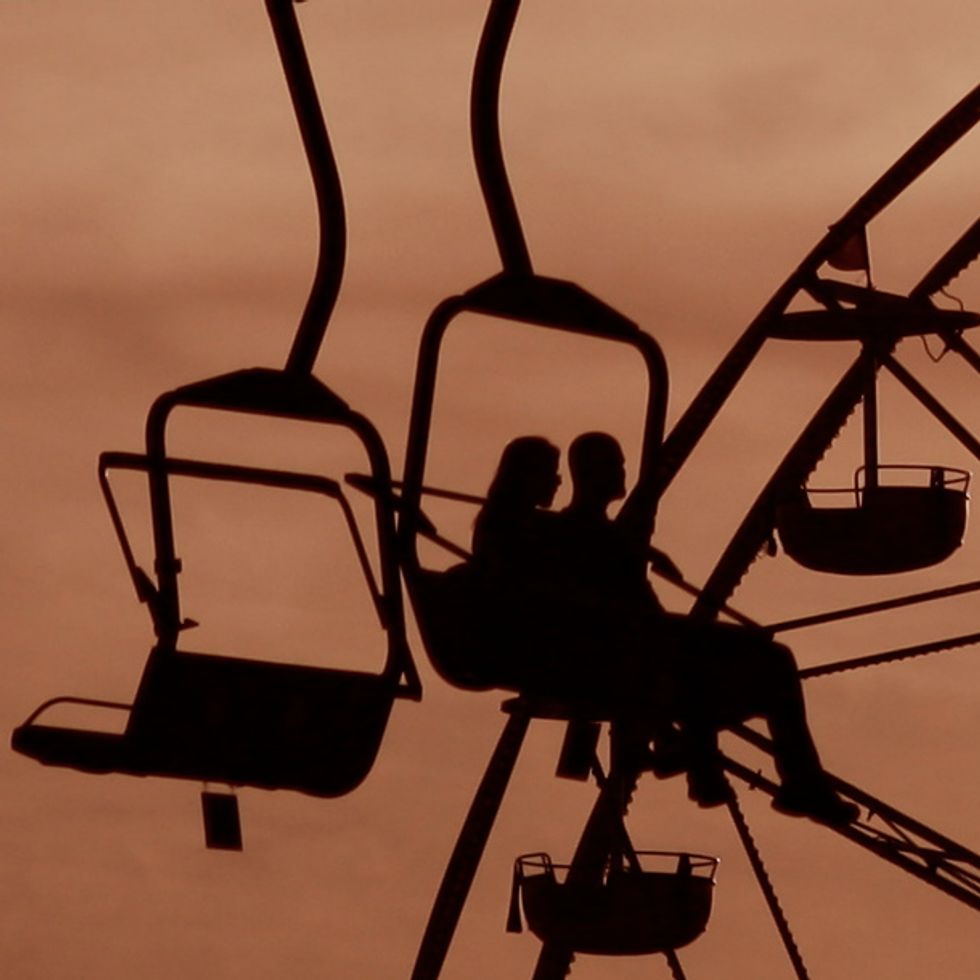 It's the guy that's risking the painful possibility of rejection.
In fact, this problem of dating anxiety was recently addressed by researchers Daniel B. Chorney and Tracy L. Morris at the West Virginia University with their groundbreaking study entitled: "The Changing Face of Dating Anxiety". But… as a divorced woman, do you experience dating anxiety and think courage is needed to enter the dating game?
How about we talk amongst ourselves and dig into this idea a little deeper? It may shed some light on why you're struggling with meeting good men. What most women tell me is they feel afraid and anxious that they will be overlooked by men their age.
The men their age seem to be more interested in younger women. I definitely remember feeling that way after my divorce. I also remember feeling anxious that if I did meet a nice guy… would I have what it takes to get him interested.
After all I wasn't in my 20′s anymore…instead, I was a single mom over 40. I felt vulnerable and did not want to experience being rejected by a man because I was not as attractive as a woman in her 20′s or 30′s.
Now a lot of these anxious feelings around dating were not always on a conscious level but they still were issues that were interfering in meeting and interacting with good men.
Jackie, a woman I was coaching, most recently described it this way:
"I feel like I have been thrown out there in this so-called dating scene and I have no idea how to interact with men in my new role as a single woman. I find it terrifying."
Like I told Jackie, it's not your fault.
Think about it…coming out of a divorce does not instill the confidence that you can still attract a man… and in some ways you don't even want to risk finding out.
Marcy, a client of mine who came to me for help shortly after a very difficult divorce said:
"If I really put myself out there to meet men but then discover I can't compete with the other women and am faced with the fact there is no second time around for me…Well, how do I handle that?
It leaves me hopeless having to face the rest of my life alone."
Well Jackie and Marcy are not alone in their concerns. A lot of women re-entering the world of dating feel a certain amount of dating anxiety .
The key is recognizing that deep down this is how you honestly feel.
Take a minute to quiet you mind long enough to get in touch with how you honestly feel about dating at this point in your life. If you can be honest with yourself, you'll probably discover you share some of the same feelings as Jackie and Marcy as well as a bunch of other women just like you.
And this is where the word courage comes into play. Courage basically means:
'To take action and be courageous even in the face of fear.'
So to answer the question, "Does it take courage for a woman over 40 to date?"
The answer is… a resounding YES!
There is also another situation that happens to some women dating after divorce that has to do with courage. Soon after their divorce some women sign up on online dating sites expecting great results.
One of two things happens:
1. They get very few responses and they never get to the point of meeting a guy in person.
2 Initially they meet a lot of men only to discover that they are married or just
looking for sex or are basically losers.
After that experience they lose their courage to keep moving forward to meet men in all the different ways available offline as well as online.
To find out if your lack of courage is stopping you from meeting quality men…Answer the 3 simple questions below.
Do You Believe?
All the good men are taken: Yes or No?
I need a man to make me happy: Yes or No?
Men my age are afraid of commitment: Yes or No?
So, if you answered 'YES' to even one of the questions you're probably lacking some courage. If you answered 'NO'…you may see that there is opportunity, but just don't know how to make it happen. I hope you understand I'm not trying to convince you of anything in this blog about 'courage'.
I just want to help you get inside your own head …and be brave enough to face your fear straight on. If I had not gone through this myself, or if I had not worked with all kinds of women who share this fear, I may not believe it myself. But today, without any hesitation, I can tell you this is the crux of what is keeping you from meeting quality men.
And until you really deal with this issue of courage and begin to move beyond the underlying fear…you'll remain stuck. You will become the woman that gets so worn out and tired of trying every online dating site to meet men, of trying all the flirting techniques or the meetups for singles etc…
That you will just give up. The motivation that you had to meet a good man when you started out as a single woman over 40 will disappear. That's right, the motivation will just vanish. And you will become the woman who settles. Now I want to be clear… I don't mean a woman who 'settles for the wrong man'. But rather you will be a woman that settles for living the rest of your life alone.
Sadly, there are a lot of you out there that are getting close to settling or have already settled for not having a loving man in your life.
And the strange thing is:
That once you've settled… and that is your mindset…
You will not even recognize' Mr. Right' should he cross your path.
However, if you have a tiny spark of motivation left in you …
And can get in touch with even a little bit of courage that lies deep within you…
Then you have the opportunity to move from where you are at this very moment… to meeting and finding your Mr. Right.
It all begins with you. Shifting your attitude from feeling fearful and stuck…
To finding the courage to face your fears…but not give into them. So I'll leave you with just one question. What is your motivation on a scale of 1-10 (ten being high) to meet your ideal mate?