In my last article, I talked about finding your S.O at unexpected times of our lives. To me, this subject relates to marriage in a close proximity. If you are thinking the same as me, then awesome. This subject is having a family. And my S.O and I have decided not to have children.
Many people will tell you that "it's your marriage and you do what you feel is the right choice", but they don't always seem to mean that. Every time I get on the subject, I just say that I am not interested in having a family besides my furbabies with my fiance. Call me selfish, call me whatever you want, but it will still not change the decision we have made. We are happy with our selves and don't need to add anymore people to the mix. Why can't I just enjoy my nieces and nephews by spoiling them, loving them, playing with them and spending time with them? I don't see me having children just because the undocumented laws of marriage tell us to do so. I love the little ones in my life. I love children, I really do but it is my right as a woman to not get pregnant. So here are a few reasons of my decision:
1. We have our own goals.

Being considered an adult (by age only of course), I see many of my classmates are married, have several kids and are happy. I am truly happy for them be able to share their smiles with their adorable babies. But again, having kids was never on my radar. Personally, I don't see myself as being in the role of a mother. Seeing my friends and family have kids, I just don't see the point in taking on another full-time job, spending about on average $1 million. We are happy with having our jobs, saving money and working towards our goal of travelling and being with the ones we love.
2. Too many kids without their family.
Being me, I could change my mind. If i wanted a child badly enough, I would adopt the children that many people didn't want or the parents were unfit. Instead of giving the world a mini-me monster, I would love to be able to show a child that someone didn't want, that the human race is not a total disappointment like humans can be. He/she doesn't deserve to be in dozens of foster homes with people who don't always care enough. Granted we would be nervous as hell, but why add to the world when you can love children that already exist. (yes, I am being contradictory, but like I said, I do like kids).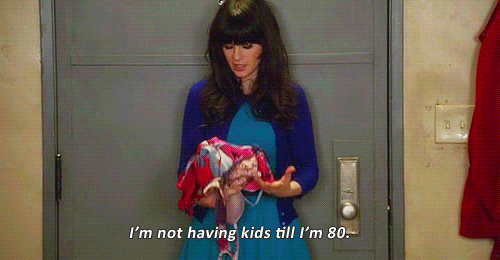 3. So much to see, so much to do.
I want to see the world still. I didn't give myself the chance when I was young because I was so concerned about saving money that I didn't always take advantage of adventures outside of my little bubble. The same went for college, because I was so focused on graduating, and getting the best possible grades that I didn't allow myself to relax and enjoy trips I could have take. Having kids would only put a hold on that for the both of us. We have our own dreams to achieve. Call me selfish, but it is what it is.


4. Being tied down.
Come at me internet, but that is how I feel. I see so many children so misbehaved even with good parents. Kids are so influenced by their peers and other outsiders. Instead of trying to be a moral supporter constantly for a kid who honestly could care less, I would rather have my jobs, volunteer at local animal shelters and just do my best for my fiance and I. I am already tied down with thousands of dollars in loans, having rent, credit cards, and now a car loan. Then add a child, with hospital bills, a mortgage, baby food, clothes, and all the other child essentials. Our savings would have nothing in them to even support that child, let alone us as parents.
5. Resentment
I have seen people who have roped their husbands, fiances or boyfriends into having kids just because that one person wanted kids. Sure at the time their partner is alright with it, but sometimes that partner resents the child and their partner because that person wanted a child. I feel that it is selfish on their part to not even discuss parenthood. Its just unfair to trap that person. Some moms only have kids for the sole fact of receiving money from the child's father and could care less about the child. I would never dream of putting a child in that twisted situation like my friend's and family have dealt with. I wouldn't want that for my child, for my fiance, or me.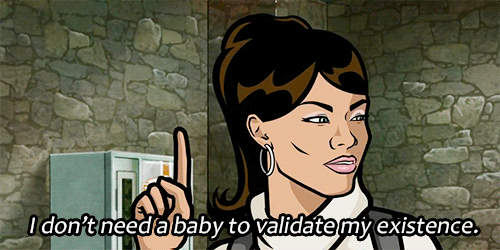 If you want children, kudos to you! Children deserve love and guidance. But I would rather be the aunt who enjoys spoiling her nieces and nephews, as well as my friend's children. I am happy with my life and where it is going. So instead of placing judgement on me, please worry about your own life, your own goals and enjoy your life instead of putting down mine.