"Don't say it, don't think it. Don't say it, don't think it." Well, ladies and gents--I said it, I thought it, and I saw it. This past weekend a small group of friends and I went to see "The Bye Bye Man" in theaters. This was almost impossible, because it was completely sold out almost everywhere when we first tried to watch it on opening night, and then on Saturday we barely made it in time to get tickets. The theater was packed with people both young and old, all excited and terrified of the movie that was about to play.
I'll try not to give away too many spoilers, but it was somewhat just like the commercial. Itactually bothers me that we see what's going to happen in a movie just by the trailers. Where are the surprises and the shockers? Anyway, I was mostly excited to see this movie because my actor/model crush Lucien Laviscount played one of the main roles. I mean, who wouldn't want to spend an hour or so looking at this: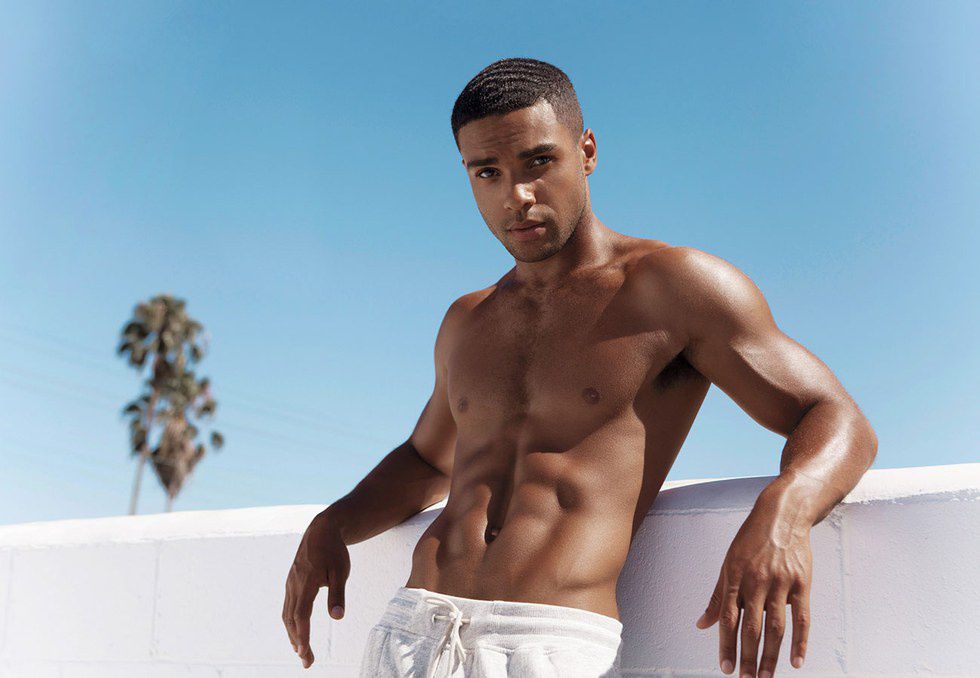 Despite the obvious sex appeal and the horror factor, this movie was just majorly lacking to me. Don't get me wrong--the acting was pretty great. It was just the plot and the background that killed it for me. First of all, it reminded me of a mix between "Oculus" and "It Follows." If you guys haven't seen either movie, here's a brief summary: Oculus is a movie about a brother and a sister whose childhoods are haunted by this magic mirror that makes people go crazy and possibly kill each other or themselves. It Follows is a movie that follows a group of kids who all end up stalked and possibly murdered by this seemingly invisible force that only appears after they have sex. So, if you make a baby of those two and add in an actual visible force minus all the sex and the actual mirrors, then you have "The Bye Bye Man."
Don't get me wrong--it was a decent enough movie. It had me jumping at all the right parts and laughing at the stuff that scared my friends, but the plot was seriously lacking. [THIS IS WHERE THE SPOILERS COME IN]. For the movie to be called "The Bye Bye Man," we didn't actually get to learn much about who or what this man was. There was so much that they could have done with the coins, the train situation, and even the hell hound that walked around with the Man. Was he a demon or just an evil spirit that came after you once you said his name? Even then, does he come around when you slip up and tell your friends, "Bye, bye man" or do you actually have to say it and think it with him in mind?
I feel like they tried to make a good but quick movie and then leave the rest of the details to the sequel, but I'm not even sure if there will be one. I hope so, for one particular reason at the end, but also so that they can go back and actually give us some actual information about The Bye Bye Man. I understand that it is meant to be a horror movie, but some background information would be really helpful to the overall film. Although I could've probably waited for the DVD or for it to show up on Netflix, I still went to support the cast and crew [*cough*Mostly Lucien*cough*]. Don't take my word for it though--go see it for yourself. You may see it completely differently from what I did. Just remember that I'm not at fault for any possible nightmares. By now you've seen "The Bye Bye Man" like six times, so it's a little late to not say it or think it. You're welcome.