At this point, everyone should know about the Brock Turner case. The ex-freshman from Stanford University sexually assaulted a woman behind a dumpster in January 2015 at a house party, and was charged with two counts for sexual assault and one for attempted rape. However, the judge presiding over the case, Aaron Persky, gave Turner just six months in county jail, of which he will end up only serving three.
While there was some form of justice served (outside the courtroom), this is still a gross miscarriage of justice for Turner's victim, who has remained entirely anonymous, except for the letter she wrote her rapist that was read during his sentencing. Luckily, we have wised up and started cracking down on rape and punishing rapists in an appropriate wa — wait, no we haven't.
It happened again. On top of that, Judge Persky keeps giving light sentences to sexual offenders. It's like we completely forgot how severe of a crime sexual assault is, or even worse, didn't know in the first place. For those who are in that unfortunate second margin, let me try and explain it to you.
Sexual assault, and, in a more selective case, rape, is the most severe crime committable. Yes, murder is serious and is also deserving of harsh punishment, but at least the victim doesn't have to suffer anymore. Victims of rape have to live with the weight of the crime committed upon them for a long time, maybe even the rest of their lives. Some choose not to; approximately 33 percent of rape victims have suicidal thoughts, and about 13 percent of rape victims actually commit suicide. Suicidal thoughts or suicide can happen at any time, even years after the rape.
Rape is a traumatic experience that is mostly experienced by women. Make no mistake, men can be raped as well; in fact, men are five times more likely to be raped if they're college students.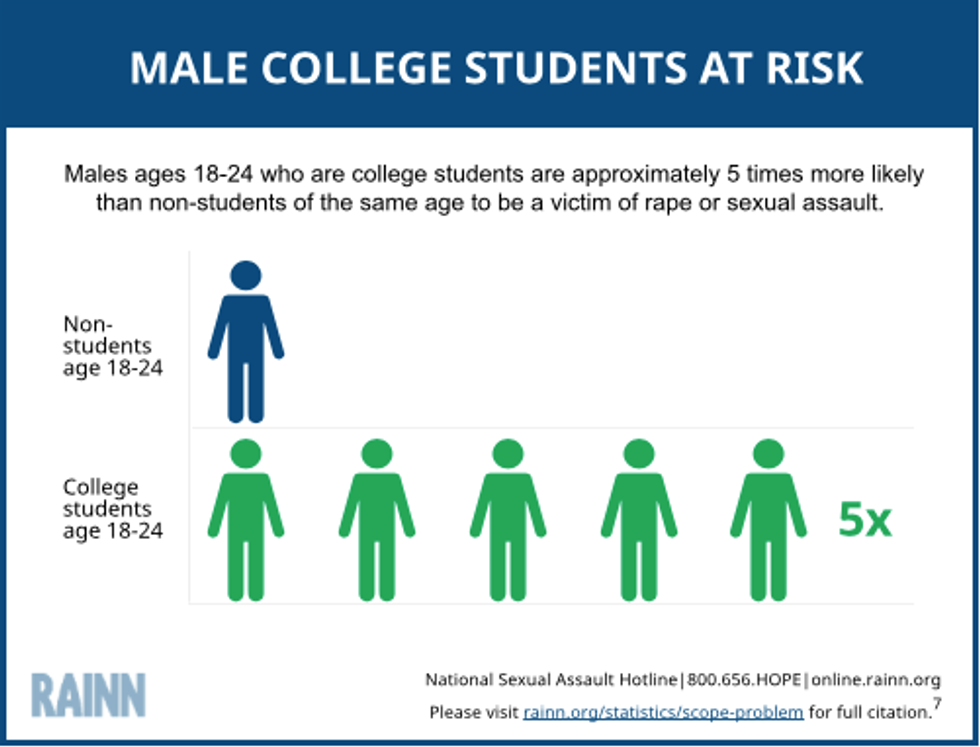 But women are more likely to be raped than men. According to RAINN, one in every six women is raped, compared to one in every 10 men.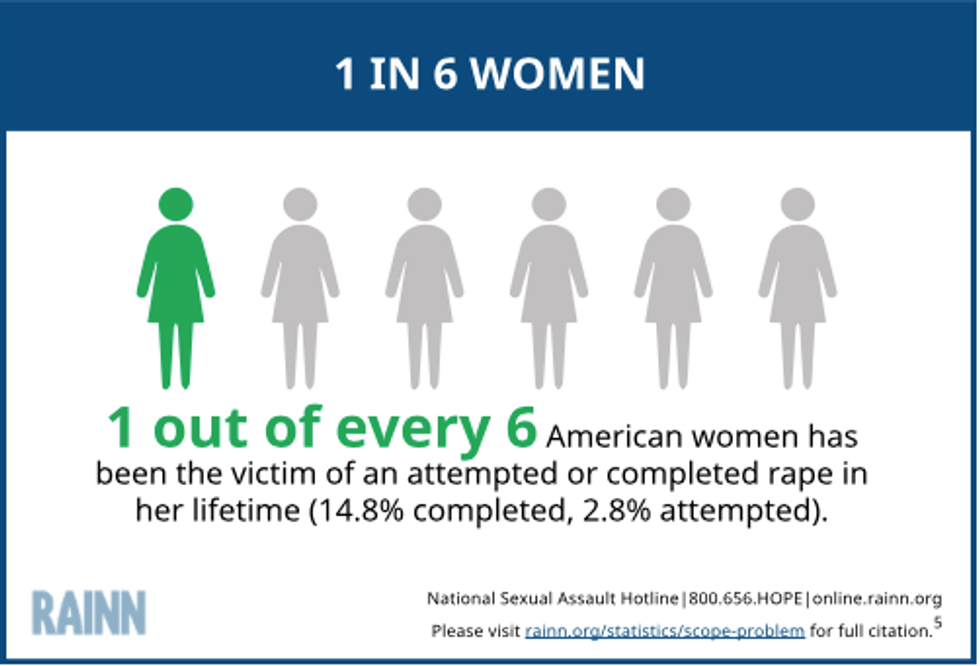 This being the case, it is every man's responsibility to speak out about the severity of rape, and how devastating it can be to the victim's mental and emotional health for years to come. It is never just "20 minutes of action" to those who have suffered through it.
And yet, we keep treating it as such. People like Brock Turner and Austin Wilkerson keep getting away with such an awful crime because this crime is perceived to be something harmless, like a regrettable one-night stand or getting too drunk at a party. This kind of perception is toxic and must be changed.
Fathers, change starts with you. While teaching your daughters not to put their drinks down at parties and to be careful walking home at night is smart and safe, it is much more responsible to also teach your sons that rape is disgusting and wrong, and that consent is vital for a healthy sexual relationship.
According to RAINN, 94 percent of women who are raped experience post-traumatic stress disorder. That is not the characteristic of a minor offense. That is poisonous, that is outrageous and if it happened to you, it would be life shattering. Yet there are still those who think rape is fine, that it is some sort of lifestyle or form of affection. Do not listen to that at all. Rape is something you choose to do, but emotional violence is not to be romanticized on any level.
The sooner we start seeing rape as the despicable act that it is, the sooner we can start to punish those who commit rape like real criminals. We let Turner and Wilkerson get off nearly scot free. It is only right for their victims and any others seeking justice, that we make sure we never make this same mistake again.