As of late, unisex fashion trends have taken the runways by storm. When the media portrays the future of fashion, both men and women dress alike. In "The Hunger Games" for example, men and women wear flamboyant colors in their clothes, makeup, and hair. As societal norms shift, androgyny in fashion has become more prominent.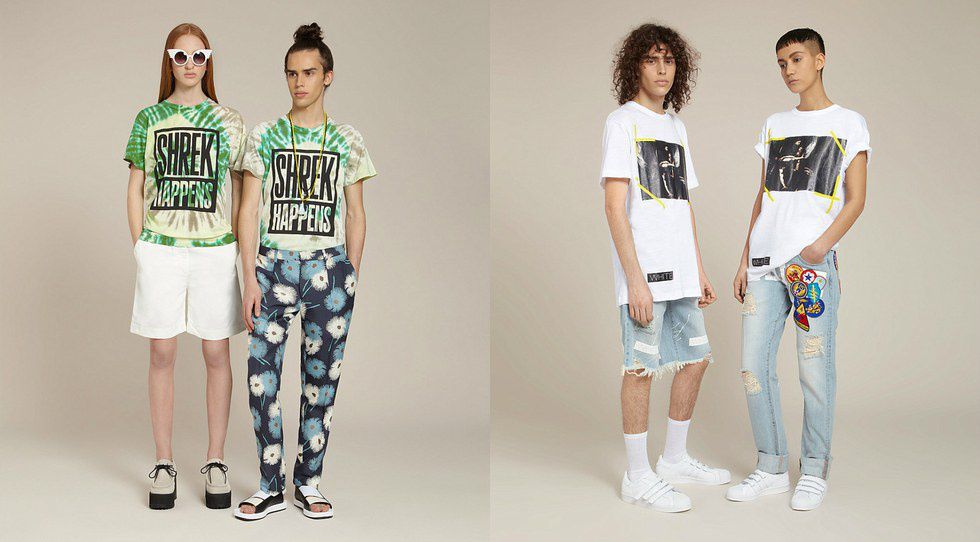 In the spring of 2015, Selfridges, a British department store, launched a new campaign called the Agender Project. This campaign featured a three-floor exhibition of gender neutral clothing. The display of clothes was completely non-gender specific. Selfridges showcased the same/similar outfits on both men and women instead of using gender specific mannequins. Selfridges isn't the only brand to experiment with gender roles in fashion; in 2016, many women models took part in men's fashion shows!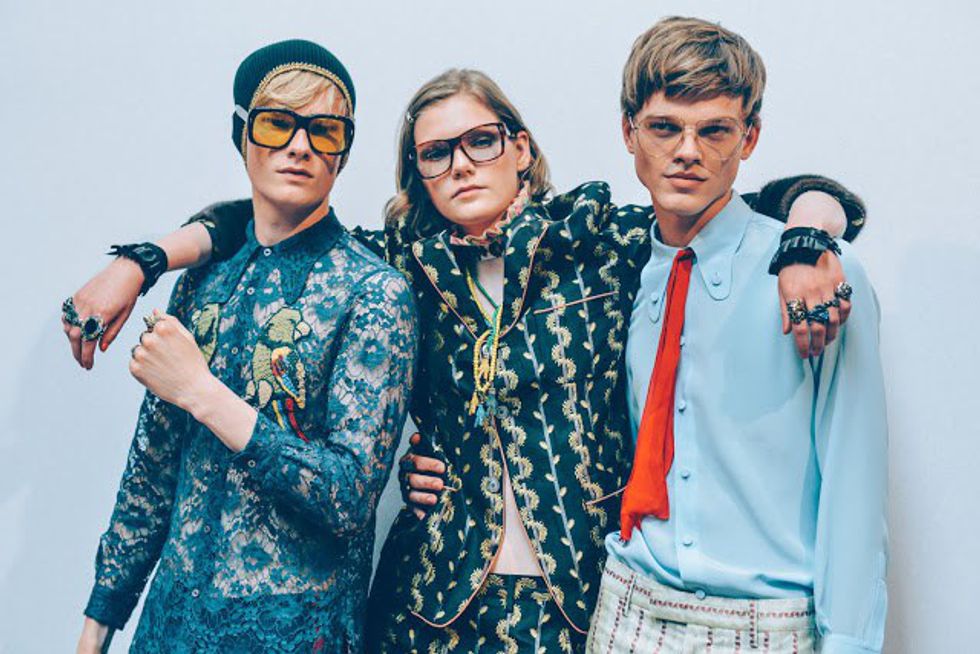 Gucci's 2016 spring and summer collection featured women wearing the men's collection, both on the runway and in advertisements. Gucci 2016 men's collection is most definitely testing the boundaries of masculine fashion, and not just by having women wear the men's clothes, but the fabric itself. The fashion line includes many silky materials, lace, and floral print, all of which are not the traditional men fashion wear. Gucci isn't the only fashion designer taking risks; similarly, Louis Vuitton tested the confines of feminine style.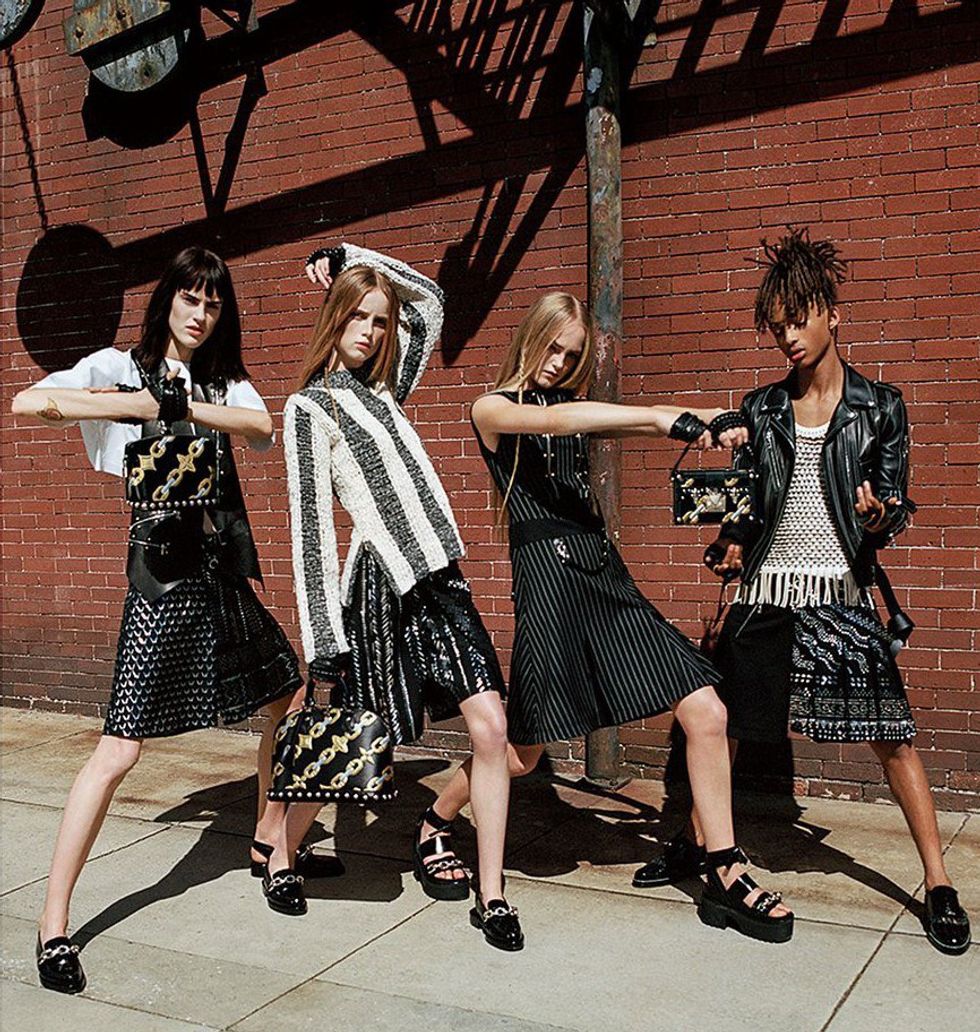 Louis Vuitton's recent ad featured Will Smith's son, Jaden, wearing a skirt! Jaden is known to experiment with fashion; at Kim Kardashian and Kanye West's wedding he wore a white Batman suit! Regardless of his personal fashion choices, Louis Vuitton definitely tested the limits and quickly captured the attention of many audiences around the United States. This year not only marks a time where gender neutral clothing and models of the opposite sex hit the runway, but also the year where transgender models take on the fashion world!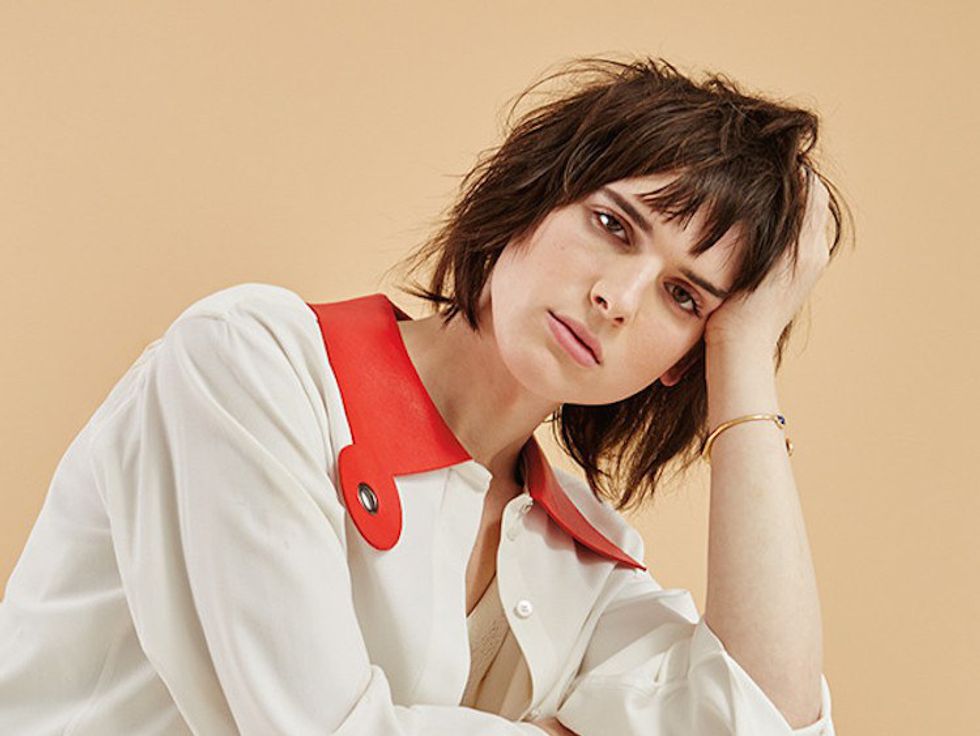 Model Hari Nef may just be the next model to watch out for. This year she became the first transgender model signed to IMG Models. IMG Models is an international model agency aiming to challenge the status quo and is best known for representing models such as Gigi Hadid and Kate Moss. Despite being the first transgender model signed to a major agency, Nef has taken on the fashion world by storm, modeling for big names such as Gucci and Vogue to name a few!
Fashion is a business, and it's necessary to stay current to succeed. However, exploiting people's lives and turning their story into revenue is not something that deserves praise. Is gender neutral fashion just a marketing stunt? Is the fashion industry manipulating a current social movement for a profit? Regardless of what it is that drives the fashion industry to create gender neutral fashion, be it greed or an honest concern, I believe it's doing more good than harm. It's bringing awareness to society and advocating social change.