Bob Odenkirk's career includes a cast of characters ranging from an infamously shifty attorney to Father March. Most recently, the comedy-trained actor funneled his talents into a crime-thriller with 'Nobody.' For 'Nobody's' press junket, Odenkirk participated in a college journalist-laden Zoom roundtable to speak on the film's wish-fulfillment – and the cost of pursuing control.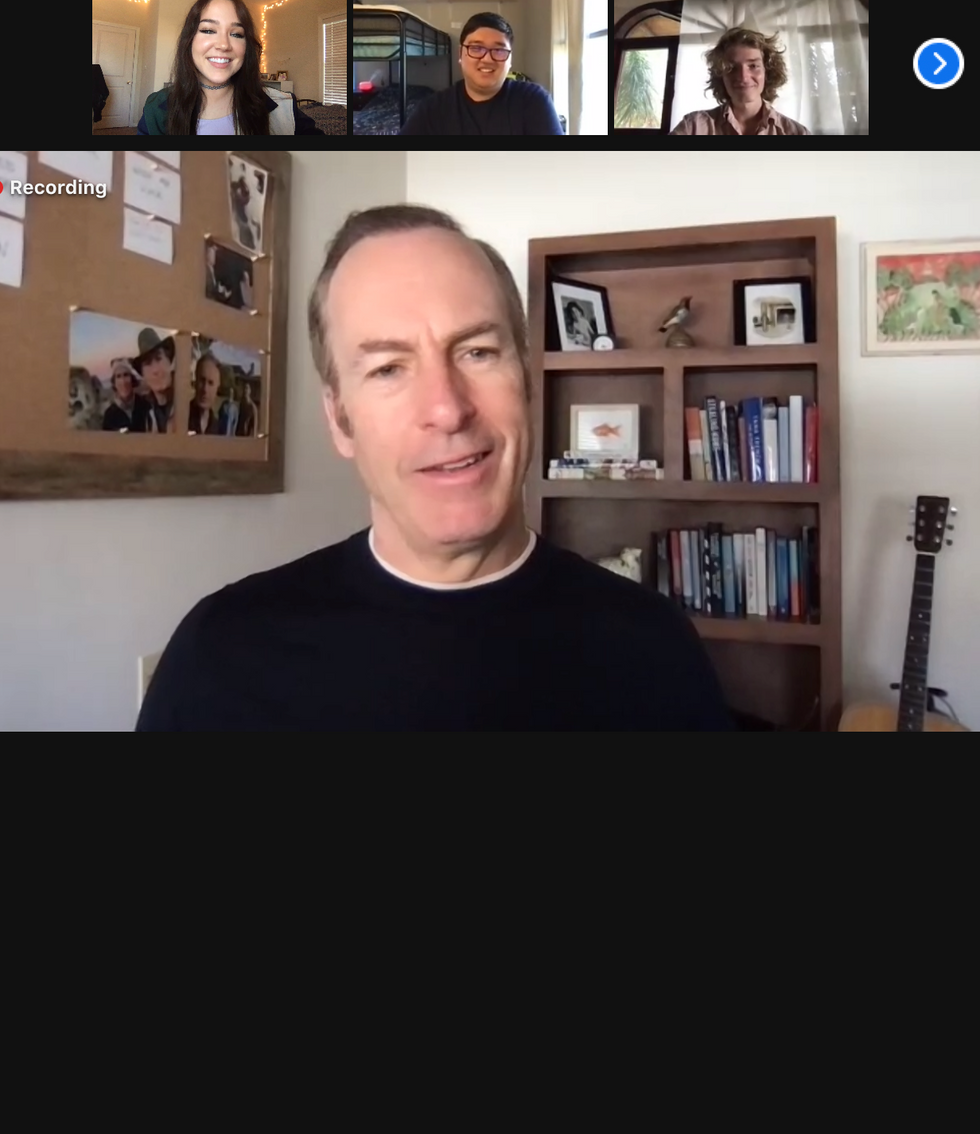 Odenkirk plays Hutch Mansell, an unassuming family man who hesitates to act during a home invasion. Hutch's embarrassment over his delay propels him into a relapse of his old, violent ways. In the end, Hutch's reclaiming of agency despite his age backfires spectacularly, as he ends up endangering his family more. Directed by 'Hardcore Henry' filmmaker Ilya Naishuller and 'John Wick' franchise scripter Derek Kolstadt, 'Nobody' is a cautionary tale in a barrage of well-choreographed bullets.

Odenkirk said 'Nobody' functions as "pure escapism" for audience members who want to reassert the control that has been stripped from them over the past year, due to COVID-19. And he's right – the movie's fight scenes are whimsically brutal enough to distract everyone, given their framing of a classic soundtrack and stylish camera angles.
"It's meant to be this fantasy that you lose yourself in, but the movie really seems to be addressing a certain pent-up anger that people are feeling," Odenkirk said. "And it's because, obviously, the pandemic is this thing that you can't punch."
The Emmy-nominated 58-year-old star trained for two and half years to physically transform into an unlikely action performer, which was a "mid-life crisis that wouldn't end," to Odenkirk.
"The hardest thing about [the training] was not the drudgery or the hours of gym time, but the embarrassment of sucking at it for so long," Odenkirk said.
This film explores agency throughout a lifetime, said Odenkirk. Age is, of course, usually used against Hollywood leads because there just aren't that many roles for people 50 or older. But Odenkirk turns the ageist trope on its head. Hutch's desire to strike back when victimized as an older person is a will-o'-the-wisp fantasy, directed towards the targeted audience.
"Everyone will have a point 20 years into a marriage when you look at your kids or your husband or wife and think, 'Do you know who I used to be?'" Odenkirk said.
Hutch shares some DNA with his character Jimmy from 'Better Call Saul,' according to Odenkirk. Given this professional familiarity, Odenkirk began to understand Hutch as an "addict to violence. He quit cold turkey, and when he relapses, he gets unhinged."
Odenkirk's increasingly rebellious and renegade roles reflect his own philosophy on the human condition. "I play things that are close to my personal life," Odenkirk said. "As I've gotten older, I've become less of a utopian."
Odenkirk's harsh words stem from his past trauma. He had two break-ins at his home and used expressed his emotions through Hutch's storyline.
"I did exactly what the character did except, instead of grabbing a golf club, I grabbed a baseball bat and tried to keep the damage to a minimum," Odenkirk said. "I left that incident feeling doubtful that I've done the right thing, even though I had done the right thing."
NOBODY Official Trailer (2021) www.youtube.com
The film is available in select theaters on March 26.