Not all bands and artists need to have lyrics. Orchestrating a group of instruments can be the message.There are studies of how instrumental music stimulates the brain with additional neurological benefits. It's been acknowledged that classical music supposedly enhances your intelligence quotient.
A term coined in 1991 called the Mozart effect says that listening to Mozart will make you perform better on learning and memory tests. The other benefits: relieved stress, improved communication and increased efficiency.
Still, classical music may not be everyone's particular choice, and people may have another preference of a genre. Jazz can alter your brain waves, increasing your creativity level, reduce anxiety and promotes relaxation. In short, non-vocal music can provide many health benefits.
Here is a list of various selections of artists to listen to that can help you therapeutically.
1. Explosions in the Sky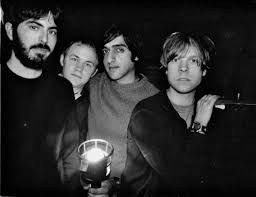 Explosions in the Sky is one instrumental rock band that has to be suggested if you never heard of them.This four-piece post-rock band from Austin,Texas has been around since 1999. They were received with a strong fanbase due to their narrative style of guitar work, leading to six studio-albums. Their last album "The Wilderness," came out this year. The best way to explain their sound is relaxed and atmospheric. Gradually, it progresses; they enhance their songs in layers. Notable in entertainment media, Explosions in the Sky was featured in the film "Friday Night Lights," which is also spin-off of the television show. They also contributed to the music score for the Mark Wahlberg film "Lone Survivor."
2. Kamasi Washington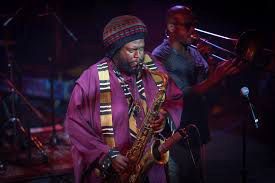 Kamasi Washington is a saxophonist and composer and is leading modern jazz to renaissance. Originally from Los Angeles, California, he has contributed to several music artists, including Lauryn Hill, Flying Lotus, Herbie Hancock and Chaka Khan. His album "The Epic" released by Brainfeeder Records is a three volume set of perpetual forms of jazz, pandering the cultural resurgence to make jazz cool again. Listening to Kamasi will enhance your cynosure towards studying or writing.
3. BADBADBADNOTGOOD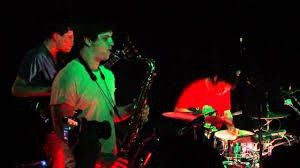 BADBADBADNOTGOOD consists of four young men from Toronto, Canada. They are an instrumental band that interprets jazz and hip-hop together. Distinctively, they collaborated with a few hip hop artists like Tyler the Creator, Samuel Herring from Future Islands and Ghostface Killah. Staring as a trio, befriending each other in a jazz program with a common ground for hip-hop, BBNG uses keyboards, bass, a saxophone and drums to orchestrate their hip-hop influence and their resource of jazz education. Listen to the BBNG and Ghostface Killah's collaborated album "Sour Soul."
4. TOE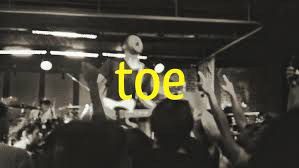 TOE is a Japanese band from Tokyo, Japan.They consist of four members Yamazaki Hirokazu (guitar), Yamane Satoshi (bass), Mino Takaaki (guitar) and Kashikura Takashi (drums). Their sound is a mixture of instrumental rock with the blends of jazz fusion and math rock. To those not familiar with math rock, it's calculated rhythm, characterized as a complex style, where the musicians time their rhythm structures. Toe has that complex dynamic and song structure, so every member in this band is very precise and talented. The drummer Takashi alone stands out on how this band is collectively. Toe has a strong underground following in the states and in Europe, to all those music adherents. It is recommended that you watch their documentary "8 Days," as well to witness their impact on their fan base and to see their creativity.
5. Madlib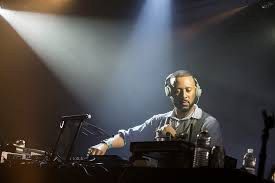 Madlib, or Otis Jackson Jr., is an American DJ, multi-instrumentalist and rapper. He is one of the most prolific hip hop producers around. He's collaborated with rappers like Freddie Gibbs, MF DOOM, J-Dilla and many others. Madlib has gone through various aliases through his music career. He is profoundly known for is his work as a producer and inventiveness as a disc jockey. One particular album to listen to is Madlib's "Shades of Blue," where he remixes the archives of Blue Note Records, the jazz label that is associated to several soul, jazz, and blues artists like Jimmy Smith, John Coltrane, Art Blakely and several others. Madlib has creativity, and music goers tend to purchase his instrumentals from his collaborated works with other hip-hop artists, exhibiting how artful his music ability is.
6. This Will Destroy You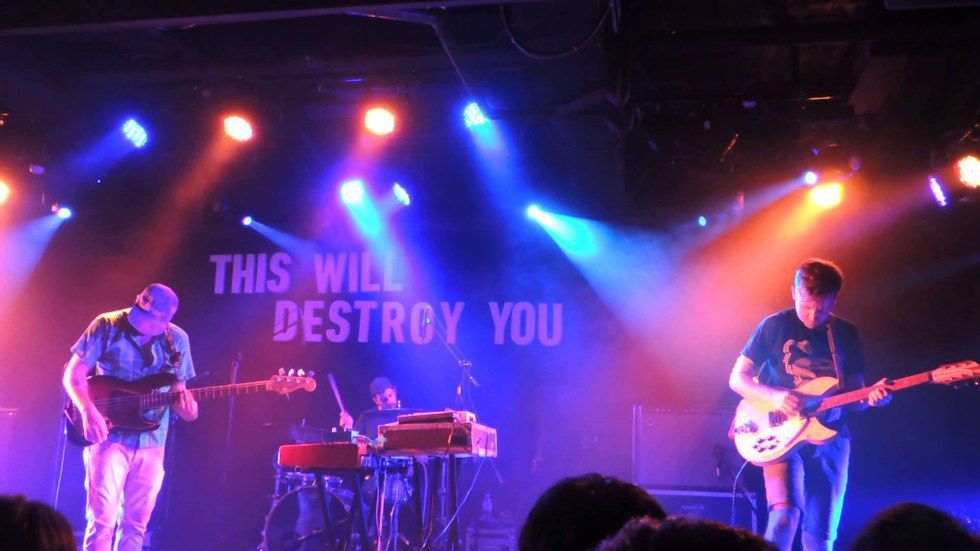 This Will Destroy You is similar to Explosions in the Sky. The band shows slow compositions with a crescendo of ambient sound scopes and melodies. They are also from Texas and contributed a movie score, the Brad Pitt and Jonah Hill sports film "Money Ball." To start somewhere with this band, listen to their EP "Young Mountain," for a glimpse of their sound and go from there.
7. Oddisee
Amir Mohamed el Khalifa, better known by his stage name Oddisee, is a rapper and producer from Washington D.C. He's an underrated rapper, incorporating more rap styles that do not affiliate with drugs or murder, but he still has a tremendous fan base as an independent artist. Putting him here under a category with instrumentalists, he has produced a few instrumental albums while establishing himself as a rapper. Oddisee composed "Instrumental Mixtape 1 & 2," "The Odd Tape," "Rock Creek Park," and "The Beauty in All." If you can enjoy his instrumental work, it is recommended to check him out as a rap artist as well.
8. Dick Dale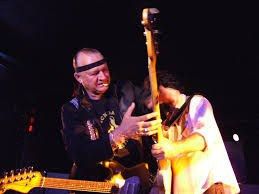 Dick Dale is known as the King of Surf Guitar, pioneering the surf music style in the early 1960s. Dick Dale kept it instrumental to distinguish the electric guitars to evoke sounds like crashing waves. His influence of rapid alternate picking characteristics inspired another form of guitar playing. One of his known tracks "Misirlou," can be heard in Quintin Taratino's classic film hit "Pulp Fiction."
9. God Speed You! Black Emperor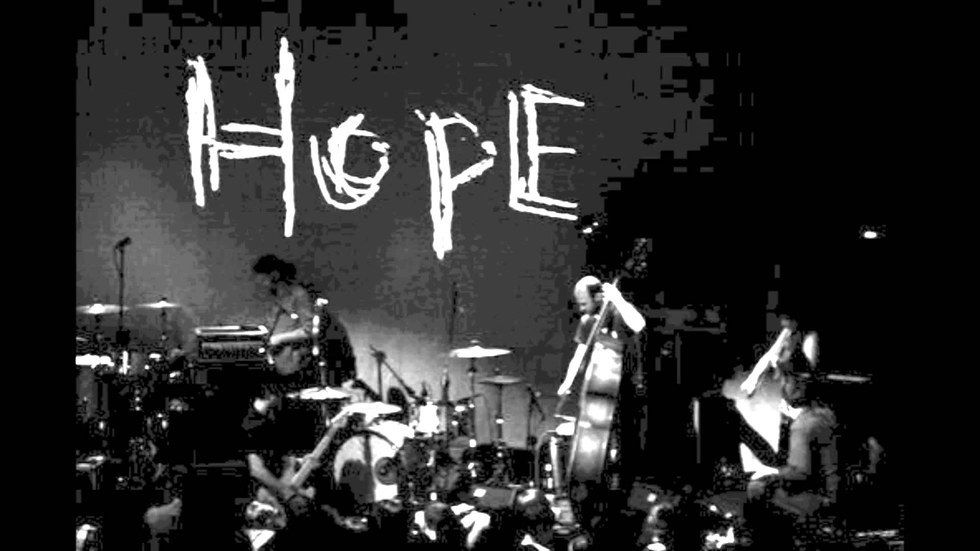 God Speed You Black Emperor, is an instrumental band from Montreal, Quebec. They are particularly known for their long drastic tracks lasting between 6 to 20 minutes. The band has an expansion of members, usually 8 to 10 musicians, sharing steady, continuous modulation. In 2013 they won the Polaris Music Prize for the album "Allejuah! Don't Bend! Ascend!" The Polaris Music Prize award is a music award to merit the best full-length Canadian album. This award is based on artistry, regardless of sales, genre, or record label.They have been around since 1997 and hold a cult fan base. To start listening to them, it is recommended to be in your homestead.
10. Mr. Carmack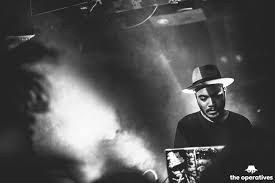 Aaron Carmack is a producer that blends hip hop and dance music. Born in San Francisco but based in Honolulu Hawaii, he pushes diversity by arranging sounds to mold the hip-hop dance complex. In the past two years, he's been sharing stages with the likes of Cashmere Cat and Diplo. Carmack is building his credentials, producing numerous EPs. "Melodies, Vol 1," would be the kickstarter to hear what he fashions.
11. Ryo Fukui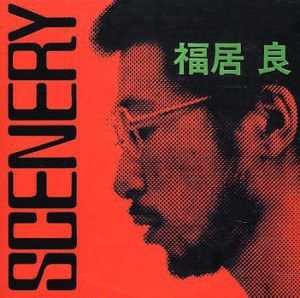 Ryo Fukui is a self-taught jazz pianist from Sapporo, Japan. Fukui contributes masterful piano skills that compare to Thelonius Monk or Bill Evans (John Coltrane's Quartet). His acclaimed 1976 album "Scenery" is filled with improvisation and creativity. The album was a masterpiece, but it was unjustified, due to a time period where jazz was fading from the spotlight. Fukui's revitalized and shared adherence to the jazz world, giving it some twilight. On March 15, Fukui died from a malignant lymphoma. Ryo Fukui left an imprint when jazz was going through an identity crisis, displaying the traditional standard. To understand further, listen to "Scenery."
12. Miles Davis
The infamous trumpeter had to be on the list. He is one of the most acclaimed influential figures of the 20th century and in jazz history. Miles Dewey Davis III is a leader of how to be a successive musician, playing decades of jazz.The album "Kind of Blue," which had John Coltrane, Jimmy Cobb, Julian Adderley featured into the album, is a smooth, relaxed stimulant masterpiece. "Blue in Green" is the track to listen to as it will relax you and supports cognitive activites.
The list goes on, but, hopefully, this benefits you, whether it's with ambiance or studying for a particular curriculum.