Instagram--a social media app that's about sharing photos and putting filters on them. I think there's more to that, but I'm not constantly on the app. So, why would I run an Instagram on my stuffed camel?
Paul the Camel is an Instagram I decided to start in early January. At the time of this article, he currently has 51 followers and 62 posts. He's become quite the celebrity at my college with students asking to take selfies with him.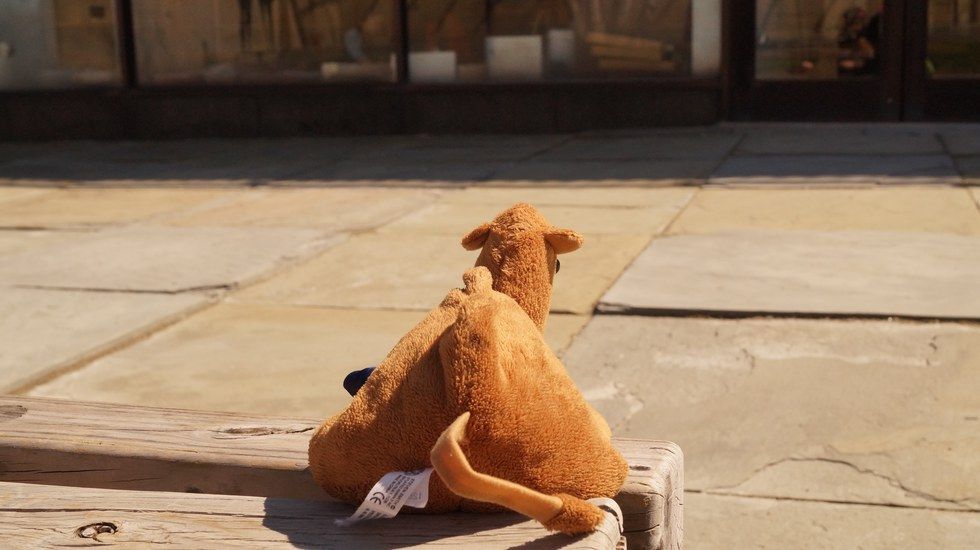 I did the Instagram as a joke at first because Paul was, at first, a joke too. I found Paul last year in the room where I had scholarship meetings once a week for a few months. He was a discontinued product from Connecticut College, so he was one of kind. I remember balancing him on my head because I found him cute. I decided to name him Paul because I always found Paul to be a funny name, honestly. Soon enough, I started throwing him around and taking care of him like my own child. My scholarship trainers saw how attached I was to the camel and decided to give it to me as a parting gift.
At college, all my friends knew about Paul because I jokingly showed my attachment to him there. I would bring him to class and make fun little snaps about his life once in a while. A lot of my friends would ask if they could hold and/or play with Paul at times because no one could deny he was an adorable stuffed animal.
It wasn't until January of 2017 that I decided to start an Instagram about him. I had received a DSLR from my grandpa for the holidays, so Instagram seemed to be the best option if I wanted to use my camera. At first, it was just Paul doing random things, but I decided to add a few other stuffed animals I had in my collection (yes, I have stuffed animals) in Paul's Instagram to spice it up a bit. A primary secondary character of the Instagram is a Pokémon plush of Rowlet.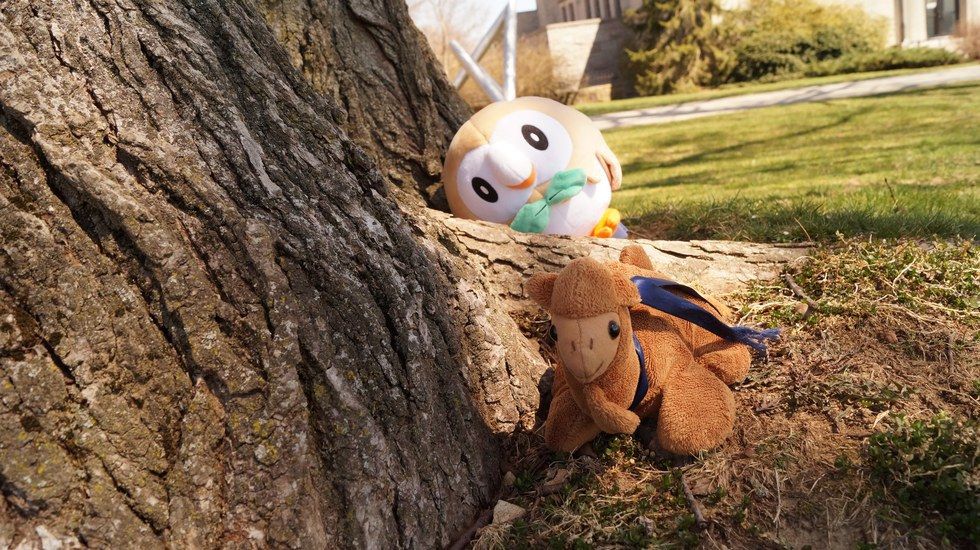 As time went by and followings increased, I took the Instagram seriously by constantly taking photos of Paul, Rowlet, and the rest of the stuffed animals in different situations. My friends also got into the Instagram, taking pictures with Paul with me uploading it to the Instagram. I also draw fan art of Paul and Rowlet (technically it's not fan art since it's created by me, the creator of Paul the Camel).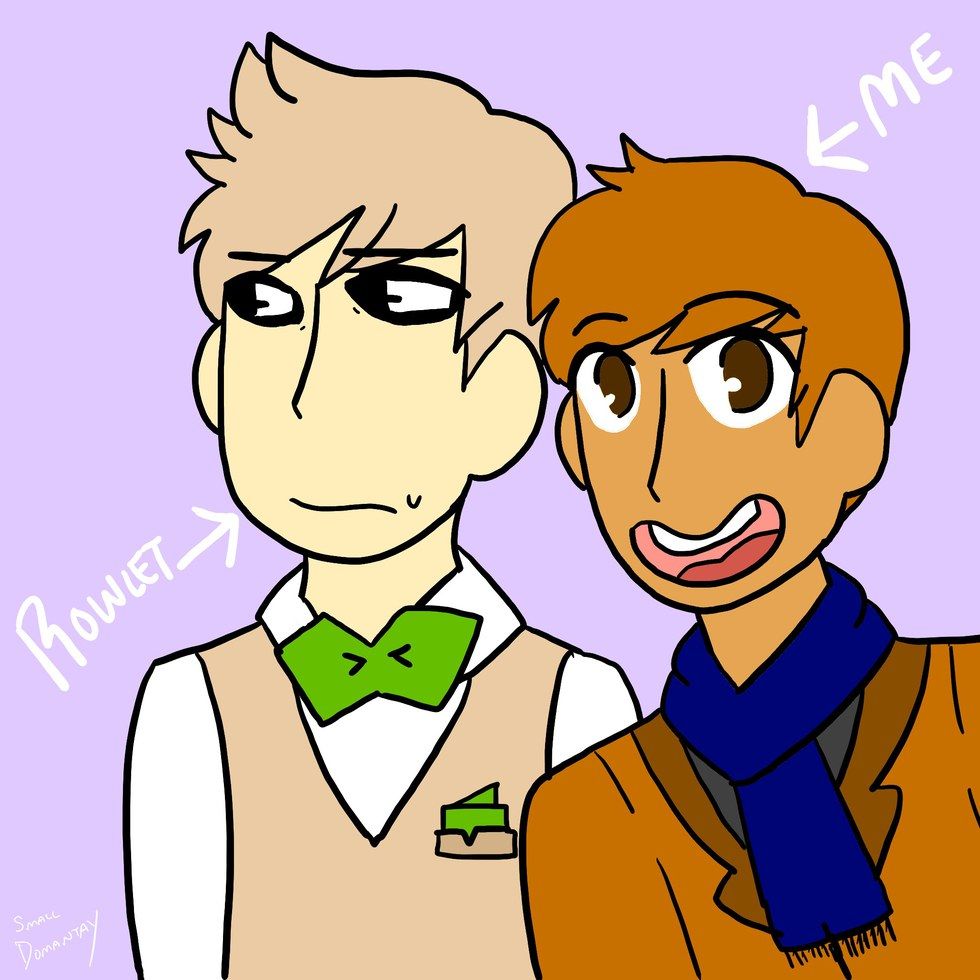 I am taking this Instagram so seriously that I even have a few significant events that will occur in Paul's life and the colorful cast of my stuffed animals. I didn't expect myself to have this happen, but it's a fun experience.
The only problem I have about Paul the Camel's Instagram is, as I mentioned earlier, I'm not used to being frequent on Instagram. I have all these photos of Paul, but I don't post them and that's frustrating for me and followers. But, I wouldn't change anything else. I love carrying my stuffed animals around and taking photos of them. I guess all in all, this Instagram is just to further show how much I love my stuffed camel named Paul.
Link to Paul's Instagram: https://www.instagram.com/paul_the_camel/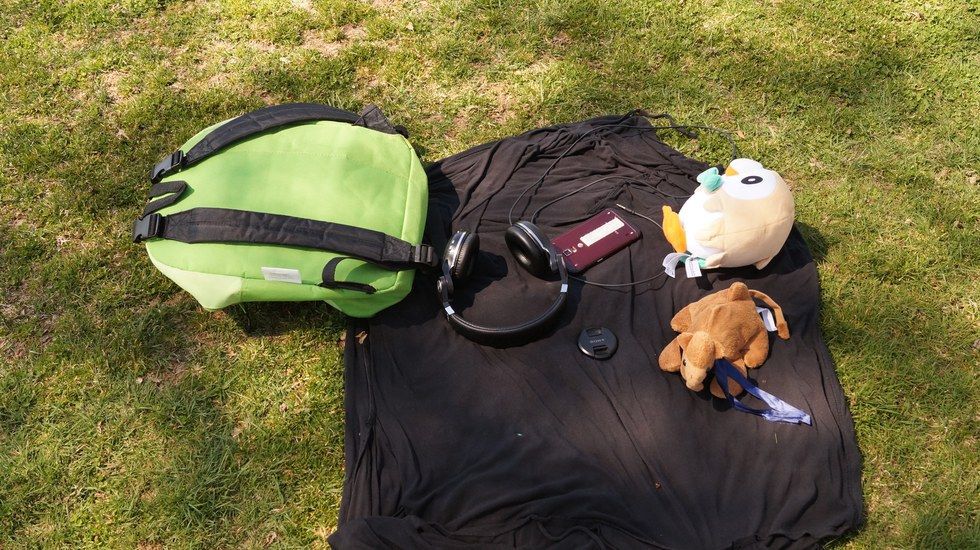 Cover Image Credit: Marissa Domantay