Bathrooms are not only the place for the use of the toilet. They can also serve as an aesthetically pleasing room free for decor and aesthetics that one can design within their own homes. From Academy Award winners to Grammy winners, here are some subtle peeks into the homes of those that live in the glitz and glam.
1. Ashley Tisdale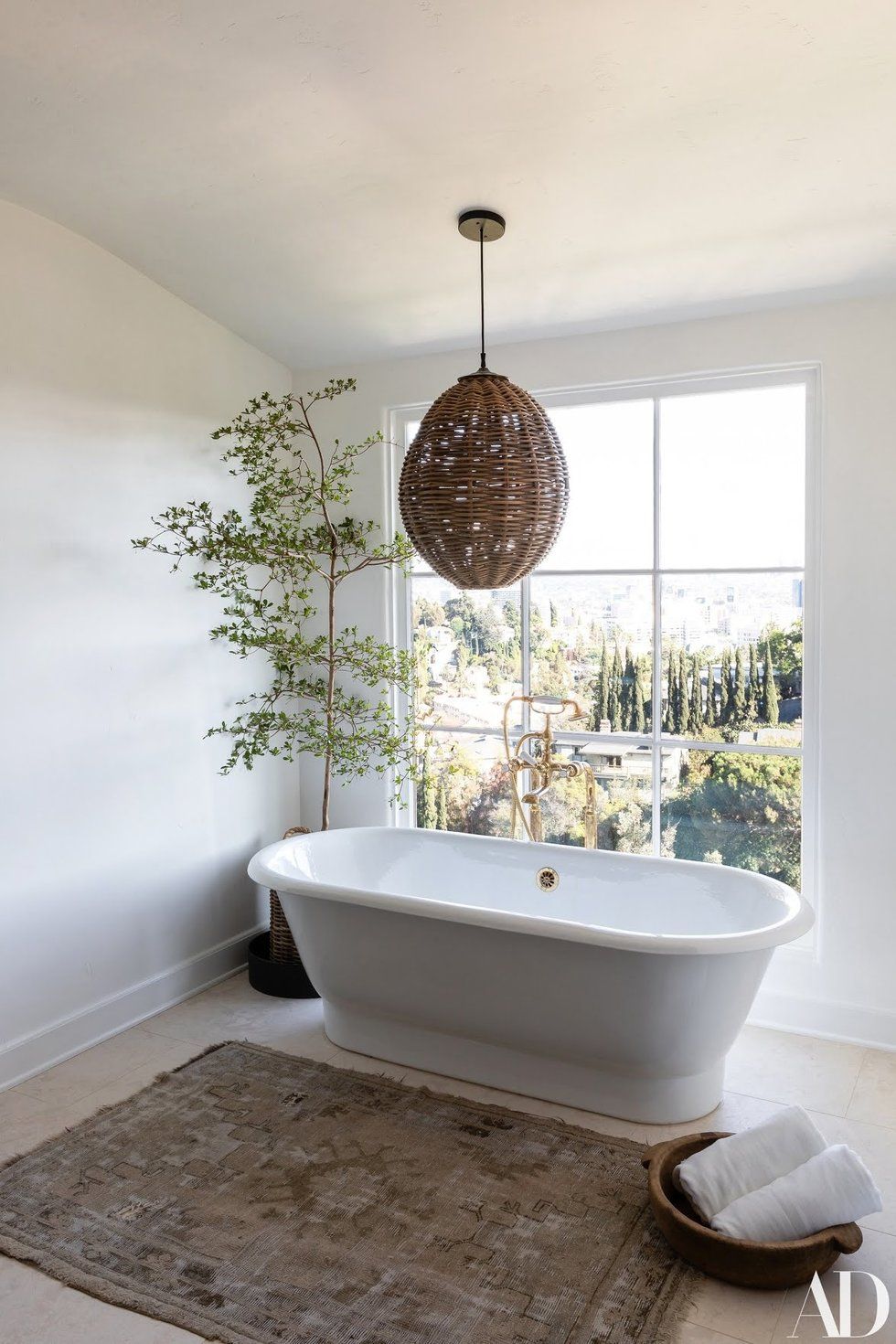 In the Hollywood Hills and in our hearts lies Disney startlet Ashley Tisdale. Last year, she allowed Architectural Digest a peek inside her not so humble abode and her bathtub with a view is one to envy.
2. Ellen Degeneres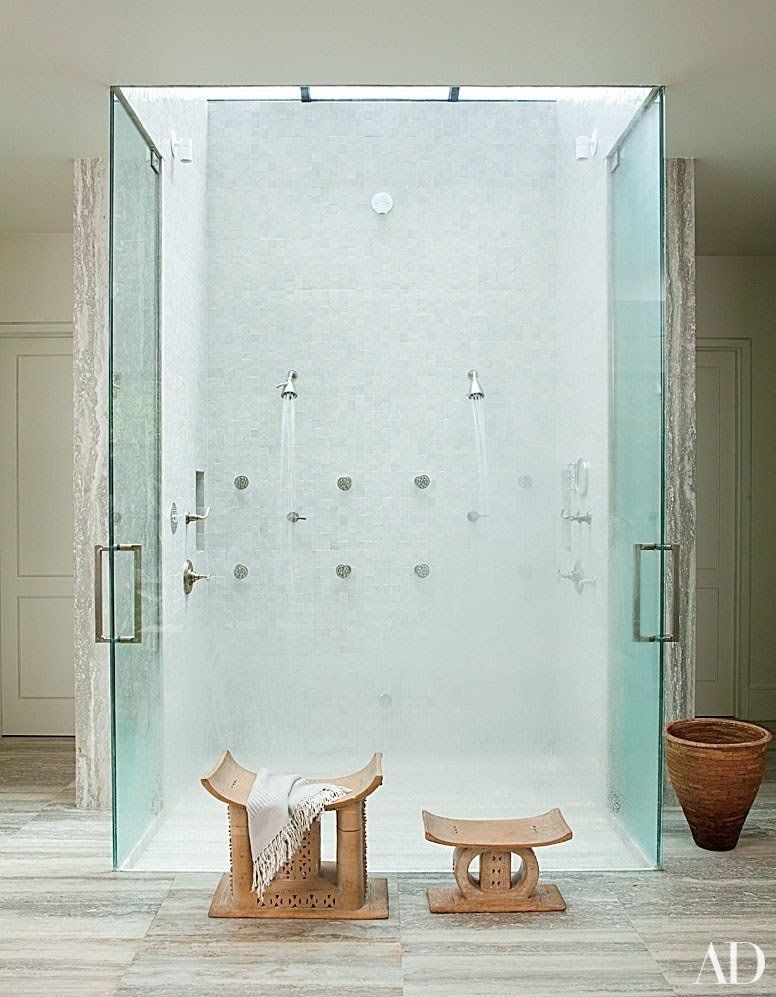 Imagine coming home to this shower after filming your show. A dream.
3. Scott Disick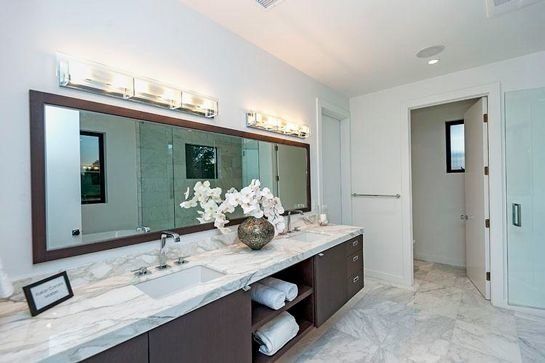 Kourtney's baby daddy is sure living it up in this bathroom in his Beverly Hills dream home. He made sure to keep a double sink though. (Wink wink)
4. Jennifer Anniston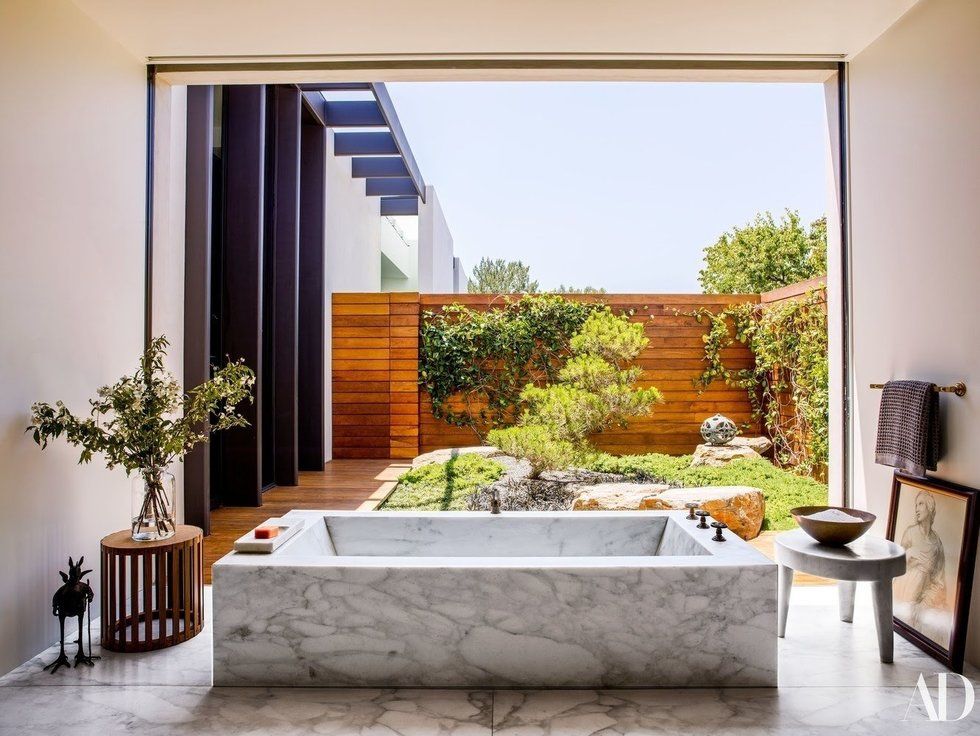 The bath and the views are two of the most enviable ensembles that pose as eye-catchers in Jennifer Anniston's master bathroom, designed with a touch of Asian flare.
5. Meryl Streep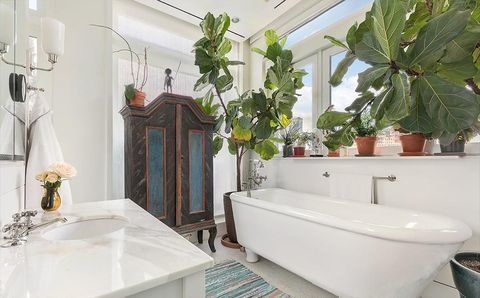 Meryl Streep is serving us lavatory looks when it comes to the bathtub of the master suite in her New York residence.
6. Cameron Diaz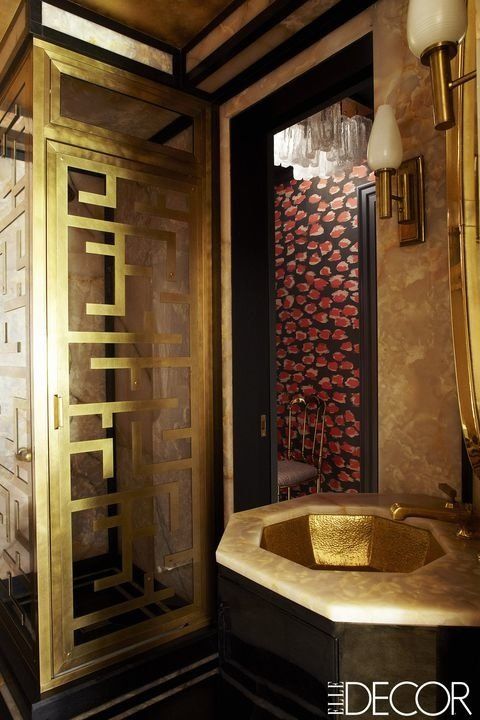 In the nooks of the streets in Manhattan, New York will you find the glorious abode of Cameron Diaz. The gold, timey classical touch is one that can be admired from afar and we watch and dream.
7. Jennifer Lopez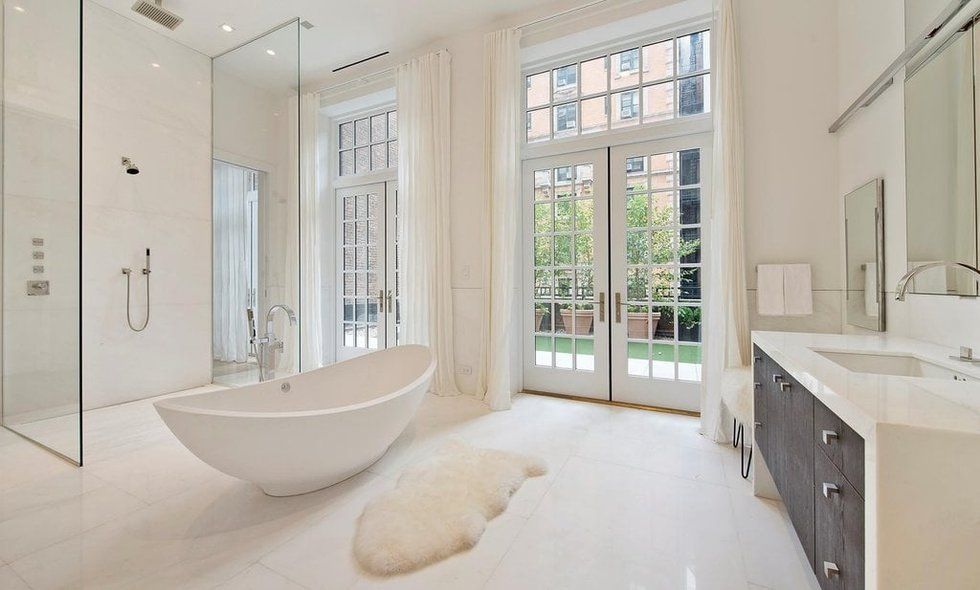 Pop Sugar
From windows to the floor to the ceiling to the steam shower, everything about the penthouse of Jennifer Lopez makes me want to see more and more!
8. 8. Neil Patrick Harris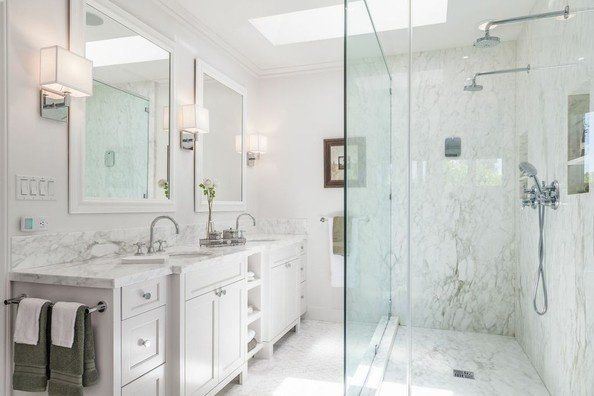 Neil Patrick Harris wakes up to this gorgeous bathroom in his home in Sherman Oakes, California. The steam shower is actually to die for.
9. Dave Malkovich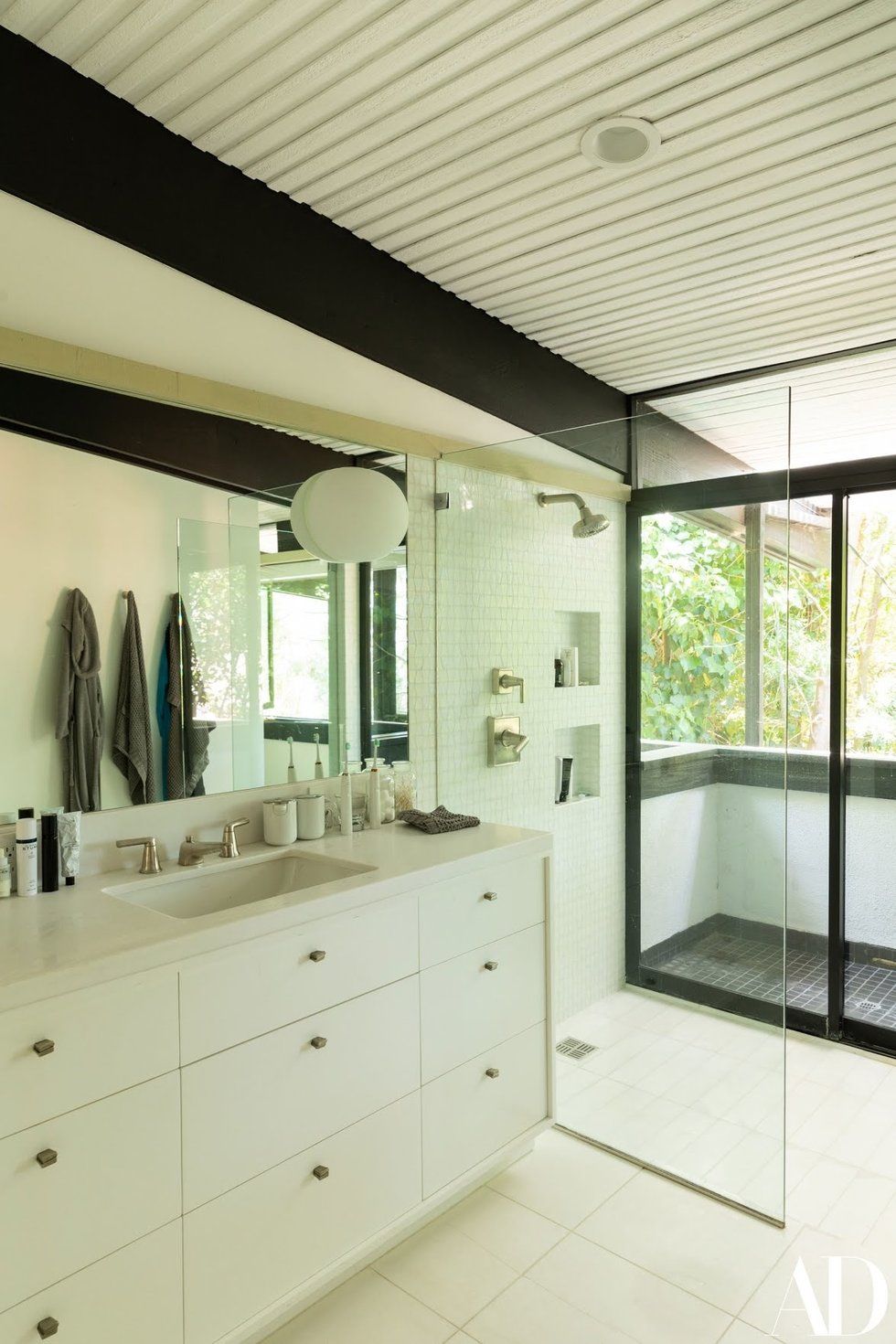 A shower that is half indoors and half outdoors? I imagine that this would be heaven as long as there aren't any neighbors within 100 miles.
10. Diane Kruger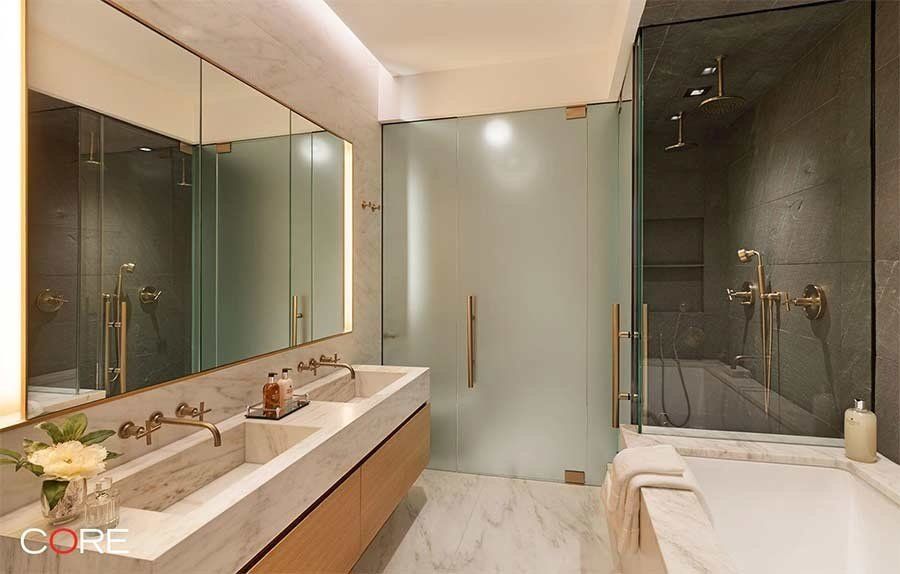 The gold fixtures and details give the marbled pamper room an elegant, luxurious touch in Diane Kruger's bathroom in her eco-friendly apartment in New York City.