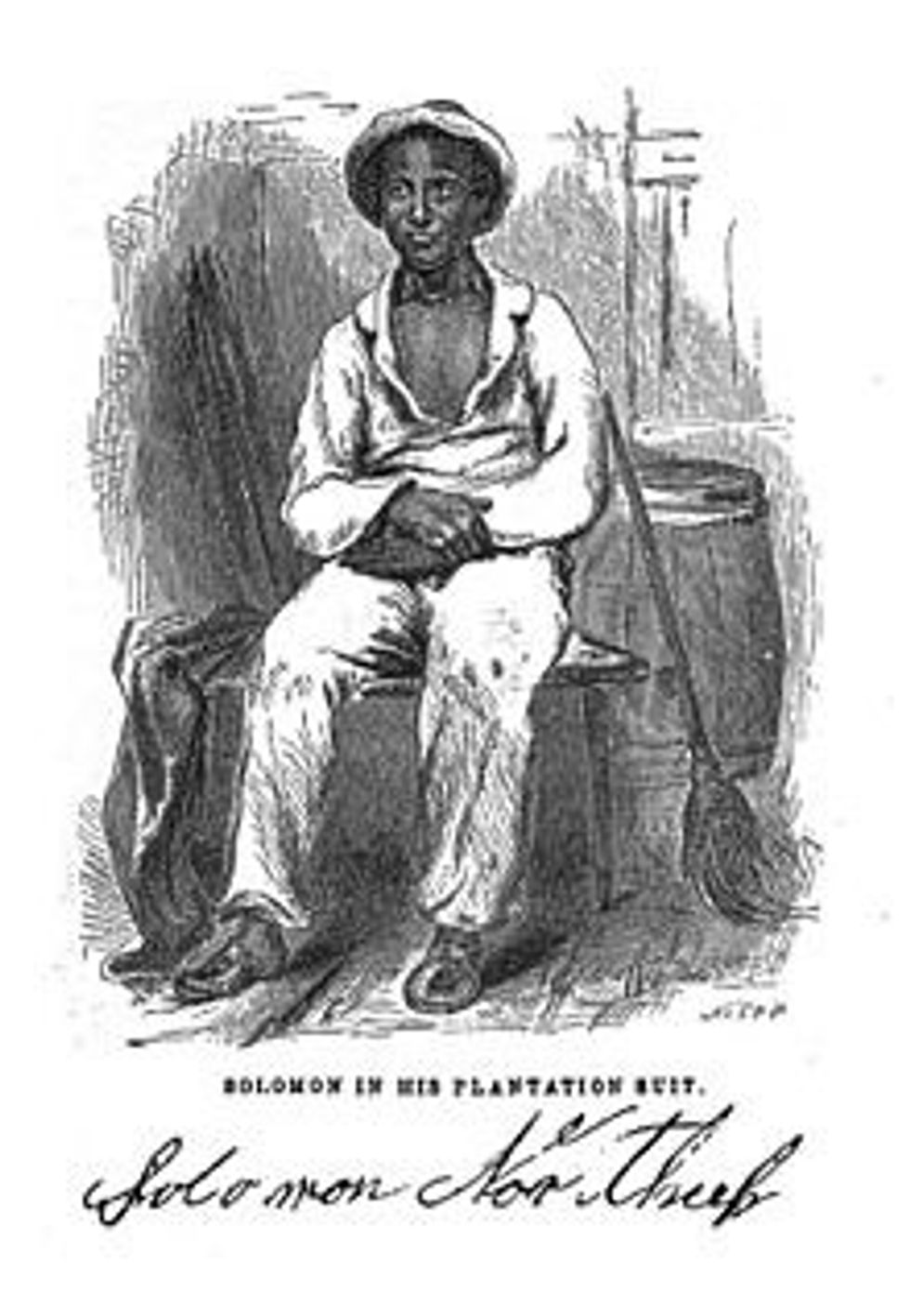 Solomon Northup

It is clear that in our history African- American slavery was prevalent in the south from the 1620's – 1865. Pennsylvania abolished slavery in 1780 and by 1804 all states had abolished slavery. So, while southern slavery prevailed, Black northerners were free. However, during this time free blacks and children could be kidnapped and sold to the southern states. Solomon Northup fell fate to this. He was a violinist, who read books, as he was a free man. He was a husband and father of three children. However, in 1841 he was drugged, kidnapped and sold into slavery away from his family. During his time in captivity he was brutally beaten and endured much heartache. Eventually, he was set free when a lawyer was able to prove that he was a freedman. Later, he helped aid slaves in the Underground Railroad and published a book titled 12 Years a Slave. It became a top seller and was used by abolitionists to support their cause against slavery.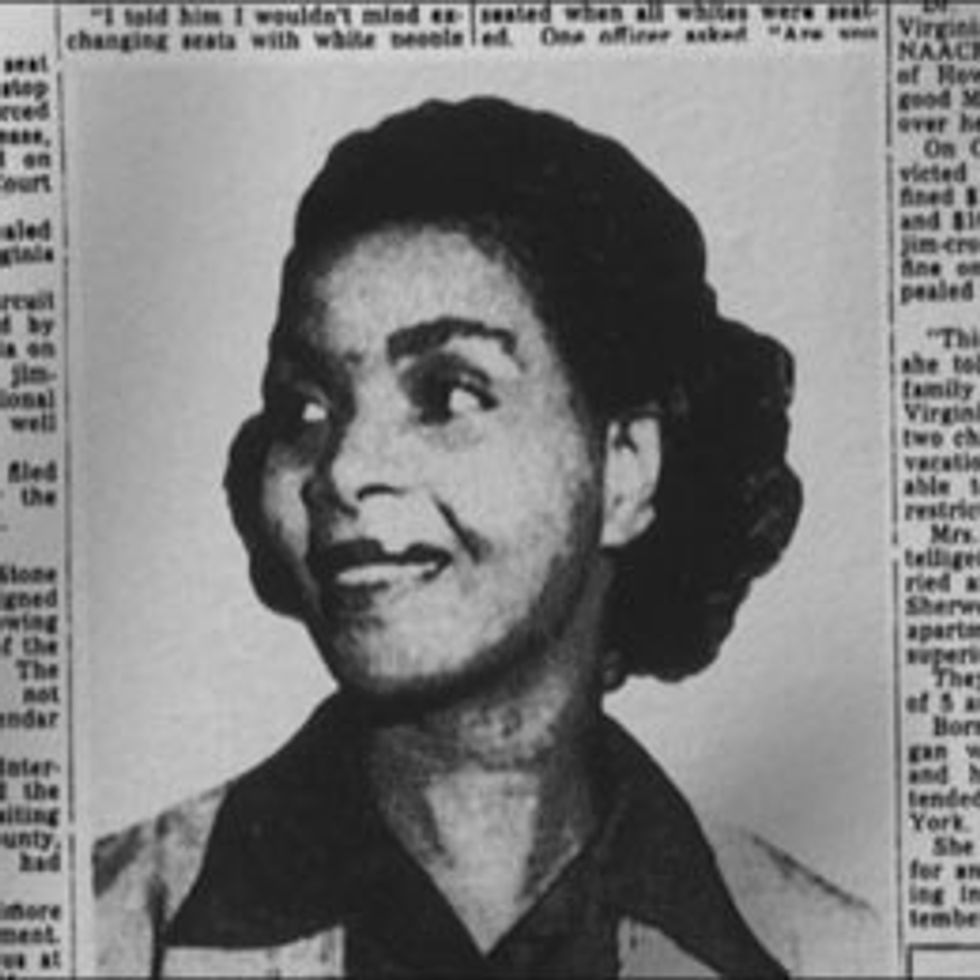 The first "Rosa Parks"
Eleven years before Rosa Parks there was Irene Morgan. One day Irene Morgan purchased a bus ticket. After sitting she was told to give up her seat to a white person. However, she refused and was he was arrested and convicted. Irene Morgan then, appealed to the Court and her case was heard in March of 1946. The Supreme Court turn down segregation deeming it as unconstitutional. Nonetheless, the South did not comply, which led to the protests of Rosa Parks, the Bus Boycotts, and the Freedom Riders.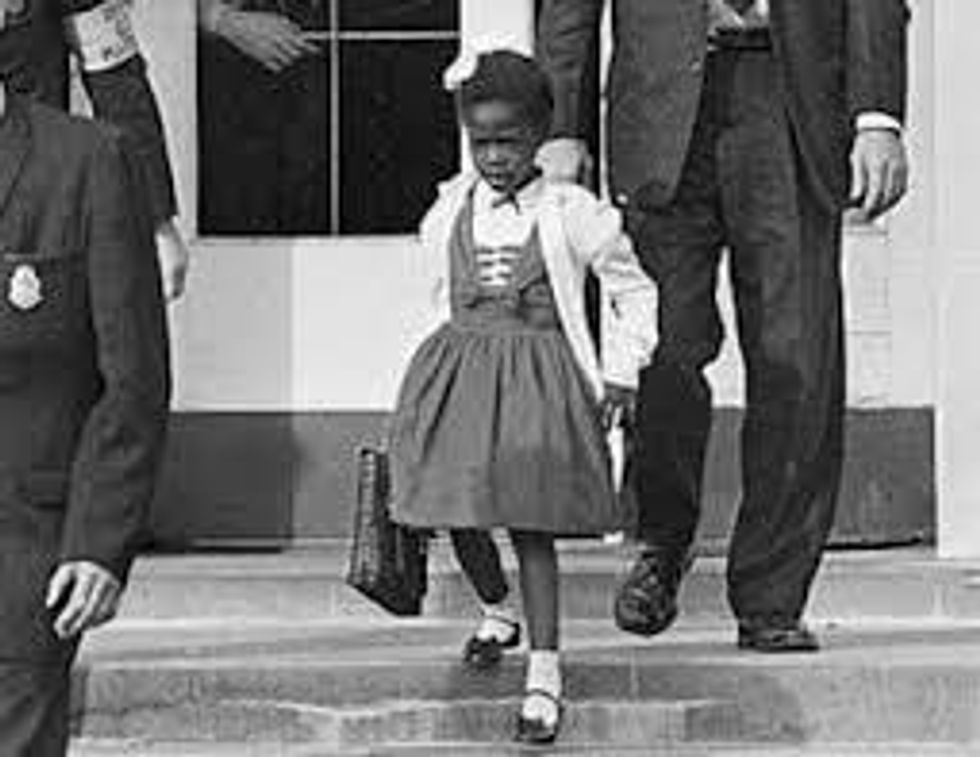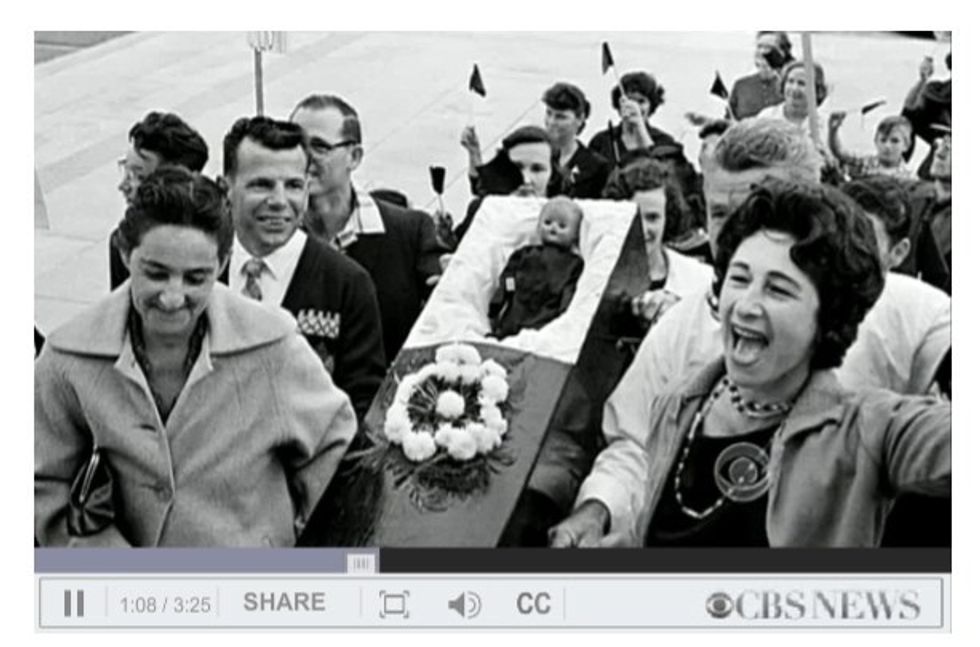 Ruby Bridges, at the tender age of 6 years old was the first black student to integrate Frantz Elementary in New Orleans, Louisiana. Although, the Supreme Court ruled segregation in Southern schools unconstitutional some were slow to adhere. This elementary school was located closer to her home and her mother wanted her to have the quality education this school could offer. However, a lot of people were not too excited by this in fact, they were enraged. They hurled insults, threats and even graphic effigies and withdrew their children from the school. Marshalls had to escort her to school for safety purposes. Barbara Henry, a white woman from Boston was the only teacher that taught her. She was the only student in her class. She ate alone, played at recess alone (sometimes her teacher would play with her) but she went to school everyday. Eventually, by the onset of one white Methodist pastor bringing his child to schools a few other white students attended the school.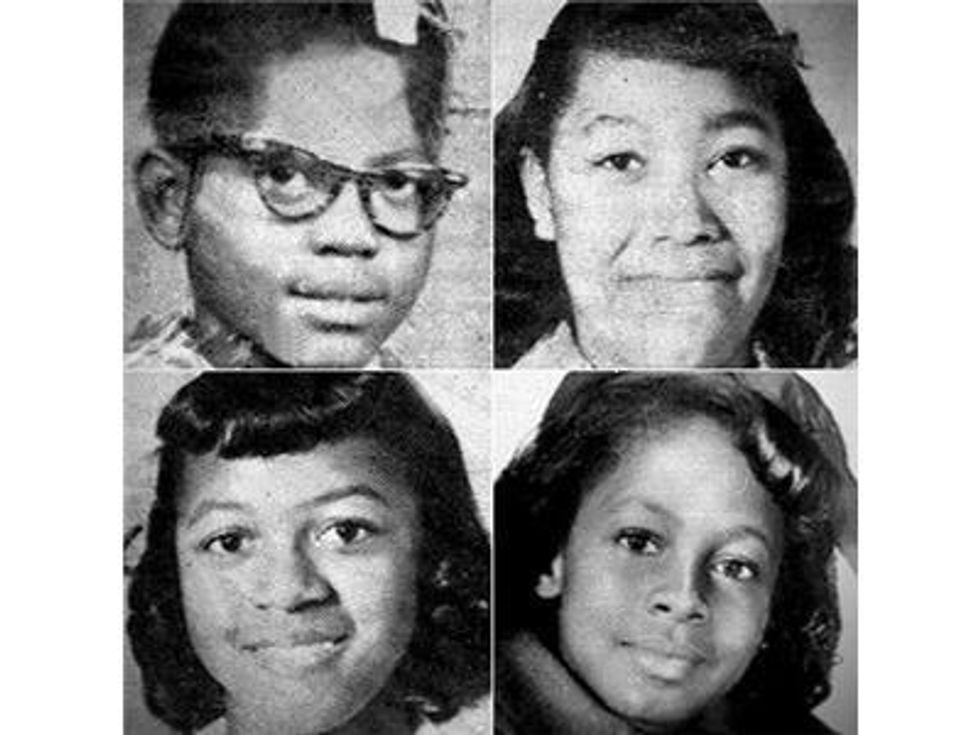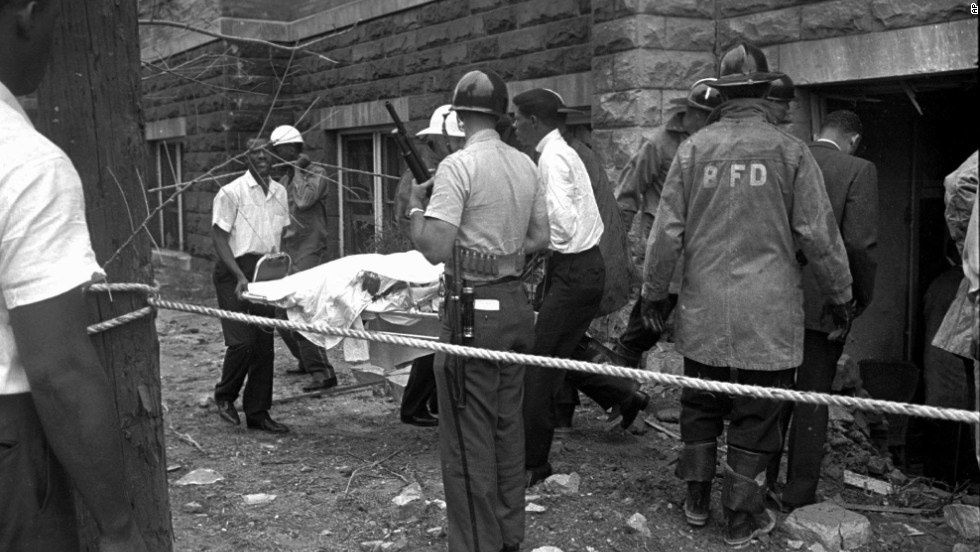 Bombing of the Four Little Girls 1963
September 15, 1963, a KKK member bombed the 16th street Baptist church thus killing four little girls. The four little girls were Addie Mae Collins, Cynthia Wesley were both 14 years old and Carole Robertson and Denise McNair who were both 11 years old. Although this shook the nation, Blacks being bombed in Birmingham, Alabama not uncommon. In fact, it was bombed so frequently that it was nicknamed "Bombingham" Alabama. Although a tragedy, this bombing is what propelled the Civil Rights movement in which, whites and blacks joined together and eventually led to the Civil Rights Act of 1964 and the Voting Rights act of 1965.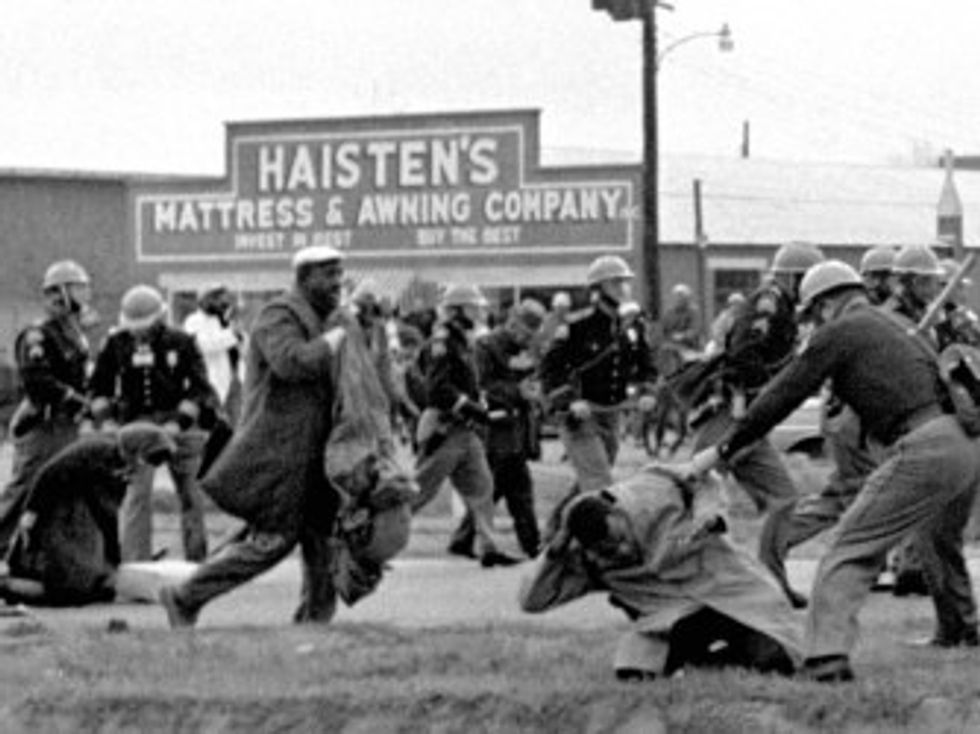 "Bloody Sunday" March 7, 1965

In 1965 Martin Luther King led many protest marches. However, one of the most famous ones was the protest march Selma, Alabama to Montgomery, Alabama in order to solidify the Black Vote. Although legal it was not enforced. During the march, protesters were blocked by the police however, they continued. They encountered tear gas, attacks by police dogs, water hoses and many were beaten by police clubs. This is why it is called "Bloody Sunday." Successfully, these protests led to the Voting Rights act of 1965 but it was gained through a tremendously bloody cost.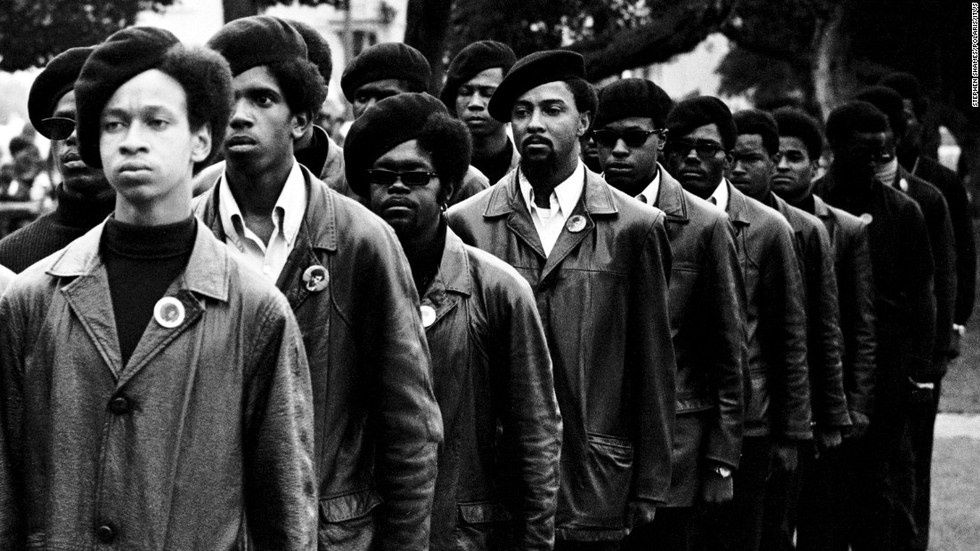 The Black Panther party was an organization that stressed self-reliance within the black community, black beauty, and racial dignity. They patrolled their neighborhoods with firearms, as police brutality was very prevalent and flagrant. They demanded equal job opportunities, quality, housing and education. They are often looked at as a violent militant group although they welcomed "white alliances", developed a free breakfast program for all children, and acted in defense.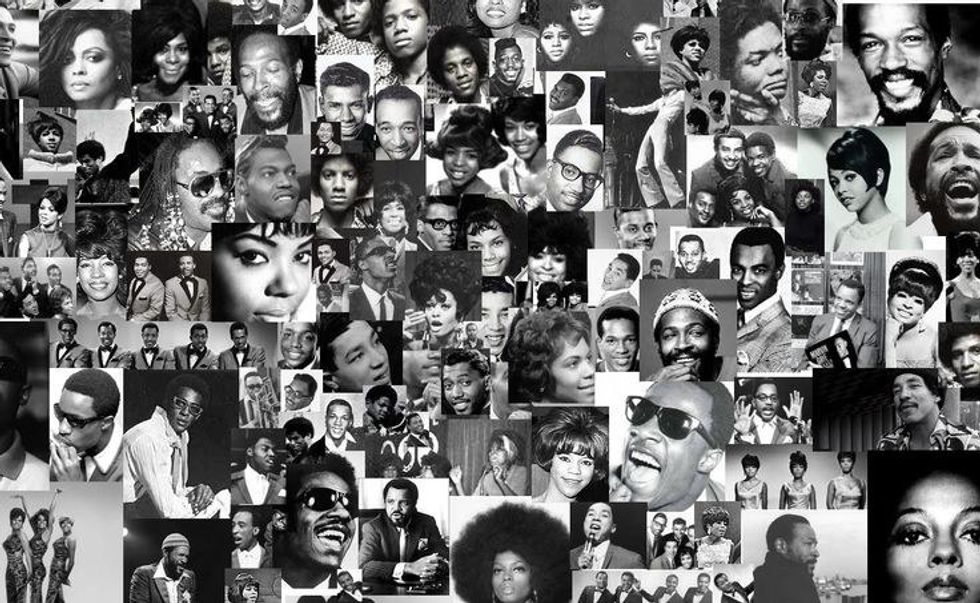 Black Music 1970's -1980's
Music is a beautiful attribute of human creativity. It can express what words cannot. Although, music is a unifying quality that all human beings can enjoy it is important to acknowledge and pay homage to its roots, which developed in the African American Culture. African Americans have developed the major genres of music such as, Ragtime, Jazz, Blues, Country, Soul, Disco, Hip-hop and R&B. Many times they combined elements from their African roots and traditions.
There have been many other accomplishments of Blacks overcoming obstacles, however one of the greatest accomplishments that stemmed from the black community and America as a whole transpired in 2008.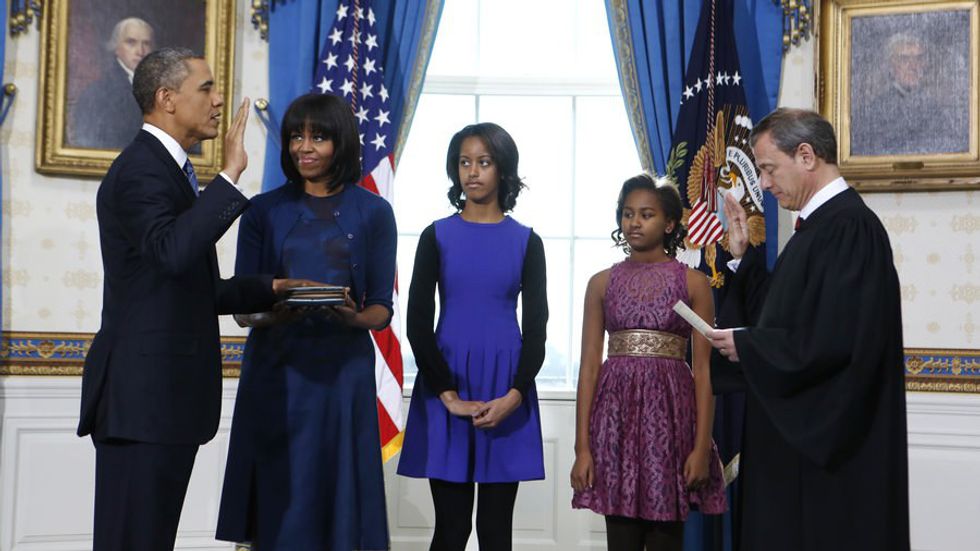 Former U.S. President Barack Obama 2008
Barack Obama was the first African- American to become president. He moved to the highest rank in the same government that once supported slavery and discrimination agaisnt people of color. He lived as president in the house that was built by the hands of slaves. After being elected in 2008 he went on to be elected for a second term in 2008.