Living in Tallahassee means one of two things: you're either Greek, or you're not. For those living in non-Greek towns, that's just a fancy way of saying someone is in a fraternity or a sorority. Majority of Tallahassee boasts Greek letters on T-shirts and car windows, while everyone goes on with their day, some stopping to ask what those strange symbols on the front of someone's laptop means. As for me, I'm proud to say I am not in a sorority, nor will I ever be in one.
One of the most common questions I get is, "are you going to rush?" and the answer is simple: no. Never in a million years would I see myself in a house full of girls who barely know each other's names but know too much about each other's private lives. I'm too much of an individual to be herded into a group of girls with the "same interests and likes as me." That's what clubs at school are for. Sure, some people really are just like me, but I know how I am and behave when categorized as anything other than an "individual."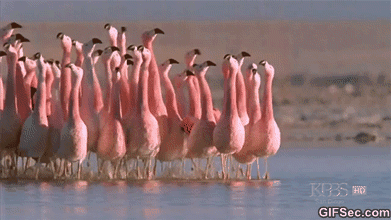 I'm not saying everyone in a frat or sorority is the same, but I'm also not saying that they aren't. My first time witnessing rush week was with some friends as we were on our way to Pots, and we were all baffled. Every single girl that walked down the street was dressed in rompers, all similar colors and styles. They all carried their tan wedges in their hands and they scurried along in their sandals. Their hair was curled ever so softly, and we could see their accessories bouncing along as they tried to beat the oncoming traffic. It was like watching Star Wars: Attack of the Clones, Sorority Edition. I soon found out from my sister (my real sister, not a sorority sister) who's in Zeta Tau Alpha, that the girls have a list of what they have to wear, which includes the color scheme, accessories, and how they have to wear their hair. It's like grade school all over again, with the uniform requirements and dress code.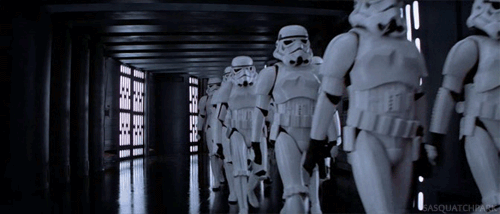 I don't know about most people, but I know I'm not wiling to pay $1,200 a semester to be a part of Greek life. If you've got the money and you can afford it, by all means, go for it, but I know what I could really do with that money, and it rhymes with "shpay my stuition." Greek life is far too expensive, and for college students that pay their own rent, make their own car payments, and buy their own groceries, Greek life is just a luxury, not a necessity. Not to mention all the dues that need to be paid, rent if you decide to live at the house, and money to be spent on all the outfits required for certain events. Even with a job, I couldn't afford it if I tried.
I spent 18 years living under my parents' roof, following their rules and respecting their authority. I'll be damned if I'm about to pay $1,200 to have someone just a few years older than me telling me what to do, how to act, and what to wear. I am too much of an individual with my own plans and thoughts to be manipulated to be like someone else. These girls are not allowed to go out during rush week. They can't go to Happy Hour or parties and they can't have fun with everyone else during syllabus week. Frats, however, have all the freedom in the world to do the complete opposite. Frats can go out whenever they want during rush week, and can also party and drink while wearing their fraternity's letters, unlike sororities.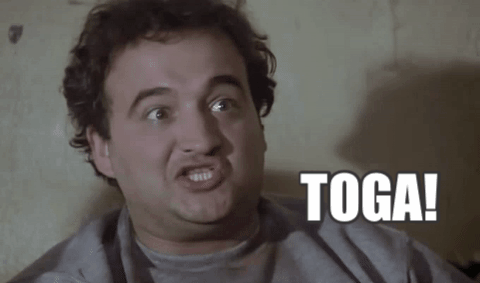 Sometimes I feel left out, like when date functions or spring formals roll around, but I don't lose sleep over it. I'm okay with not posting the same picture as twelve other girls, fake laughing into the camera or holding hands with my little. I enjoy long strolls down the grocery aisle without worrying about what I eat because formal is coming up. I find the light in being a non-Greek, and it's a very bright light. Some people want to be Greek so they can "make connections," but I've made enough connections working my little minimum wage job and being friendly with people in suits.
It's hard being a non-Greek in a Greek town, but I've learned that it makes you more of an individual. When you've got the freedom to do as you please, get a job, attend school full time, and not have to worry about chapter meetings, it's a great feeling. I applaud those who have jobs and work hard in school and can still be an active member in their frat or sorority; it's not an easy task and it is very demanding. But I know I won't do that, not because I can't, but because I enjoy my time and my freedom.