With "The Golden Girls" streaming online this year, I decided to take a look at it. No one in my family had ever watched it and my grandmother was not a big fan of the show for some reason. However, one of my friends brought it up and encouraged me to watch it. I started to fall in love with the show since the pilot and have been binge watching it ever since. As I watched the re-runs, I noticed that the main characters reminded me of my friends. This made me wonder which of my friends would play the roles if the series were to be picked up as a reboot.
My "Twin" as Dorothy Zbornak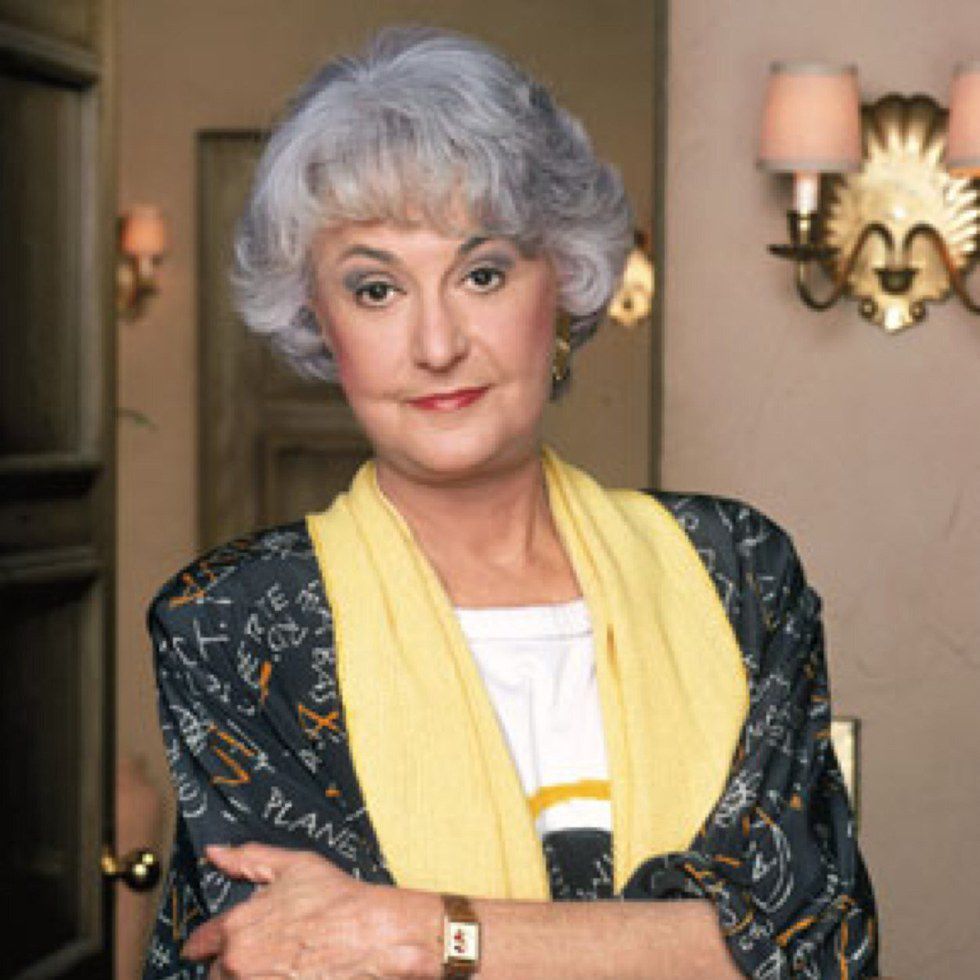 When I think about Dorothy, I think of my friend and twin from another mother, Elise. Like Dorothy, Elise is strong, sarcastic, and sometimes intimidating.
Every time someone from our group of friends does something weird or embarrassing, she face palms herself with shame.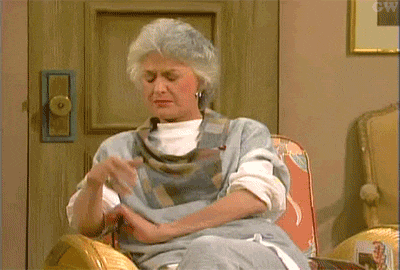 She even gives any outsiders a look any time they try to fit into our group.

Despite the intimidation and the hard outer shell she has towards strangers, she has a nice personality and is willing to back her friends in any situation just as long as it will not leave an embarrassing mark on her reputation.
My Boss as Sophia Petrillo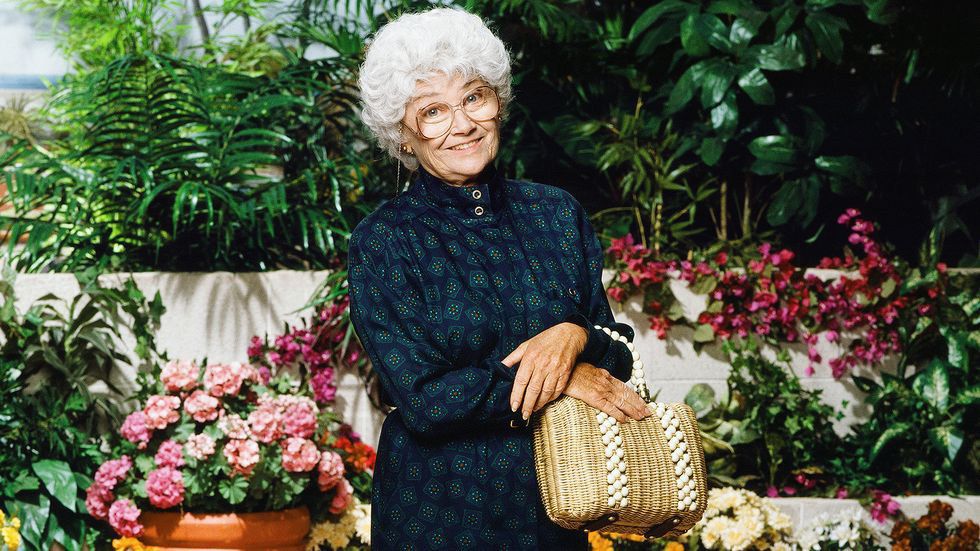 My boss is similar to Dorothy's mom, Sophia. Yes, my boss does act similar to Dorothy more than Sophia; yet, since she is a graduate student and older than me and my friends and co-workers, it makes sense to have my boss be the mother of the group. Also, there are times at work where people would "Mom" or "Momma Bear" due to her caring personality.
This so called caring personality can be seen whenever me and my friends get stuck in a situation. Boss is here to save the day - sort of.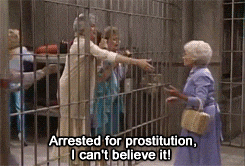 Every time she tries to find a way to be responsible, she ends up binge watching Hulu or Netflix to some of her favorite shows like "GCB", "Supergirl", and "Grey's Anatomy." She is my and other people's inspiration when we enter the work force.


She is also funny to hang out with. Whenever I stop by her house for a party or a video game night, she always has drinks like Barefoot Rose Wines or Mike's Hard Lemonade. Again, a true inspiration for future generations to come.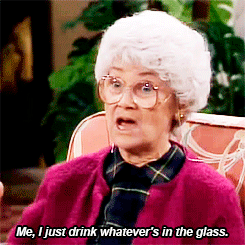 My Gay Best Friend as Blanche Devereaux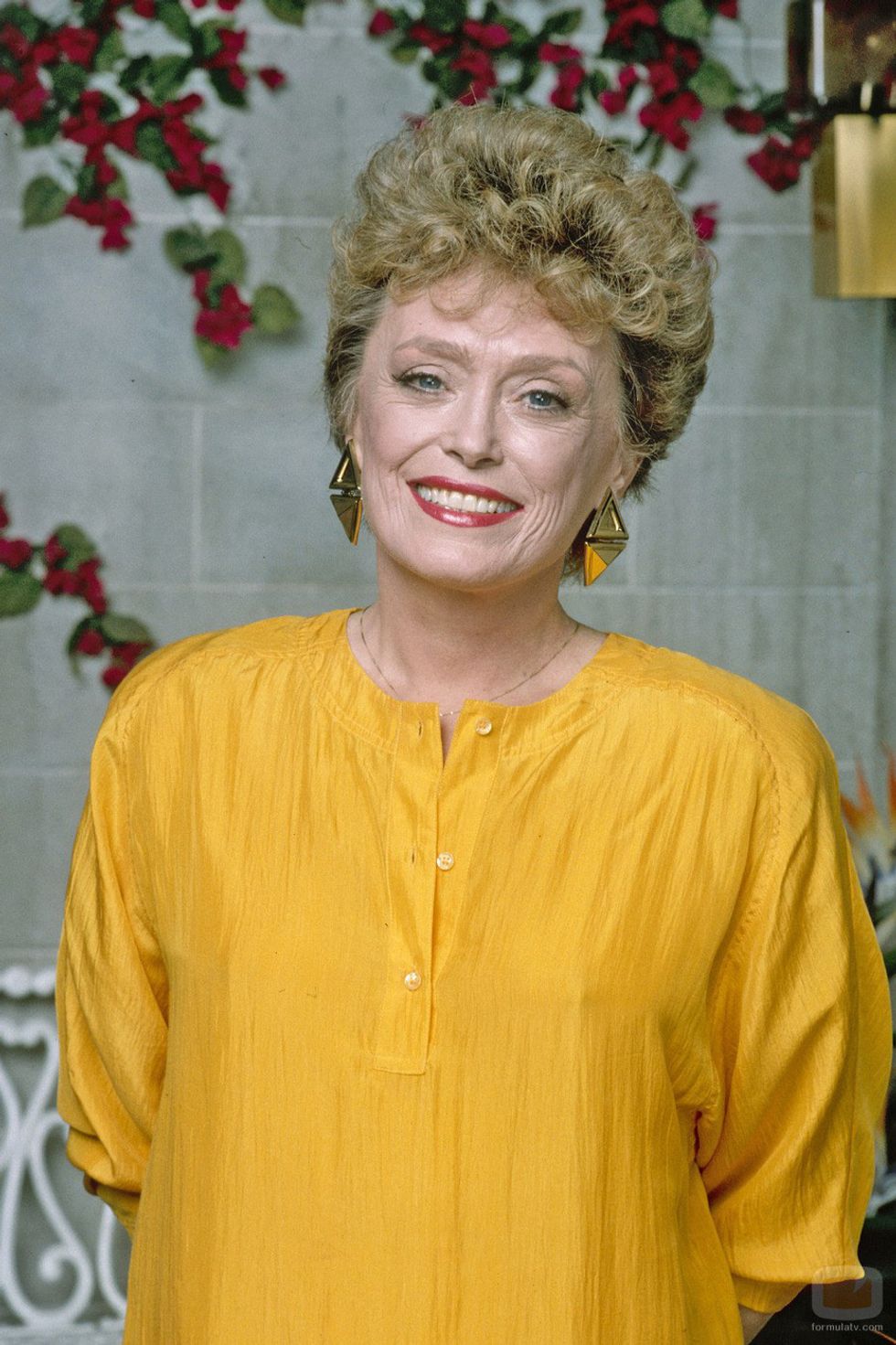 My gay best friend is the male version of Blanche. Everywhere we go, he has to strut his stuff like he is on the runway. He always checks himself in the mirror or in a random car window. Whatever gets the job done, I guess.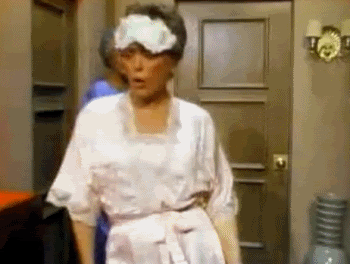 He is a hopeless romantic at times and can have the tendency to be up-and-down when it comes to finding love. At one point, he can feel that a guy he met the other day is the one for him and tells me the entire future plan with him and this guy. The rest of the time he tells me that he will never find love and will be an old maid with me till the end of time. He can be desperate like Blanche when finding someone before midnight on New Year's Eve or find someone to spend the night after a party.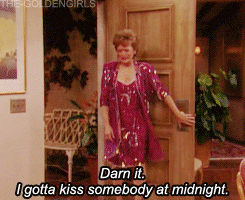 Yet, beneath all the desperation and constant need to find the love of his life, he does have the same love like me and my twin - men.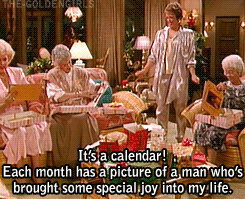 Despite being over dramatic at times and being a hopeless romantic, my friend is caring and funny in his own, fabulous way.
Me as Rose Nylund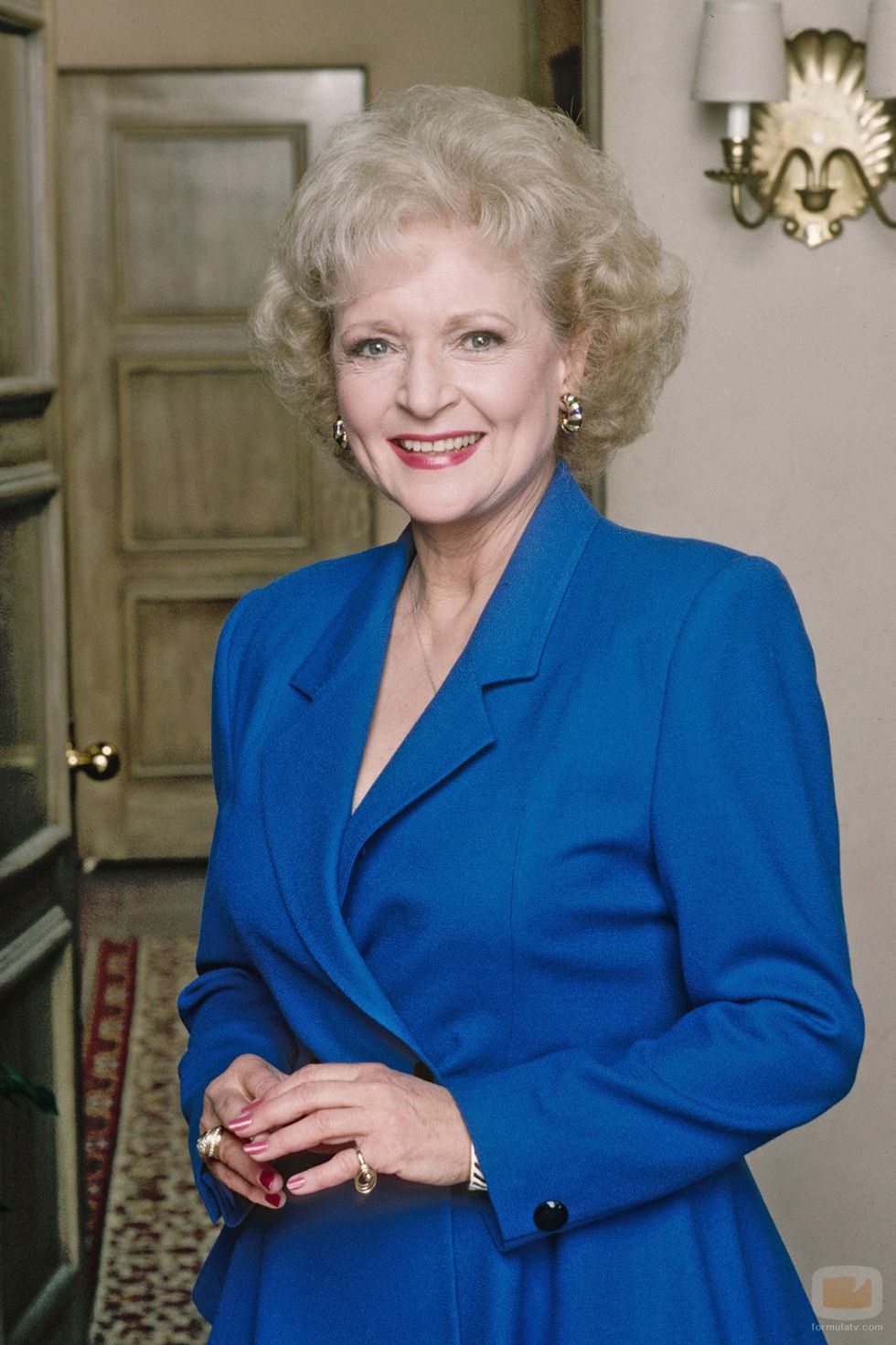 I know that having me playing one of the characters can be egotistical; however, I feel that my ignorant behavior with a dry sense of humor can be a great way to fill some parts of Betty White's shoes.
I mostly say things in a honest, yet innocent way.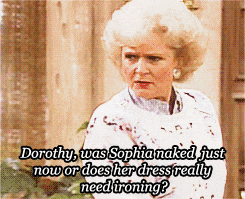 Also, when people tell me things, I can sometimes jump the gun and answer the problem or reveal the shocking twist without more information.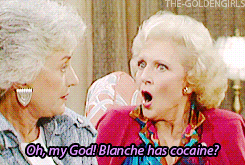 Even though I can be ignorant and not be the brightest star in the sky, I can bring out a wacky side of me with the help of my friends and alcohol.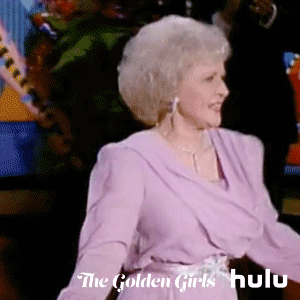 Will my twin, my boss, and my gay best friend be suitable enough to play the iconic roles? We all act like the original Golden Girls. They were sarcastic, witty, and feisty women who joke at each other during the happy times and helped one another during times of need. Hopefully, me and my friends will stay together until we are in our seventies with dyed hair so we can have the same type of friendship as Rose, Dorothy, Sophia, and Blanche.