Welcome back
Sign in to comment to your favorite stories, participate in your community and interact with your friends
LOG IN WITH FACEBOOK
Subscribe to our
Newsletter
Featured
Here's some things you could do.
635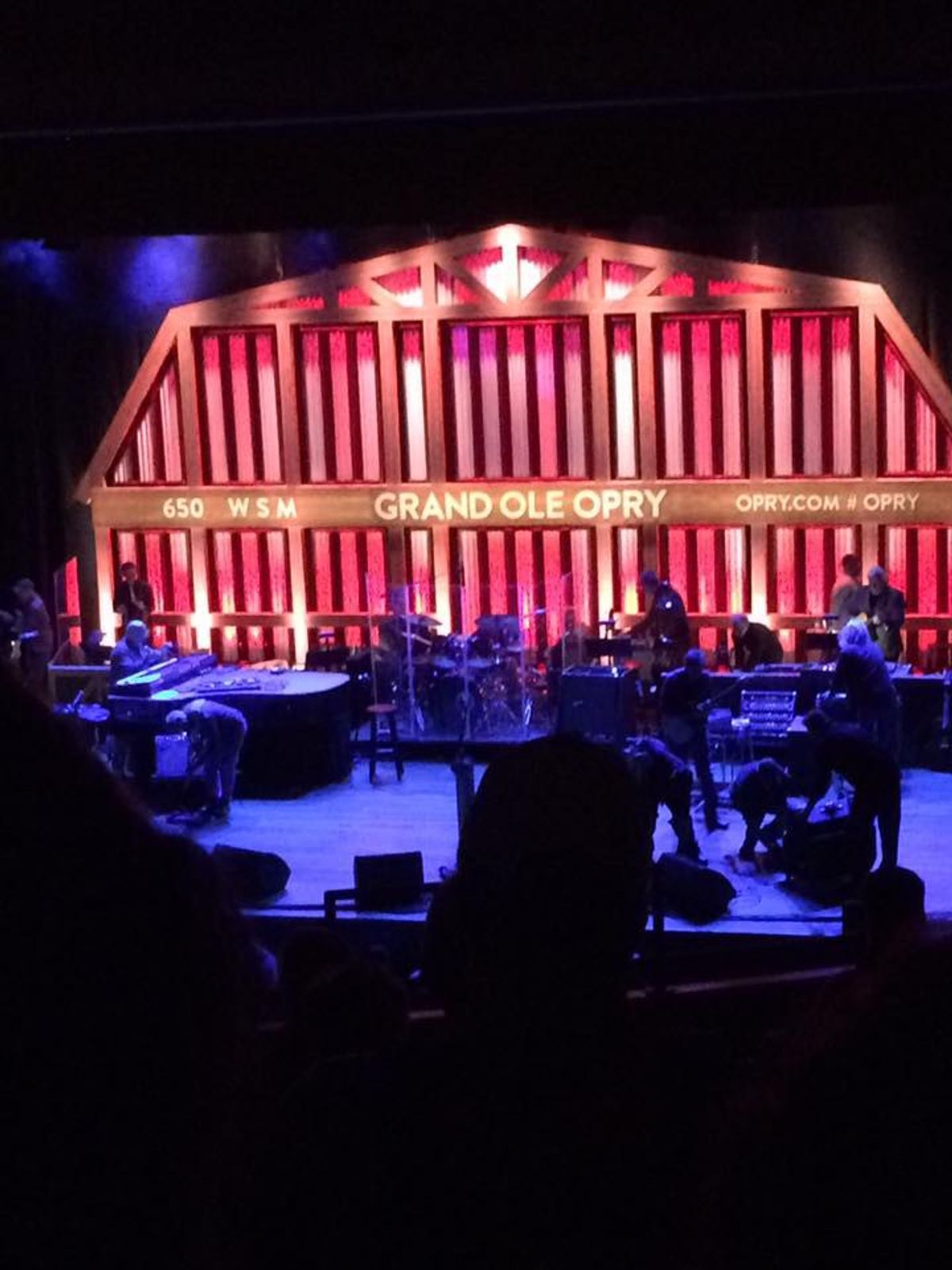 Kaitlyn Wells
I have had the opportunity to visit so many places in my lifetime, and recently one of those places was Nashville, Tennessee. There is so much to do and see in Nashville but here are some of my favorites that I would highly recommend.
1. The Country Music Hall of Fame

Of course, when in Nashville, you should visit the Country Music Hall of Fame. So many great musicians, past and present, are recognized. The group I went with was also lucky enough to have a Q&A-type session with a current songwriter. It was great! If you are a country music fan then this is definitely one stop that I would recommend-- you may get the chance to learn more about your favorite artist!
2. Ryman Auditorium
The former home of the Grand Ole Opry, Ryman Auditorium is where the Grand Ole Opry is housed during the months in which the Grand Ole Opry House is under construction. Being in the historic building was just as exciting as the Opry House would be, and being able to experience the Grand Ole Opry was a treat as well.
3. The Schermerhorn Symphony Center
During the week long stay in Nashville, my group had the opportunity to see the Nashville Symphony at the Schermerhorn Symphony Center. The building was beautiful and the ensemble put on a fantastic show. This is one place, as a music lover, that I would love to go to again!
4. Broadway Street
Broadway street in Nashville is full of bars, souvenir stores, and cute little shops. There are also some great, small restaurants to wander into. Jack's Barbecue was delicious and not terribly expensive for a great lunch, and the Candy Kitchen is a fantastic place to stop for dessert after!
5. The Gulch
Most of my time in Nashville was spent in the Gulch area as this is where my hotel was. This part of the city is beautiful and fun to walk around. It includes many different restaurants and shopping spots as well!
While I did not get the chance to see as much in Nashville as I wish I could have, I truly did have a great time. There is obviously so much more to see, but here are some things that I would recommend if you are planning a trip in the near future! I surely can't wait to go back one day.
Keep Reading...
Show less
Featured
"I am dead inside."
1979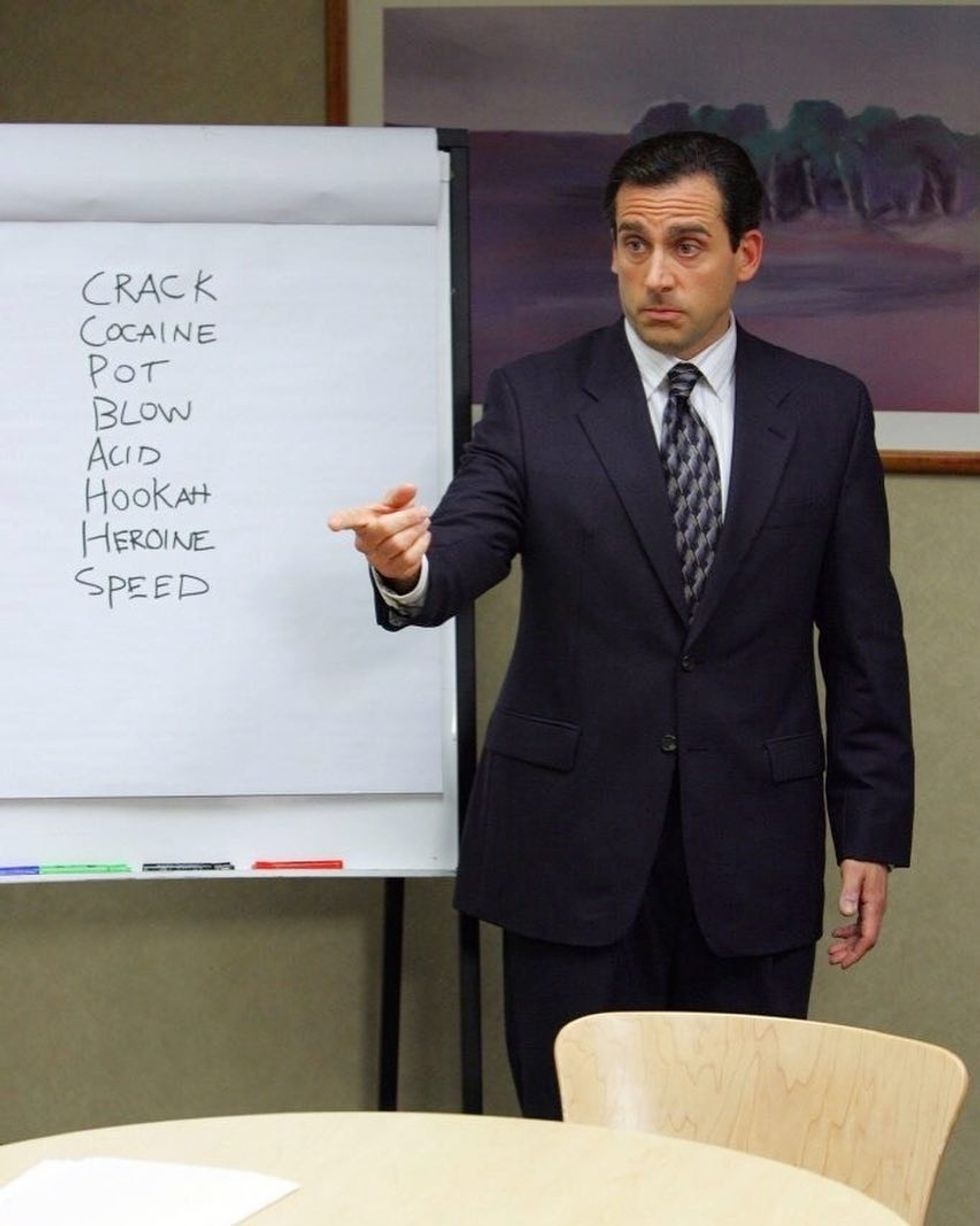 "The Office" is basically the best American TV show created in the past 15 years (you can fight me on this). And through all its hilarity and cringe-worthy "that would never happen in real life" moments, the show really does have a lot of relatable themes, as can be seen by the little compilation I put together of Michael Scott and Stanley Hudson.
Monday:

Mondays are the worst. They are the equivalent of Toby Flenderson. In a little spin-off of a Michael Scott quote: If I had a gun with two bullets and I was in a room with Hitler, Bin Laden, and Mondays, I would shoot Monday twice.
Tuesday:

Tuesday? Don't you mean Snoozeday? Come on, it's too early in the week to get any work done. We're still trying to cope with the fact that yesterday was Monday.
Wednesday:

Wednesday is hump day. Hump day means it's halfway through the week and two days from Friday. The weekend is great if you have an office job because you have no work for two days straight! If you can make it through Wednesday, you can make it through anything. Just take on Michael Scott's optimistic attitude about life even when times are rough and you'll be fine.
Thursday:

Once Wednesday is over, you come to the realization that you have to survive one more day. And if you're like Stanley Hudson, you're typically a pessimist. So that last full day before Friday might just feel terrible to you.
FRIDAY!!!

This is the day you've been looking forward to all week. You never thought you'd make it, but here you are, Friday at 5 pm! It's like that season in the show when Andy was the manager and played "Closing Time" at the end of each day. Friday is literally "Closing Time!" Stanley knows what's up. So congrats, you made it through the work week--now go enjoy your weekend.
Keep Reading...
Show less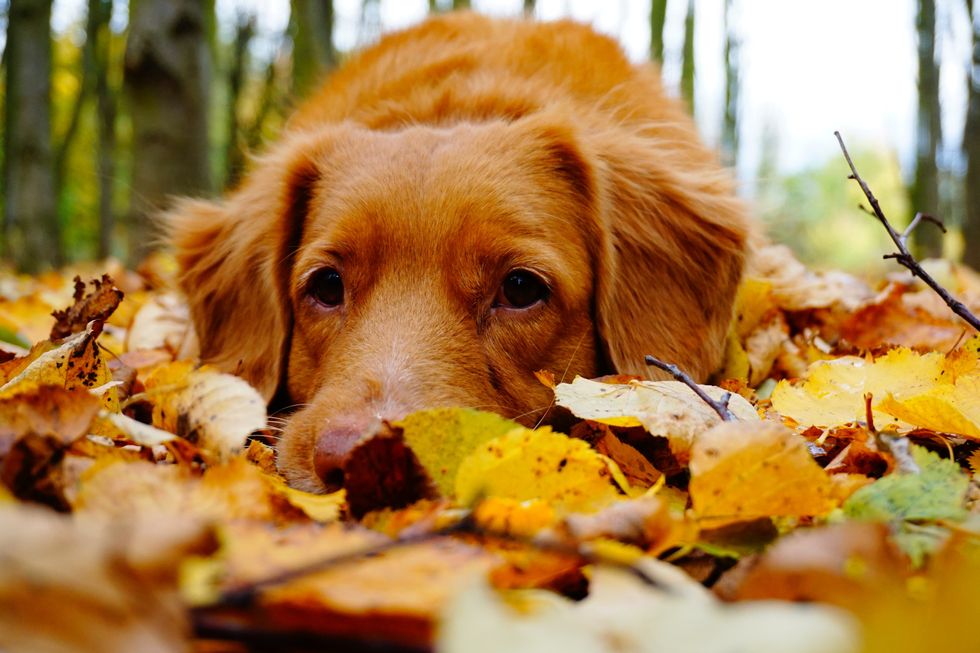 I have never liked the month of October. I like the fall weather and the beginning of wearing sweaters in the crisp fall air, but I never associated this with the month of October.
October as a month for me just has no substance.
Halloween is not my favorite holiday. It never was, and it never will be. Yes, dressing up into costumes of your favorite television personas or movie characters can be okay, but I do not understand why this makes people go bananas for this holiday. The only good thing about Halloween is the "Halloween Town" movies that played on Disney Channel. I loved those movies.
October is associated with getting scared in mazes and haunted houses before Halloween. Maybe it's because when I was little, I went on too many haunted rides with my friends who loved them or because I am traumatized by the thought of scary haunted houses, but I never have liked the appeal of being scared either. Why do people voluntarily want to be scared by others in corn mazes, houses, or jails? I just never understood the love for that state of mind. Forget about scary movies, I avoid them at all costs. The Sunday scaries scare me enough.
Pumpkin spice anything is also disgusting. Pumpkin carving is fun as well as apple picking, but I associate these activities with the season of fall. The smell of pumpkin candles or the pumpkin spice latte at Starbucks just makes me upset. I never understood the love for pumpkin flavoring. Maybe, I just don't understand it, but gingerbread cookie flavors taste amazing and the smell of Christmas trees beats the smell of pumpkin in every way.
Sorry, October. I know so many people who consider you the best month of the year, but personally, I disagree. November and December are way better months overall than you. You are overrated.
Keep Reading...
Show less
Featured
"Big boobs are like puppies: they're fun to look at and play with, but once they're yours, you realize they're a lot of responsibility." - Katie Frankhart, Her Campus
8978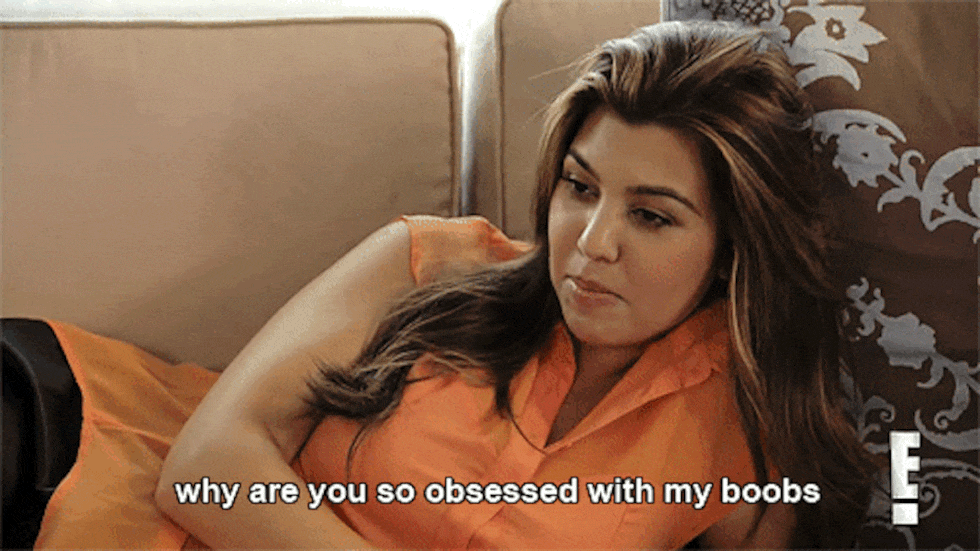 giphy.com
This probably sounds like the most self-absorbed, egotistical, and frankly downright irritating white-girl problem... but there's more to this I promise.
Society is built on four essential and dominating pillars: Husky puppies, Game of Thrones, Dunkin coffee, and most importantly, first impressions. Whether we like to admit it or not, the power of a first impression is incalculable and because we give them so much clout, they are harder to shake than STDs. Psychologists have said that people form opinions about others in less than 2 seconds of meeting them. What does this have to do with having above-average-sized shirt-sabouters? I'll get to that later... Having larger boobage sucks for a plethora of reasons.
Of course, a busty chest is, first and foremost, inconvenient... strapless bras, bathing-suits, sports bras? Well, just forget about those. And don't even get me started on going braless... Big boobs take up way too much space; they make exercise an act of engineering, rather than fitness; they, unfortunately, are a regular point of conversation; they make everything I wear look like a Playboy campaign, and the boob-sweat could fry a batch of McDonalds french fries. Not only are they an evil to our fragile spines, but they are a true villain to our bank accounts, and the investments made are comparable to our grandma's table-cloth wrapped in enough underwire to construct an electric fence. And as if these larger-than-life-shoulder-boulders weren't already a bother, to say the least, they end up being one of the most preeminent and recognizable definitions of my identity. And don't get me wrong, sometimes I like being known... But I would prefer to be known for something other than a simple act of engineering by God or for something that is not usually associated with porn, nipples, or lactation (ew).
I mean, don't misunderstand: I love my body. Yeah, the jiggles on my thighs could reach dangerous levels on the Richter scale and without 3 layers of sports bras, I can't exercise without giving the general public my own personal rendition of "Bounce It" by Juicy J. But as a whole, I think I give off the "probably-does-20-minutes-of-cardio-but-can-easily-eat-3-pieces-of-pizza" vibe... And I'm okay with that. But I wish that my chest wasn't so noticeable. And I'll take some responsibility - I don't hide these sweater-stretchers at all. But frankly, I just don't think that I can win. I try to dress like everyone else... you know, I'm just a college gal trying to be trendy, but when I follow trends, I either wear my size and look like a bimbo or wear a bigger size and look like a frumpy imbecile. I would just like to be allowed to wear a tank top in August and not be criticized for looking like a naughty nympho from a video-game. It ends up being the only thing that people remember about me. I want my first impression to be remembered by the content of my character, not the conspicuity of my cleavage.
So, if studies show that people confirm their opinions on others in less than two seconds, how do I overcome my image as a cheesy sex-motifl? Obviously, I can't cut off these tater tots... If I can only afford one supportive bra, then I certainly can't afford plastic surgery. And why should I? I like them, I just don't like their stigma. Sure, I could exclusively wear oversized t-shirts, turtlenecks, or parkas... But why should these dinosaur eggs be hidden away? I don't want to conceal one of the things that sets me apart, I just don't want it to be the only thing that sets me apart. So what is a bosomy girl to do to conquer the demon of her melons' reputation? Will anyone ever see past the first impression left by my organically-exaggerated sternum? I mean, it's just a physical characteristic, built by genetics, chance, and probably excessive cheesecake or hot wings that I didn't need to eat.
If you have been defined by any physical trait, then you know how I feel. Perhaps, you're the girl with the big nose, or the guy with a lot of freckles. It is a compliment, sure, but it's hard not to worry that no one will see more than just those things. Upon realizing how much I was judged, I recognized how much I judge. I notice the clashing patterns on people's pants, the wrinkles by their eyes, the frizziness of their hair before ever listening to the substance coming out of their mouths.
So, maybe we could all make an effort to stop making quick judgements based on others' appearances. No one should be defined by their complexion, tone of voice, hair texture, skin pigment, clothing brands, freakin' winged-ness of their eyeliner, or any other negligible trait... like their damn bra size. Let's define each other by our fascinations, relationships, senses of humor, or even our freakin' favorite foods. No one is one thing; we are all amalgamations of several vital virtues - we're just savory cakes, embellished with sprinkles and frosting, but containing a plethora of different ingredients that give them their true flavors... I mean, doesn't all frosting taste the same anyway? (Leave it to me to use a food metaphor)
But the point is that even though I don't mind, and sometimes I even like, being known for these upper body passionfruits, I hope that people recognize that there might be a little bit more to me than the naturally-superfluous nature of my chest - the same way that there is more to that girl with the rolling backpack or the boy with the slim-rimmed glasses. So, give people chances; introduce yourself; get to know people past the first impression... you'll be surprised what you'll find out that you might have overlooked.
And maybe you think that this commentary is annoying, hypocritical, or just another typical white girl complaining about first-world, immaterial obstacles.. and I really can't argue with you there. But I hope you can still appreciate that the plight of being more than a D-Cup transcends breasts, fashion trends, or other superficial bull sh*t; we shouldn't judge others based on their appearances, but on their integrity and their spirit.... because even though creepy and lascivious douchebags may think differently, the content of my character comes out in what i say, not in what bra size I wear.
Keep Reading...
Show less
Featured
Fight back with dialogue and education.
7594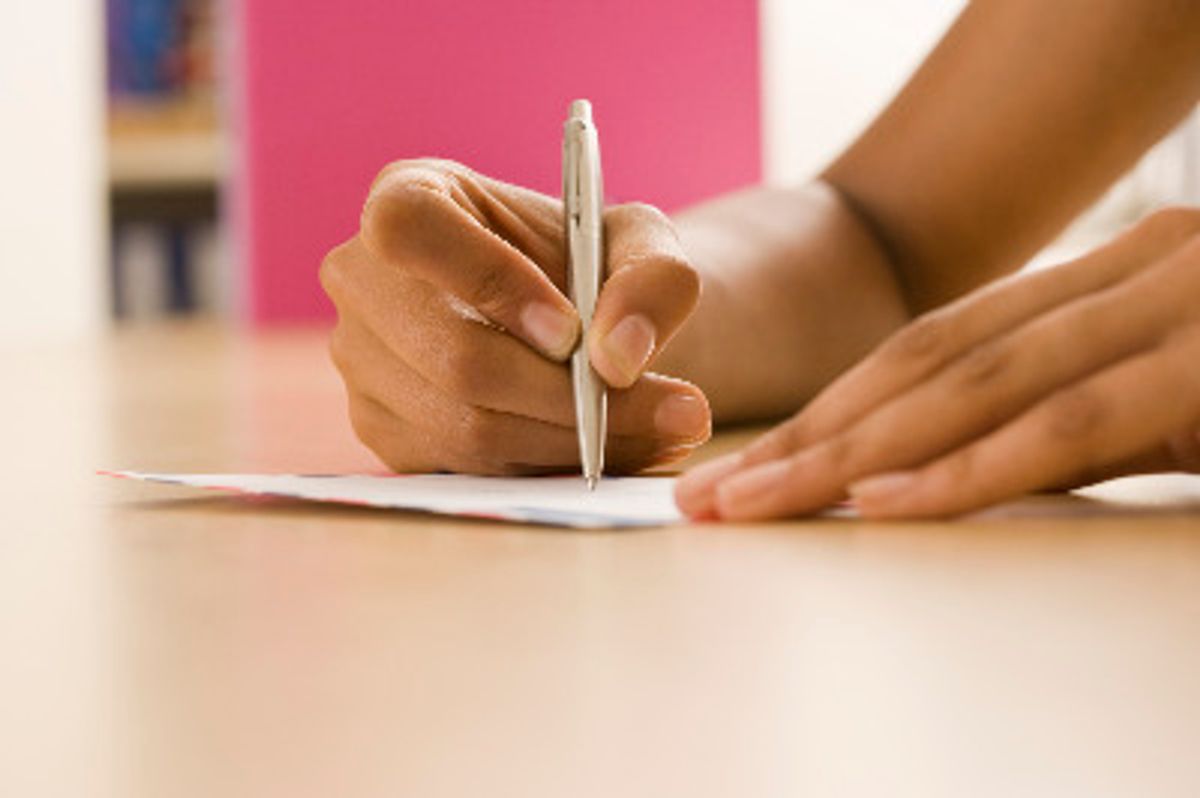 I am writing to you as a 25-year-old adult with some words of wisdom. I myself am a Muslim American. I was raised in America by my Muslim parents, with my mother being a white-Texan Muslim-convert woman, and my father a Pakistani-native man.
As Muslims, we are a group of misunderstood people with a bad reputation from the media, mainly the Western media. Muslims are all over the world and we continue to grow, despite the negativity that is being spread about us.
I am sure you have heard the story of the 14-year-old boy, Ahmed Mohamed, who got into trouble for building a clock and brought it to school. He was falsely accused of making a bomb, when in truth, he was an innocent amateur genius, who wanted to impress his teachers. Has anything like this in the slightest ever happen to you…? I hope it has not. I pray, in fact, that nothing like this happens to you, ever. However, many want us to be locked away. I am not just talking about Muslim adults. I am talking about the children and teenagers. There are people out there who do not want us going to school with their kids, fearing that you will use the education that you have learned to build bombs and convert their children.
When I was 15, I (along with a handful of East Asian-descent boys and girls and Latino boys) was falsely accused for burning down the auto-mechanic trade school at my high school. The security office was full of brown students. The security officers even assumed the Indian boys were Muslim. As I sat in that dark office with my fellow innocent peers, I said to the two shaking and crying hijabi girls: "There is no way you two would be capable of doing something this crazy." I also said "Wow, they can't lock all of us brown people in here." They would have needed the football field to hold us all for questioning, considering I went to a crazy diverse school. Turned out the real culprit was a white teenager with a history of pyromania.
My younger Muslim brothers and sisters, I have faced discrimination at an early age of my youth and I want to believe that things have become better for you since I was your age. When 9/11 happened, I was only a couple weeks into 6th grade, middle school, the time where first crushes happen and cliques begin to form but to be abandoned by high school. Middle school is already scary and I started it with 9/11. At that time, I was 12-years-old when my father told me that I had to wear the hijab. I did not understand his logic at the time. I felt like my father was throwing me in the deep end with the sharks. He was. But for good reason! He believed that a good kid like me, wearing the hijab, would be proof enough for the kids and teachers at school to see that a nice girl is nothing like those people they were seeing on the news. He was normalizing the sight of a Muslim being in America. My father had the right idea. The more we are seen the less fear and confusion people will have of us. Sounds like this would work, right? The plan worked for a short distance, at the time, because much of the nation did not want to learn about us. I saw this clearly when a group of boys found me after school, blamed me and my parents for 9/11, ripped off my hijab and continued to hurt me. Throughout middle school and into high school, I was made fun of for wearing the hijab, my religion, and my skin color.
After enduring years of bullying, I have grown into a strange mix of insecurity, pride, anger, and wisdom. So I am here to tell the younger Muslim generation the things I wish someone my current age told me when I was your age. I did some of the dirty work for you after all these years without even knowing it. So, here we go.
You might be reduced down to a single nationality, because you are brown. Even though you may be from Pakistan, Bangladesh, Spain, Morocco, or Iran (etc.), you might get called Arab. In defense, simply say, "I am not Arab, I am (insert nationality). But there is nothing wrong with being Arab. Didn't you know they discovered the study of astronomy?" As much as a nerd you may sound, it's better to be known as a nerd rather than a terrorist. Remember kids, nerds make the big bucks.
If you are being called a terrorist, shut that down. But stay cool. Do not lose your cool, kids. I didn't stay cool once, and I got into trouble. Instead, reply with "I am the least likely to be a terrorist. I am in school, have friends who love me, and I am happy. Terrorists are bad people who are not educated, loved, nor happy. We have nothing to do with each other." This is actually the time to drop knowledge on how terrorism is not just affiliating itself with Islam, but how there is terrorism in other countries that are related to drug-crime, gay witch hunts, and sex trafficking, all of which you have nothing to do with. Drop that knowledge.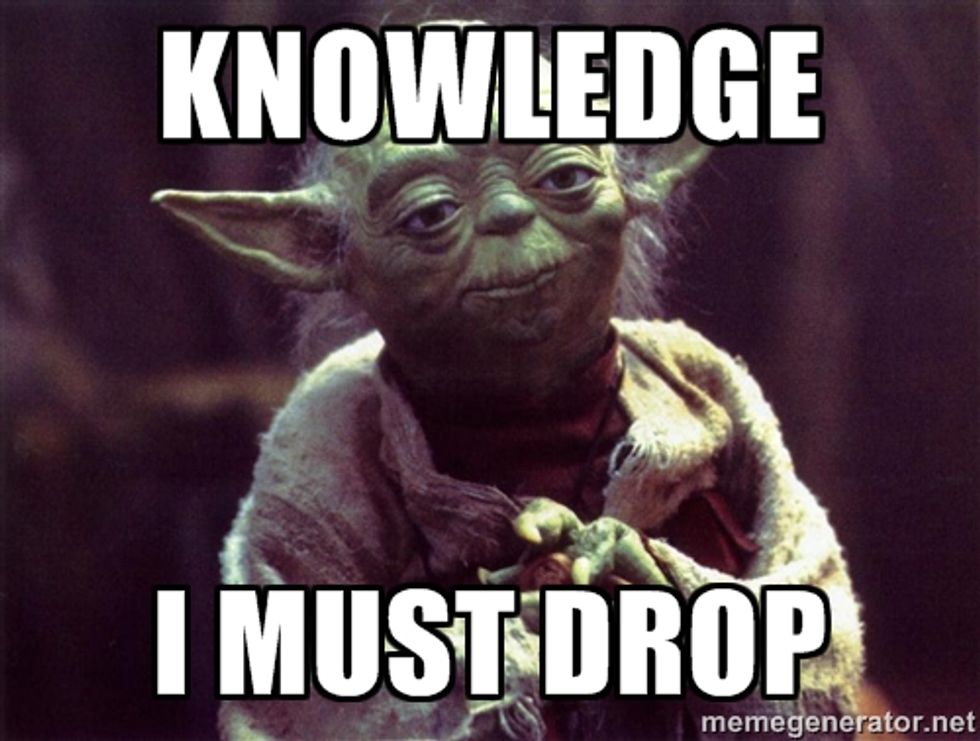 Don't ever keep the bullying a secret. Tell a teacher, a counselor, your parents, older sibling, or relative, that someone said or did that hurt you. In Ahmed's case, a teacher was the bully. If the bully is an adult, find another adult you trust. Chances are, the adult you trust will know what to do.
If a friend says they cannot be friends with you anymore because their parents said so, either continue to be friends with them to prove that there is nothing wrong, or leave them be. Say you hope that they can make their own decisions in the near future, and then make some new friend that accepts you and wants to learn about you.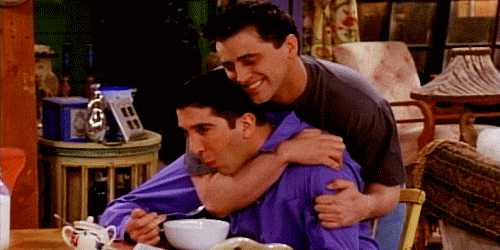 If you are being falsely accused for an unfortunate event that occurred at your school, be aware of who else is being accused. Most of the time, it truly is about race. If you are being lumped in with other students that happen to be Muslim as well, or are just brown, try to be brave and speak up about it. Do not let yourself become a victim to the blanket of racial discrimination.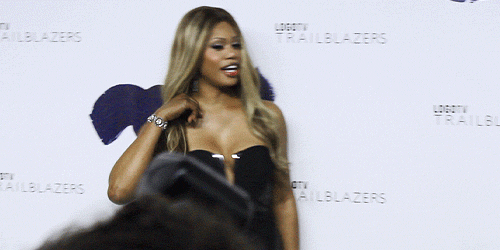 If you aren't already, it is safe and smart to learn to become politically defensive. As Muslims, we have to be. Whatever country you are in, learn your rights! We have to be able to protect ourselves with and from the legal system that can either be with or against us. In high school, I learned how to argue and debate properly because I knew my future would need protecting. For the middle school Muslim kids, learn your country's history. Be well versed in what your country has fought for and currently stands for. Your voice is a part of it. High school teens, build strong bonds with your friends who will come to your aid if you ever need it. Participate in Debate Club, so when you do come across someone who is attacking your home country or parents home country, and/or religion, you know how to remain dignified while taking them down with your intelligent and honest tactics. There is nothing more satisfying than remaining standing with knowing you taught your opponent and audience something new that they did not know about Islam, civil rights, and whatever nation you are in.
To my Muslim American kids, research what the organization CAIR has provided, if you are ever in trouble or just need to know what rights you have as an American.
Stay cool and smart, younger Muslims. This world is going to get better because kids like you are going the extra mile to prove that we are not what is being shown on the t.v.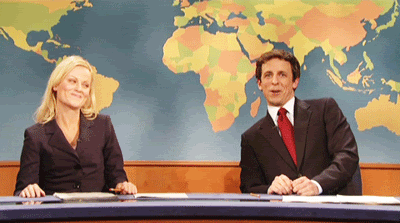 It all comes down to education. It really does. Nobel Peace Prize winner Malala Yousafazi said on Jon Stewart's The Daily Show, "If you hit a Talib with your shoe, then there would be no difference between you and the Talib. You must not treat others with cruelty and that much harshly, you must fight others but through peace and through dialogue and through education."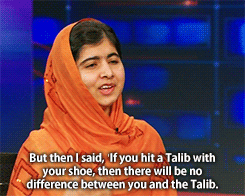 Do not fight back those bullies with fists, fight back with dialogue and knowledge that you learned yourself.
Keep Reading...
Show less
Subscribe to Our Newsletter