Not quite used to trekking across a snow-covered campus in a knee-length parka, I was often homesick my freshman year of college. Sure, I missed my bed, my dogs and my family, but what I often missed most was summer. Not just any summer, I hungered for a New Orleans summer. Summers in New Orleans are more than long sweltering sunny days and stormy afternoons. Summers at home smell like freshly fallen rain, roasting pavement, jasmine, and most importantly, fried seafood.
The days might be long, but the summer months are not long enough. When I flew home for summer vacation, I had only three months to fit in all of my favorite meals and to try all of the new restaurants on my radar. Here I am reminiscing about a few unforgettable meals I enjoyed this summer. For the sake of time, I'll narrow my long list of favorites to a few standouts.
Not your basic breakfast: yogurt and granola from French Truck Café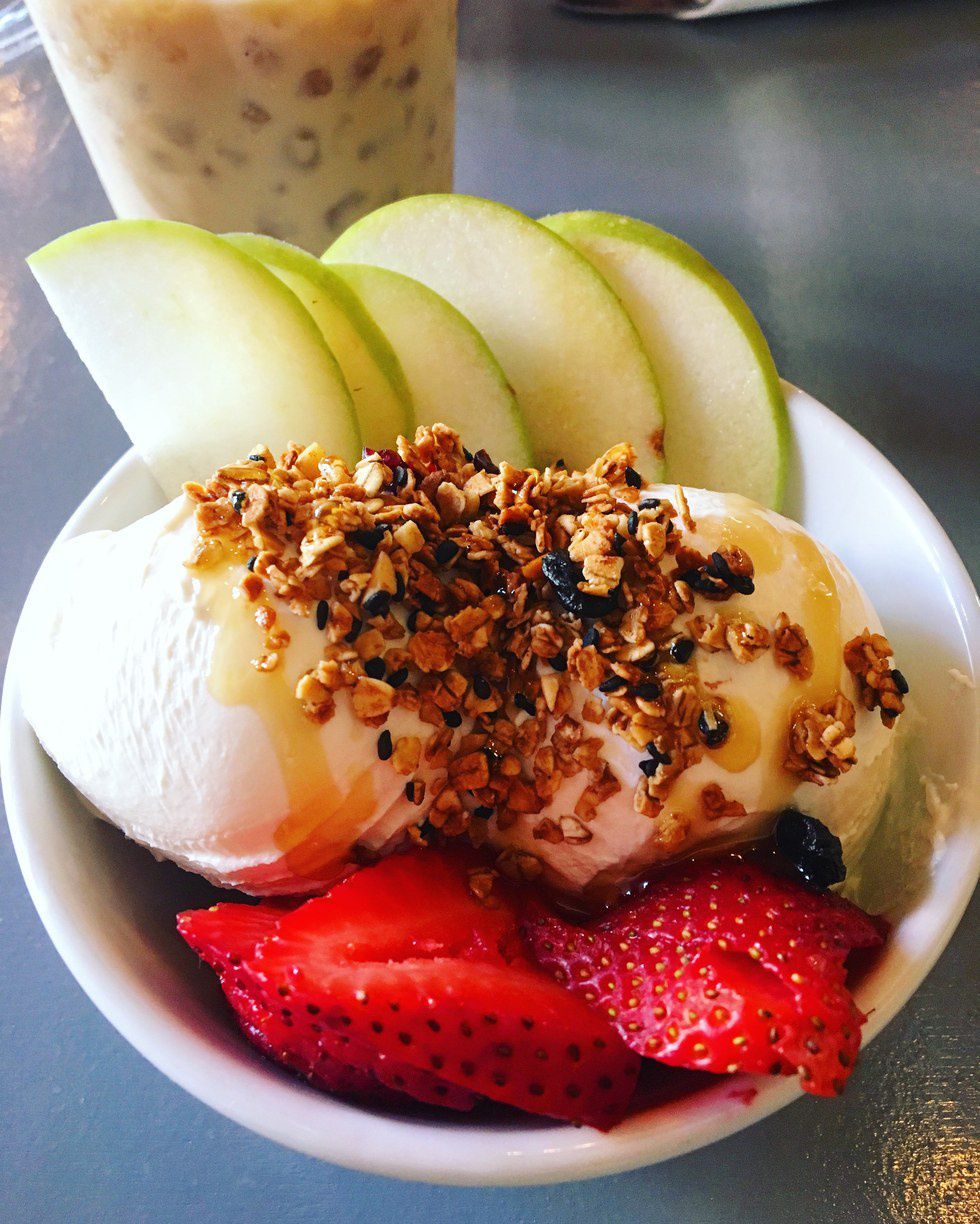 I'll begin with the most important meal of the day, breakfast. Probably my favorite find this summer was a new café that opened in my neighborhood. A bright Provencal-yellow building on the corner of Dryades and Cadiz, French Truck Café quickly became part of my morning routine. My go-to order was the yogurt and granola. Not your average yogurt, this yogurt was whipped to perfection, served like ice cream, and topped with fresh strawberries, green apple slices and toasted almond granola. Have it just once, and I swear you'll crave it every time you roll out of bed.
The much-needed lunch break: Arepas from La Cocinita food truck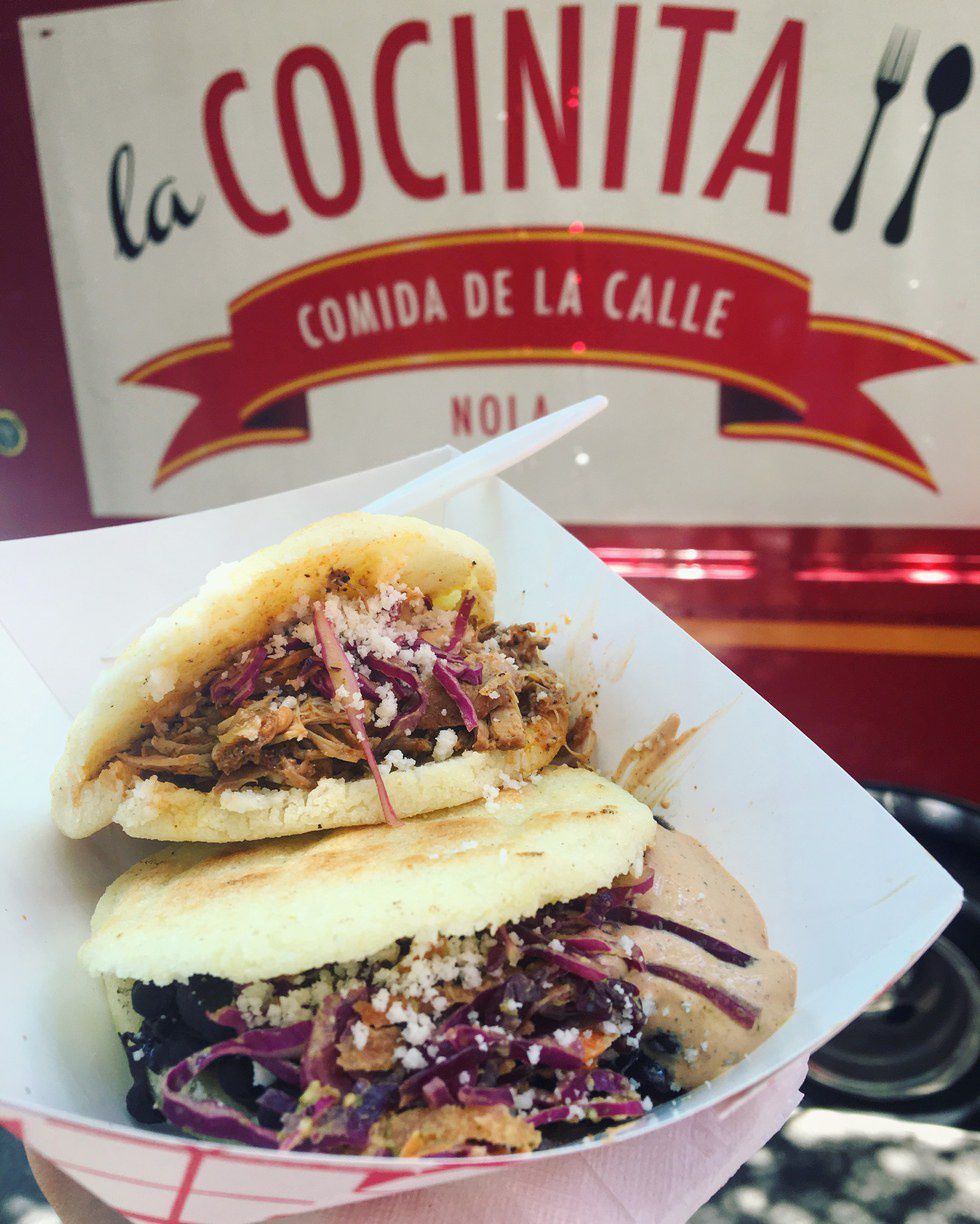 When lunchtime rolled around at work, a bag of chips from the vending machine was never enough. What I really needed was a godsend from the La Cocinita food truck across the street from the office. This little kitchen on wheels hands out gourmet modern Venezuelan-inspired Latin American street food, which includes my new favorite food – arepas. If you've never tried them, you must. Better than a basic burrito, yet a sandwich and taco hybrid, an arepa is a messy delicacy I wish my dining hall would start serving. So yeah, I never missed a lunch break. Standing outside in the heat waiting for this little kitchen to do its magic was worth it every time.
An afternoon snack: chips, guac… and popcorn? El Pavo Real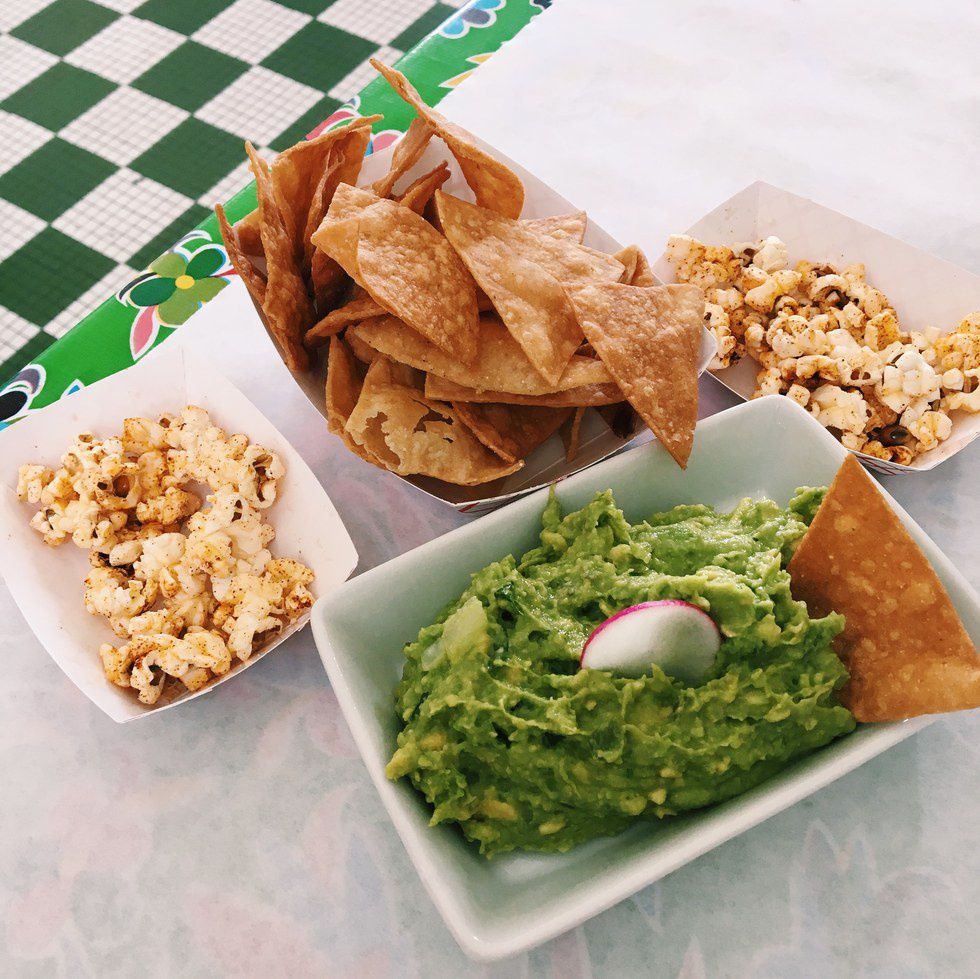 What's better than an afternoon snack? Not many things. This summer my mom and I spent many rainy afternoons in a newer neighborhood spot called El Pavo Real. Off the beaten path, this Mexican restaurant serves breakfast, lunch and dinner. I'm proud to say I've had all three. Their breakfast burrito, plantains in mole, and black bean soup are some of our favorites. Yet nothing beats the house-made guacamole, chips, and I bet you didn't see this coming – the popcorn. You wouldn't expect to find a little paper bowl of spiced popcorn at your table at a typical Mexican restaurant. But Pavo is not your typical Mexican restaurant, and this popcorn is not your typical microwave popcorn. It's served warm, buttery and seasoned perfectly in a mystery mix of spices I'm still trying to figure out.
A summer special: watermelon & crabmeat salad from High Hat Café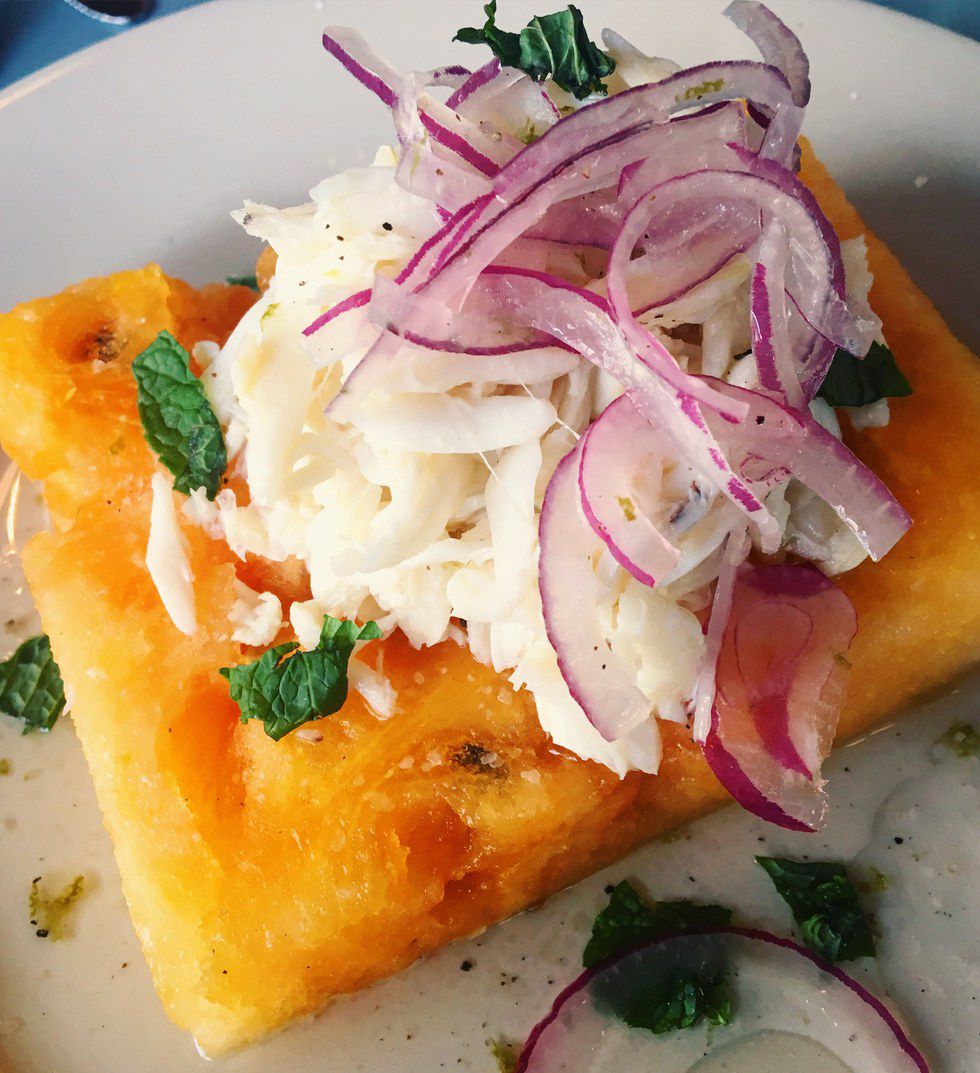 Bear with me. I know that after breakfast, lunch, and that not-so-little afternoon snack, one might feel full. But it's easy to make room for this seasonal special that you can't get anywhere else. The combination might shock you at first, but the crabmeat and watermelon salad from High Hat Café was the most refreshing meal I had this summer. Forget about that long line for a Hansen's snowball and take a stroll down Freret Street to the corner café. After having this salad, I learned two things: one, crabmeat and watermelon is an unexpected match made in heaven, and two, watermelon comes in colors other than red. And here's one last food for thought, stay for pie. There's always room for dessert.