On the 2nd of June, Hozier made his way into the Twin Cities and a sold-out crowd packed the State Theatre eager for the music-filled night ahead. From the moment the band took the stage with "Would That I" the crowd was instantly pulled in. Hozier's bellowing vocals paired with the incredible backing vocals and instrumentals really created something special that continued throughout the whole evening.
After playing a few more tracks Hozier took a moment to say, "You are a beautiful city Minneapolis. You are a fine sight to behold. It's very good to see you again."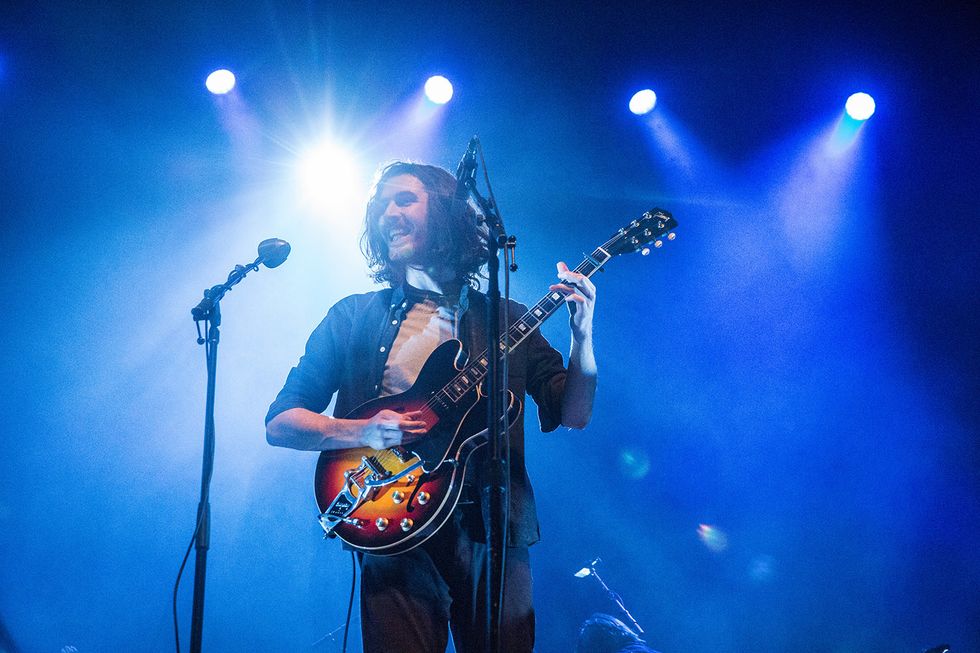 Corbyn Jenkins
"Someone New" followed which definitely had me, and just about everybody else in the crowd feeling the love. "Angel of Small Death and the Codeine Scene" came next which got fans clapping along and appeared to be a favorite of many in the crowd.
After playing "Nobody" and "Talk" from his recently released album, "Wasteland, Baby!" Hozier said, "If you happen to know this next one don't be afraid to let us hear you." The band then dove into "From Eden" and the crowd did just that. There wasn't a single person around me that wasn't singing along to the beautiful lyrics.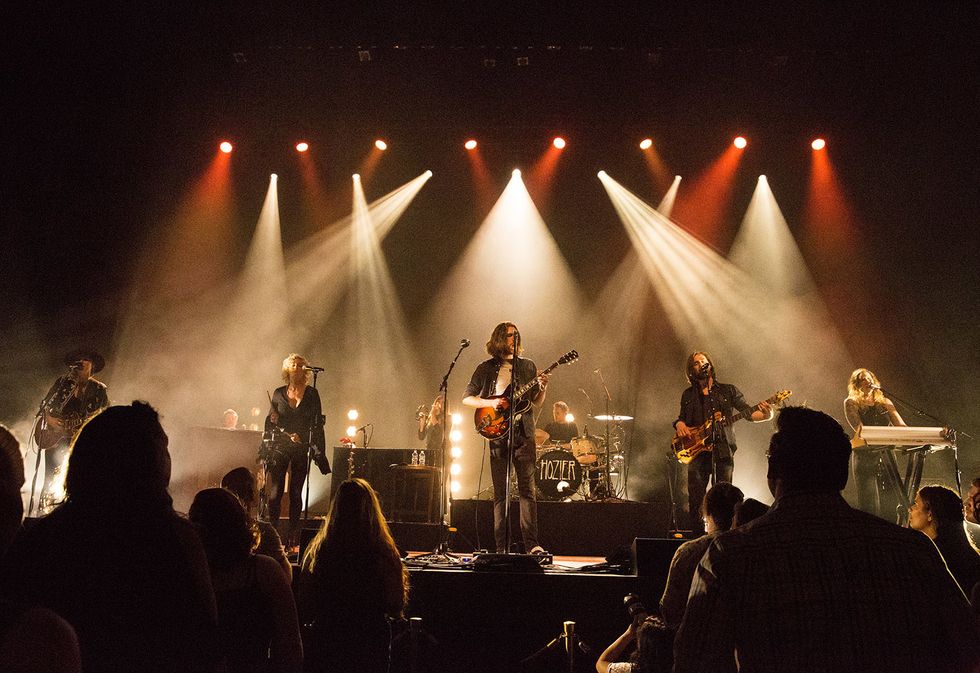 Corbyn Jenkins
"Shrike" was played a few songs later and wow Hozier sure brought the vocals with this track and a guitar riff from heaven. The song is completely mesmerizing and the lyrics are so perfectly heart-wrenching. It is full of so much emotion and it really is something special.
Another highlight of the night was when "Almost (Sweet Music)" was played. The catchy track had the crowd swaying and dancing with their hands in the air. "Moment's Silence (Common Tongue)" came a few songs later which is another bop and had fans clapping along to the beat.
Of course, a highlight of the night was when Hozier played his hit track, "Take Me to Church." The crowd sang along to every lyric and it was during this song that you could see just how much fun Hozier was having. It was beyond evident that he loves being up on stage and sharing his music with the world. His stage presence was amazing.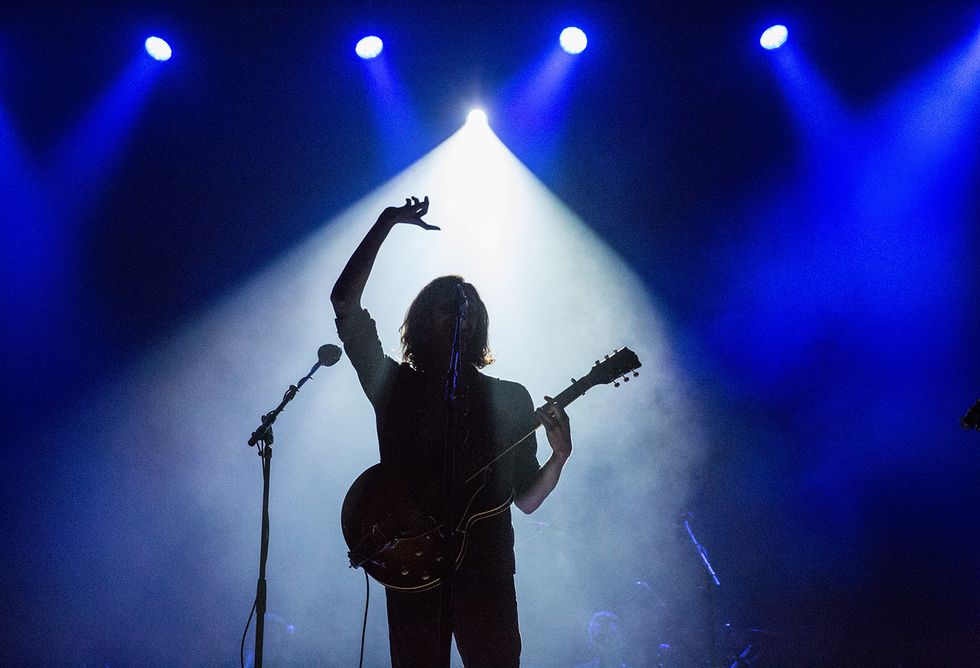 Corbyn Jenkins
After heading off stage for a few minutes, Hozier returned with the encore in which he played "Cherry Wine," "To Noise Making (Sing)" and "Work Song." Hearing "Cherry Wine" played live was an out of this world experience. If I could explain the feeling that the song gives me, I would. After playing "To Noise Making (Sing)" Hozier introduced his talented band and many others who are a part of his tour team.
"It has been an absolute joy to be back in Minneapolis. We have a lot of special memories in this city. Thank you" said Hozier before playing the opening notes to "Work Song," the final song of the night. He couldn't have chosen a better track to end the evening with as the song is truly captivating.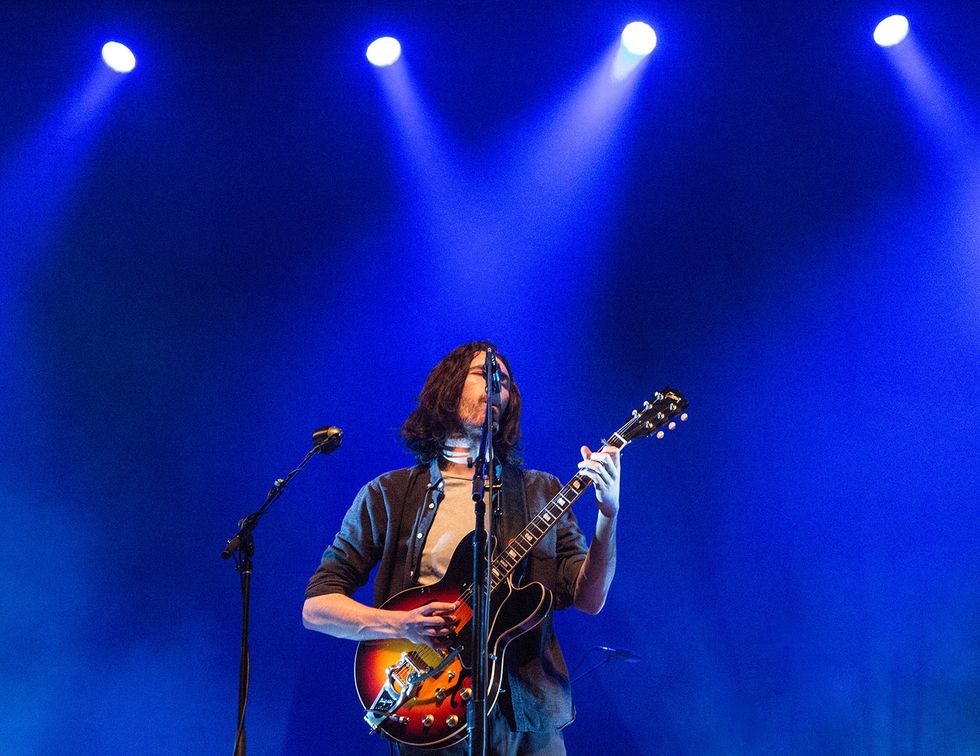 Corbyn Jenkins
Overall, Hozier gave the sold-out Minneapolis crowd an unforgettable night. Seeing Hozier live in concert was an experience that I definitely didn't realize I was missing from my life until last night. If you ever get a chance to see Hozier in concert don't miss your chance as it is something truly special.
You can check out Hozier tour dates here.

Setlist:
1. Would That I
2. Dinner & Diatribes
3. Nina Cried Power
4. Someone New
5. Angel of Small Death and the Codeine Scene
6. Nobody
7. Talk
8. From Eden
9. Wasteland, Baby!
10. Shrike
11. No Plan
12. To Be Alone
13. Almost (Sweet Music)
14. Jackie and Wilson
15. Moment's Silence (Common Tongue)
16. Movement
17. Take Me to Church
Encore:
18. Cherry Wine
19. To Noise Making (Sing)
20. Work Song