I talked about keeping a planner and the importance of one in my article about staying motivated, but I didn't go in depth on how to use one. Like I said in that article it is something you can invest money in or make yourself.
Obtain a Planner
My favorite place to buy a planner is http://plum-paper.myshopify.com/. Their base price for a student planner is $16.00 for a six month planner with no add-ons. The planner does automatically come with the option to put your name and the option of your monogram or picture. Plum Paper also give you 96 different cover options.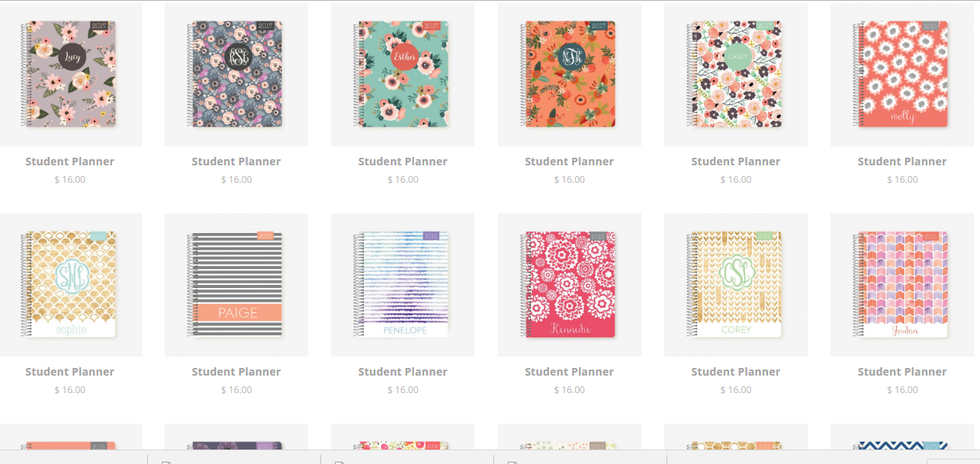 They add your name for free and give you the option of adding your monogram or a picture for free. You can have up to 18 months in your planner, but I stick to six because for $4.00 they can add your classes in your planner for up to 8 classes and I don't' know my next semester's classes a month before they start.
They also have section add-ons for $4.50 a piece like planning for your home, wedding, sales, a blog, class, fitness, meal, and your baby, dispersed pages to add in like notes, to-do lists, bill trackers, cleaning lists, and checklists – they have different prices depending on how many pages you want in each section. Their shipping cost is currently $8.75 - $15.00.
I'm about to order my new planner for the Spring 2017 semester when I get my classes scheduled for sure. It will be a total of $32 for the planner and shipping. I get my classes added in and 2 note pages for each month. Though that planner isn't too expensive, it can be to some. You can also make a planner by designing and printing out your own pages and putting them into a three-ring binder.
Color Coding
My favorite way to properly organize my life is by color coding things in the pens or markers I use to write them with. To do this I bought a pack of Paper Mate InkJoy Retractable Medium-Point Colored Ink Pens. In the pack I bought you get a purple, pink, brown, black, orange, dark green, light green, dark blue, and light blue pen. I then appointed one color to every class I have. Pink for Introduction to Sociology, purple for American National Government, light blue for News Writing and News Practicum (they are two different classes but they go hand in hand), brown for Introduction to Astronomy, orange for Yearbook Practicum, and light green for seminar. I also use red for planning my Odyssey articles. I wrote down this color code to remind me for the first couple of weeks, but after that I remembered it. Each time I have an assignment, test, or something to go to I just write down what is actually going on instead of taking up tons of space writing down each class. I just use black for things like doctor's appointments or special events.
Sticky Notes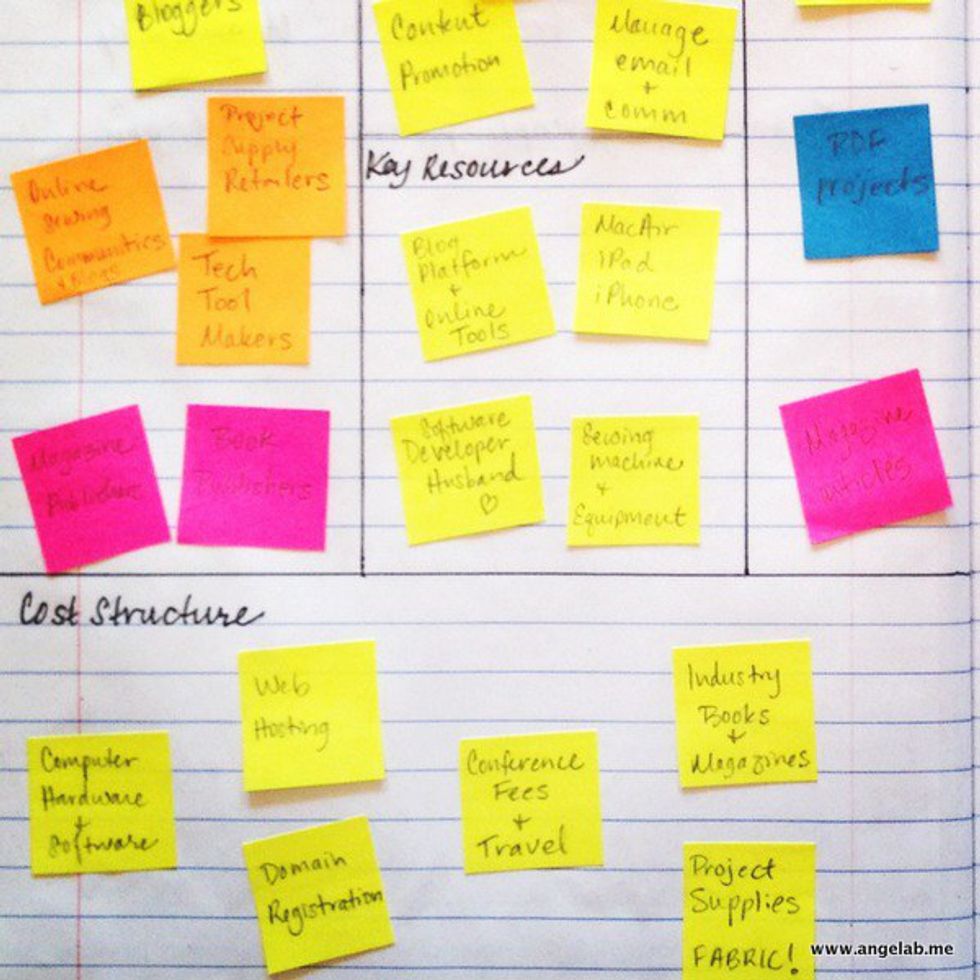 I'm don't have very much desk space in my dorm. I have a vanity mirror and other things like that on top of my desk, I do most of my homework and other things on my bed so I'm not the type of person to put sticky notes on my desk, and I don't like the way they look on my walls at all. Instead of doing the normal thing I write on a sticky note, put it on one of those lovely note pages I have in my planner, and when I'm done with it I can just take it out and my note page in blank once again. You can also do this sort of thing with big desk calendars. Buy sticky notes that are about the same size as the squares on your calendar and write on them instead of your actual calendar.
Decoration?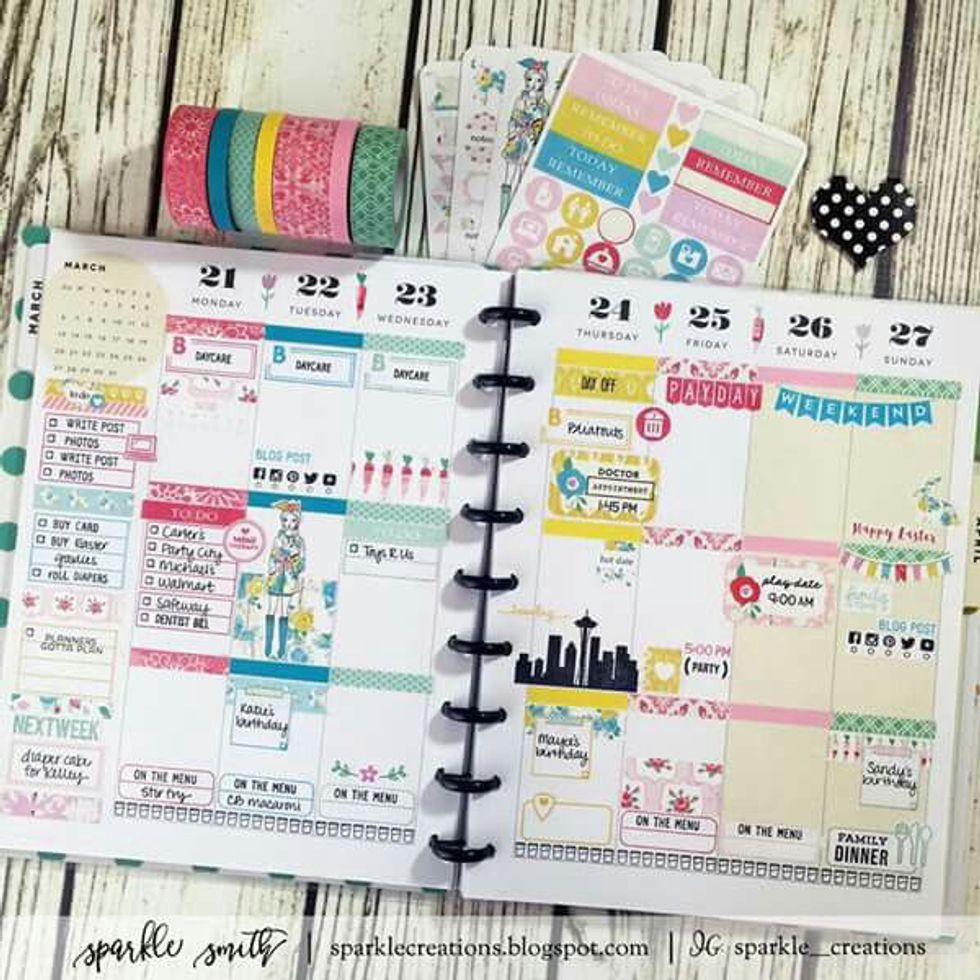 I don't really decorate my pages in my planner. I wish I did or had time to do so, because I've seen some that are really nicely done, but I just don't have enough time to do so. I've seen people use decorative stickers, washi tape, and doodles to do so, but it's just not my thing. I stick to just a decorative outside and then just use the inside it for its main purpose – keeping myself on track.