Ladies, it's almost that time of the year again. February 14th is the most dreaded day of the year for countless singles across the globe. For many of us, Valentine's Day is predominantly dedicated to sappy movie marathons, excessive drinking, and eating copious amounts of chocolate. It's a day that sucks for a lot of people. We all know that person that was dumped on this day. However, there is absolutely no reason why you should ever dread this day of love, especially when there's Galentine's Day. Yes, you read that right. Galentine's Day.
You may be asking yourself: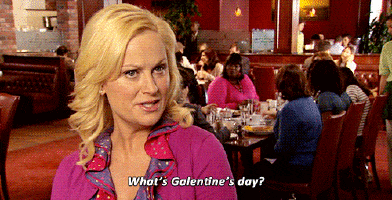 For those of you unfamiliar with the show "Parks and Recreation," a government employee named Leslie Knope (played brilliantly by Amy Poehler) creates an entirely new event to replace the melancholy customs associated with Valentine's Day. It is a day solely dedicated to ladies celebrating ladies. I'm talking compliments, gifts, the whole nine yards. Uteruses before duderuses, am I right? For those of you who are lucky enough to be in relationships on Valentine's Day-- do not fear! You can celebrate it too, because it takes place on February 13th. Bam!
Here is a step-by-step guide to ensure that you and your friends have the best Galentine's Day ever.
1. Classy invitations.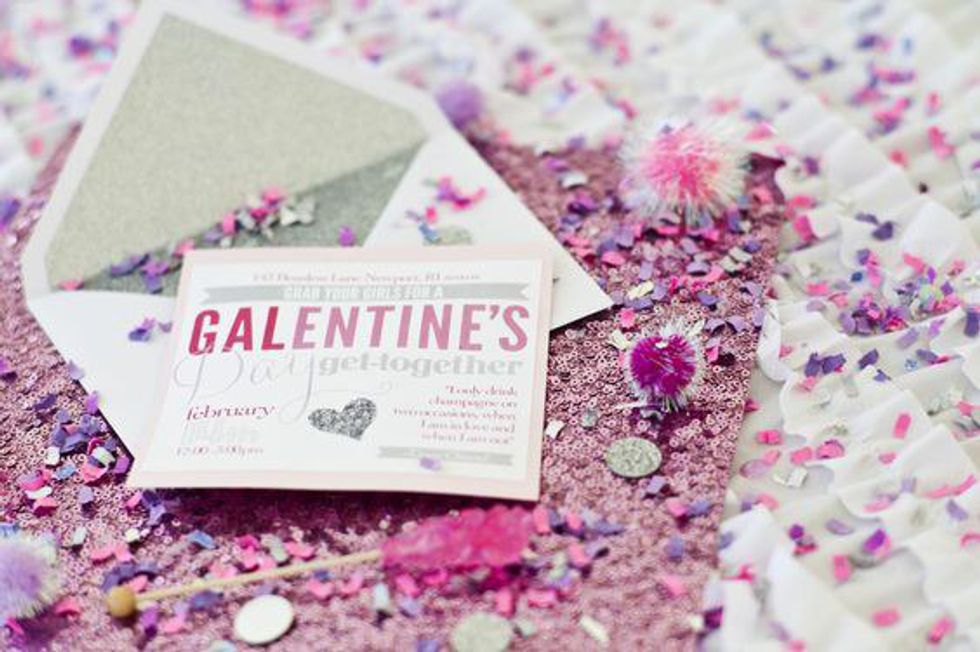 There's no better way to set the mood for Galentine's Day than with some kick-ass invitations. Include tons of pink, glitter, hearts, and all things that you would normally associate with a standard valentine. Except this is way better.
2. Morning mimosas.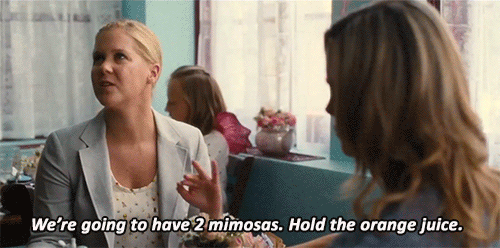 Start your day off right with the perfect breakfast drink. It's classy, delicious, and you can even drink it in a fancy glass to make yourself feel extra special. If you're feeling especially hyped about the day ahead, ditch the orange juice and go straight for the champagne. There are no rules on Galentine's Day.
3. Breakfast of Champions.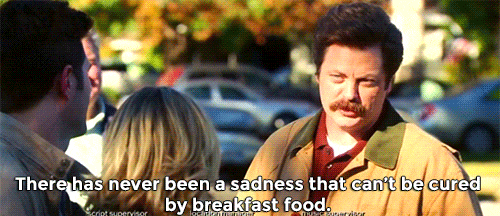 Galentine's Day is never complete without an epic breakfast. Invite everyone over for a delicious brunch, take a trip to your favorite diner, or you can even go all-out for tea and scones. Either way, there's nothing better than kicking it back breakfast-style with your favorite gal pals.
4. Girl Power gifts.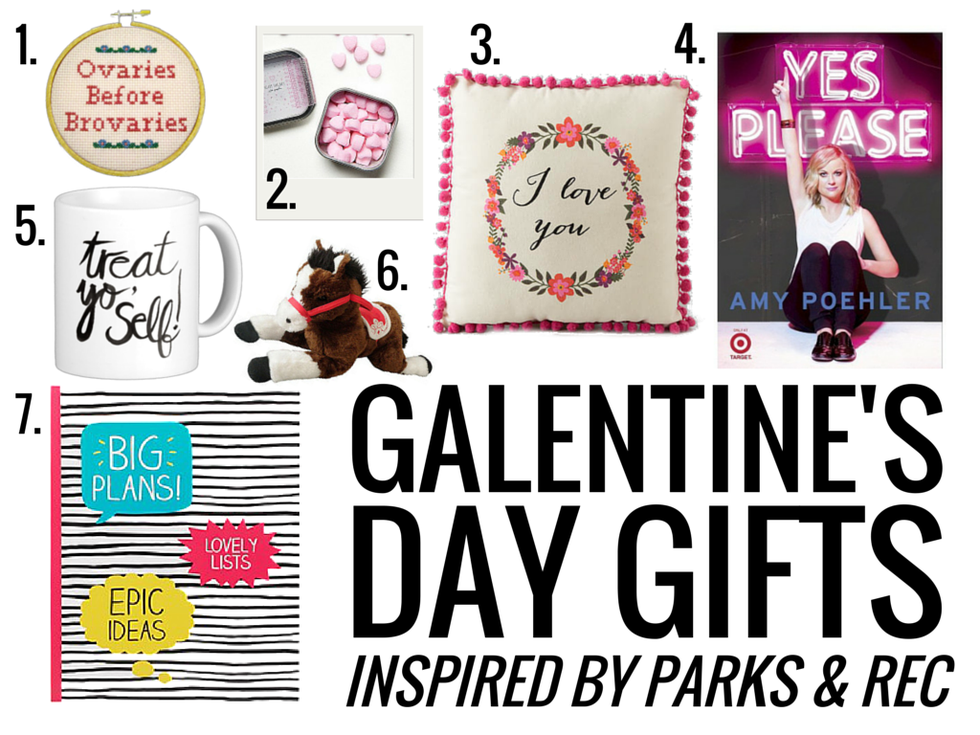 This is the perfect opportunity remind your friends of how awesome they are! This day is all about celebrating each other's individuality and girl power. Nothing says "I love you" like a friendship necklace made of pizza slices, or a mug bearing the reminder to always treat yo' self. And don't worry if you're on a budget; candy and chocolate will never disappoint.
5. All-day movie marathon.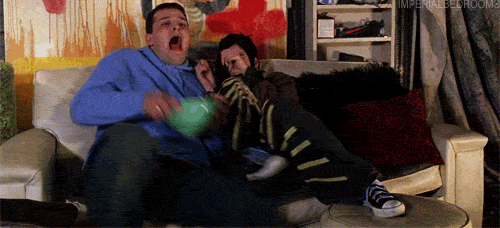 At this point in Galentine's Day you will have stuffed yourselves with breakfast and champagne, and showered each other with adorable gifts. Now it's time to unwind with some of your favorite films no matter how cheesy they are. There's nothing better than wasting an entire day watching every movie you told yourself you would see, but never actually did. Get watching!
5. A good old-fashioned sleepover.

The best way to end the day is obviously with your best gal pals. No sleepover is complete without a proper supply of blankets, junk food, facials, nail painting, and alcohol. Get a shopping list going and take a rendezvous to the nearest grocery store to stock up. Pamper yourselves, stuff your faces, and make a drinking game out of every lame romantic movie you watch.
I think we can all agree that a day dedicated to girl power and friendship is absolutely essential, and Galentine's Day is the perfect opportunity to bond with your best friends and make some hilarious and heartfelt memories.
So, to answer your earlier question: