I used to be daddy's little girl. However, somewhere along the rough road of puberty and growing older, it shifted from daddy's little girl to my mother becoming my best friend. I think that 'somewhere' happened to take place in college.
Up until the end of high school, it had always been easier to get along with my dad than it was with my mom. Although they both nagged me, he was more easygoing on me.
Me before college whenever I communicated with my mom: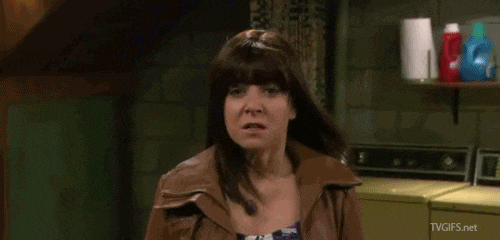 (okay, so maybe my eyes didn't exactly catch fire...)
Needless to say, I was very excited to go off to school. Here's what it was like celebrating the new independence that I was about to be exposed to: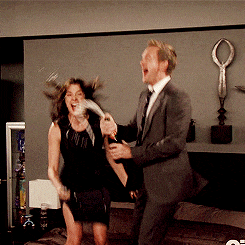 (Minus the champagne popping, of course)
I knew that it was going to be legen--wait for it--dary.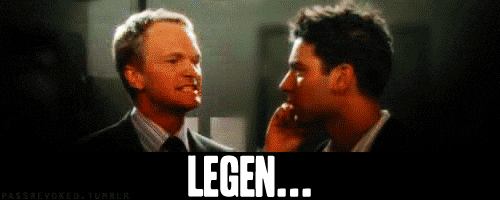 But little did I know that going off to college was when I was going to need my mom more than ever. At first, it was great-- no nagging, no constant reminders about chores, no annoying remarks. But I quickly realized that there was no one to tell me how to correctly do the laundry, nor was there anyone there to nag me about picking up my clothes and to stop wasting time on my phone.
How I felt after realizing how scary being an independent really was: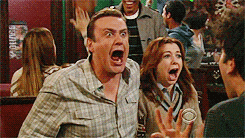 I started by calling my mom and asked her how to do laundry and correctly separate the whites from the dark-colored clothing. Then I called her and asked what medicine to take when my throat started to feel a little sore. Each day, I started having conversations with her with a different question. Soon enough, our conversations would go on longer and be more focused on telling each other about our days rather than me having a new question for her each day. Sure, some of these conversations were pointless half hour calls about our very uneventful days. But talking to my mom each day built a stronger bond between us and allowed for me to share more than I ever shared with even my closest friends. She started driving all the way to Loyola sometimes just to drop off some food or simply just to visit.
You can call it cliche, but I like to think that the phrase "Distance makes the heart grow fonder" really did play a role in our relationship. Coming to college has changed our relationship for the better and for the first time just the other day, she said "I love you" to me before I said it to her. Let me just emphasize how touched I was because if anyone knows my mother, they know that she is not one to easily admit her emotions.
So, thank you college. Thank you for forever changing my relationship with my mother and for allowing me to share this story of how I met my best friend.