Coffee Beans
How Is Instant Coffee Made From Coffee Beans?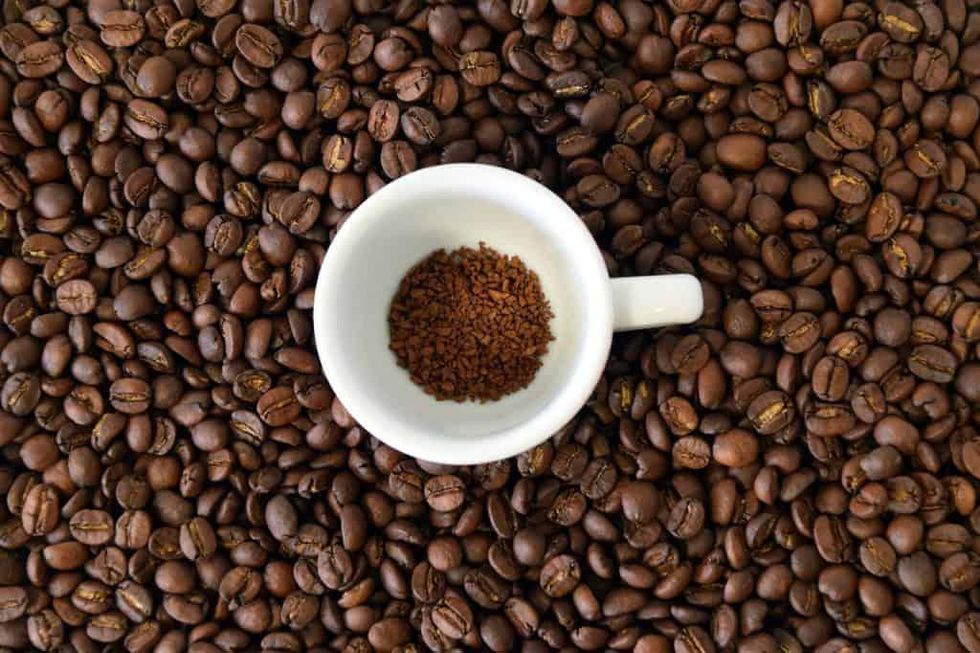 Instant coffee has been our morning companion if we want to get that quick caffeine fix without the need to use a coffee maker. This is proven to be an amazing alternative for those who don't have any coffee maker. ?Note that there's a wide variety of instant coffee in the market, and they are just as effectuve as freshly roasted coffee beans. After all, coffee beans are needed to make instant coffee, or else it would not exist in the first place.
This article will give you an explanation on how manufacturers turn coffee beans into a powdery substance that can easily give us the cup of coffee that we need just by pouring hot water into your cup filled with instant coffee. Note that the following details are provided by certain manufacturers who would like to share the way they make premium instant coffee that's just as great as roasted coffee beans.
The Supplies Arrive
A supply of coffee beans are shipped towards the manufacturing area so then it can be roasted and processed into instant coffee. The coffee beans delivered there are still raw and green, ready to be roasted. Over 20 tons of coffee are often provided to large factories. Since the coffee beans are gathered via machinery for efficiency, the coffee beans are placed at a cleaner first to remove any debris gathered by the machine when harvesting the coffee beans at the farms.
It is also known that Robusta coffee beans are often used by manufacturers for making instant coffee, as they are very versatile in terms of the environment where they are grown, as well as more affordable than rarer strains such as Arabica. Large manufacturers of instant coffee also use more than one, whereas others might even use five strains of coffee beans.
The Procedures
First, the coffee beans are roasted just like how the ground coffee beans are made. This is where the green coffee cherries become the brown beans that most of us are familiar with. The roasting procedure uses around 230 degree Celsius of heat, which provides a medium roast, which is best for adding milk and sweeteners - a known feature of instant coffee products.
The roasting process takes 10 minutes to complete, and then the beans are cooled really quick until it reaches 40 degrees Celsius. This is done to prevent the beans from burning, as residual heat can still cook the beans for a long time. Once the cooling process is finished, the coffee beans are then ground just like most coffee beans meant for coffee makers. But when it comes to instant coffee, there are more steps needed to be taken in order to complete the final product.
Take note that as coffee beans are getting ground, the aroma of the roasted beans scatter through the air. To ensure that the instant coffee will still have that same aroma present in coffee beans, nitrogen gas is added to the beans in order to collect the aromatic air that's dispersing as the beans are being ground. The gas vapor that contains the aromas is stored in a special tank for later use.
Now, the ground coffee is ready to be brewed. Water is added to a machinery that's akin to the French press coffee maker. Take note that the used coffee grounds are not disposed at all. Some researchers have proven that coffee grounds have the same level of power as ordinary coal, but requires a lot of it to work. Thus, the used grounds are recycled as a source of power for the factory to function further.
After creating the coffee, evaporation is the next step, which also creates the product we are familiar with. The filtered coffee liquid is transferred into a tank that can evaporate it, which is as large as a structure. This tank is connected to a pipe where the coffee is being poured in so then all can be transferred and evaporated inside the huge container. The water is evaporated inside the tank, and is then siphoned away, which transforms the coffee into a syrup, which is reminiscent of meat stock.
The coffee syrup is then chilled to remove heat, and to prepare it for freezing. The chilled syrup is then transferred to a freezer, which transforms the syrup into granules. The syrup has to undergo this process in order to remove the remaining water. This is called sublimation, where the granules are transferred into a heated vacuum to convert the remaining water into steam, and then comes the nitrogen gas that was taken from the ground coffee beans earlier. This finally ensures that instant coffee will look like powder, and will still retain its rich aroma and flavor.
Packaging For Delivery
The dried coffee that got frozen is now ready to be transferred into its packages and jars, which meets the needed amount of coffee that consumers need to have at their homes. These packages and jars are sealed airtight to retain its quality for a long time, particularly when stored in groceries for sale.
Factories really do their magic in using the power of technology to make our lives more convenient. Instant coffee has worked its charm over several households for several years, and is still widely enjoyed by a lot of people around the world. By knowing this, you will feel that instant coffee is still safe after all, as it is still made of the original product that created this marvelous drink before machinery created a way to make it easier for us to blend to our cups.