As of today, I have two more full days until I move into my sorority, Alpha Epsilon Phi. A year ago, I would have never thought that I would voluntarily live in a sorority house. I only have one younger brother and could have never imagined living with 30 other girls, it just sounded insane (plus, think of all the movies about how crazy greek life is, how do you live in that?). Going greek has impacted me positively so much in the past year and I couldn't be more excited to let it impact me more during my second year.
1. New People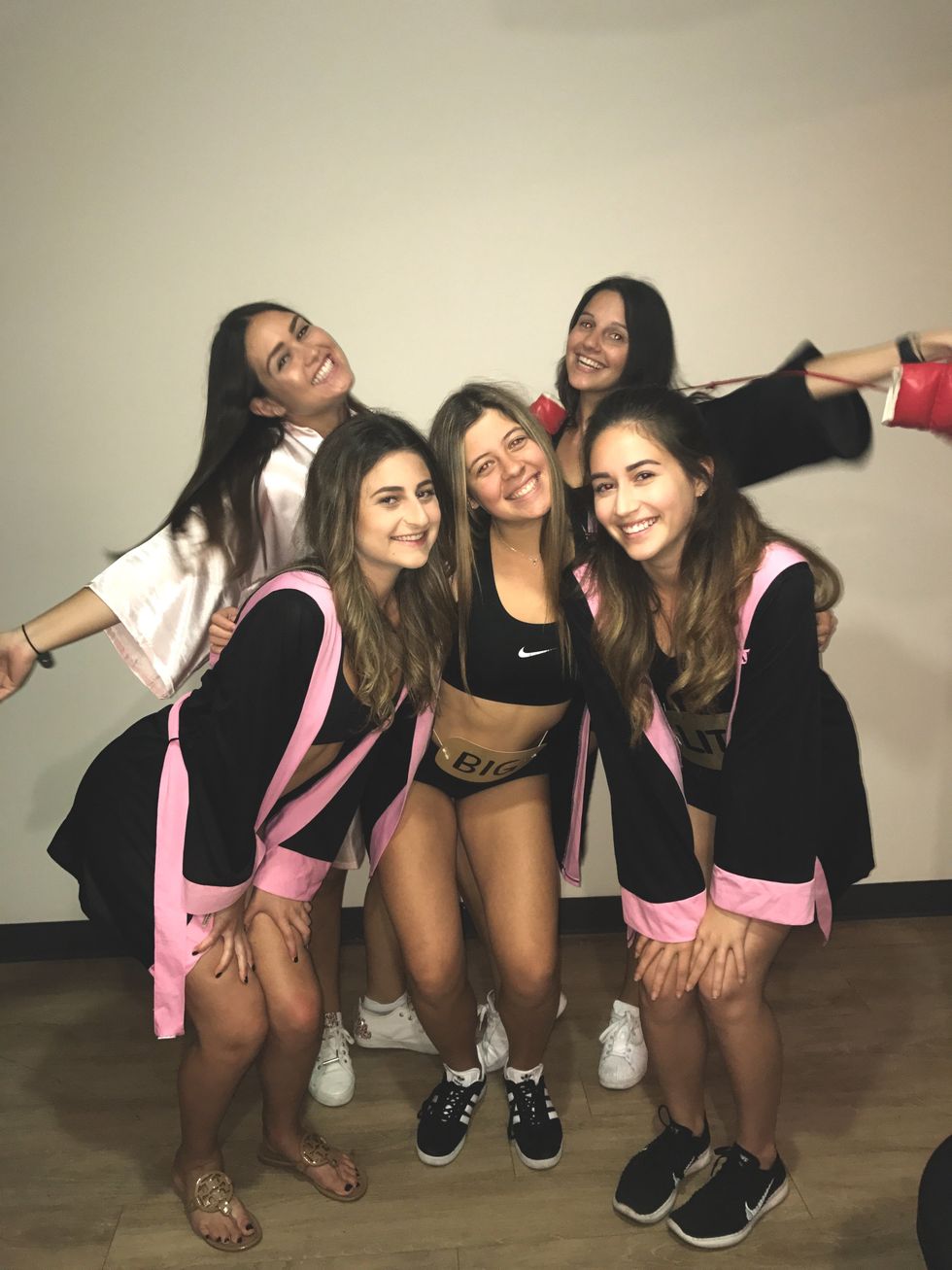 The thing you'll hear most about greek life is the social aspect of it. A lot of people rush just for the social part, like to meet new people and there's nothing wrong with that, that's partly what it is for. It was so surreal to me how quickly I was introduced to so many new people and how comfortable I felt around all of them. Beyond my few hundred new sisters, I also met tons of people at philanthropy events and through simple conversation about greek life.
2. A Changed Comfort Zone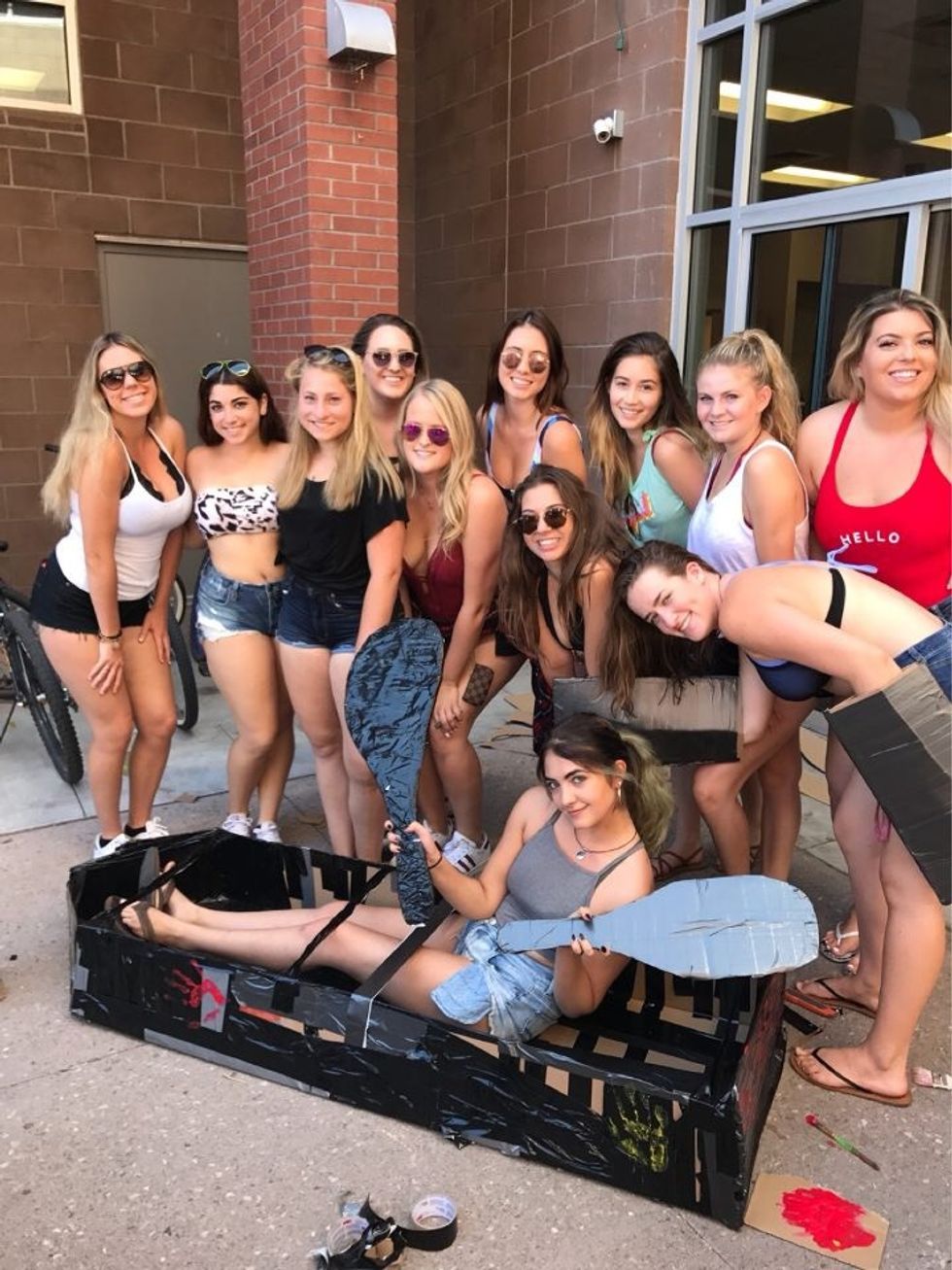 Through high school, I wasn't always the most social person. I kept a smaller friend group and didn't step out of my comfort zone too much. I finally convinced myself to sign up for fall recruitment and signed up the last day I could. Once I found my house and started going to events, I started to meet so many girls. After a few weeks, (as cheesy as it sounds) I met some of my best friends.
3. A New Version Of Myself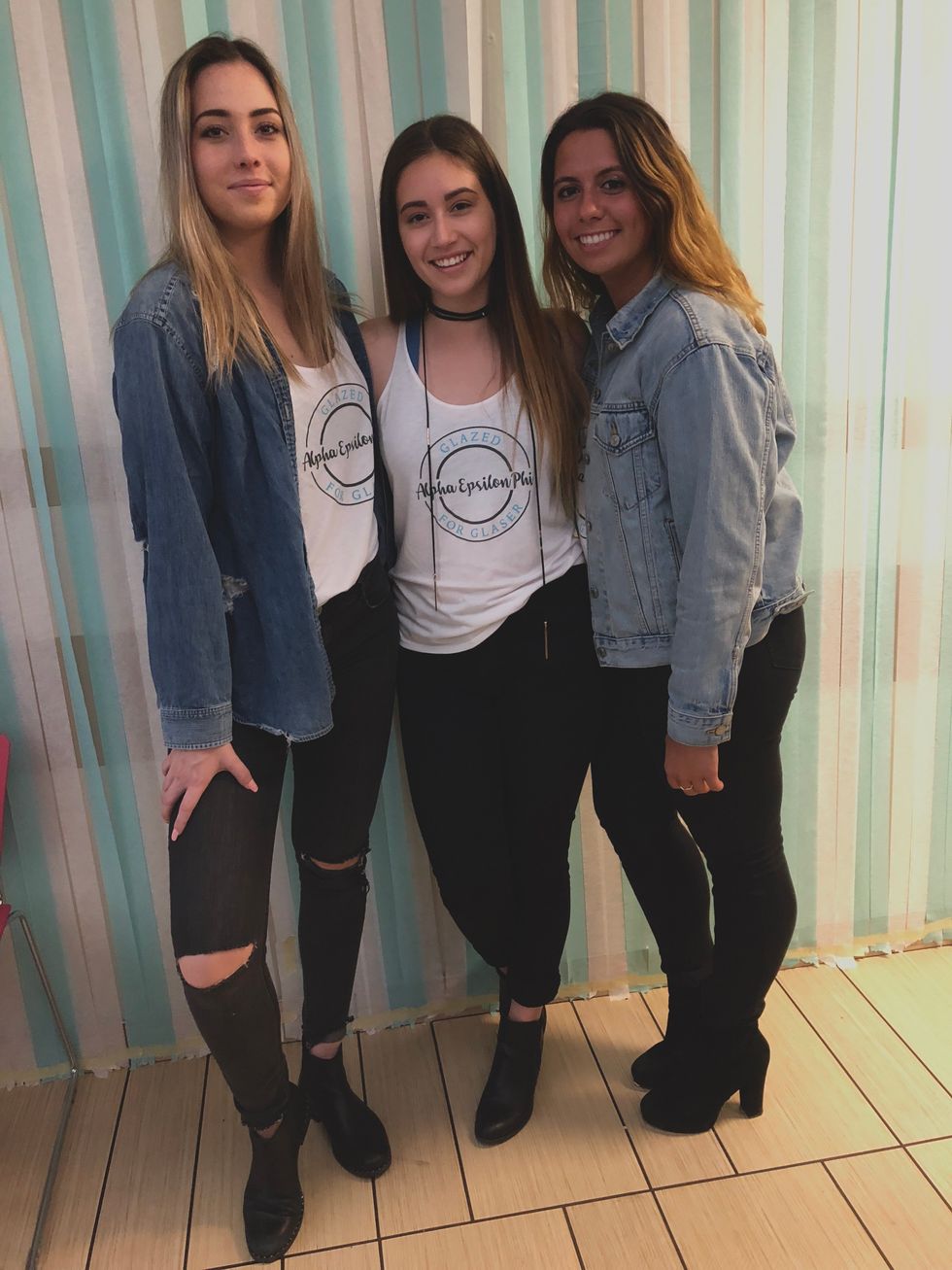 Joining a greek house was something I never thought I would do, in my whole life. I didn't feel like I fit that mold of the peppy, cheery type of girl, but I decided to try anyways and soon realized you don't have to act like someone you're not. Sure, recruitment comes off as a little superficial and fake, but the "trust the process" phrase you'll hear a billion times while rushing is beyond true. You will find the perfect house for you, just like I did and if you let it, it can positively change you.
4. Learned New Things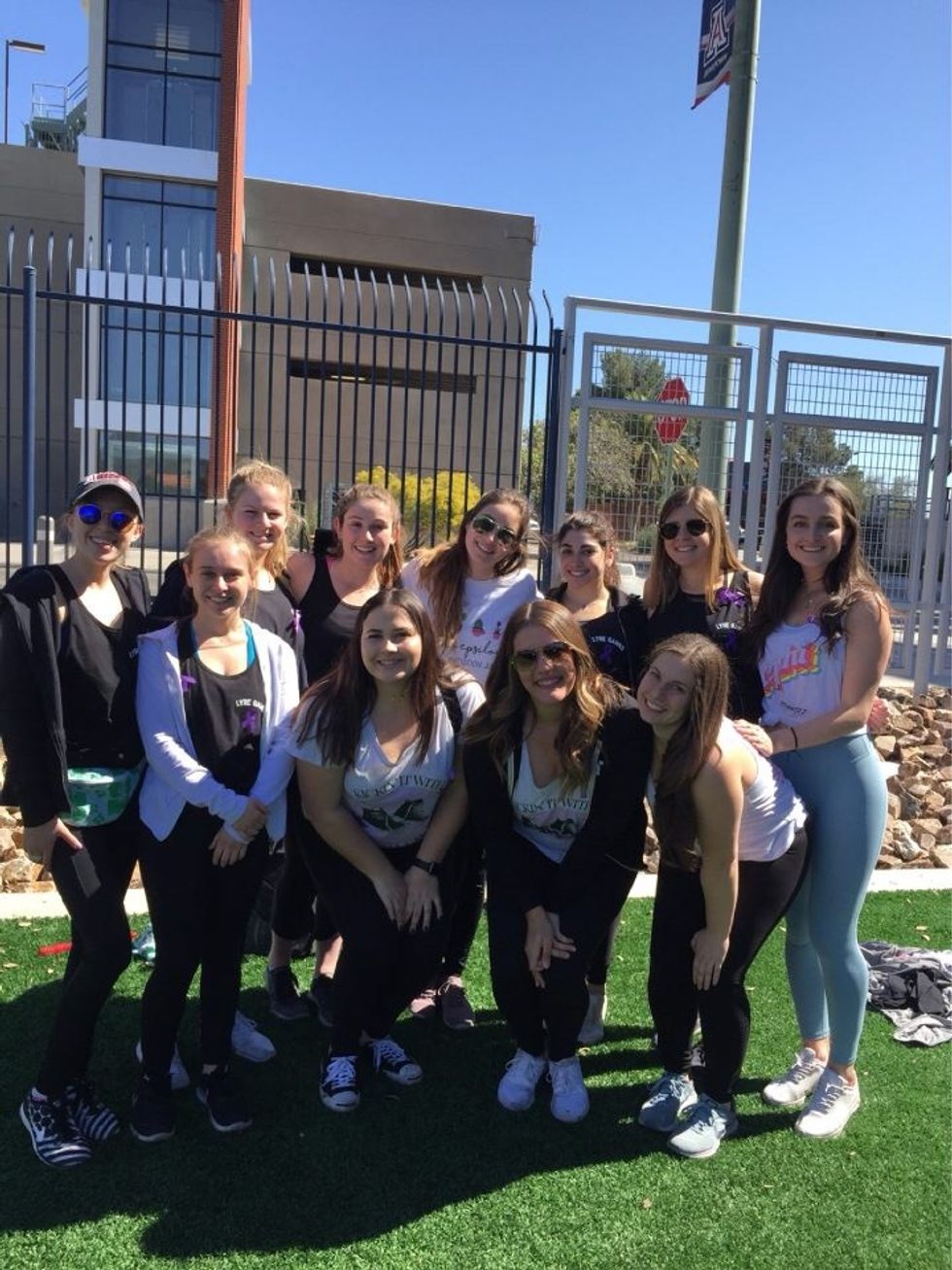 After joining a chapter, I can honestly say I learned so many new things about myself and about the other women in my chapter. I learned how much I love meeting new girls and matching my similarities with theirs and realized how amazing it is to walk into a house and have a few hundred girls ready to hang out, offer advice, or tell you hilarious stories.
5. Attended So Many Things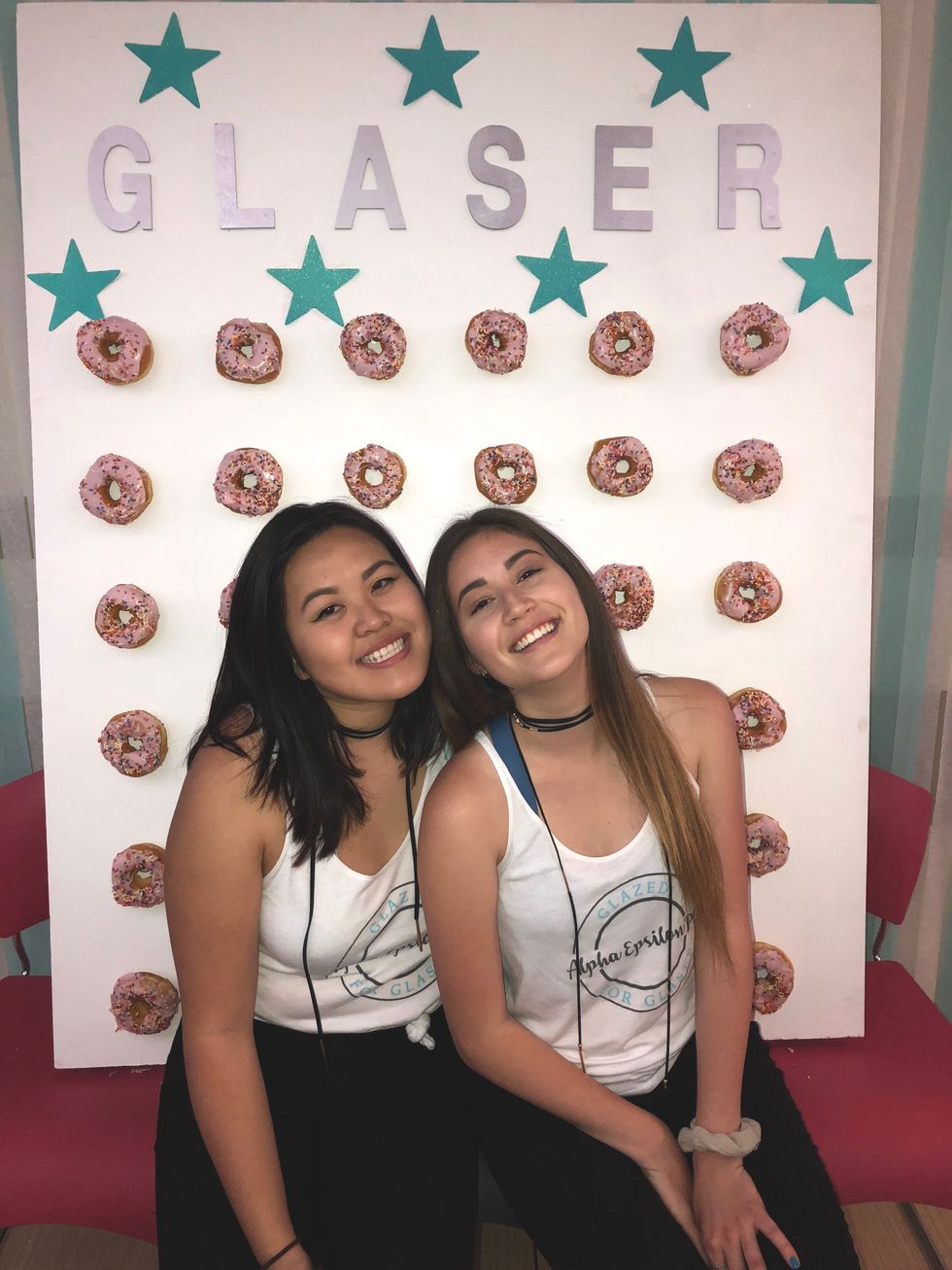 An amazing part of all greek organizations that I learned after I found my chapter was that they all have a certain philanthropy. The philanthropy that the organization chooses then becomes a huge part of that chapter. Things like community service, awareness, and fundraisers are necessary and what better way to do that than to have fun while doing it? Through the year, there are annual events that are put on and I found that these events can be so much fun to go to, especially with friends. Whether you go to a bubble soccer tournament, pet puppies, or tie dye some clothes, you're sure to have fun and be excited to go again.
Like I said before, I never saw myself as becoming "that girl". You know, the one that loves her sorority, always talks about her sisters, loves posting all of her cute pictures on Instagram, and always tells people they should rush? I can honestly say I'm now that girl and I love that I am. I don't know how I would have handled my first year in college without a house to go to with literally a few hundred girls, who are ready to hang out or offer advice.