Even with me being the huge Disney fan I am, every time I go to the parks I always want to know what I can do to get the most out of my trip. Which I am sure is also what a lot of people want as well out of their vacation. With Disney being the way it is, it is constantly finding ways to be innovative to make your experience as a guest easier. However, sometimes it almost feels like as a guest you are left in the dark about these innovations to make your experience truly magical.Here are some helpful tips on how to make your vacation the best it can be at either the Disneyland Resort or Walt Disney World.
Do your research
Just like Walt said himself "Disneyland will never be completed. It will continue to grow as long as there is imagination left in the world". Which means that if you haven't visited a Disney park in about 10 years, most likely things have changed. Depending on the person, these changes can either be bad or good but it's never fun to go in blind. The parks are a bit overwhelming if you've never been to one before so my advice is to study up beforehand. There are so many resources out there that tell you what each of the parks entail, that by the time you finally get to your vacation you'll have at least a little bit of an idea of what's going on to give you the best vacation ever!

Helpful links:
My previous article- 5 Podcasts that Will Help Prepare You For Walt Disney World(all of these podcasts also talk about planning Disneyland trips as well)
Disneyland's and Disney World's Official Thing's to Do pages: Disneyland/Disneyworld
Plan Ahead
Just like every boy scout you should always be prepared. Never assume when it comes to going on a Disney trip. If you want to eat dinner at one of their sit down full service restaurants I suggest calling in a reservation before your trip just so that it is guaranteed. Attractions wise, once you've done the research, map out what you want to do and make those top rides that hold your interest your first priority of what you are going to do for the day. The main thing is to have a schedule almost to accomplish your Disney Trip Bucket List.
Helpful Links:
Maps- Disneyland, Walt Disney World
Advanced Dining Reservations Phone Number for Walt Disney World- (407) WDW-DINE or (407) 939-3463.
Advanced Dining Reservations Phone Number for Disneyland: (714) 781-DINE or (714) 781-3463.

Fastpass/Single Rider lines all the way
Fastpass is one of the best ways of accomplishing the things you want to get done at Disney parks. Basically the idea is that you get a fastpass that is a ticket to let you skip a part of the normal standby line at a designated time. Now Disneyland and Walt Disney World have both very different systems but they are both very helpful. Here is how they work;
Walt Disney World- They have the fastpass+ system where you can set up about three fastpasses for the day before you even get to the park. Once you complete those three fastpasses you can then begin to do one fastpass at a time for the rest of the day. However, here is something fun about the system once you've made your first three fastpasses for the day you can actually change them to something else if you have interest in a different ride halfway through the day.
Disneyland- They use the paper fastpass system where you receive a paper ticket with your a lotted return time. With this you can get as many fastpasses you want for the day as long as they don't occur at the same time as a fastpass you already have. With this you can get really lucky sometimes. Let's say you get a fastpass for Haunted Mansion that starts at 9:30-10:30 am and then you run to Space Mountain and see they have fastpasses going from 8:25-9:25 that means you can basically skip the line on almost two rides in a row!
When it comes to getting a hold of fastpasses the best idea is to use them for what is probably going to be the most popular rides or the rides you really really want to ride. Grab them when you first get into the park so you know there is a definite chance you will get on a ride.
However, let's say you aren't able to get a fastpass and the ride you really want to ride has a really long wait. This is where the single rider line comes into play. Although it is fun to ride an attraction with your family you also probably want to do more with your day than just wait in line. The single rider line is a line where you are basically a seat filler. If a cart on a ride holds four and a family of three get's on someone from the single rider line get's placed on the spot. It usually is a shorter wait time then the normal stand by but don't expect to immediately get on.
Helpful Links:
More info on fastpasses: Disneyland/ Walt Disney World
Which ride's have single rider lines at Disneyland?: link
Ask for a cast member's opinion.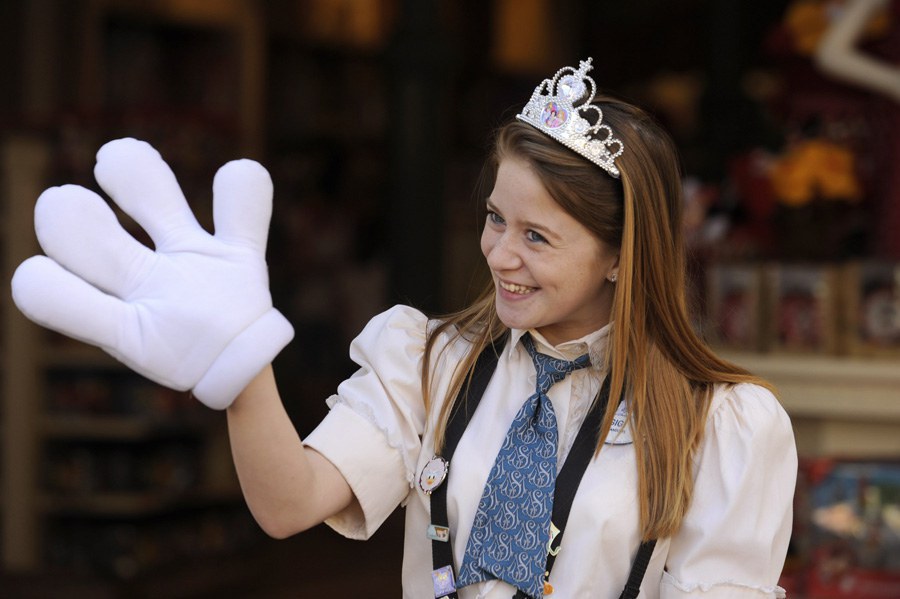 Don't be afraid to ask cast members for suggestions. The people who work at the parks have a lot of knowledge usually, of where they work. As an ex cast member I can say that I visited the parks a lot and when I was working I loved getting asked for suggestions of what people should do with their. Not to mention that sometimes us cast members have little tidbits of knowledge or Disney history we would love to share with guests.
Don't forget to have fun though and wander around.

With all this planning and researching to forget that you are the happiest place on earth and to have fun!