On February first, figure skaters celebrate National Get Up Day by tweeting and posting their motivational stories about a time they have fallen or struggled with something, and how they overcame it and got up.
This year, the hashtag #WeGetUp was used on twitter and Instagram to share experiences and stories. Whether in competition, or practice, falling is a part of skating. We learn by doing things; skating, like any other sport, is hard. It will take many attempts just to get a jump, spin, element, transition, turn, etc. to even look decent. It will take many falls, many fails, many corrections. But, we get up after we fall. We try again when we fail. We make alterations when we get corrections.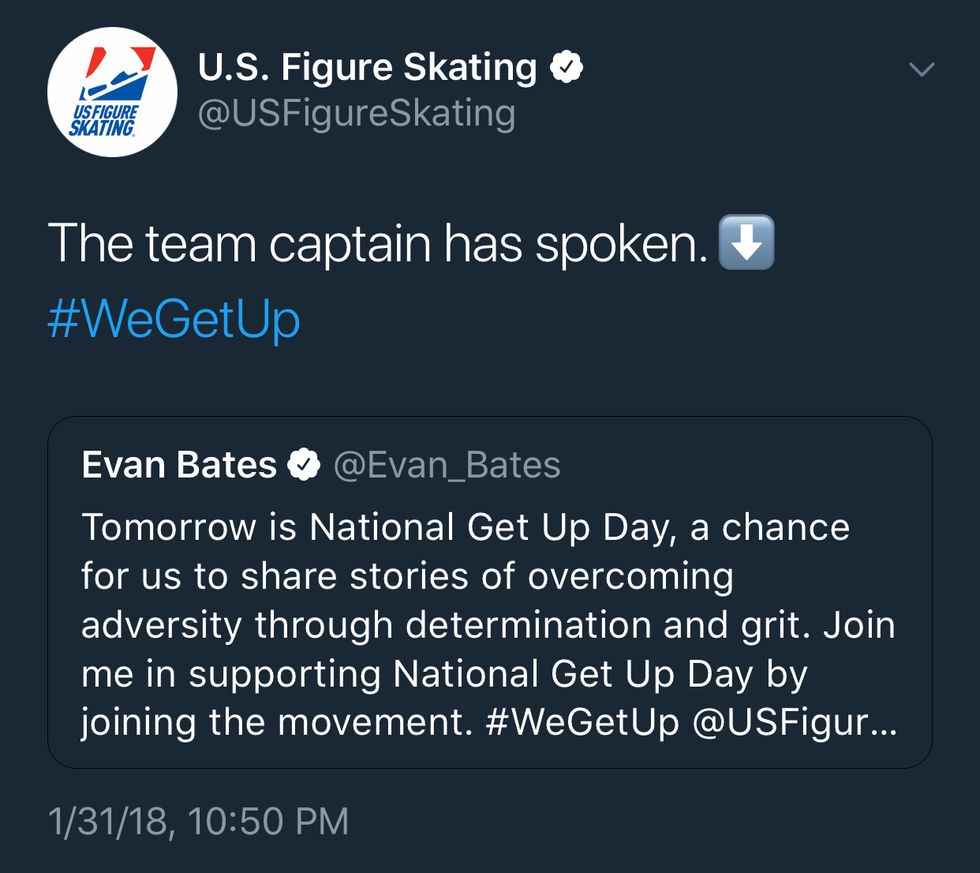 On twitter, U.S. Figure Skating "quotes" Evan Bates' tweet where he reminds us that Get Up Day is approaching. Not only does it apply to skating, but it applies to all sports and even life experiences. Getting up requires grit and determination. It isn't always easy to get up, but if you want something, it's worth the effort.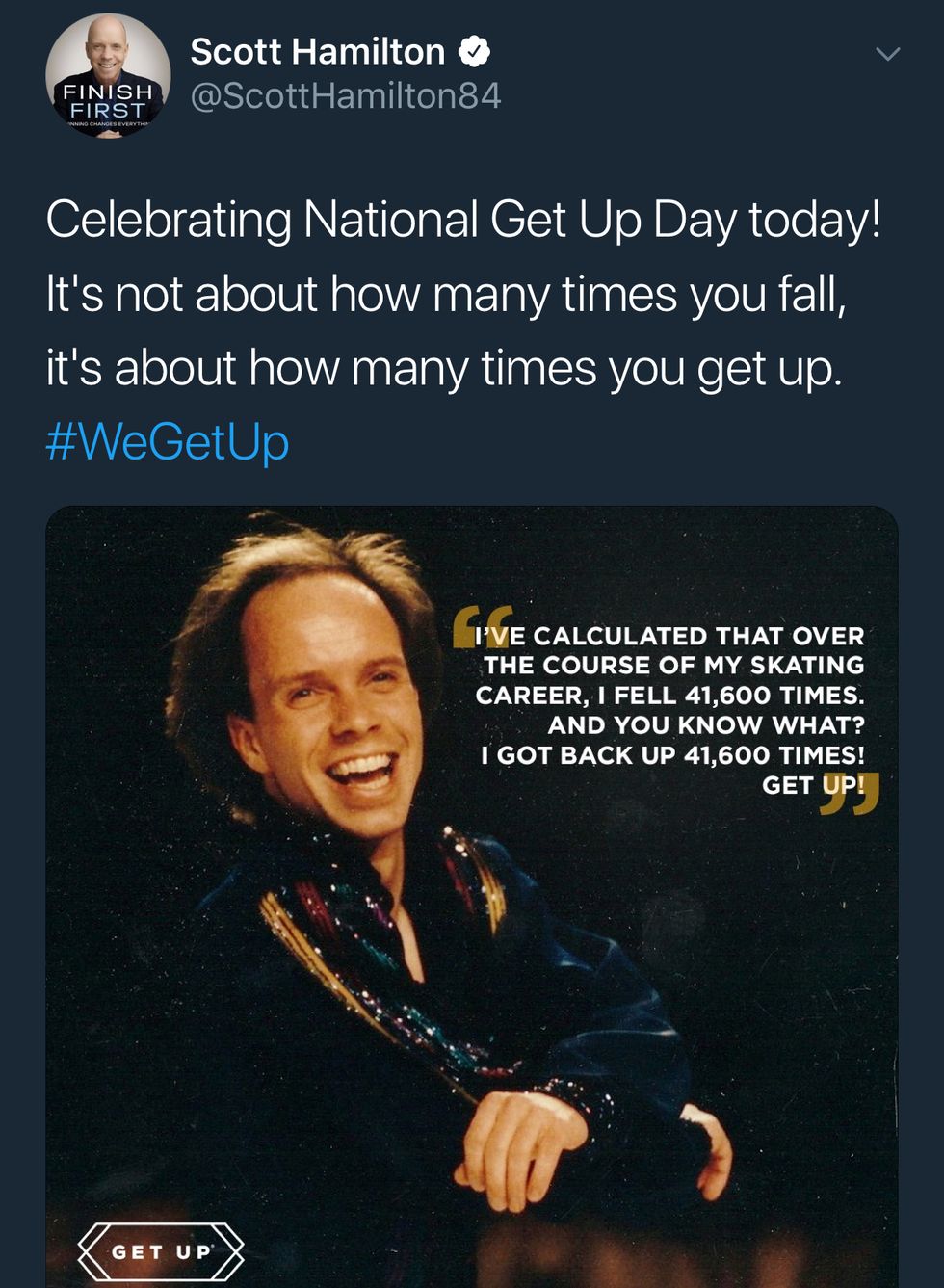 Scott Hamilton, an Olympic gold medalist and four time U.S. Champion, also tweeted with the hashtag #WeGetUp. He emphasizes that it doesn't matter how many times you fall, what matters is that you persevere and get up to try again. It's not about falling, but what you learn from it.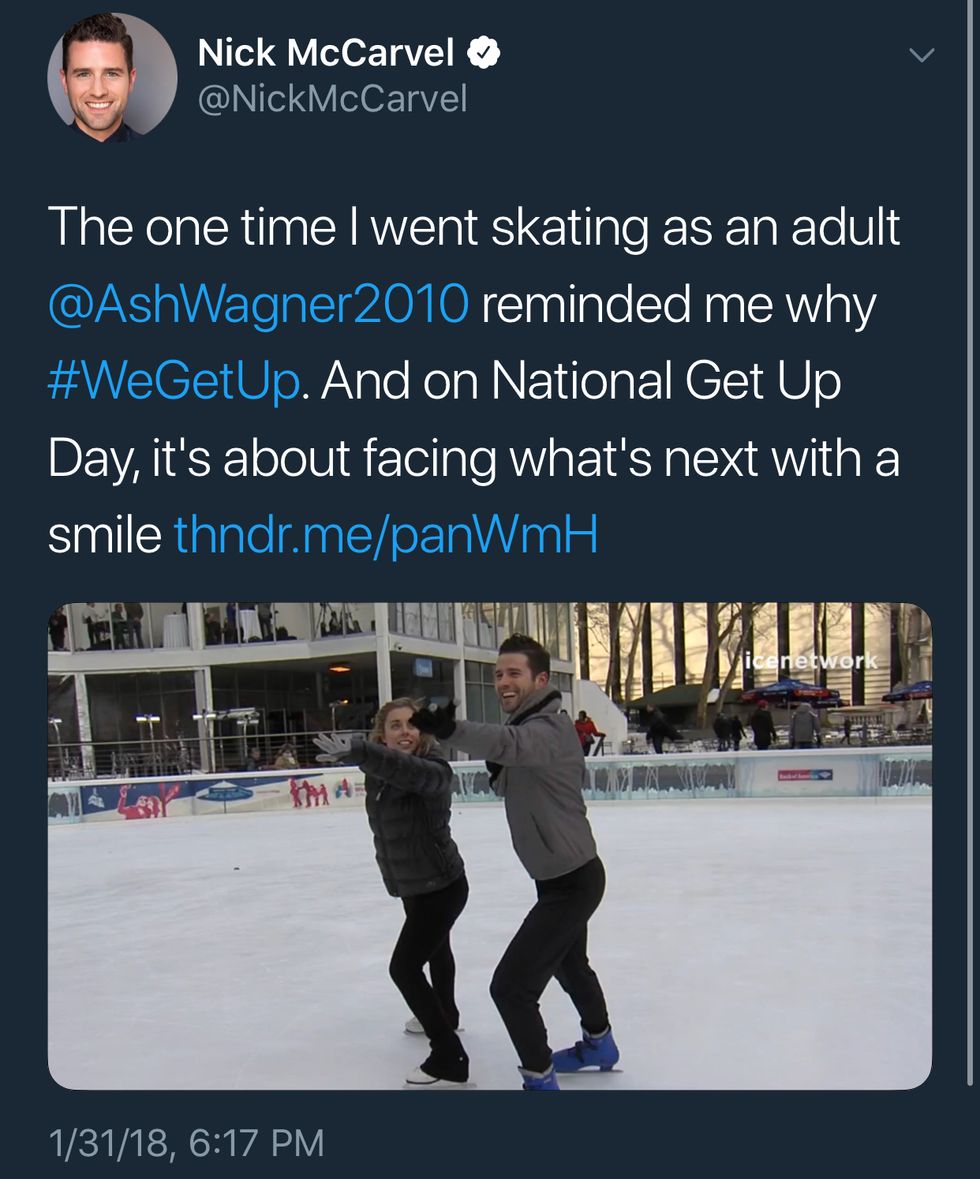 Nick McCarvel who is a sports reporter explains how he learned the importance of getting up from Ashley Wagner. He's not a skater, but he realizes that the idea of getting up can be implemented into his real life. It's not about what brings you down, but how you face it.
On this day, I have reflected on some of the many mistakes I have made and times I have fallen down. I remind myself of the ways I reacted and how beneficial (or harmful) those reactions were. I promise myself and my teammates that I will always try my best. I promise that when I do fail, I will assess why I failed and I will work hard to fix it. I promise that I will always get back up.