Made popular by prime-time TV shows that exemplify the ultimate #friendgoals, such as New Girl and Friends, Friendsgiving is a growing trend that's here to stay. According to Urban Dictionary, Friendsgiving is defined as "The celebration of Thanksgiving dinner with your friends. This usually occurs on the Wednesday before or the Friday after Thanksgiving Day, since Thanksgiving is usually reserved for family gatherings."
This year, gather up your roommates and your squad, channel your inner Chandler, Monica and Rachel, and throw the ultimate college Friendsgiving. These are the moments you'll remember, so take advantage of them while you can!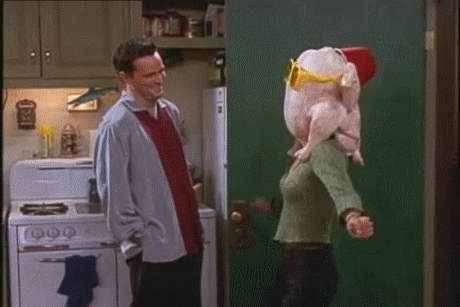 Make the e-vite!
Whether on Facebook, email or GroupMe, send out an invite and assign the potluck. Get creative with it. It may be fun!
Plan the menu
About two weeks ahead, write out your grocery lists for all the amazing dishes and send recipes to friends for their dishes if they need them! Get your eating pants on.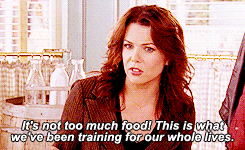 Set the scene
Gather up all of those beer pong tables, put a table cloth on them, and accessorize with some flowers, pumpkins, or candles! Don't worry, most of these supplies can be found at the dollar store, but decorations bring some class on a college budget.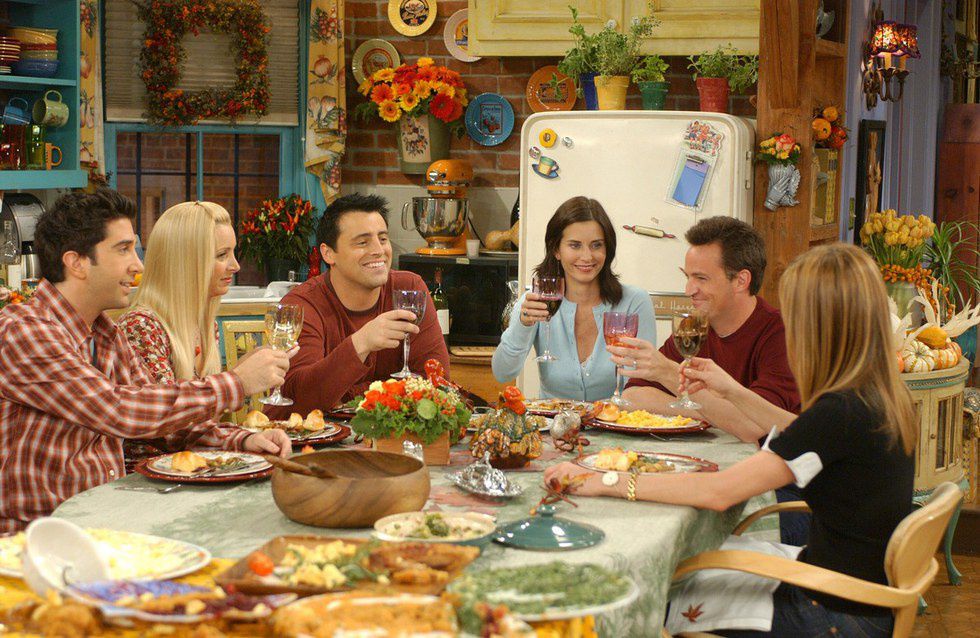 Build the bar
Get into it, and experiment homemaking hard cider! Everyone should contribute wine. One guest should bring a bottle of whiskey.
Make sure you have plenty of cups for everyone, and keep lots of water around! Drink responsibly.
Wake up and cook!
If you're hosting, make sure you wake up early to prepare the turkey and all the trimmings. This is your job. Be careful, and make sure you cook it right! It's the main course, so I suggest a butterball so it's extra, dare I say, moist (cringe).


Build the playlist
This is up to the vibes you personally prefer, but I suggest chill beats, like acoustic John Mayer, Norah Jones and Jack Johnson. Friendsgiving is a time to really get into making memories and good conversation. It builds friendships outside of the drunken Saturdays at the bar.
Dress to impress
Everyone should dress nicely. This brings some formality to it. A nice sweater and jeans or a button down will do! It's a holiday after all! Make sure they're stretchy, it's eatin' day.
Toss a football
If it's nice outside, toss around a football. This gets everyone involved in the fresh air while the food cooks! Keep a timer on though.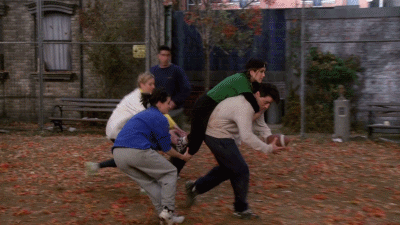 Make sure there are snacks and TV
Get the couch all fluffed up, and keep the TV on football. It's the heart of Thanksgiving. Plus, a majority of people will only show up if it's on.
Have fun, eat a lot, and take pictures
You'll be glad you'll be able to compare it at Friendsgiving in ten years. Enjoy the memories, your squad and the delicious meat sweats.

Good luck, and don't get the turkey stuck on your head!