I graduated from high school in 2014. Except I was homeschooled, so I shared this day with 300 other graduates.
How? Well, contrary to popular belief, homeschooling does not mean isolation from most aspects of society. In high school, I attended classes, worked a job and hung out with friends just like public or private schooled kids. I completed community service hours and was able to dual enroll. I even went to dances (although they weren't called "prom").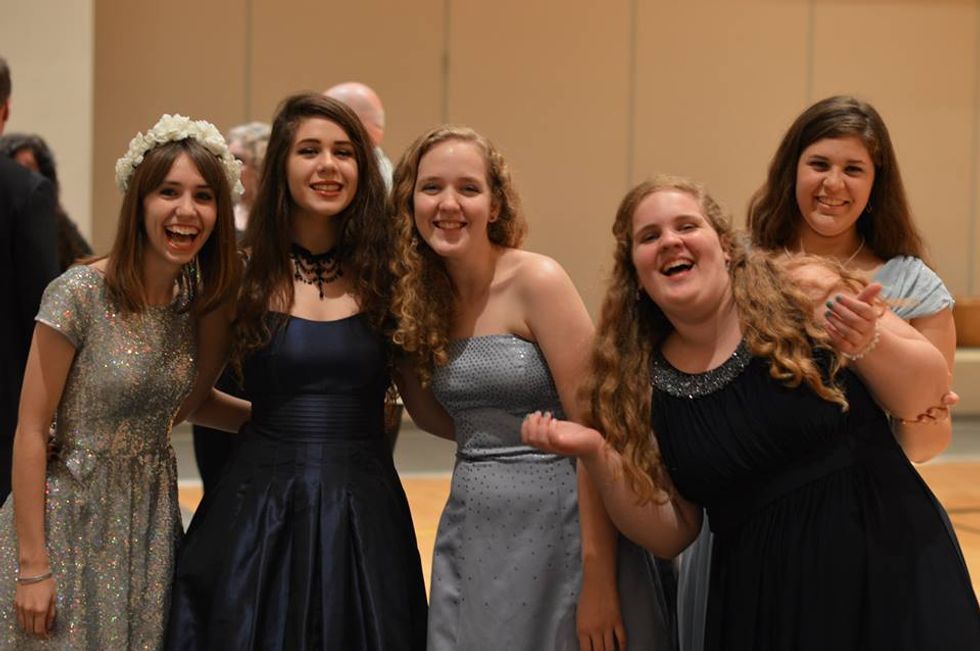 I attended classes at my co-op, which was held at a local church one day per week and offered courses such as history, science, English, psychology, art, web design, yearbook and even had a volleyball team. I went to classes on Mondays and was assigned homework for the rest of the week. Sure, my teachers were my friends' moms or dads, but I was still being graded fairly because they expected the best from their students. My mom was also able to find graphic design and art classes offered to homeschoolers which I attended on Wednesdays. I went to the community college campus Tuesdays and Thursdays for math, had Fridays to catch up on homework or hang out with friends and worked at Chick-Fil-A in the evenings.
Unlike public or private schoolers, I was able to have two graduation ceremonies. Why? Well, one was the state graduation and the other was the more personal co-op graduation.
In Florida, families can legally choose to homeschool under three caveats. They can file an intent to homeschool under the homeschool statute and maintain a portfolio and annual evaluations of the student, they can homeschool under a private or "umbrella" school program or they can hire a private tutor that keeps records and provides the required time of instruction. I was homeschooled under the first option, which gave my parents more freedom to be involved in my education and allowed me to pursue my academic interests while still meeting state requirements.
I first graduated with FPEA, the Florida Parent Educators Association, at their annual convention in Orlando, which takes place every Memorial Day weekend. The diploma that FPEA awards is ceremonial and students must complete the state requirements outlined earlier in order to officially graduate. During the convention, I and the other graduates participated in special events where the 300 of us broke out into smaller groups so we could get to know each other if we did not already. We played games, had a photo scavenger hunt around Gaylord Palms Resort and even held an impromptu talent show during graduation rehearsal. The ceremony was like any traditional graduation where each senior's name was read as they walk across the stage to receive their diploma.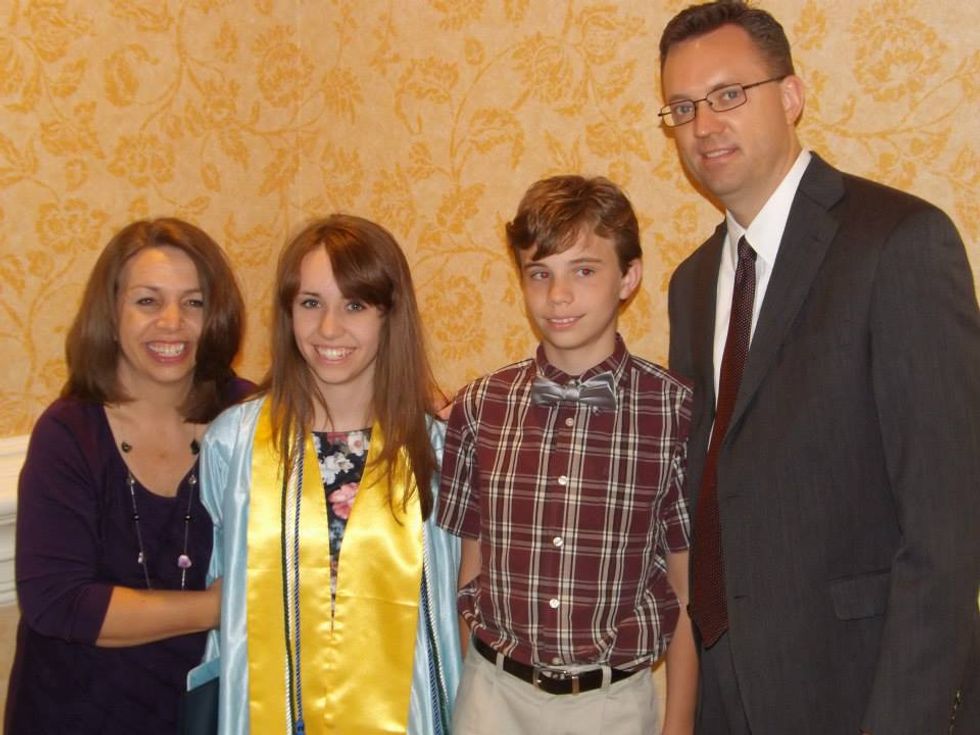 I was able to graduate with many of my friends from co-op, but also a friend from the Tampa area. We had to sit alphabetically by last name, so I made new friends with those sitting near me. Two of those new friends are now married to each other, and I was able to go to the wedding! Homeschooling does not mean the sacrifice of social interaction—it brings people from all over together.
My co-op graduation honored nine seniors including me. Each senior was able to show a slideshow of pictures of their life and our parents got the chance to embarrass us by saying a few words before they awarded us a diploma (in my case, it was the same diploma from FPEA). It was an emotional afternoon for everyone as each parent in attendance contributed in some way to the graduates' educations.
I was allowed to pick which color cap and gown I wore, so I chose light blue because it was 2014 and the "Frozen" craze was in full swing. I decorated my cap with purple and blue marble duct tape, spelling out, "Forget and Not Slow Down," a reference to the Relient K song.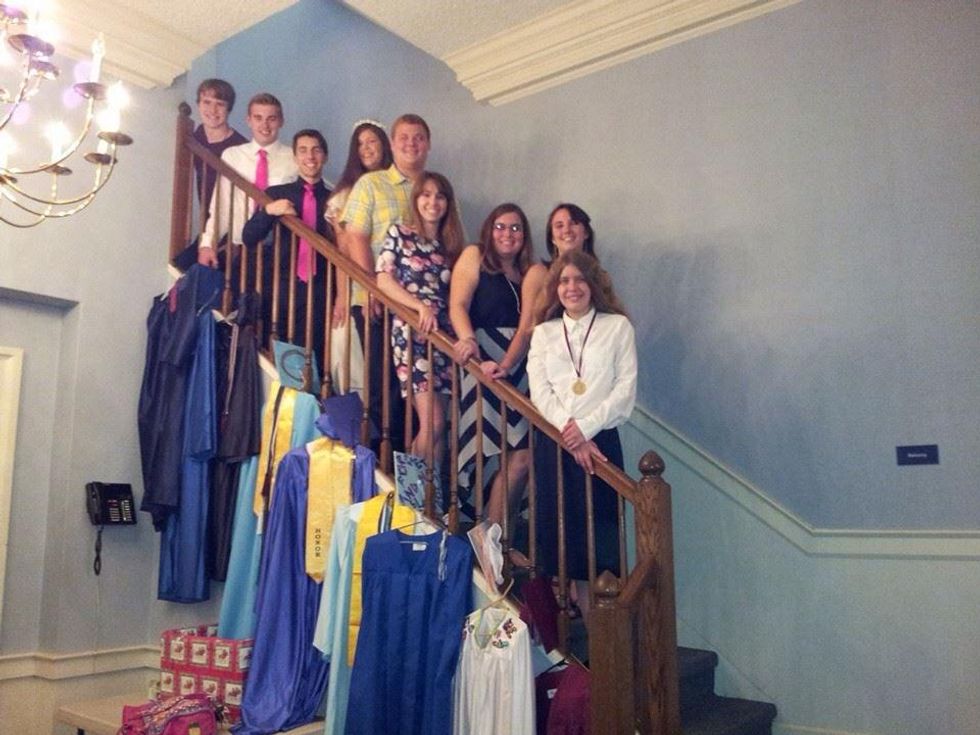 I found that my high school schedule prepared me for the standard format of college classes. While other students could not properly budget their time, I just did what I'd been doing the past few years. I felt no less prepared than any other freshman on campus. When the fact that I was homeschooled came up in conversation, most people were unfazed by the notion. Homeschooling also became an instant bond between me and my college best friend, and we discovered we knew a lot of the same people but had just never met each other!
College graduation finally arrived. The line to pick up my university issued cap and gown was longer than my time there, it felt like. The gown was huge on me, but I was nevertheless excited. I decorated my cap with a quote from "Doctor Who"—"Let me be brave." We were separated by our college categories but were allowed to sit in any order. I had only planned to sit with my best friend but was able to meet up with a few others I'd met that semester! The ceremony was much like my FPEA graduation, so I knew what to expect despite never being involved in a public or private school graduation.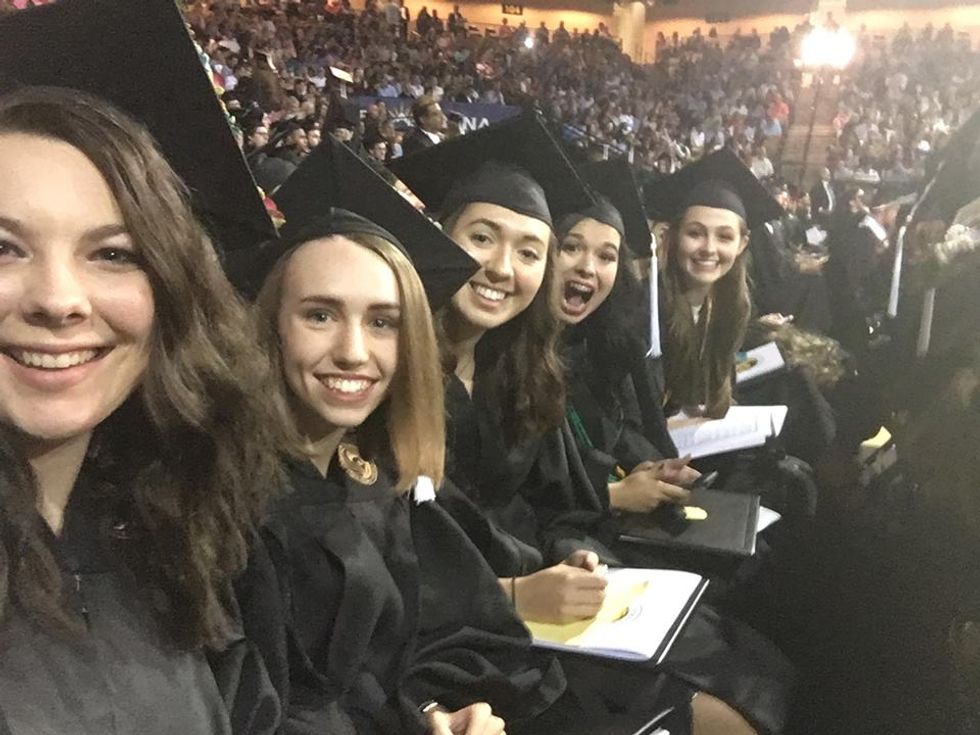 Looking back on my high school graduation, I could not have asked for a better time. The fact that I was homeschooled did not take away any of the fun or friends that can be found in a public or private school experience and graduation. In the end, we enter the same world after graduating. Let's make it a good one.