'Tis the season for happiness and love—and who better to spend the holidays with than your significant other? There are countless opportunities for you two to proclaim your affection for one another in a festive fashion. But if you're stuck and uninspired, here are some suggestions for how to make this holiday season the most romantic one yet:
1. Wear matching ugly sweaters to a Christmas party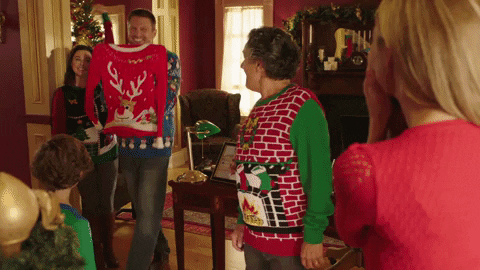 Go for some cringeworthy couture and attend a party wearing some matching ugly sweaters! You'll be the talk of the night in your cute, provocative, and even sexy corresponding outfits—not to mention you'll have plenty of photo opportunities.

2. Go to each other's family parties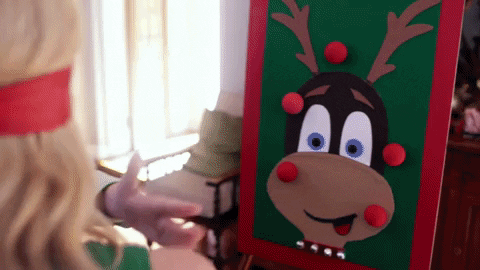 If you're close enough with your sweetie to consider yourself part of the family, why not make it official and join them in their festivities? You and your boo can take turns attending each other's get-togethers and learn a little more about the people that raised the person you love most. Don't forget your table manners and perhaps a small gift for your host, for these little gestures truly go a long way!
3. Book a night or two in a "honeymoon suite"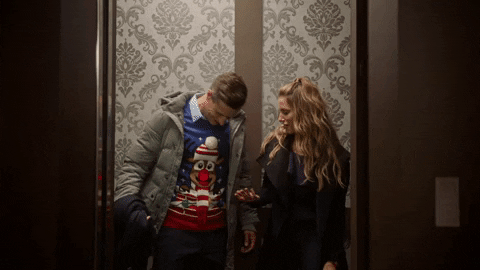 Instead of splurging on cute, but unnecessary gifts, turn your savings into an unforgettable night spent together in luxury. Book a stay in a nice hotel and get cozy between the sheets as the snow falls outside the window. Order up some room service, share a bottle of champagne, or inquire about a couple's massage if your location has a spa.
4. Take adorable photos together at a lights festival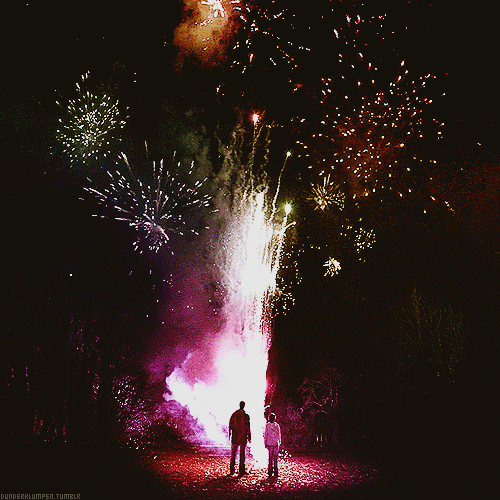 A lot of amusement parks, zoos, and even towns organize seasonal lights festivals to lift everyone's spirits in time for the holidays. And the beauty of thousands of twinkling lights definitely calls for some romantic snapshots with your S.O.
5. Bake cookies and other holiday-themed desserts together 
Shortbreads and sugar cookies and pumpkin pie…fall in love all over again with the sweet, enticing smells of oven-baked treats still heavy in the air. Feel free to keep your culinary confections as basic or as complicated as your combined skills can handle.
6. Offer to host and cook a dinner for your family or friends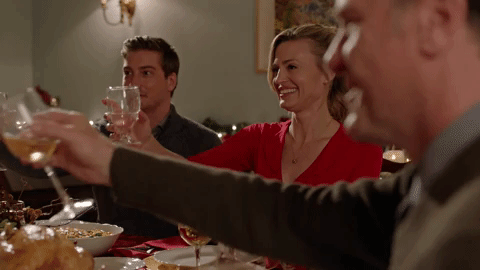 If you've got your own place together or can convince your parents to lend you their kitchen, let your family and friends kick back and relax while you and your boo do all of the cooking. Hosting your first holiday can be intimidating, but if you're working alongside the person you love, a task you once feared could very well become your next tradition.
7. Start your own holiday tradition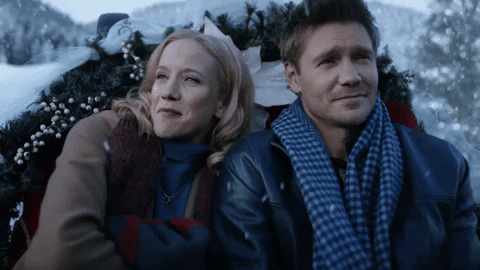 Make a plan to always watch the same Christmas movie on the 24th or to make the same hot cocoa recipe all winter long. Decide to wear your favorite sweaters on Christmas Day or cook a certain dish on the first night of Hanukkah. Whatever you celebrate, forge some family traditions with your partner that you both can keep up for years to come!
8. Wear matching pajamas on Christmas Day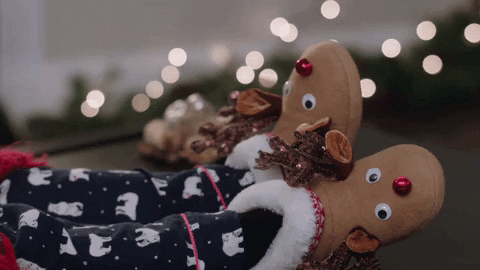 Invest in some soft and adorable onesies to keep you and your honey warm and stylish as the cold months arrive. There is truly nothing better than curling up with your lover on the couch in some winter-themed PJs and under plenty of blankets.
9. Send out "family" Christmas cards with you and your pets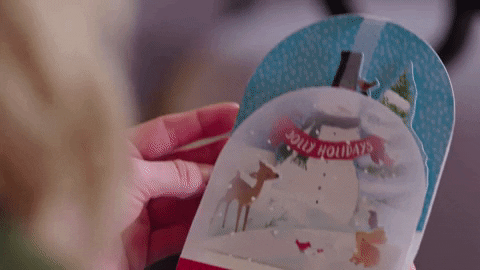 Practice for when you tie the knot and get your Christmas card game up to speed! Bring in your puppy or kitty for some adorable photos you can send to your closest relatives and friends. Let everyone know how in love you are with your little family and preserve your favorite holiday moments in a yearly keepsake!
10. Take pictures in front of the Christmas tree
Whether it's Rockefeller Center or right in your living room, your Christmas tree is the perfect backdrop for stunning shots with your sweetie.
11. Start collecting ornaments for your very own Christmas tree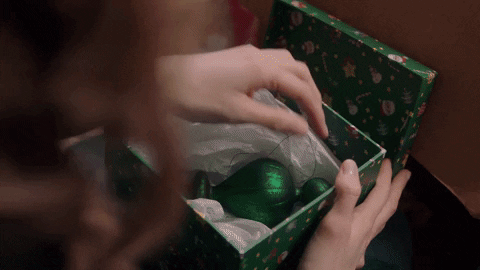 In a lot of families, a solid ornament collection is a testament to years' worth of shared memories, love, and laughter. You and your partner can start your very own collection this season and decorate your own tree! After enough time, you'll look back on the mementos you've gathered and see just how much you've grown together.
12. Go holiday shopping in the nearest big city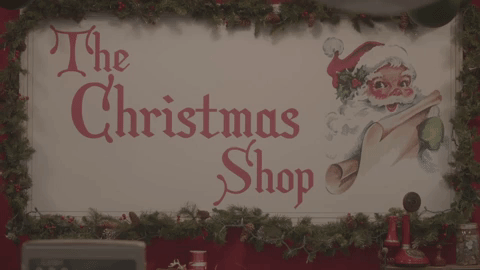 Bust into your bank account and get started on that shopping list! Transform a chore into a lovely outing by bringing your boo along to help you purchase gifts for the amazing people in your life.
13. Take a day trip to a ski resort 
Hit the slopes for the day (or the weekend) and embrace your zest for adventure side-by-side on the trails! Whether you're a natural or a nervous beginner, make the most of the outdoors and know that you'll always have your love to help you up if you fall down.
14. Dress up your pets in festive outfits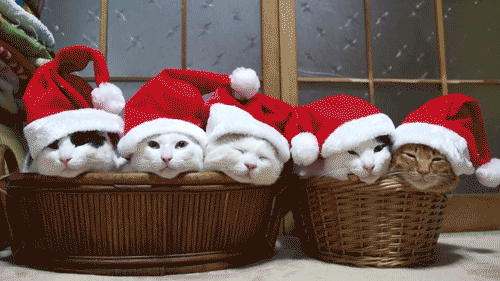 Run around Petsmart together in search of the perfect festive kitty or puppy costume! Bond (and even argue) over the outfits you pick out for your furry children and get them ready for the celebrations to begin.
15. Make each other homemade gifts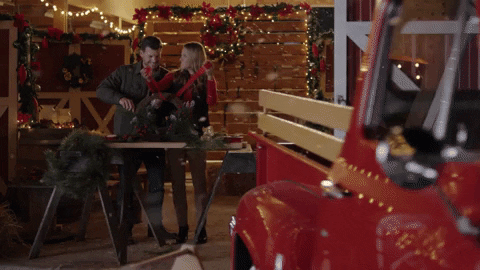 Browse through Pinterest for tutorials or shop on Etsy for personalized gifts that no other could take credit for. Not only do these options tend to be more affordable, but they also come from the heart and will never fail to take your sweetheart's breath away.
16. Make a personalized ornament for your tree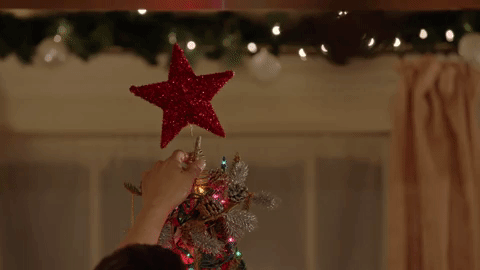 Again, Pinterest is full of ideas for personalized ornaments! You can press your house or apartment key into some wet clay for an "our first home" memento. You can also surprise your lover with an ornament at the very top of the tree holding a picture of you both or with an inside joke written upon it. Or you can work together to craft the perfect representation of your relationship to display on your tree.
17. Have a date night for wrapping presents and drinking hot chocolate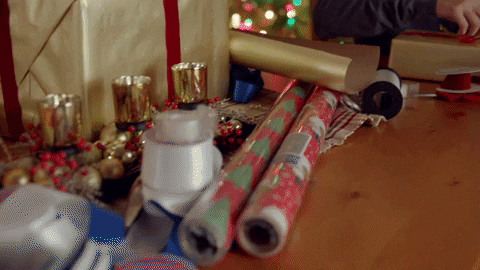 Turn yet another holiday-themed chore into a date night by inviting your boo over for some gift-wrapping and homemade hot chocolate. Sing along to your favorite Christmas carols or watch your favorite holiday movie as you work to make the time go by even faster.
The holiday season presents the perfect opportunity to rekindle a love connection between long-term partners. This time of year, remember that just because you've been dating for a while doesn't mean you have to put out your spark! And for all of the new lovers out there, focus less on expensive, material gifts and concentrate more on making the most of the time you have together.