Tom Brady is pretty much a divine figure in New England. He's known as "the goat", the "5-time Super Bowl champion", "Touchdown Tom", and "Terrific Tom" amongst many other names. You can't avoid him no matter where you are because he's just that good. Despite the deflate gate controversy and the other accusations that are held against him the Patriots, nobody can deny his contributions to the sport nor his raw talent.
Before he led the Patriots to more division titles than any other quarterback in NFL history, before he won more playoff games than any other quarterback in NFL history, and before he received his fifth ring only a few weeks ago, he was born in California in 1977 by the name of Thomas Edward Patrick Brady Jr.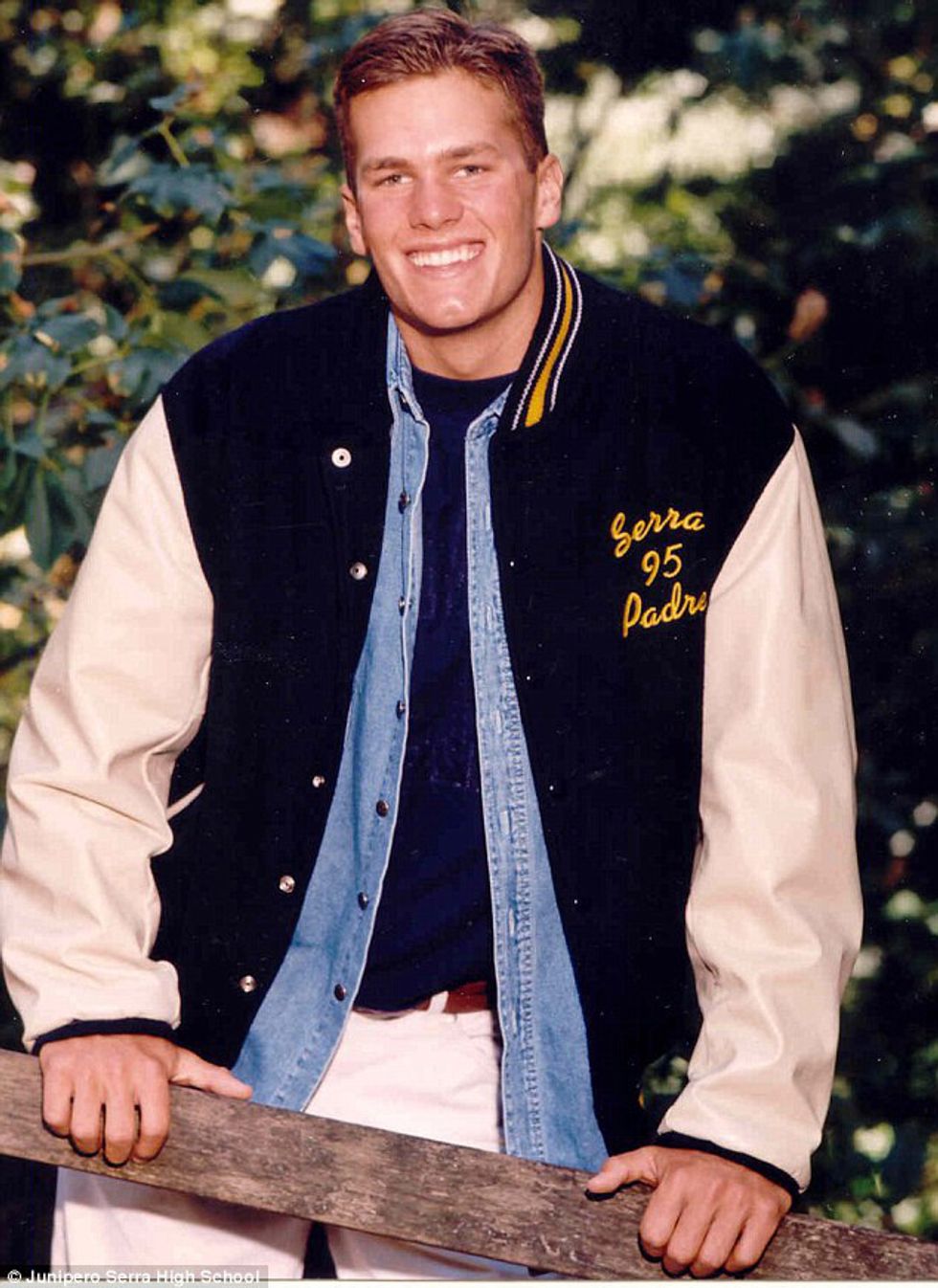 Growing up, Tom would often attend the San Francisco 49ers games to watch his idol, Joe Montana play in his role as quarterback, a sportsman that many consider the greatest quarterback and someone that Brady would always be compared to in his successful career.
In high school, Brady showed bright promise in both football, basketball, and baseball. He excelled in baseball to the point where he was drafted by the Montreal Expos but nonetheless, his passion was in football. He had a very impressive record of 236 of 447 passes for 3,702 yards and 31 touchdowns and also won All-State and All-Far West honors as well as the title for "Most Valuable Player". He ultimately decided to extend his talents and set his eyes on playing football professionally.
He sent highlight tapes to numerous colleges and eventually caught the attention of schools such as UC Berkeley, USC, UCLA, and eventually decided on the University of Michigan. However, Brady would not start for the UM football team until his junior year. During this time, Brady was continually frustrated in his fight to get playing time and often talked to a psychologist when considering to transfer to California.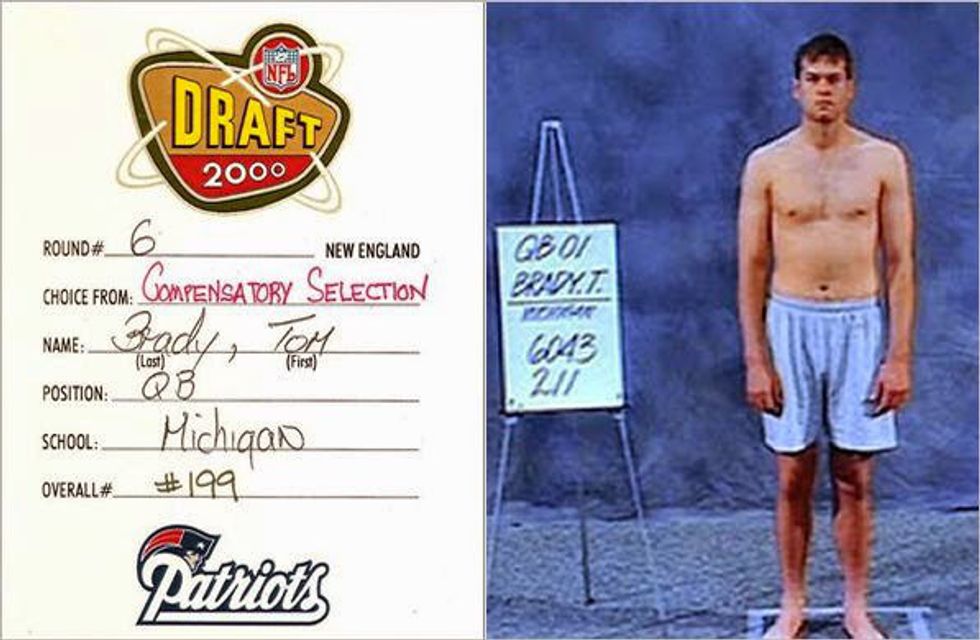 However, he gave it time and gained massive exposure in leading the team to victory in the 1999 Orange Bowl. In this triumph, he became recognized as an intelligent player with exceptional drive.
He later became drafted by the New England Patriots in 2001 after the injury of Patriots quarterback, Drew Bledsoe. Many fans and players alike would constantly ridicule him due to his underwhelming physical skills, however his strong will and determination made him stand out of the crowd to a series of coaches, including Bill Belichick.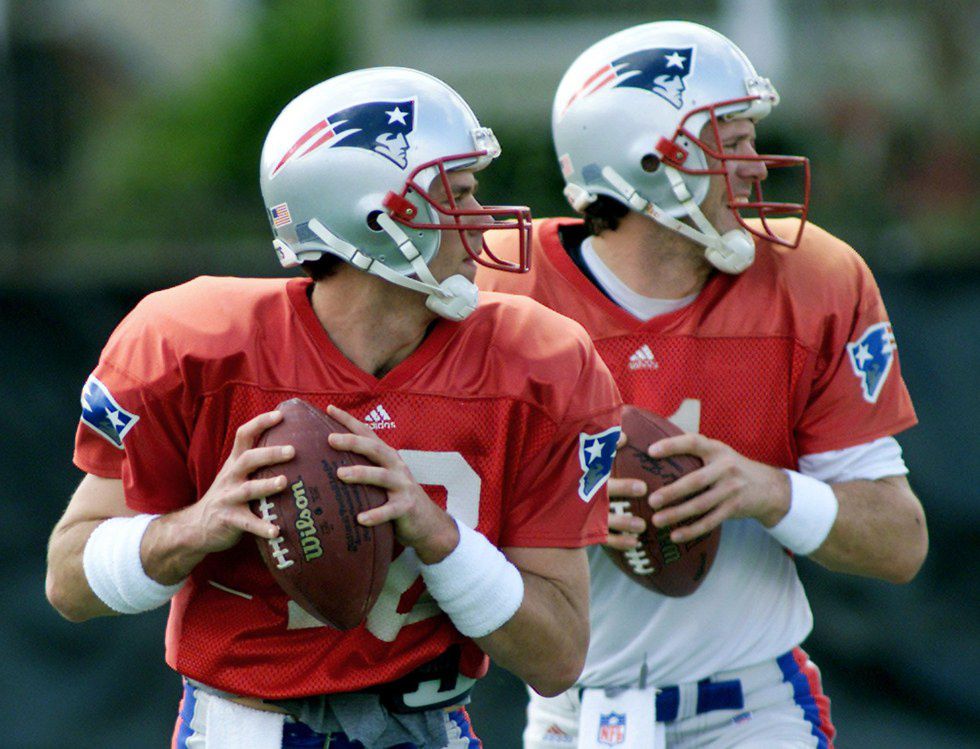 From then on, Tom Brady would prove to be one of the most gifted quarterbacks, leading the Patriots to several Super Bowls year after year. Despite having some major losses along the way, the Patriots quickly became one of the most reputed and formidable teams in the NFL thanks to the talents of Brady amongst other players such as Randy Moss, Wes Welker, Tedy Bruschi, Vince Wilfork, Rob Gronkowski, Ty Law, and many others.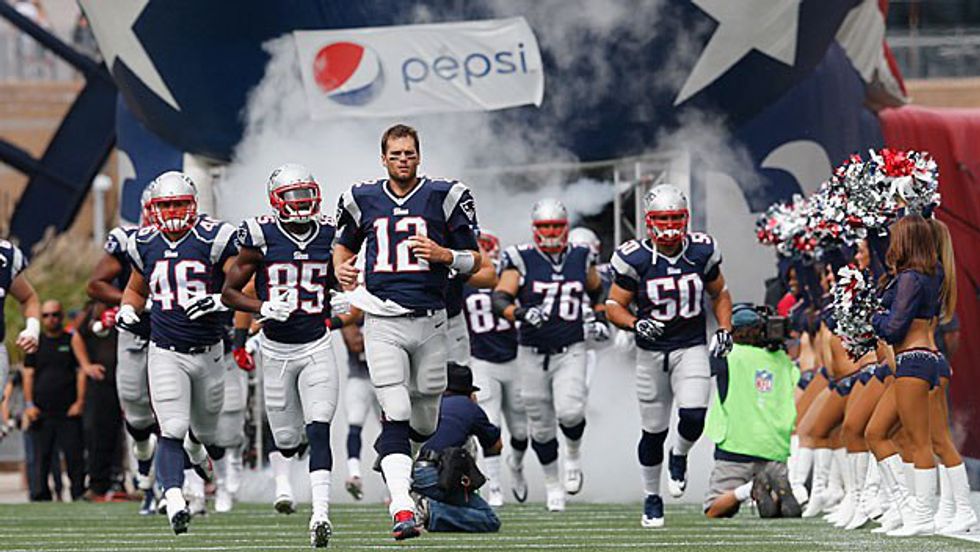 Staying in an extremely strict diet and in constant training, Brady has emphasized his desire to stay on top for as long as he can and under the wishes for the fans, hopefully he can continue to shine for another few years. However, it will truly be a long time before anyone can reach the level of determination and the number of victories Tom Brady has shown to possess.