About a year ago, right around the time when senioritis hits, I was sitting in your same shoes, counting down the days until graduation. I was indecisive about what college to attend in the fall, stressed over filling out various college applications, anxiously waiting for acceptance letters (or so I hoped) in the mail, and so over the question: "where are you going to college / what do you plan on majoring in?" that my answer became repetitive.
Freshman year of high school, I remember sitting in Mrs. Miller's health class, hearing her say "high school is going to fly by within a blink of an eye" which I dismissed it as "yeah right."
Well Mrs. Miller, you were right. Here I am, halfway through my freshman year of college already looking forward to my high school's graduating class reunion.
After beginning college, I started reminiscing on the good ole high school days and will continue to cherish the memories made throughout the 4 years, especially my senior year. With that in mind, I encourage you to take advantage of your last couple months of high school because before you know it, it's all going to be part of the past.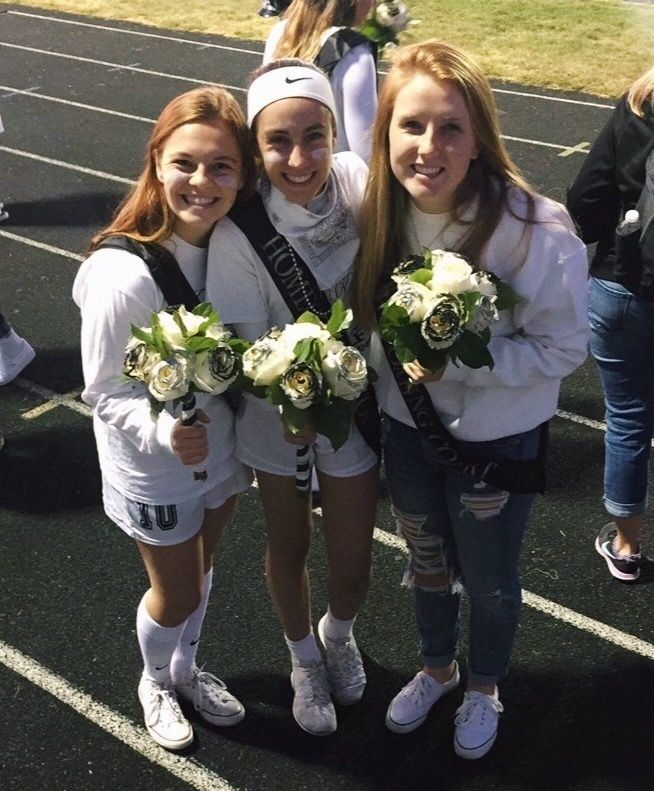 Katie Biard
Start off by acknowledging that it's okay (and very natural) to feel sentimental throughout your last semester of high school. In fact, I suggest it. Huge changes are about to happen. You graduate this spring and most likely won't be seeing familiar faces at school in the fall. You may even be moving far from your hometown, leaving behind friends and family. Just remember, this is the beginning of a new chapter in your life, and good things await.

I encourage you to attend at least a couple sporting events before graduation. Whether it be soccer games, lacrosse games, or anything else in between, it's one of your last opportunities to cheer on your fellow classmates and show some of your school spirit.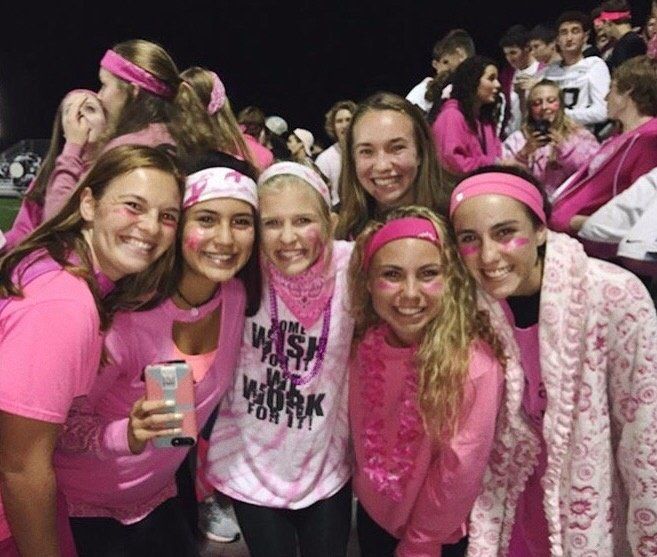 Katie Biard
Enjoy these homework assignments while they last, because they're nothing like that in college. Reality sets in pretty quickly. You will have a bigger workload, and will need to study harder in order to succeed on exams. I learned that one the hard way, but just know your hard work and diligence in high school will pave the way for a good work ethic throughout college.

However, while the homework load in college can seem hard to balance with work and social life, your schedule will be a breeze. No more bells to tell you to move from class to class, no more being locked up in a building for 8 hours, and no more getting up at 6:30 a.m. every morning to catch a ride to school. You have the opportunity to create a schedule that works for you. You want your earliest class to be at 10 a.m.? Go right ahead. You want to leave Fridays wide open? Suit yourself.
Before graduation in the spring, I want you to ask yourself: did I do something out of my comfort zone? If your answer is no, don't fret. Your last semester of high school is the perfect time to try something new. Interested in trying out for the track team? Go for it! Wanting to be involved in a new club? It's never too late. During my senior year I decided to emcee the talent show with one of my friends. For someone who has never been on stage before, I had no idea what I was doing, but that was all part of the fun. Looking back now, it was one of my favorite memories of high school.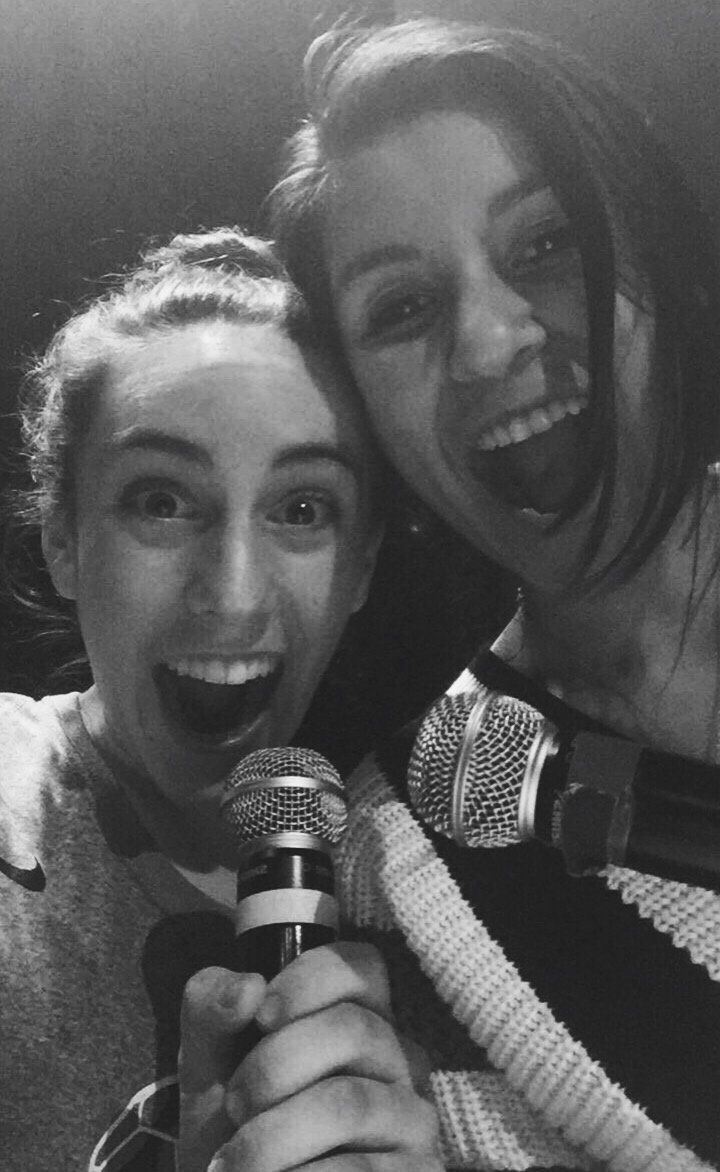 Gabrielle Faletto
Appreciate everything from the conversations you have in the hallways within the five minutes between classes to the teacher's you've cherished for 4 years. If you graduated with a smaller school and decide on going to a big school for college (like me), there won't be many times where you will see your locker neighbor (or in this case, your roommate) while walking to class. Seeing fresh faces everyday on the way to class can take some getting used to, but on the bright side, this just means that there is a wide variety of new people to meet.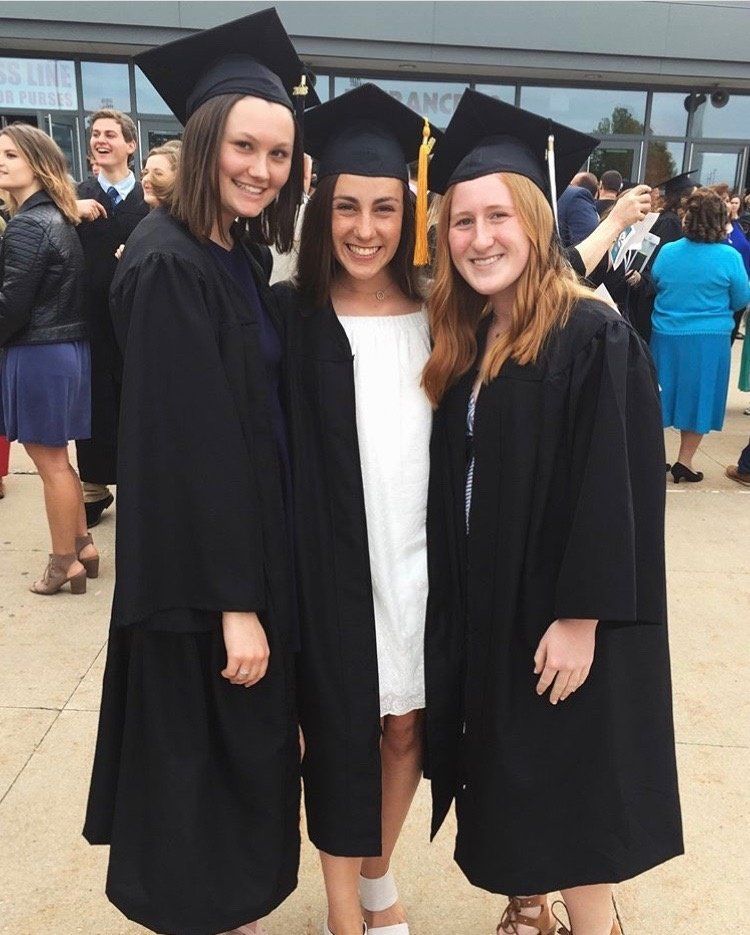 Go to prom. You've spent anywhere between four and 13 years with these people. Who cares if you don't have a date. Grab some of your closest friends and make this night count.

Finally, when it comes down to the minute you walk across that stage and flip your tassel, enjoy every moment of your graduation day and know that the bonds you've made throughout your education thus far will carry into your future, even when you're miles away. This is the last time your class is going to be together in the same place (until future reunions, of course). Take a chance to sit back and enjoy the rewards of everything you've worked so hard for during the past 4 years.

You will soon realize that senior year is like a roller coaster ride filled with emotions. So take this information as you please, and make your last couple months of high school count.