Welcome back
Sign in to comment to your favorite stories, participate in your community and interact with your friends
LOG IN WITH FACEBOOK
Report this Content
This article has not been reviewed by Odyssey HQ and solely reflects the ideas and opinions of the creator.
Subscribe to our
Newsletter
Featured
Exploring the controversy behind the popular worship song "Reckless Love"
14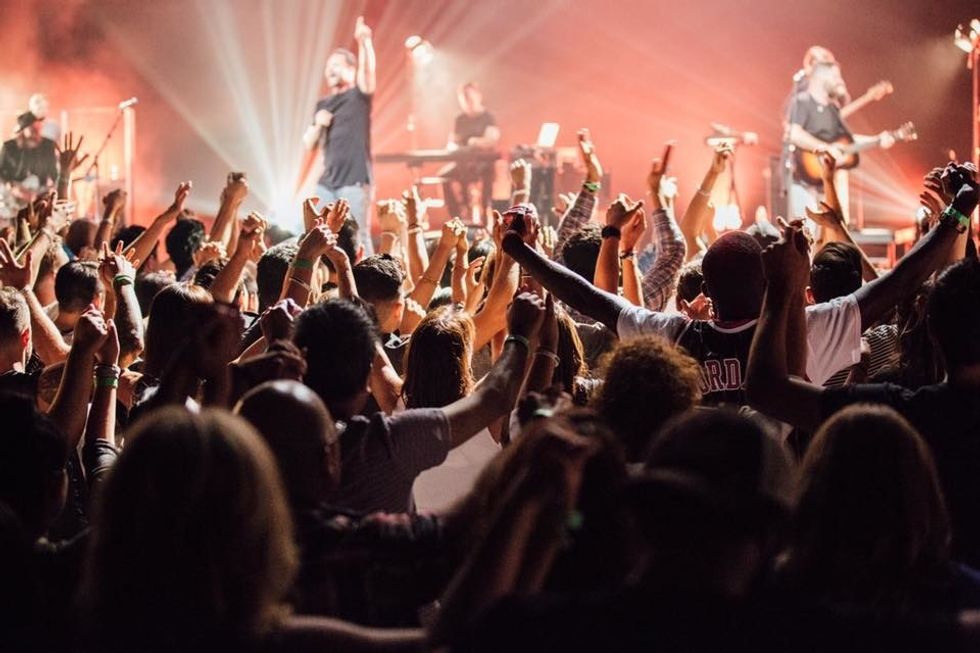 First things first I do not agree with people getting so caught up in the specific theology of a song that they forget who they are singing the song to. I normally don't pay attention to negative things that people say about worship music, but the things that people were saying caught my attention. For example, that the song was not biblical and should not be sung in churches. Worship was created to glorify God, and not to argue over what kind of theology the artist used to write the song. I was not made aware of the controversy surrounding the popular song "Reckless Love" by Cory Asbury until about a week ago, but now that I am aware this is what I have concluded.The controversy surrounding the song is how the term reckless is used to describe God's love. This is the statement that Cory Asbury released after many people questioned his theology regarding his lyrics. I think that by trying to clarify what the song was saying he added to the confusion behind the controversy.This is what he had to say,
"Many have asked me for clarity on the phrase, "reckless love". Many have wondered why I'd use a "negative" word to describe God. I've taken some time to write out my thoughts here. I hope it brings answers to your questions. But more than that, I hope it brings you into an encounter with the wildness of His love.When I use the phrase, "the reckless love of God", I'm not saying that God Himself is reckless. I am, however, saying that the way He loves, is in many regards, quite so. What I mean is this: He is utterly unconcerned with the consequences of His actions with regards to His own safety, comfort, and well-being. His love isn't crafty or slick. It's not cunning or shrewd. In fact, all things considered, it's quite childlike, and might I even suggest, sometimes downright ridiculous. His love bankrupted heaven for you. His love doesn't consider Himself first. His love isn't selfish or self-serving. He doesn't wonder what He'll gain or lose by putting Himself out there. He simply gives Himself away on the off-chance that one of us might look back at Him and offer ourselves in return.His love leaves the ninety-nine to find the one every time."
Some people are arguing that song is biblical because it makes reference to the scripture from Matthew 28:12-14 and Luke 15. Both of these scriptures talk about the parable of the lost sheep and the shepherd. The shepherd symbolizes God and the lost sheep are people that do not have a relationship with God. On the other hand some people are arguing that using the term reckless, referring to God's character is heretical and not biblical. I found two articles that discuss the controversy about the song.The first article is called, "Reckless Love" By Cory Asbury - "Song Meaning, Review, and Worship Leading Tips." The writer of the article, Jake Gosselin argues that people are "Making a mountain out of a molehill" and that the argument is foolish. The second article, "God's Love is not Reckless, Contrary to What You Might Sing" by author Andrew Gabriel argues that using the term reckless is irresponsible and that you cannot separate Gods character traits from God himself. For example, saying that God's love is reckless could also be argued that God himself is reckless. Reckless is typically not a word that someone would use to describe God and his love for us. The term reckless is defined as (of a person or their actions) without thinking or caring about the consequences of an action. However, Cory Asbury is not talking about a person, he is talking about God's passionate and relentless pursuit of the lost. While I would not have chosen the word reckless, I understand what he was trying to communicate through the song. Down below I have linked two articles that might be helpful if you are interested in reading more about the controversy.
Keep Reading...
Show less
Student Life
Whether you admit it or not, that tiny town will always have your heart.
233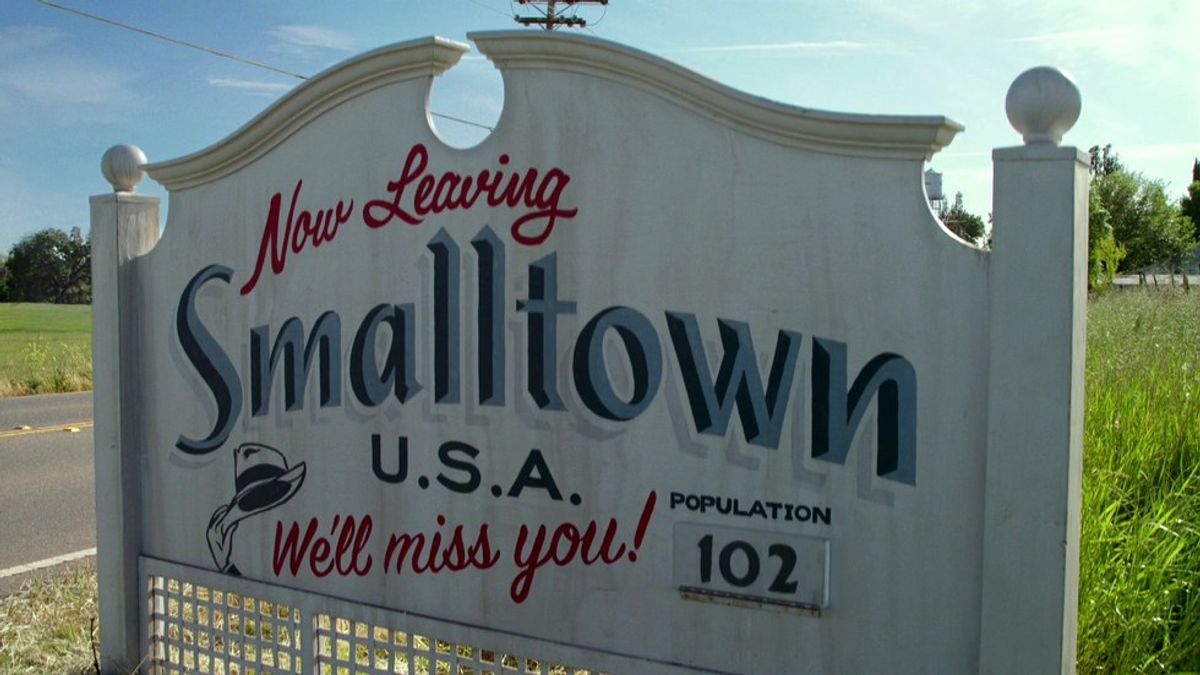 The Odyssey
1. You still talk to people that you went to elementary school with.
These are the people you grew up with and the people you graduated high school with. The faces you see in kindergarten are the same faces you'll see for the rest of your life.
2. When people ask where you're from, you just mention the nearest Metropolitan city to your home town.
No one has ever heard of your town, anyway.
3. You fully expect to run into at least 3 people you know when you're going out.
Everywhere you go- the grocery store, the post office, the gas station- you're bound to run into somebody.
4. Plans for Friday night include walking around the nearest Walmart.
There really isn't much else to do so you have to make your own fun somehow.
5. It's a normal thing to get caught behind a tractor on the road.
It made you late to school countless times, but at least your teachers could relate.
6. Your teachers always call you by your sibling's names.
In a town that's small, there's no doubt that they've taught at least one of them.
7. Friday nights revolved around what sports team was playing.
Friday nights were dedicated to football and winter was dedicated to basketball. Every Friday in fall the entire town will be their repping the team's colors.
8. You and your friends just drove around at night blasting music because there was nothing else to do.
With no destination in mind, you know the town like the back of your hand. So many memories were made just by driving around.
9. It's a big deal when a new restaurant opens up in town.
When you've had the same restaurants for your entire life, there's no doubt that it will become the newest hang out spot among your peers.
10. Everyone talks about leaving but once you're gone, you know you'll miss it.
Whether you like it or not, it's the place you were born and raised and it will always be home to you, no matter where life take you.
Keep Reading...
Show less
Student Life
Why I love high school football games, even though I don't like football.
1523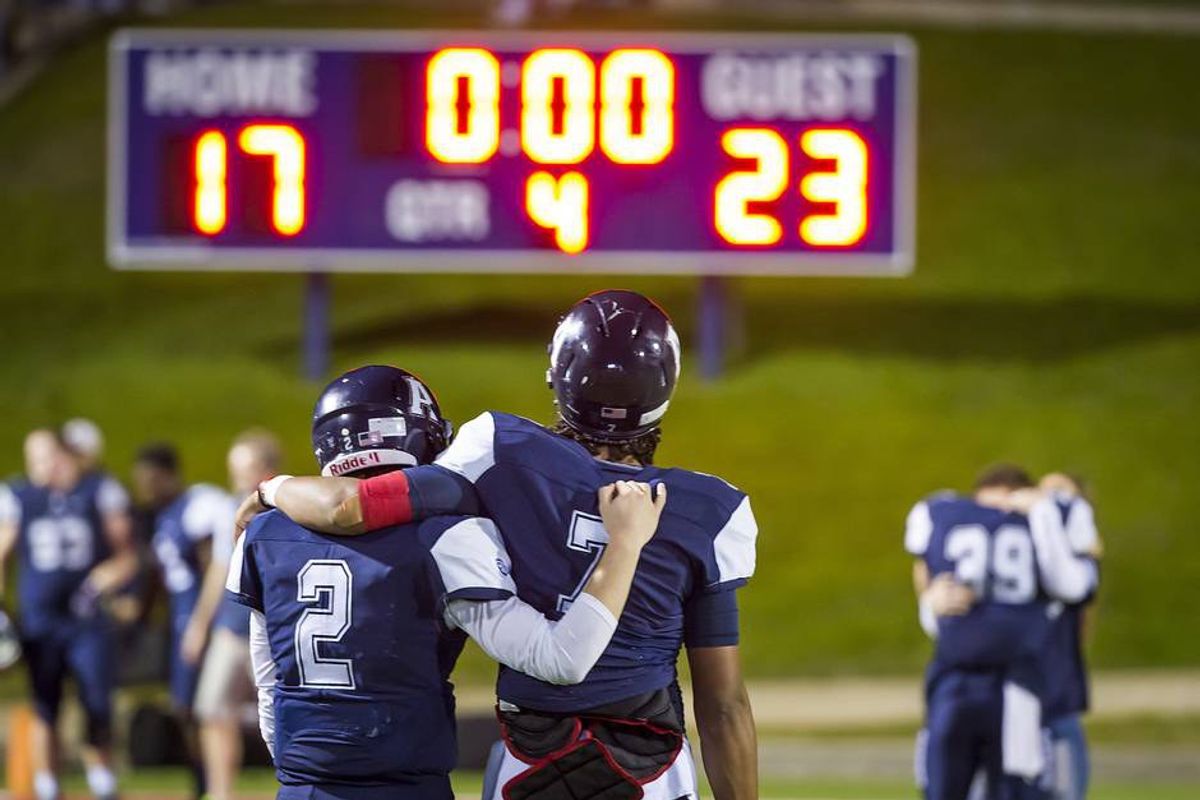 Dallas News
When most think of high school they think of friend drama, parties, getting your drivers license, and best of all foot ball games.
I know nothing about football. Seriously, nothing. However, going to the turf on Friday nights in the fall is one of my favorite things. The crisp air, the hot chocolate, the packed stands, the face paint, and the overall school unity. For me, its not about the game (although a win is great.) For me its all about the atmosphere, and the people.
I love the band playing in the background, and the dancers on the track in front. The bright lights, yet surrounding darkness. The crazy loud cheers, and wild outfits to fit the nights theme. The inevitable playing of Sweet Caroline and dancing of over excited students.
Those Friday Night Lights truly are the best.
Keep Reading...
Show less
Politics
The United States is a relatively infantile nation, but its legacy of spoken rhetoric is one of the richest in the world.
4415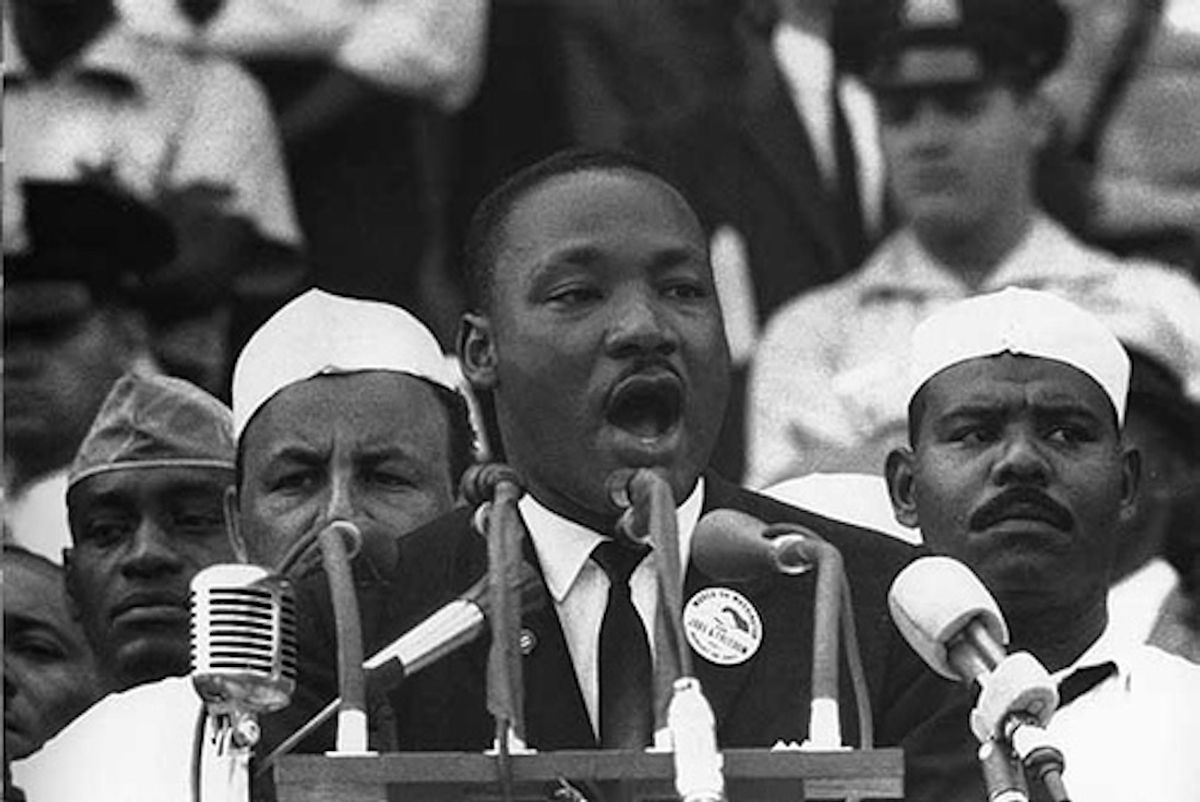 flickr
Rhetoric, in all its forms, arrives under the scrutiny of historians both for its historical impact and literary value. Dozens of speeches have either rallied the nation together or driven it drastically apart –– the impact of speeches in politics, social movements, and wars is undeniable.
So, I present the ten most powerful speeches from the twentieth and twenty-first centuries. I am only including those made after the widespread use of picture-and-audio-synced cameras. You will notice that there are no female speakers; hopefully, this will change as time, and society, wanes on. The list is in order of oldest to most recent.
This speech is among the most widely known of a president. Its meaning became the battle cry of an impoverished people, who were relying on the charismatic, newly-inaugurated Roosevelt to lead them through the valley of the Great Depression. The oration is in great contrast to much of his campaign, which was marked by him actually speaking poignantly very little. Emerging technology also made it more accessible for the average citizen to view or read this speech.
2. Franklin Delano Roosevelt: Pearl Harbor, "A Date Which Will Live in Infamy" (December 8, 1941).
Years later, President Roosevelt took the podium in a Congress chamber to deliver a stern message not only to its members, but the American people. He condemned the monstrosity that had occurred in Hawaii, an act by the "Empire of Japan". Less than an hour after the speech's delivery, Congress approved for the United States to formally join the Allies in WWII.
On a frigid January day, swashbuckling Massachusetts native John F. Kennedy took the oath of office, inaugurating the age of Camelot in the United States that would see the makings of the Cold War. His words stood in contrast to the legacy of his predecessor, Dwight Eisenhower, whose words hardly ever became so impassioned. JFK's youth and enthusiasm, along with his many controversies, make his speeches even more remarkable in the eyes of history.
4. John Fitzgerald Kennedy: Speech to Berlin, "Ich Bin Ein Berliner" (June 26, 1963).
Just five months before his assassination, President Kennedy traveled to Berlin to reassure the citizens of West Berlin that they were approved of-- and protected-- by the United States. JFK mentions the ages-old "I am a citizen of Rome," relating it to democratic Germany instead. He even spoke in German at parts, his famous line being "I am a Berliner," in an unmistakable Massachusetts accent.
5. Martin Luther King, Jr.: March on Washington, "I Have a Dream" (August 28, 1963).
The now-beloved reverend and civil rights leader MLK was a master of rhetoric. His years of training for church and excellent education make him not only articulate, but inspiring too. Hundreds of thousands of marchers witnessed King plea for a future in which his children, and their children, would not be bound by their race.
6. Martin Luther King, Jr.: Mason Temple, "I've Been to the Mountaintop" (April 3, 1968).
The speech was given to a congregation in Memphis, mainly concerning the Memphis Sanitation strikes. Little did anyone know this would be MLK's last public speech. As always, he advocated for nonviolence, boycotts, and peaceful protests. His tone shifts near the end. His family and other advisers had seen the danger in Memphis and other places King travelled, and had tried to dissuade him from continuing. He speaks of the possibility of an early death of his; the speech is truly prophetic, as MLK was assassinated the very next evening.
7. Richard Nixon: Address to the People, "Nixon Resigns Amid Watergate" (August 9, 1974).
It is common knowledge that the ever-paranoid Richard Nixon was embroiled in scandal several times in his career, especially the presidency. He foresaw his impeachment and decided to resign instead, though not truly admitting his guilt. To this day, he is the only president to willingly step down from an active term.
8. Ronald Reagan: At the Berlin Wall, "Tear Down this Wall" (June 12, 1987).
With the Cold War coming to a close and the USSR on the brink of collapse, President Reagan returned to where JFK had stood to deliver a clear message to "Mr. Gorbachev": to destroy the hastily-built Berlin Wall that split Germany.
9. George W. Bush: At Ground Zero, "9/11" (September 11, 2001).
The terrorist attacks of that fateful morning made another date which will live in infamy. President Bush left his reading appointment at an elementary school to fly to New York and stand among the rubble with emergency workers and press surrounding him. He had a fireman under one arm and held a megaphone with the other.
10. Barack Obama: Victory Speech, "Yes We Can" (November 4, 2008).
Barack Obama, who stepped to the forefront of politics after delivering a powerful speech at the 2004 DNC, defeated Republican John McCain and became the first non-white man to serve as the president of the United States. His campaign promise of "yes we can," followed him through two full terms, leading to the triumphant phrase of "yes we did."
Keep Reading...
Show less
Politics
This is me taking a break from being cynical and imagining how the world could be one day.
4834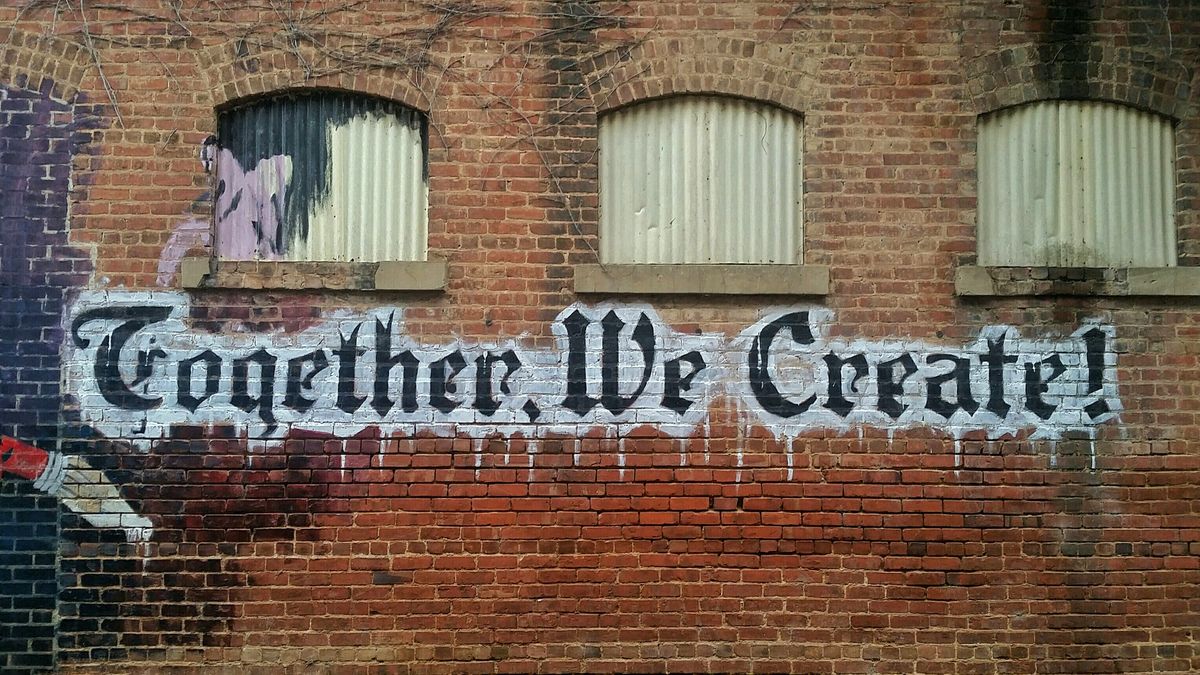 Unsplash
By now, people are probably sick of hearing me talk about myself, so I'm changing it up this week. In keeping with the subject of my J-Term class, I'm asking myself a political what-if question. What if we could create a sovereign global government firmly grounded in justice that could actually adjudicate Earth's many disparate nation-states into one unified world government?
I should confess up front that I have a vision of the world as it appears in the universe of the Star Trek franchise. The Earth of the Star Trek universe has unified the entire world under one unitary governing body, and war, famine, disease, and conflict are things of the past. The human race in general has evolved to a higher moral standard that obviates greed, envy, and other harmful impulses. This collective dedication to the betterment of the human condition fosters fantastic technological progress that allows humanity to explore the galaxy that we have thus far only been able to contemplate philosophically.
Right away, I acknowledge that there are many, many issues with the question that I have just posed. Perhaps the foremost objection to this question is that such a government would never be practical or feasible. The picture I've just painted is a fanciful, pie-in the sky, pipe dream that deserves only derision. After all, the world is wracked with nations of implacable enemies engaged in centuries-old disputes that seem intractable.
However, since this is not an academic paper, but an article where I have much greater creative freedom, I will defer addressing the many logistical concerns with bringing such a dream about. Instead, I'll focus on a few choice hypotheticals that I think would bring today's world a little closer to the one I described above. I realize that these suggestions range from merely impractical to borderline ludicrous. However, mankind has achieved things thought to be ludicrous before, and I think that given enough time and incentive, we could do so again.
The U.N. takes its proper place as a sovereign world government. If the United Nations were actually to wield the power that Woodrow Wilson envisioned for it at one point, then perhaps a united front of nations prepared to use armed resistance against Adolf Hitler might have prevented, or at least delayed, WWII. Unfortunately, the League's structure and mandate prevented much productive agreement on issues because of both the required unanimous vote to enact policy and the inherent aversion of member countries to support any policy that did not suit its own interests. Perhaps a sovereign U.N. government with power to settle disputes both diplomatic and military could prevent a WWIII.
Failing the prevention of such a conflict, I believe (and hope) that a third world war would force a collective reevaluation of human morality. Such an examination of conscience would require the many nations to reprioritize the interests of others, sometimes ahead of their own. This would be not only a revision to government policy but to morality and philosophy at both the personal and global levels. Basically, better government would be served by better people.
Another thing tied in to the revision of human morality is the death of money. Were the idea of money to go the way of the dinosaur, acquisition and greed would no longer be the driving forces in our lives, and we would have to dedicate ourselves to new, healthier pursuits (in theory, at least.) Maybe the creation of a new world economy with some kind of barter system would replace our current fascination with currency.
Once again, I want to emphasize that these ideas are all merely my own flights of fancy. They represent what I think the world could be like, maybe in a thousand years or just ten. Who knows?
Keep Reading...
Show less
Subscribe to Our Newsletter