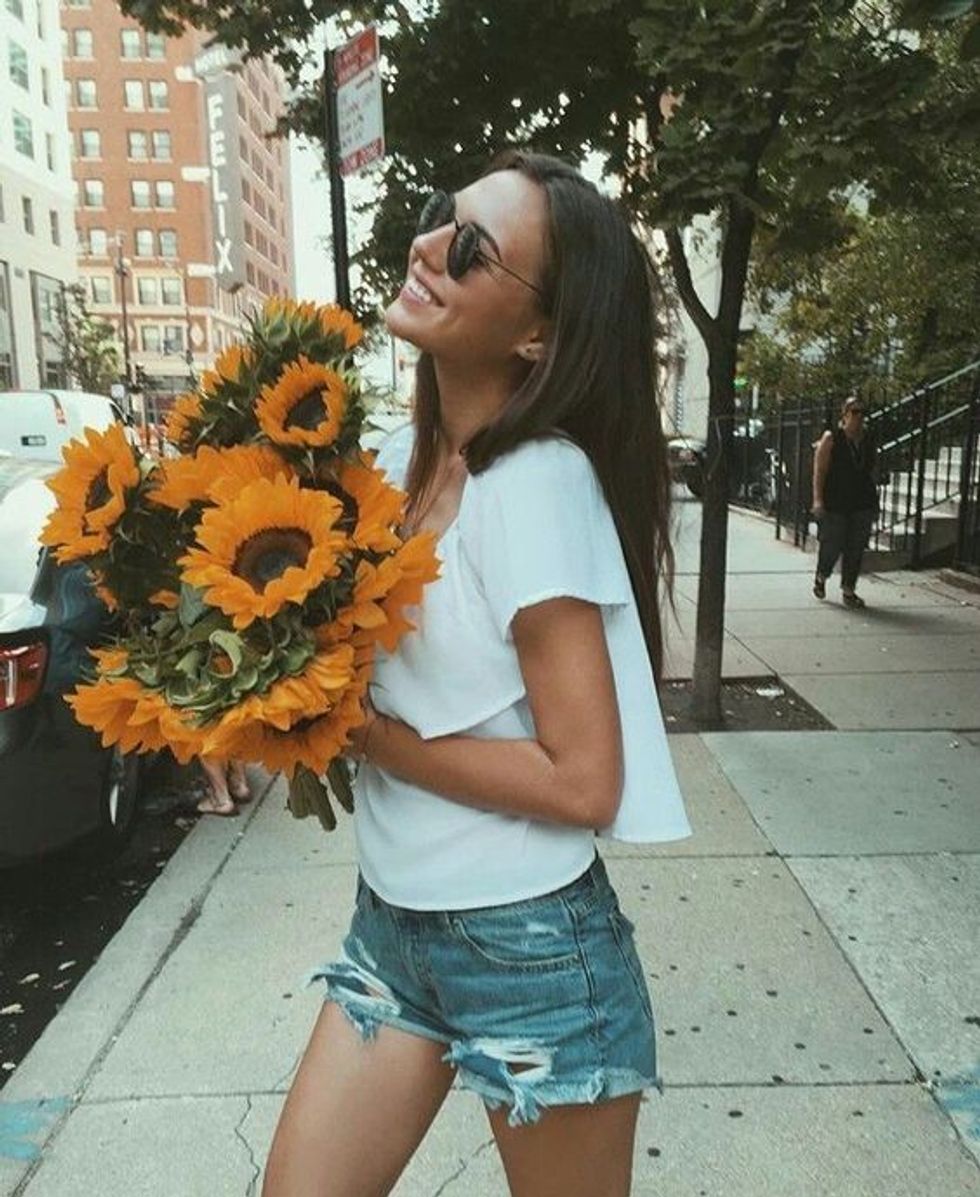 ---
"Don't let what he wants ECLIPSE what you need. He is very dreamy, but he is not the sun. You are." -Dr. Cristina Yang, Grey's Anatomy
---
A wise woman once said "You are a gifted surgeon with an extraordinary mind. Don't allow what he wants to eclipse what you need. He is not the sun. You are." Thank you, Shonda Rhimes and Dr. Cristina Yang. This quote rings true to almost every girl at one time in her life. While we all can't be surgeons on Grey's Anatomy, the message still gets across. That boy you're worried about is not everything.
This is to the ladies who might have forgotten that.
---
1. He is not everything
He might be amazing but he is not everything. It may seem like it now but you're looking through rose-colored glasses. Your life is just as important as his. Your aspirations, wants, and needs matter. You matter. It's okay to put yourself before him sometimes. Know your self-worth and that you are worthy of love. It's okay to love yourself. You are capable of it and you deserve to love yourself. You're so much more than you allow yourself credit for.
2. Don't worry, be happy
Create your own happiness. It is important. Stop wasting precious moments on this earth chasing this "Happily ever after". Do not revolve your life or your measure of happiness around your significant other. Invest in yourself. be happy because you want to be. Create your own happily ever after. Be independent in all aspects of your life but most importantly with your happiness.
3. Nothings perfect
from an early age, young girls are taught to go out and find their happily ever after. They imagine their weddings, what their dresses will look like, who will be their bridesmaids etc. So when we think we find "the one" we are quick to try to make the relationship perfect. That just isn't part of life. Couples fight and that's okay. Happily ever after doesn't exist. Prince Charming doesn't exist. 2. You were fine before him and you'll be fine after him
4. Stop making excuses for him
Sometimes you love someone so much that you can't see when they've hurt you. You excuse the pain they put you through for the moments of happiness they bring you. If Jake from Sigma apple pie never responds to your messages and turns the other way when he sees you on campus he isn't playing hard to get. He's just not that into you. And that's okay. You deserve better. Don't waste your time on someone who is not right for you. When I look back on my life I don't ever want to see so much time wasted on a single person, especially one who wasn't worth it.
5. Live your life for YOU
Live your life for you and nobody else. Do what YOU want. Were young and were only responsible for ourselves right now so let's live it up. This is the time to make memories. This is the time to be selfish. It may not feel like it now but the boy you're hung up on isn't going to matter in a few months. He probably won't matter by next year. I don't know about you but I never want to look back on my life and see how much time I wasted. i want to look back and remember that night out with my friends instead of the night i stayed in crying over some loser. Chances are you won't even remember his name. Stop wasting your timed. We can't get these moments back. So we need to appreciate them while we still can.
- He is not the sun, You are. And don't ever forget that.