Yes, I am a theatre major. Yes, I realize that my dreams are large. Yes, I want to end up in New York where everything is much more expensive. Yes, I realize that I probably won't make as much money in my career as I would like to. No, I don't have a more rational backup plan. Yes, I know that barely anyone actually makes it to Broadway. Yes, I know that stability in a job is rare. I know all of these things, I just don't care.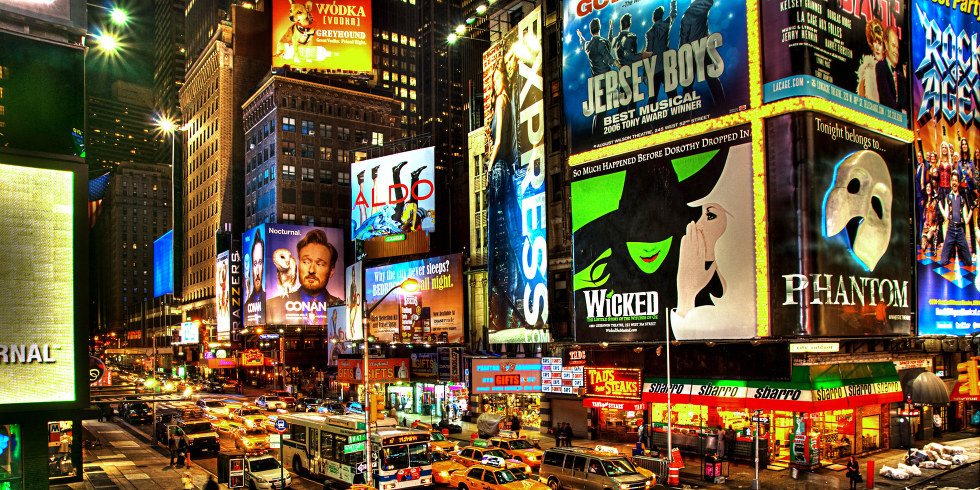 So often have I been told that I'll never make it as a theatre major and if I do, I'll be broke for the rest of my life. I've been told to come up with a boring backup plan for when my dreams don't quite work out and I need to provide for a family. I've been taught that even if I put all of the efforts forth and wind up with my dream job and my dream life, that I won't be able to reasonably survive with the money that I'll make with a theatre job.
The thing that these people don't know is that this world is so large and there are so many opportunities that as long as I put the effort and determination into my work, almost anything is possible. Determination and hard work can lead me anywhere. There are seven continents on the planet Earth. If I can't find something where I am now, I'll broaden my search and find it elsewhere.
Yes, I could spend the rest of my life making a decent amount of money in a decent but boring desk job, or I can follow my dreams and love going to work every day which makes up for the loss in money. I would much rather be happy than be wealthy and that's what matters. At the end of the day, this is my life. What these other people have to say doesn't matter. I know that I'll work harder and harder every single day until I achieve my dreams. So yes, I have big dreams that may or may not come true, but frankly, whether they do or don't is no one else's business.
So friends, family, peers, and anyone else that has an opinion, next time you decide to question whether or not I will be able to fulfill my dreams, don't. Ask yourselves why you didn't fulfill your dreams instead.