Harry Potter and the Cursed Child is a play that was written by J.K. Rowling, John Tiffany, and Jack Thorne. Thorne directed the play as well. Since the production is a play, the book is written in script format. A lot of readers complained that they had trouble reading it in script format, but I found that it was a nice change-up from the traditional books. After all, this is not a traditional Harry Potter book to begin with. The original story by J.K. Rowling was completed after the Deathly Hallows and there is no way around that. Harry Potter and the Cursed Child was just a bit of an extension for the fans.
That being said, yes there are parts in the screenplay that were not written by Rowling. Die Hard Potter Heads will reject the screenplay entirely just because of that fact alone. This screenplay is meant to be read with a perspective. You will obviously not be as satisfied with this book as you may have been with previous ones.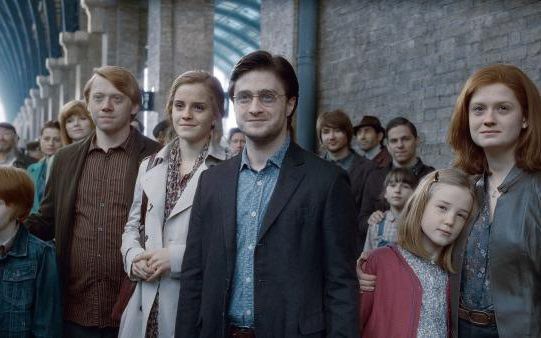 Image Source: Telegraph

The book is surrounded by the usual characters of the Harry Potter series along with Harry's son, Albus, and Draco's son, Scorpius. The two kids become great friends and get into loads of mischief together all because Albus and Harry do not have a steady relationship.
The plot is the perfect balance of being complex, but not complex enough to jeopardize the integrity of the Harry Potter series. The plot fits in well with events that had previously taken place in the series. The book is right around a 300 pager making it not too difficult to read. It did not make me want to stay up all night and read it, but it certainly was not a let down.
I would give this book a 4 out of 5 stars, and not comparing it to the previous books in the series. It is certainly a different type of literature by Rowling and it that is important to keep in mind. If you are looking for a traditional Harry Potter book to add onto the series, this is not the book for you. However, if you are looking for a short extension to get your Harry Potter fix, i suggest picking this book up from your local book store.