DC Entertainment's favorite frenzied former psychiatrist Harley Quinn just might be a focus of an upcoming movie featuring Margot Robbie as both actress and producer, according to The Hollywood Report. DC Entertainment and Warner Bros. have confirmed their consideration for the production but declined to comment on any further details, as reported by Entertainment Weekly.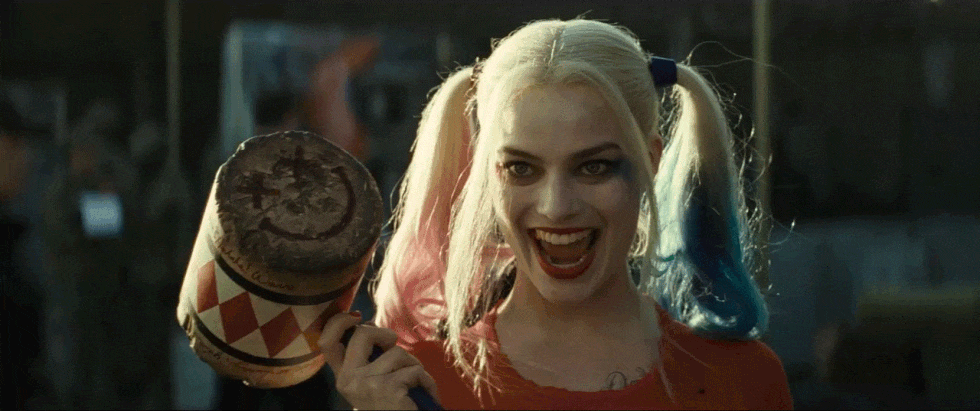 Margot Robbie, who plays the role of Harley Quinn in the upcoming movie "Suicide Squad," is said to be the leading force behind the project. A script for the untitled spinoff is allegedly in the process of being written by a currently unknown female writer. No official statements have been made regarding the specifics of the movie, but titles such as "Birds of Prey," "Gotham Sirens," and "Batgirl" have been surfacing.

The movie would not only focus on Harley Quinn, but instead be centered around an assortment of DC's female heroes and villains. Another article from The Hollywood Reporter speculates that characters to join the project could include Batgirl, Catwoman, Poison Ivy, Katana, Black Canary, and others.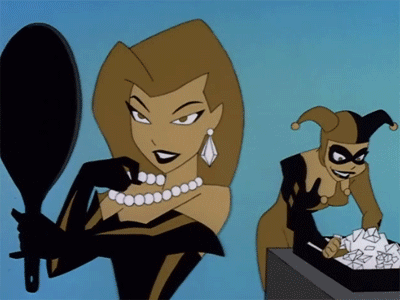 Originally appearing in "Batman: The Animated Series" (1992) as the Joker's criminally insane accomplice, Harley Quinn has earned substantial popularity for herself among fans of the DC universe. Her fandom comes with great reason too. Quinn's backstory is a tale of love, betrayal, and absolute madness. Formerly known as Dr. Harleen Quinzel, she was a psychiatrist brought in to examine the Joker during his stay at Arkham Asylum, a.k.a. the place where all of Gotham's criminals end up at some point. Being the cruel and desperate character that he is, he played with her mind (and emotions?) and eventually led her to feel sorry for him. Dr. Quinzel ends up falling in love with the Joker and helping him escape Arkham. And in short, Harley Quinn is born as a sidekick and "love interest" for Mr. J. Ever since her first appearance in 1992, Quinn has appeared in television shows, comic books, video games, and everything DC related— except for a live action movie.
But what's not to love about this violently whimsical character? She is intelligent, hilarious, and an all around badass. Harley Quinn's personality and humor resemble those of Marvel's "Deadpool," and it could be possible that DC is planning on taking a similar approach. I mean, have you seen the variety of Harley Quinn's wardrobe? She definitely deserves a spin off.
The fans of this super agile and toxic immune (kudos to Poison Ivy) clown princess just might be the catalyst to get this movie started. On Margot Robbie's most recent Instagram post, fans have been congratulating her and showing their support for the movie. Instagram user xlpizzadeluxe commented, "Yaaaas girl. Makin power moves while lookin🔥. Birds of Prey/Gotham Siren is an amazing idea, I'm behind you 100%. 😘"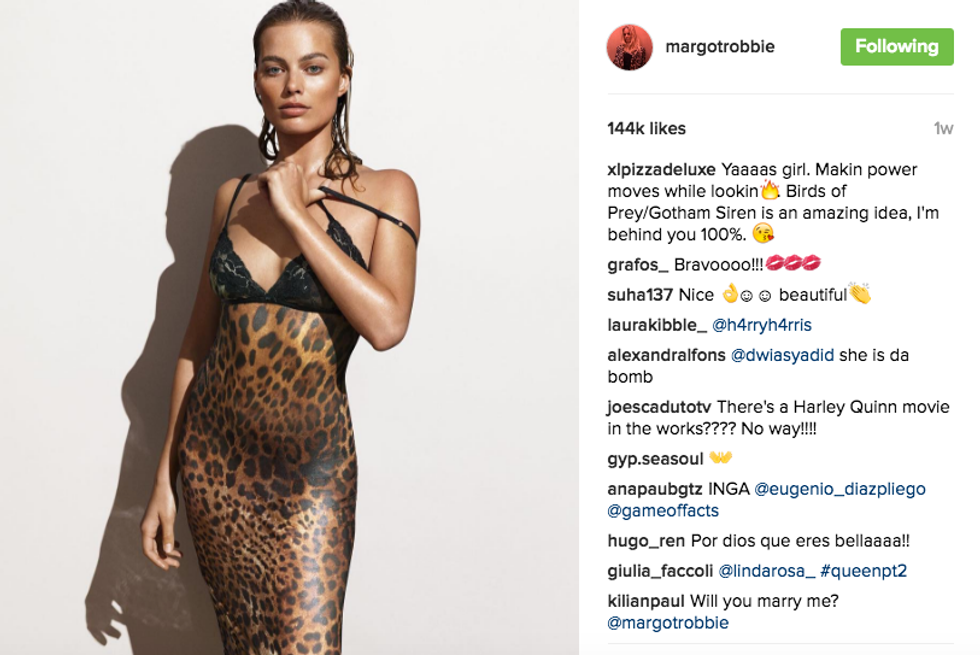 Until further details are released about the possible spinoff, fans can look forward to seeing Harley Quinn's first live action appearance played by Margot Robbie in "Suicide Squad" premiering August 5, 2016.
DC's female characters for the win!