Scooby Doo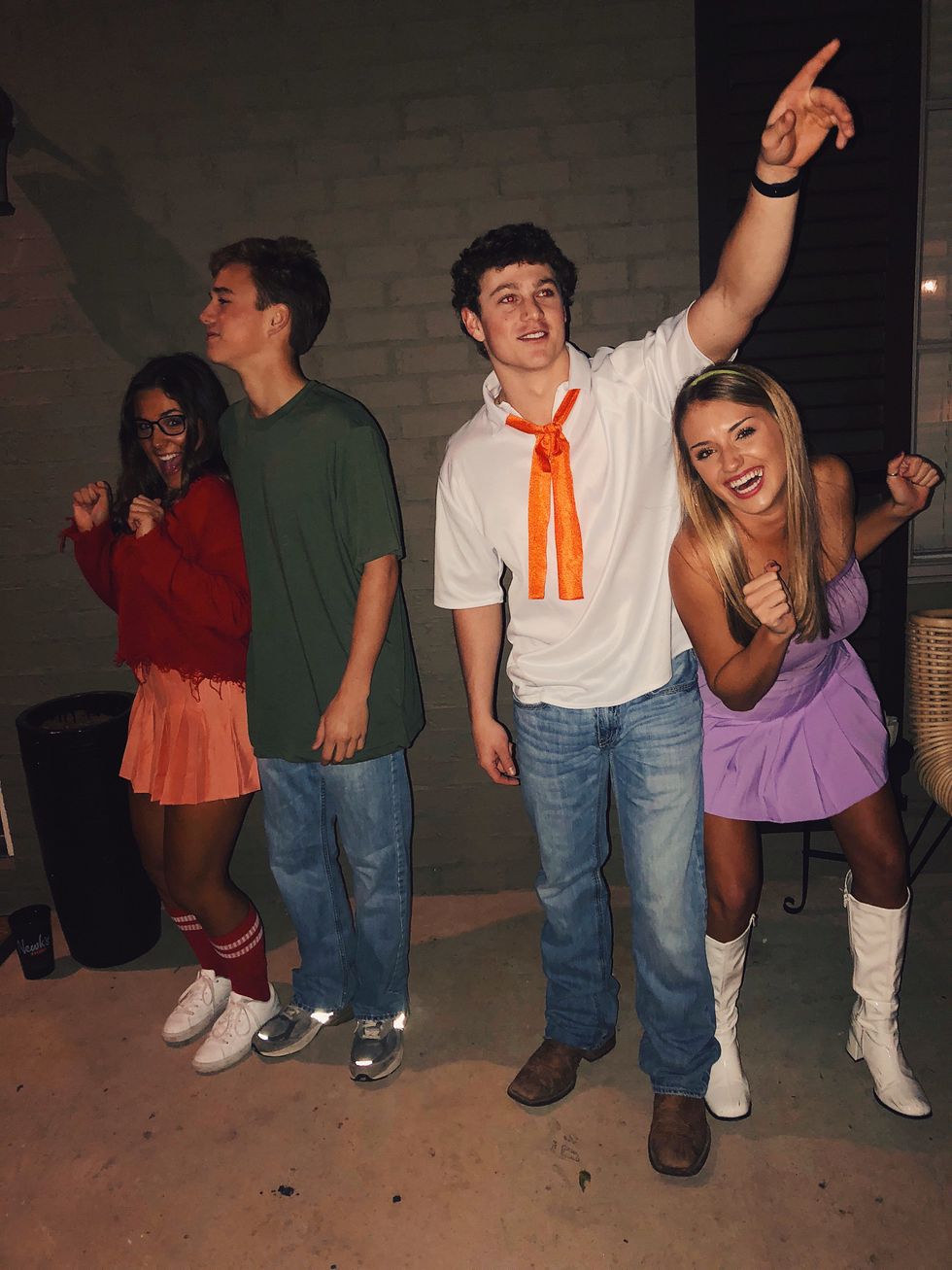 This costume is really simple, but a classic! I looked up what the cast wore and got the same colored clothing as the characters.
Toga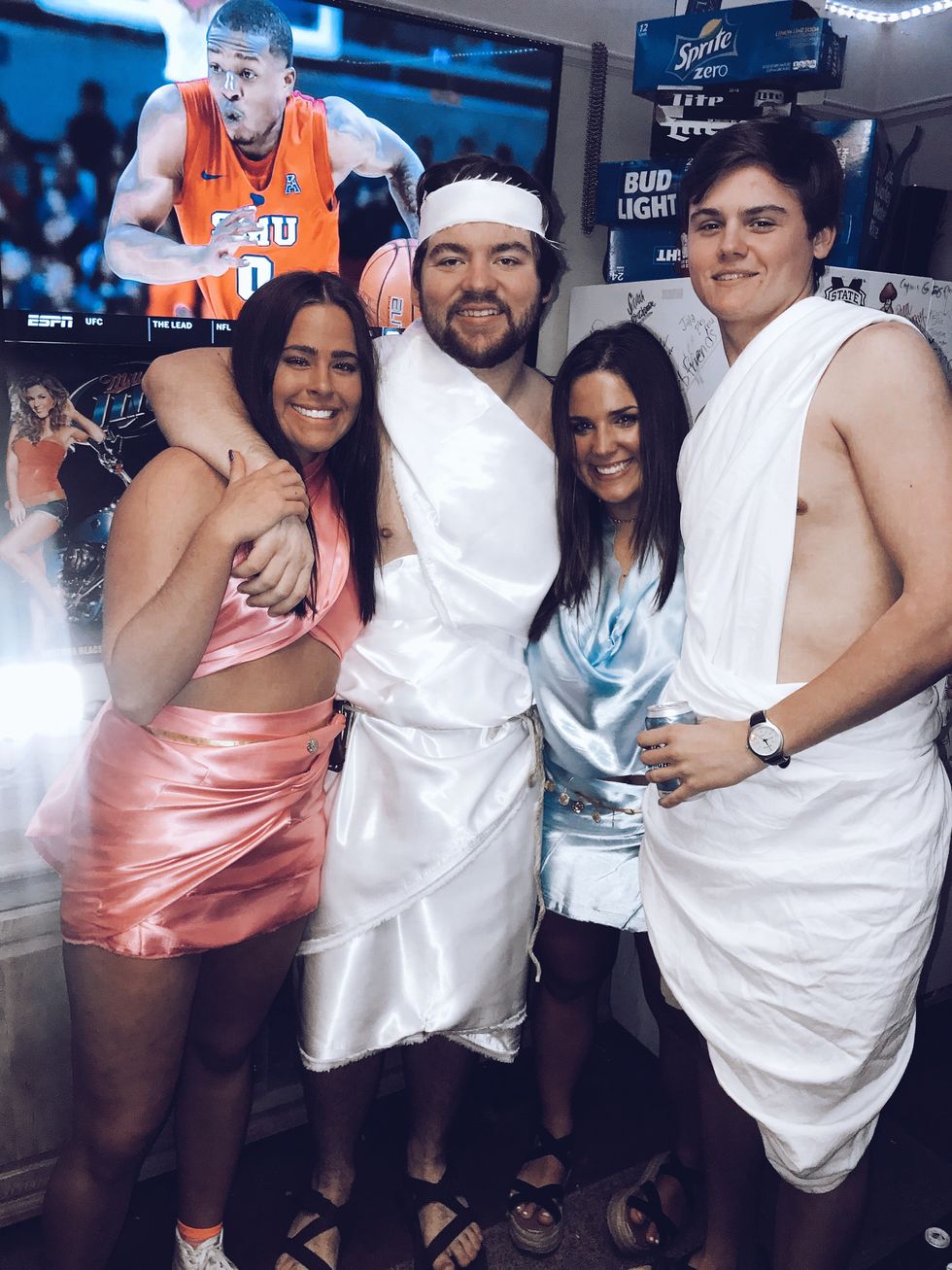 Go to Walmart, get you some fabric, and tie up a toga! So easy and so cheap.
NASCAR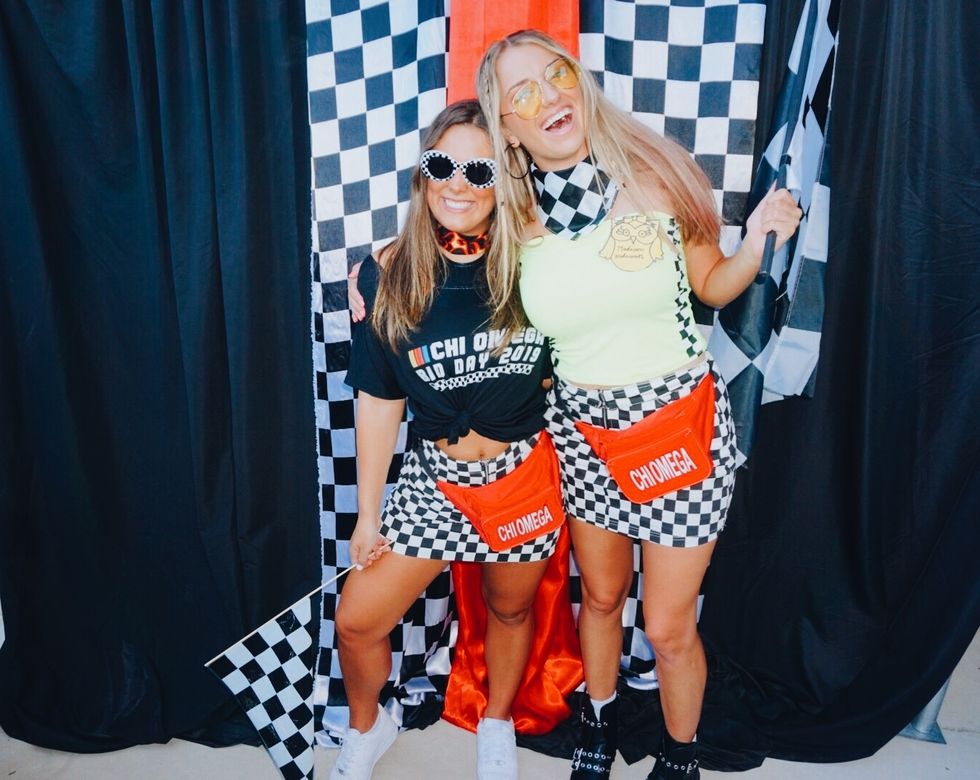 NASCAR was bid day theme this year and I had so much fun dressing up. There are so many accessories to wear and it turned out to be very easy to find checkered print clothing online.
Cheerleaders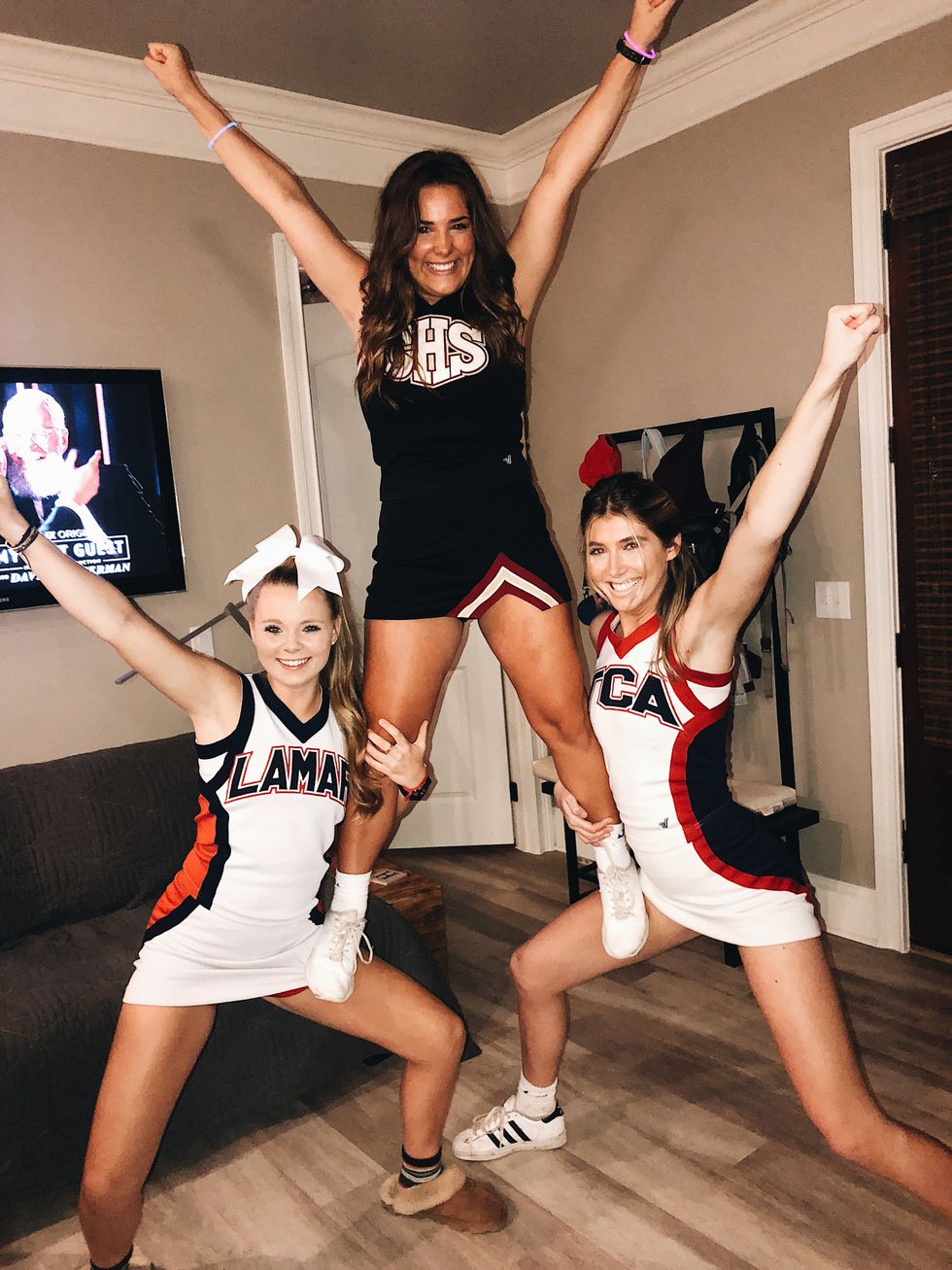 Borrow a friend's uniform and BOOM, that's it!
Jerseys and Refs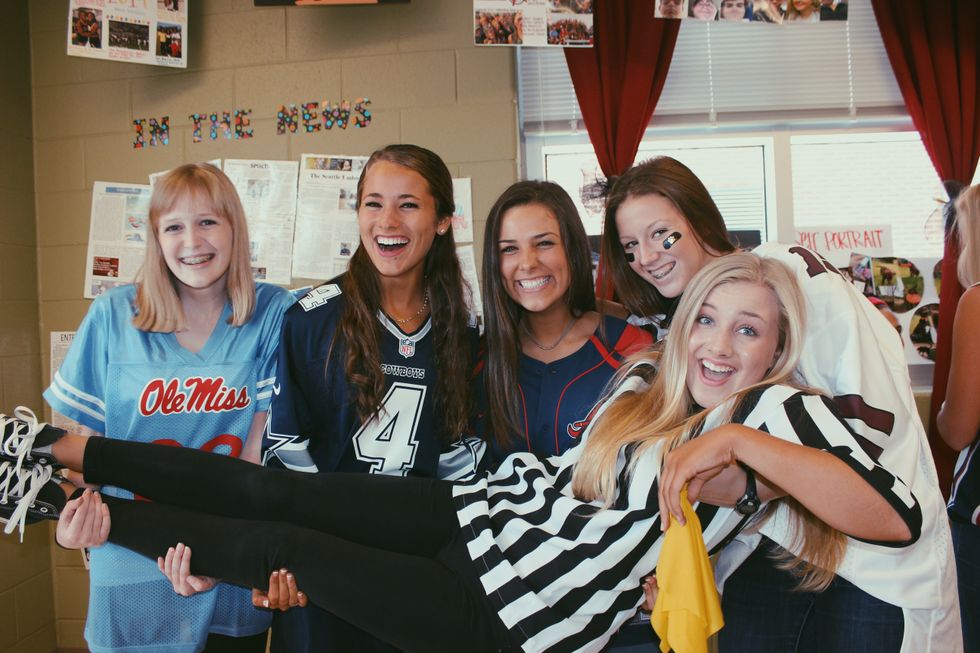 Someone is bound to have a jersey in their swap box and all you have to do to be a ref is find a white and black stripped shirt.
Military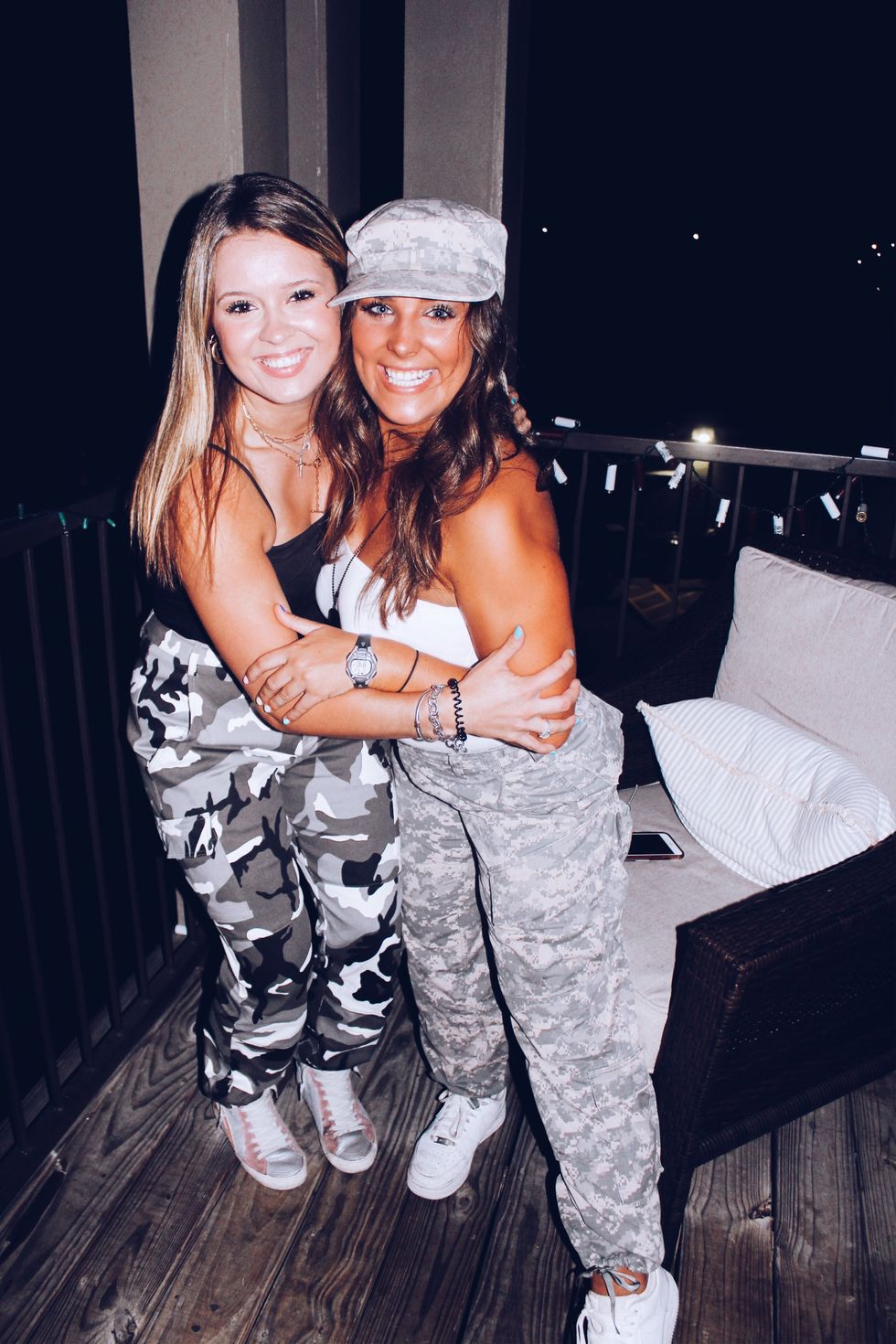 If you are in Starkville, there is a Military Pawn Shop on Highway 12!
The Purge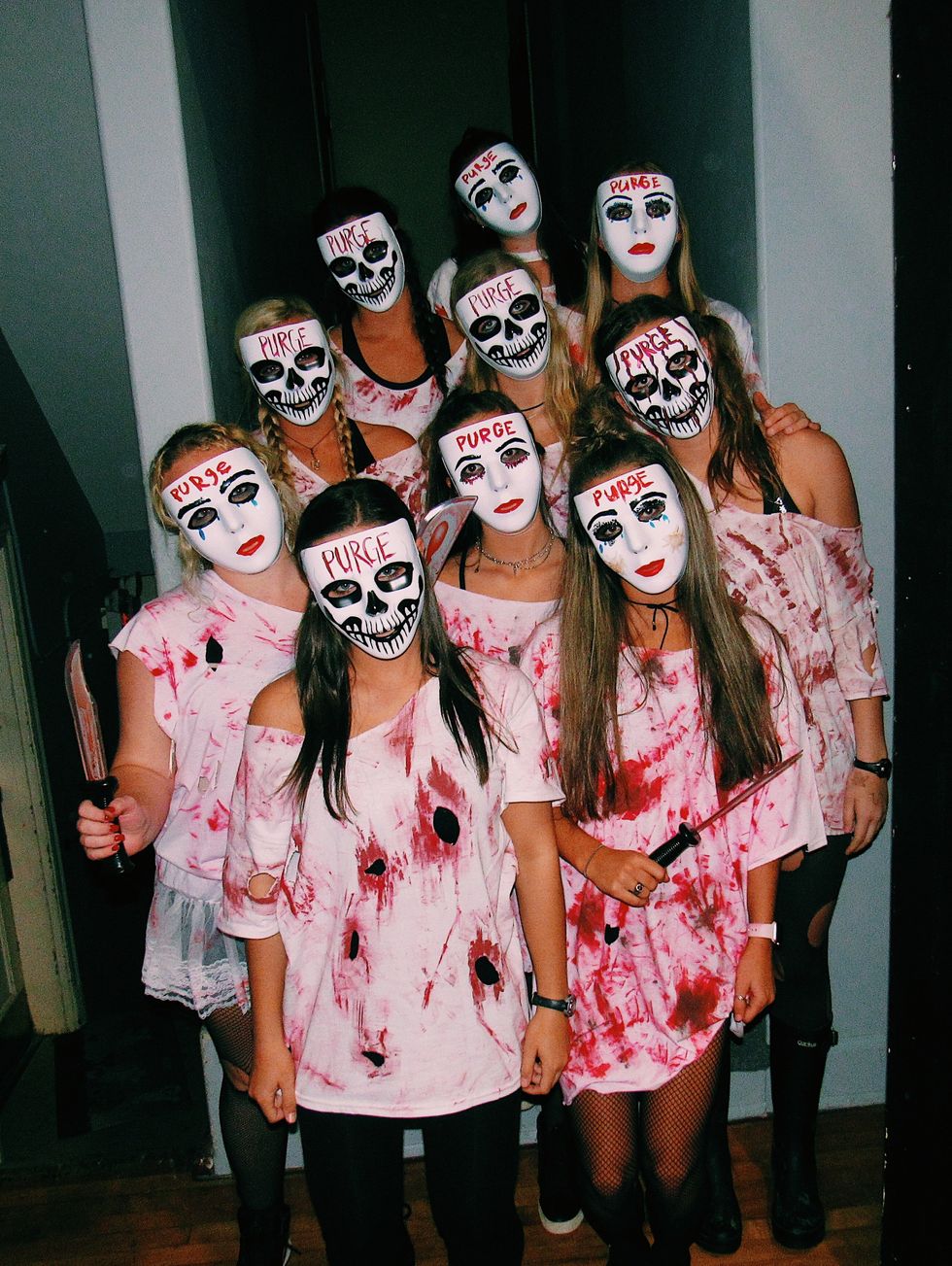 This is hands down my favorite costume I've ever worn! We had a blast scaring everybody.
Jersey Shore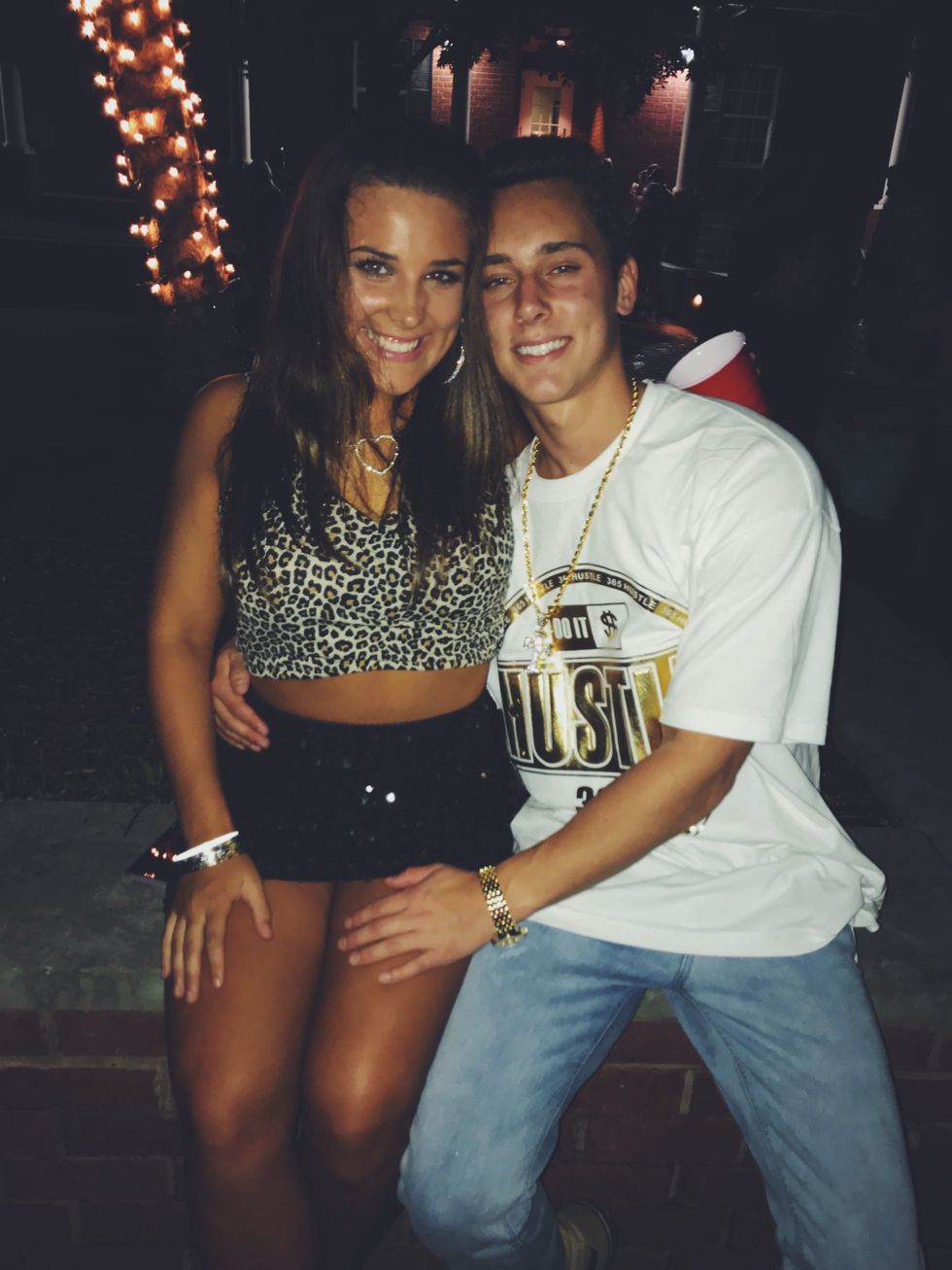 Everyone has either seen Jersey Shore or has heard of Snooki. The cheetah and big hair is ICONIC!
Kentucky Derby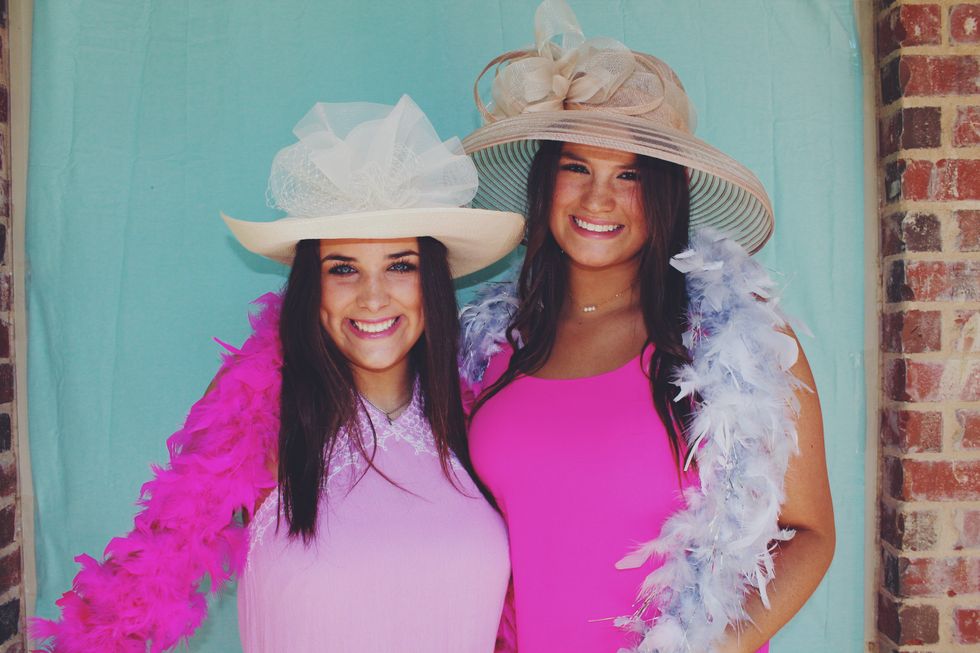 All you need is a dress and a hat!
angels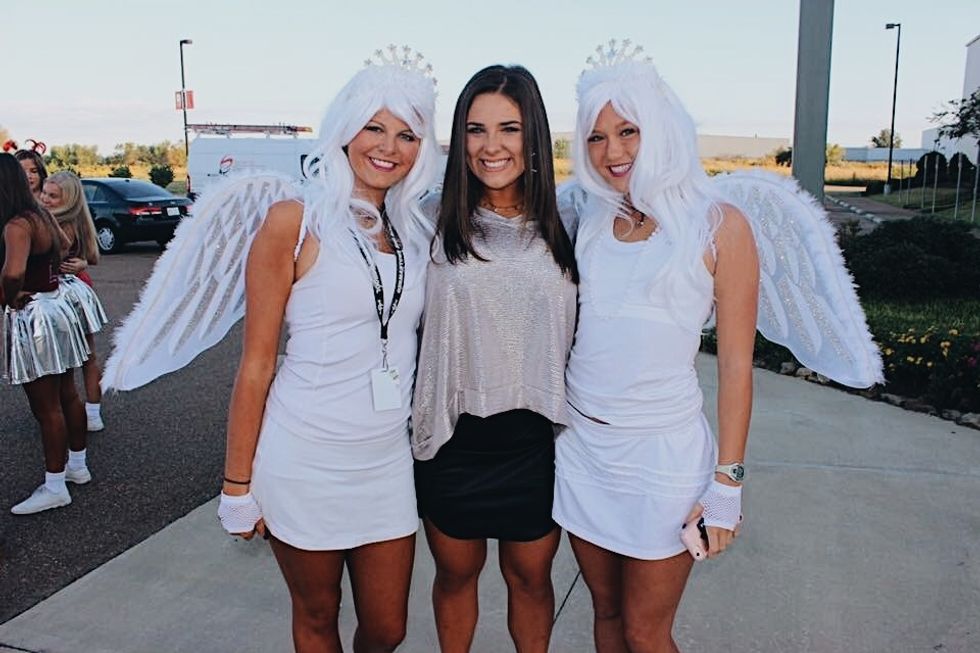 To be an angel on a budget, wear white and buy some wings.
Hope I gave you inspiration for this Halloween season!