Growing up all my friends loved to claim Christmas, Valentine's Day, or Easter as their favorite holiday. Some would even claim that their birthday was a holiday and that it was their favorite. Not me, I was all about Halloween. I loved all the other holidays, don't get me wrong on that, but Halloween just made me feel like there was a little magic in the air. I loved curling up with a cup of hot chocolate and watching Disney classics like Twiches and Halloween Town. I was always looking for more ways to get involved in the traditions and eventually I found my love for Halloween makeup. I'm talking I plan my costume like 4 months in advance, and I am not ashamed of it.
I started working with special effects (sfx) makeup and it became something that I got good at. Now I definitely still have a lot to learn in the field but that's okay with me. I started off in a theater learning how to do stage makeup like simple bruises and minor cuts or rashes. From there I googled everything I could on sfx makeup and grew my makeup kit. I spent hours learning new techniques and how to work with different materials.
I remember one Halloween in middle school Chipotle had just opened up in Elyria and they were doing their annual 'wear a costume and get a free burrito' deal for Halloween. Instead of being a normal child and just wearing a tutu and some fairy wings like everyone else to get the deal, I ran home to turn myself into a zombie. Never mind the fact that at this point I had no idea what I was doing or how to make fake skin look real. I just wanted to be a zombie and I knew how to make that happen, well sort of. I definitely made an impression that day, I wasn't the normal teenage girl but it was okay.
My biggest inspiration for my sfx makeup is Mykie of Glam and Gore on YouTube. She is an amazing special effects artist and a great beauty artist as well. Her videos were great to learn from whenever I was stuck on look. My very first haunted house I created a makeup look based off one of her tutorial videos and while it didn't look as good as hers did, it was good enough to scare the pants off some incoming college freshman.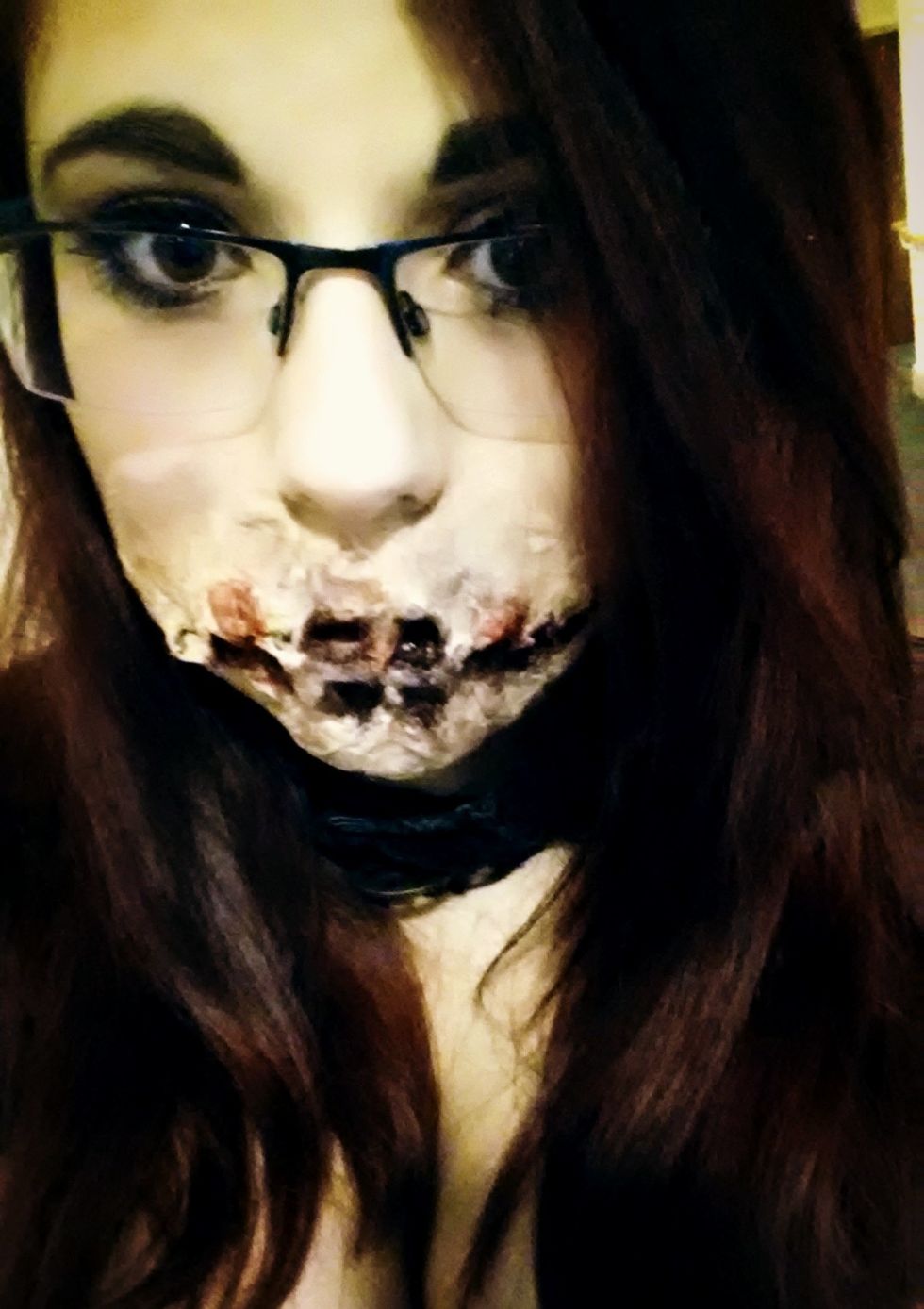 My rendition of Mykie's Halloween video.
Since then I have been known as the go-to person among my friends for anyone who wants to have Halloween makeup done. Whenever there is a costume party or Halloween event I always know I'm going to get that phone call, and I am more than happy to help.
Having this skill has opened so many more doors for me; from working on a movie set with friends, creating an entire team of monsters for a haunted house, to making my Photoshop projects a little more realistic. It is always fun to see people's reactions when they first see themselves after they've undergone a special effects makeover. It is great for me to see how happy they are with the transformation and it makes me feel like I get to create a little piece of the magic that makes up Halloween.
So for those of you who enjoy creating things for Halloween, dressing up, or making it enjoyable for other people, I say have fun with it and enjoy being a little piece of the magic.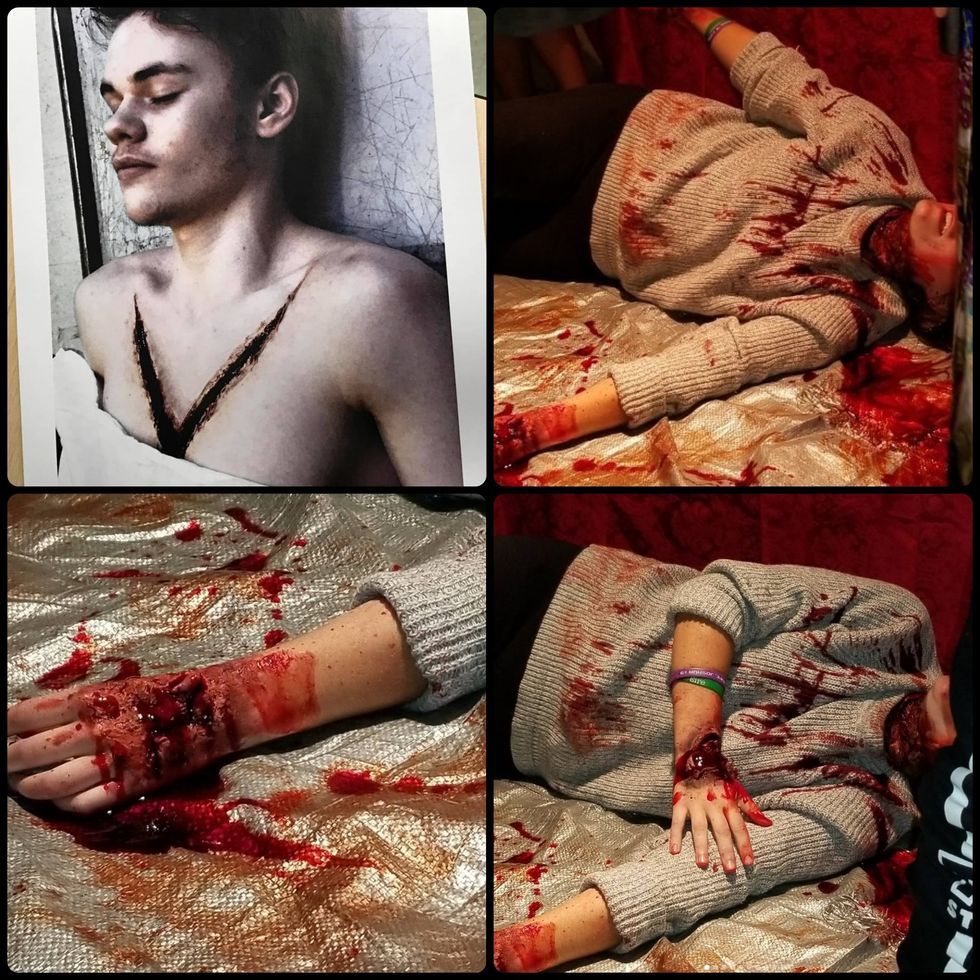 Movies that I have worked on in the past.

Fenn Tower of Terror 2016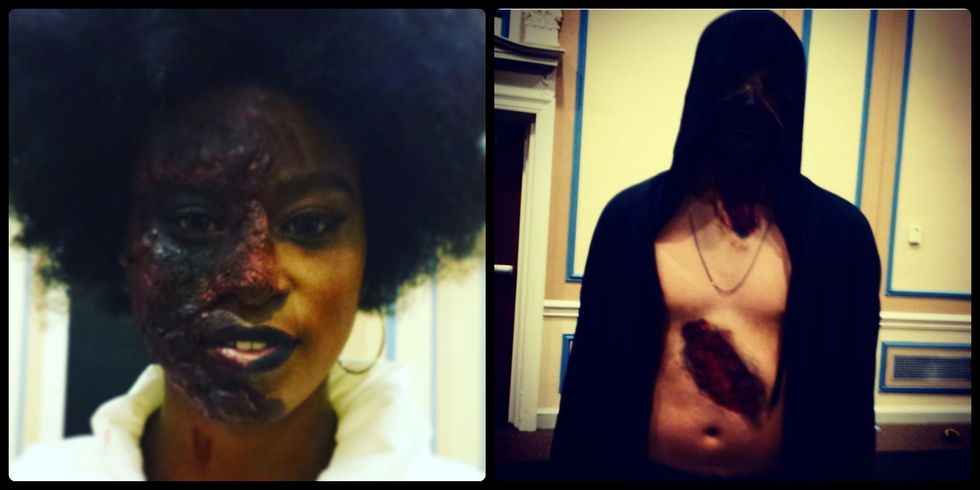 Fenn Tower of Terror 2016