We've all been there. All of our friends have already ordered or found their Halloween costumes. They are all ready to hit the town on the spookiest day of the year. And there you are. With no clue what to wear and on a college budget. No need to fear. Here are some easy and cheap costume ideas that aren't too boring and can always be flared up with a little extra thought. Happy haunting, friends!
1. Georgie from "It"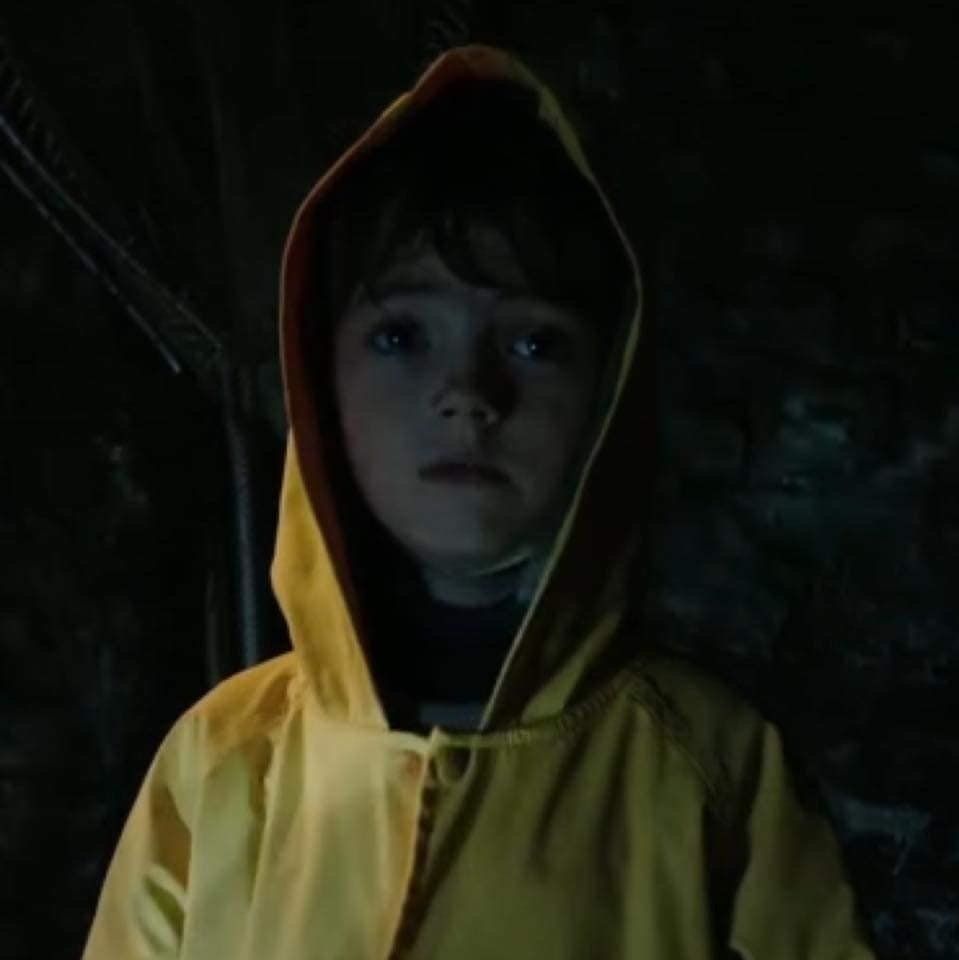 Warner Bros. Pictures
All you need is a yellow rain jacket and a red balloon. Literally. If you want to get super crazy, you could throw in this easy-to-make boat.
2. A cat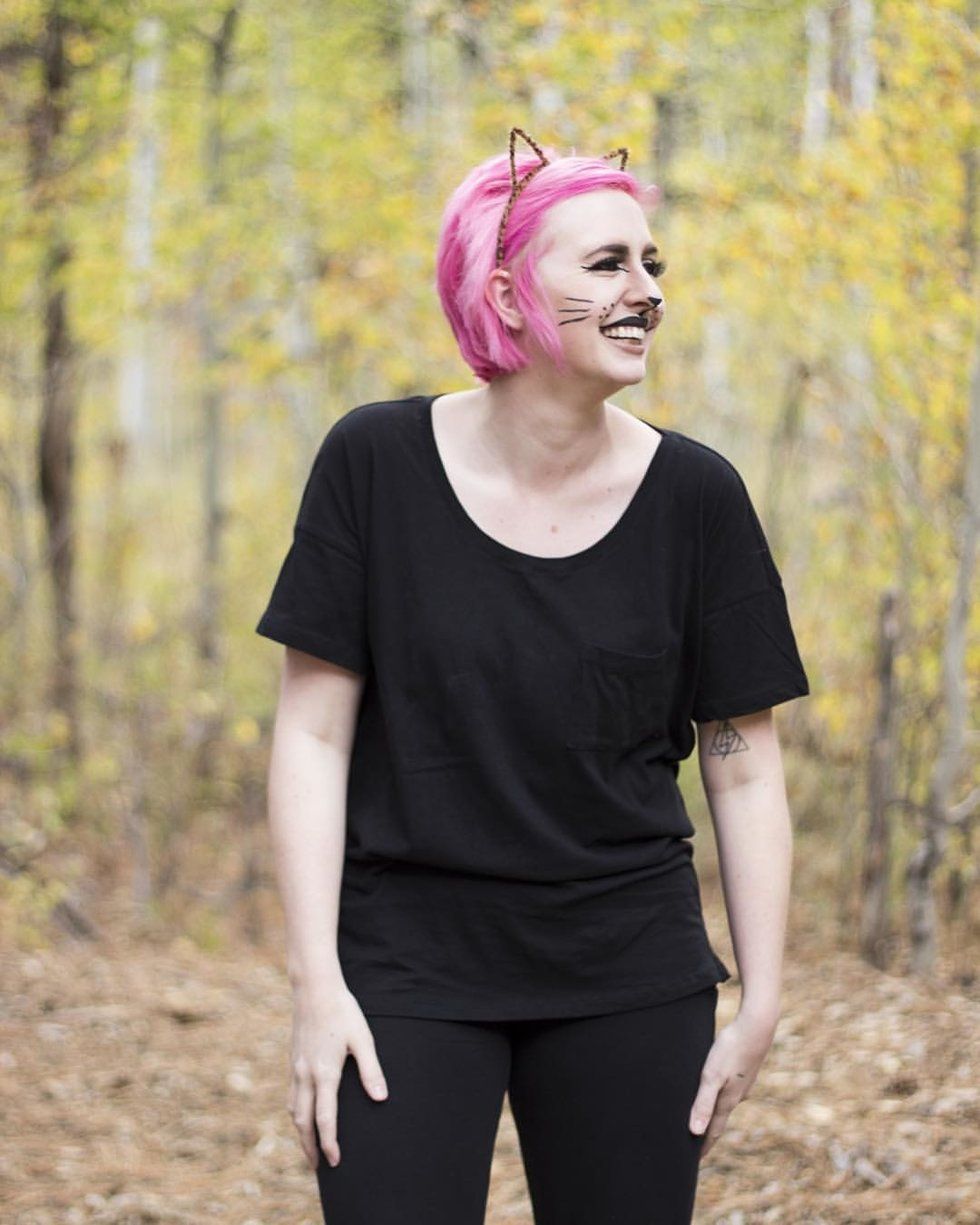 Black leggings: Check. Black T-shirt: Check. Black shoes: Check. Now head out to get a headband and hand-make some ears and paint on some whiskers. Easy peasy.
3. Scarecrow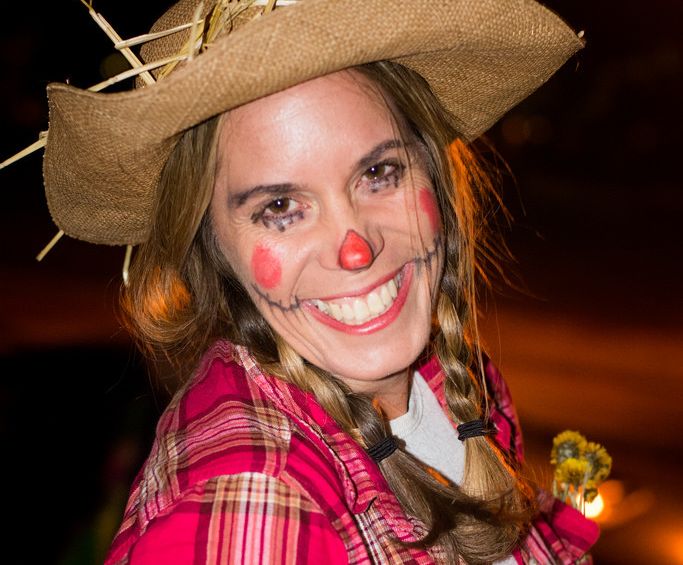 All you need is a flannel, a pair of jeans or overalls, and some pigtails and makeup. Super cute and fun and very very easy.
4. Something punny!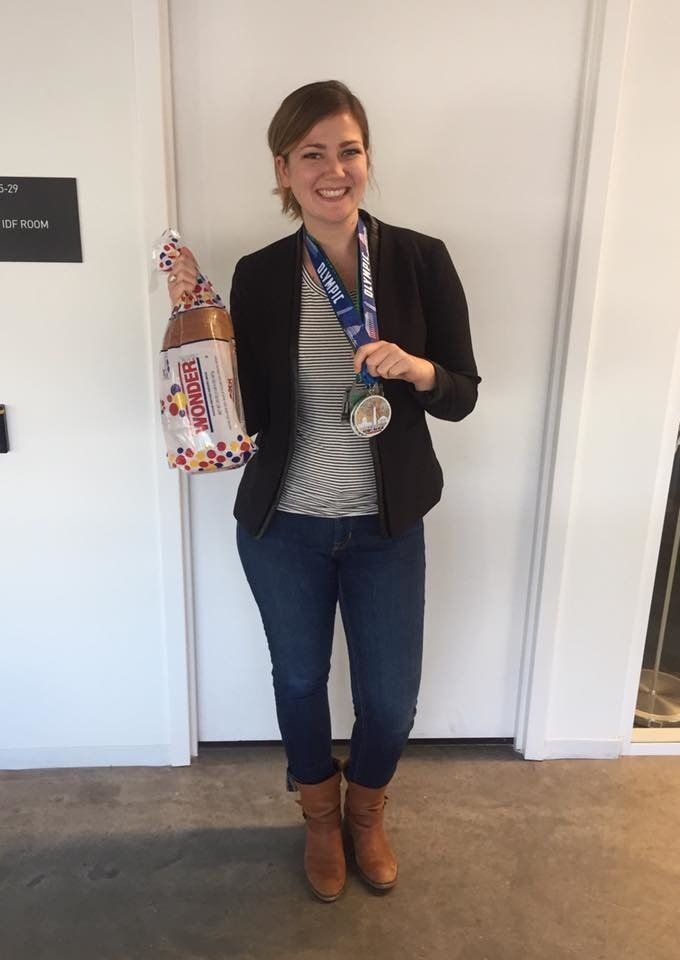 One of my favorites is the "breadwinner." All you need is a gold medal and a loaf of bread. Now, lets get this bread.
5. A festive fruit 
All you need is a big T-shirt and something to make the hair accessories with. This costume is cheap and you and your bestie can be festive together!
6. "Risky Business"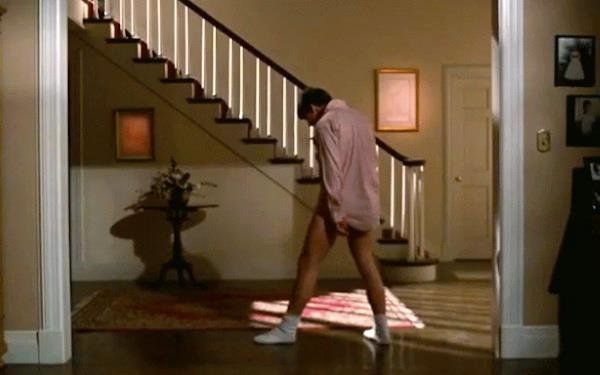 Warner Bros. Pictures
Borrow an oversized button-up from a friend and maybe bust out a pair of boxers. Then, last but not least, the socks that are all slippery so you can make your iconic entrance.
7. Indiana Jones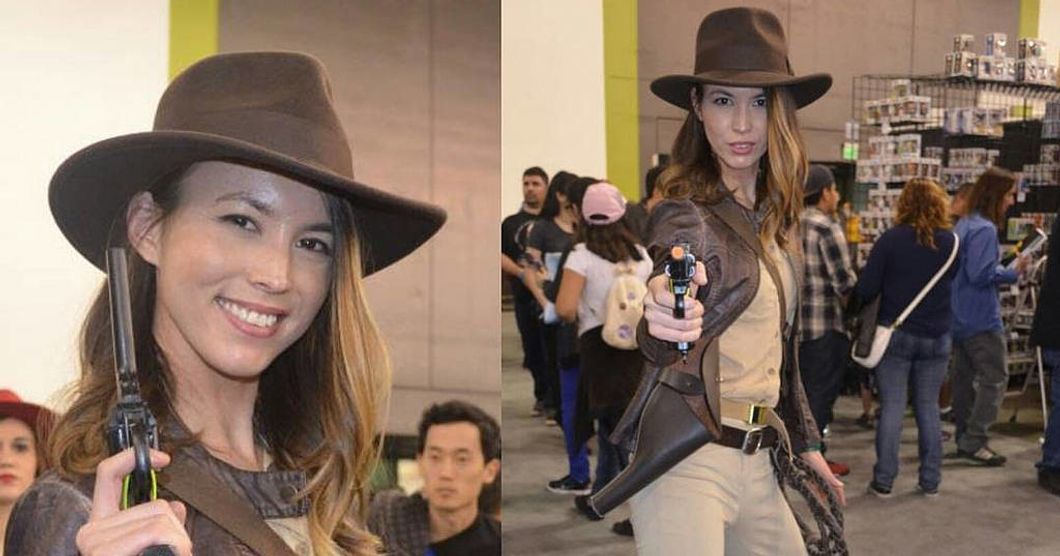 The hardest thing to obtain about this outfit is the iconic hat. But a lil extra effort is worth it because, come on... who doesn't love Indiana Jones?
8. Mummy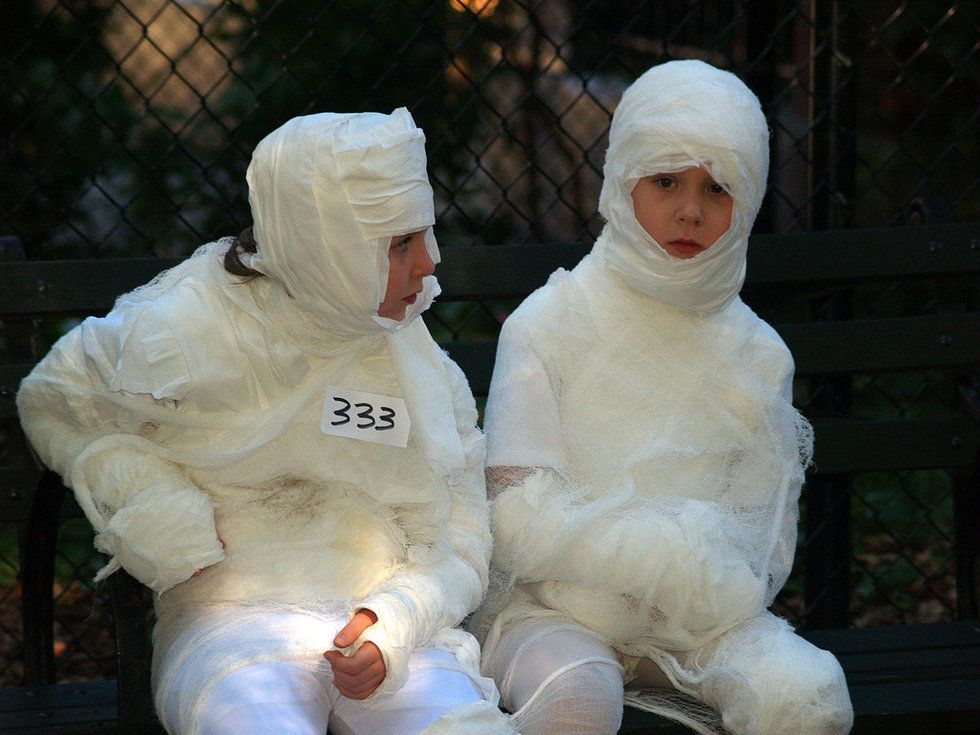 What I say: mummy
What I mean: just go HAM with toilet paper.
9. A literal ghost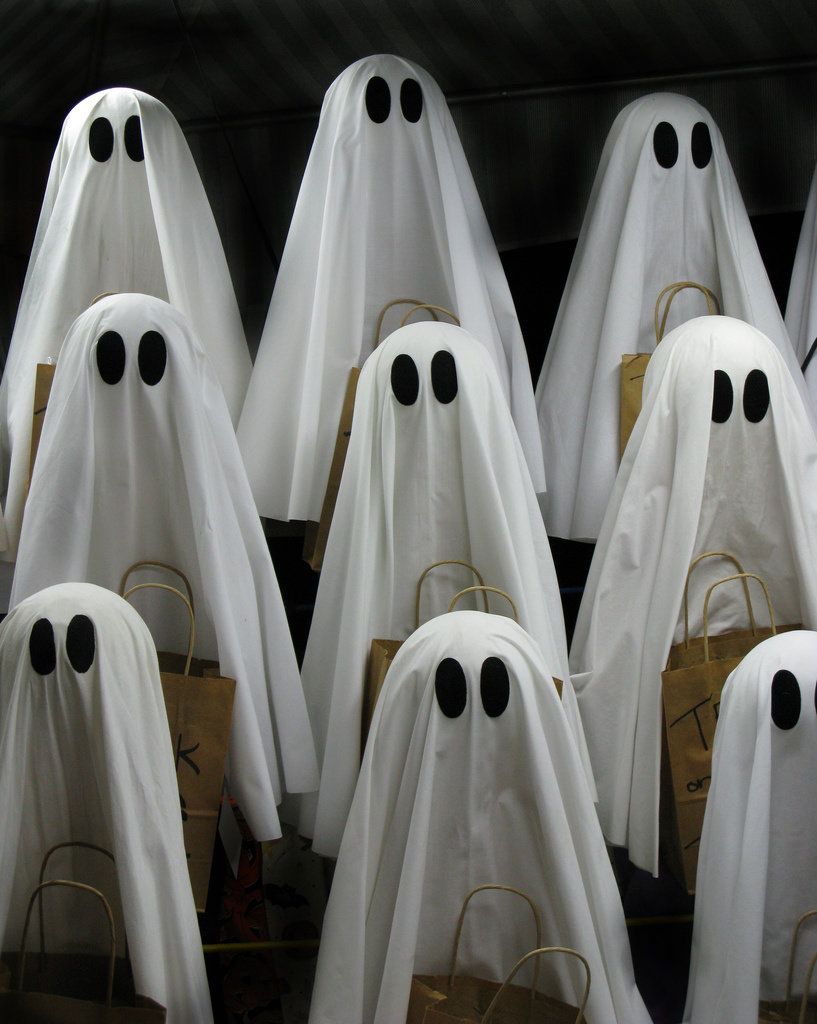 A white sheet and scissors and your loudest, scariest "boo" should suffice.
10.  Kim Possible / Ron Stoppable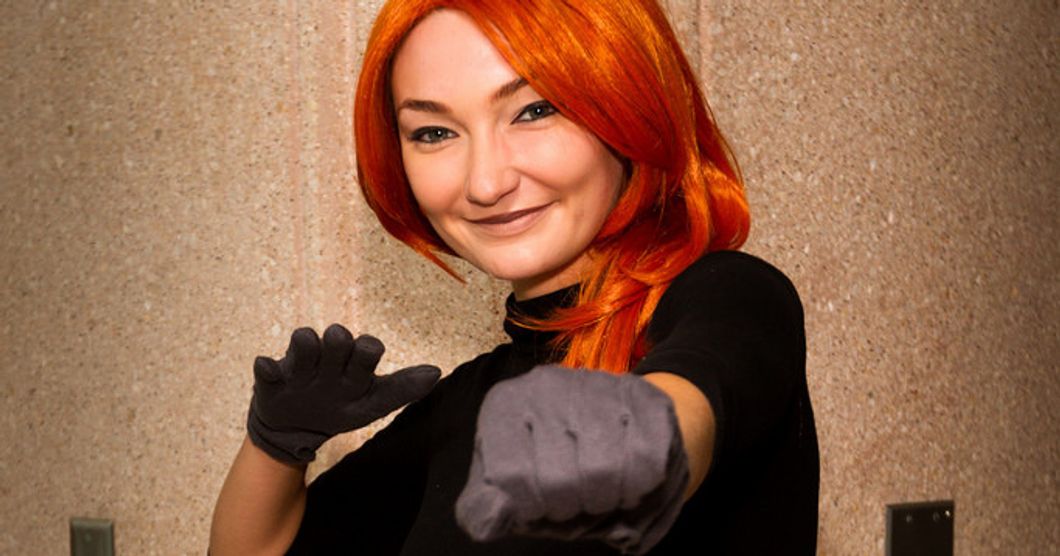 As some of you may know, I may be slightly bias towards these two. With a pal, or even by yourself, you can rock this outfit. Green/brown pants and a black turtleneck will never be more stylish or iconic.