Instagram has become more than just a photo sharing app. It's a place where people are able to tell their stories through a series of pictures. Not only do people spend hours editing each individual picture, but now they are worried about something completely new: feed theme. The way your pictures work as a set has become essential if you are a die hard instagram fan, even Teen Vogue has a section dedicated to it. "Feed of the week." Of course this app is meant to be fun and a form of self expression, but in case you want in on the new trend, I've created a quick and easy guide.
The first thing to consider is the actual content of the picture. What do you care about? What are some of the things you enjoy? Make sure every picture reflects who you are. If you want to go the extra mile, there's a simple rule Hilary Rushmore has taught me: tell your story in six pictures. What she basically means is that you should be able to understand what you like and your instagram personality simply by looking at the first two rows of your feed. Furthermore, be careful to not post a similar picture in a row or on top of each other. You do not want two Starbucks pics side by side, it just throws the whole aesthetic off. Instead, try to put them either one or three pictures apart. The same goes with selfies; yes, there is such a thing as too many selfies.
The next thing, which will actually also help with choosing what pictures to post, are the editing apps. Perhaps the two most famous ones are VSCOcam and FaceTune. My favorite part about VSCOcam is that once you edit the pictures, it actually saves it in the app in a way similar to instagram - in rows of three - which makes it very easy to visualize what your feed will look like if you post a certain picture. FaceTune, on the other hand, is great to blur those imperfections and is an essential tool if you are going for a theme that involves a lot of white, since its whiten tool can make even the whitest white more white.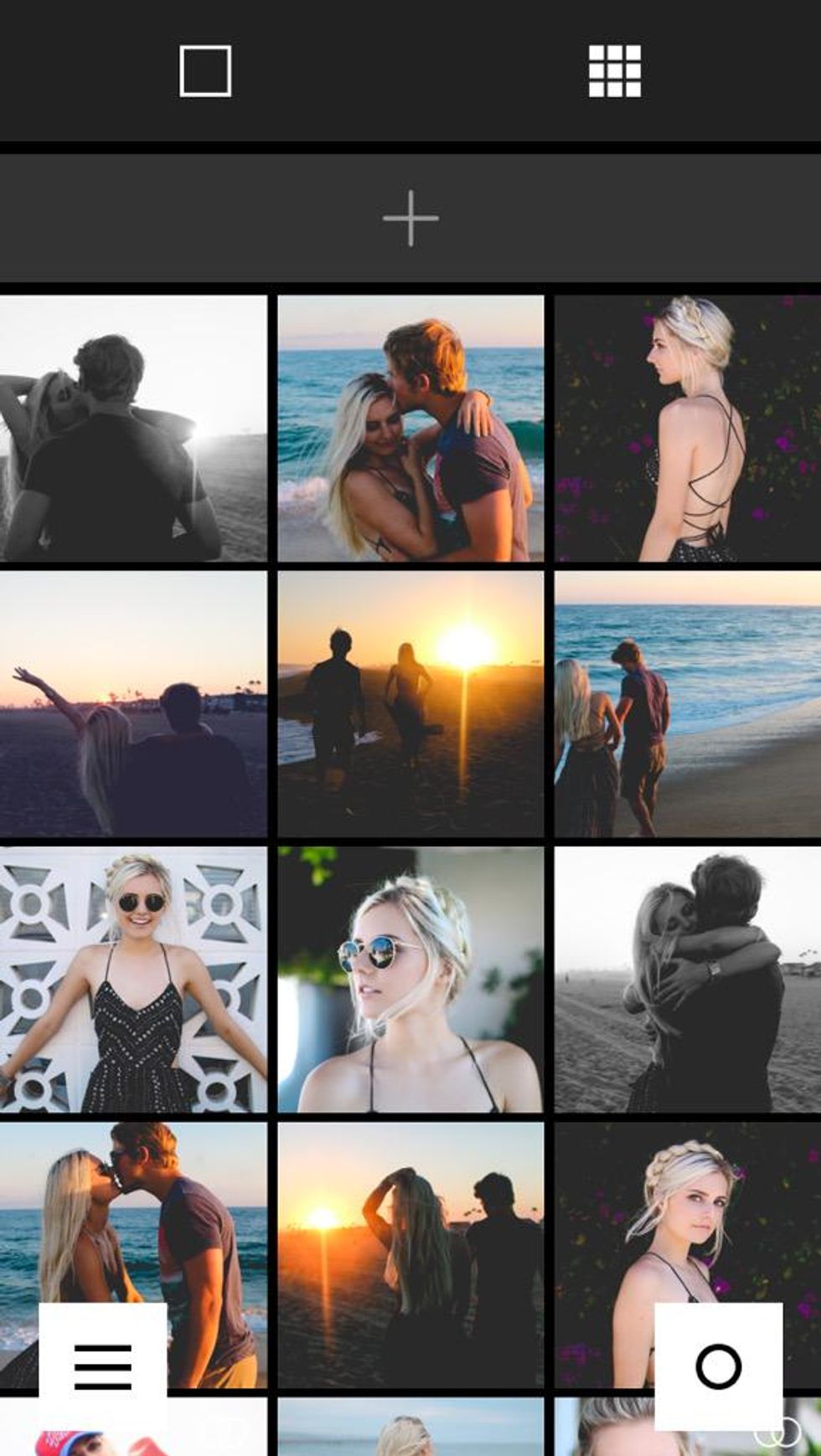 This brings us to the topic of filters. This is perhaps one of the most imperative aspects of having a theme. You want to make sure that every single picture has the same theme; however, to avoid that explicitly filtered look, opt for toning down the intensity of it from a 10 to a five or six. Moreover, you can play around with brightness, exposure, and saturation. Just be sure that every single picture is edited the same way. One wrong picture can throw off your whole theme!
The way you take your pictures can also make editing easier. For example, some people make sure the pictures they take are super colorful, others choose to have a certain color pop out in every frame. Keep in mind that if you have a very colorful theme and you take a picture of your black cat on a white table, no matter how you filter or edit it, it will not fit into your feed.
Last but not least, is the way you crop your pictures. Although most people are now opting for squares, you could still crop them into circles, add white borders, or even just keep them rectangular. It all works as long as they are cut exactly the same.
Since this might seem like a lot of information, I have gathered below a few of my favorites. Be inspired!
1. Meghan Rienks.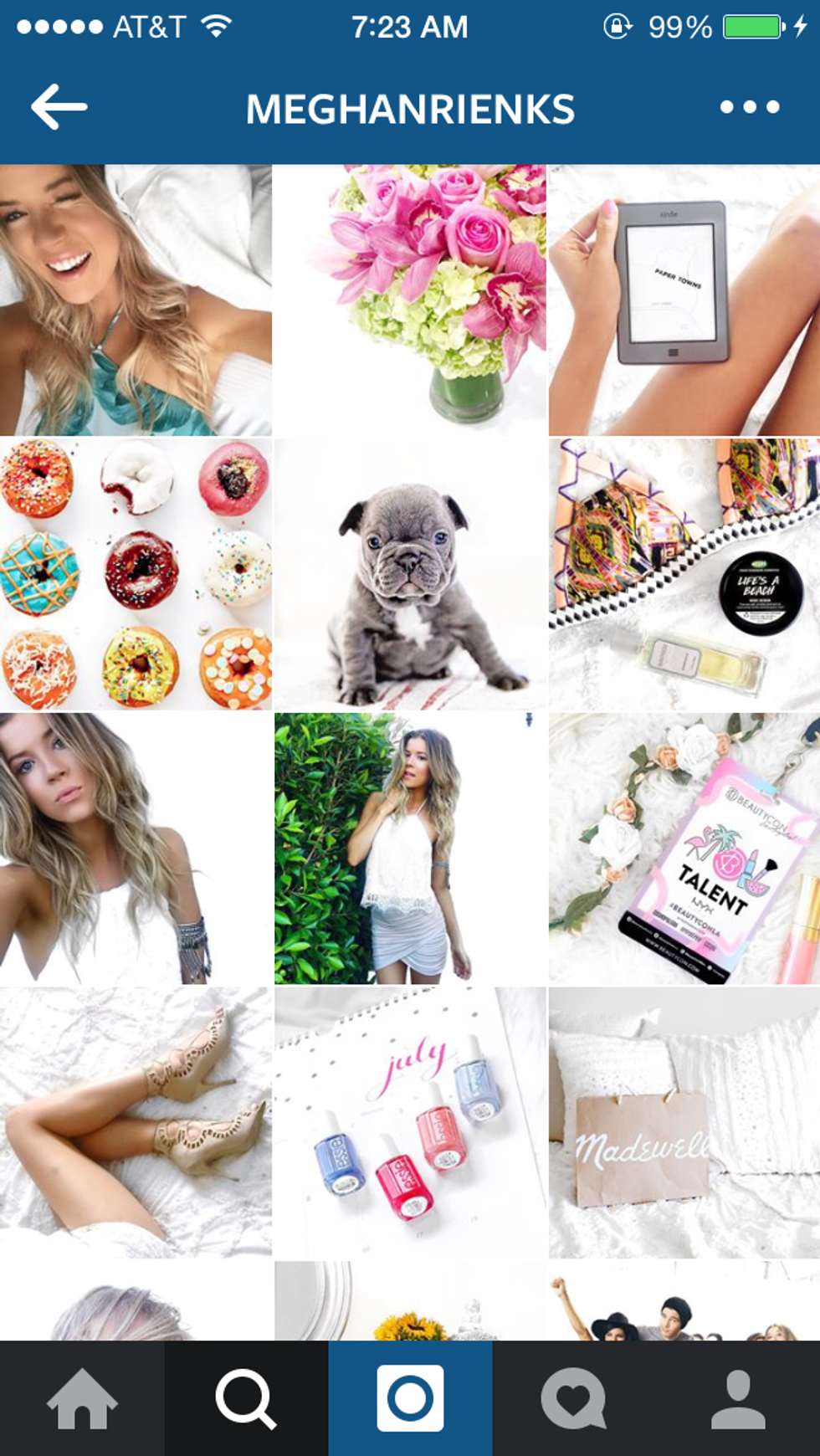 2. Aspyn Ovard.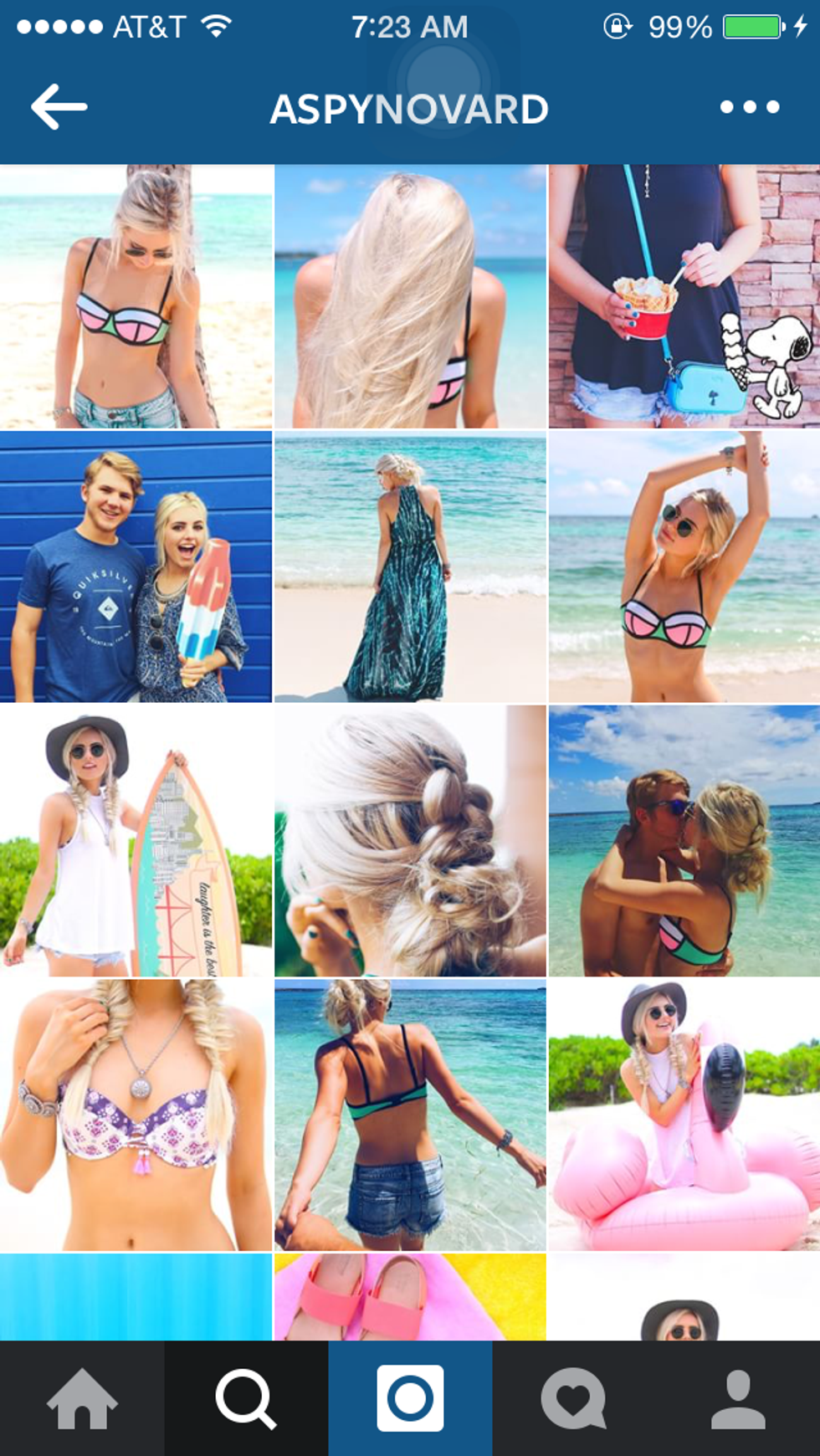 3. Lauren Elizabeth.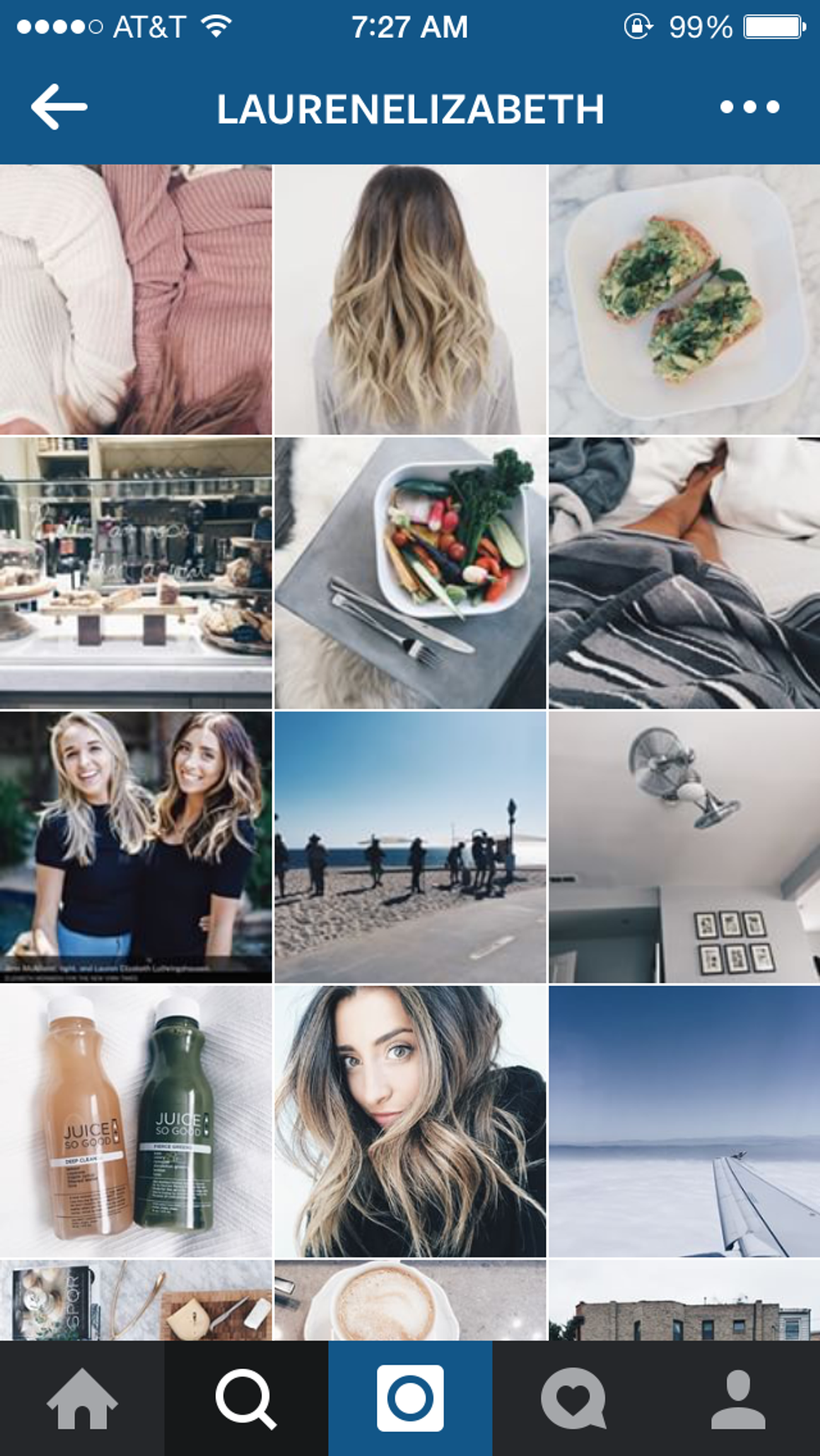 4. Jack.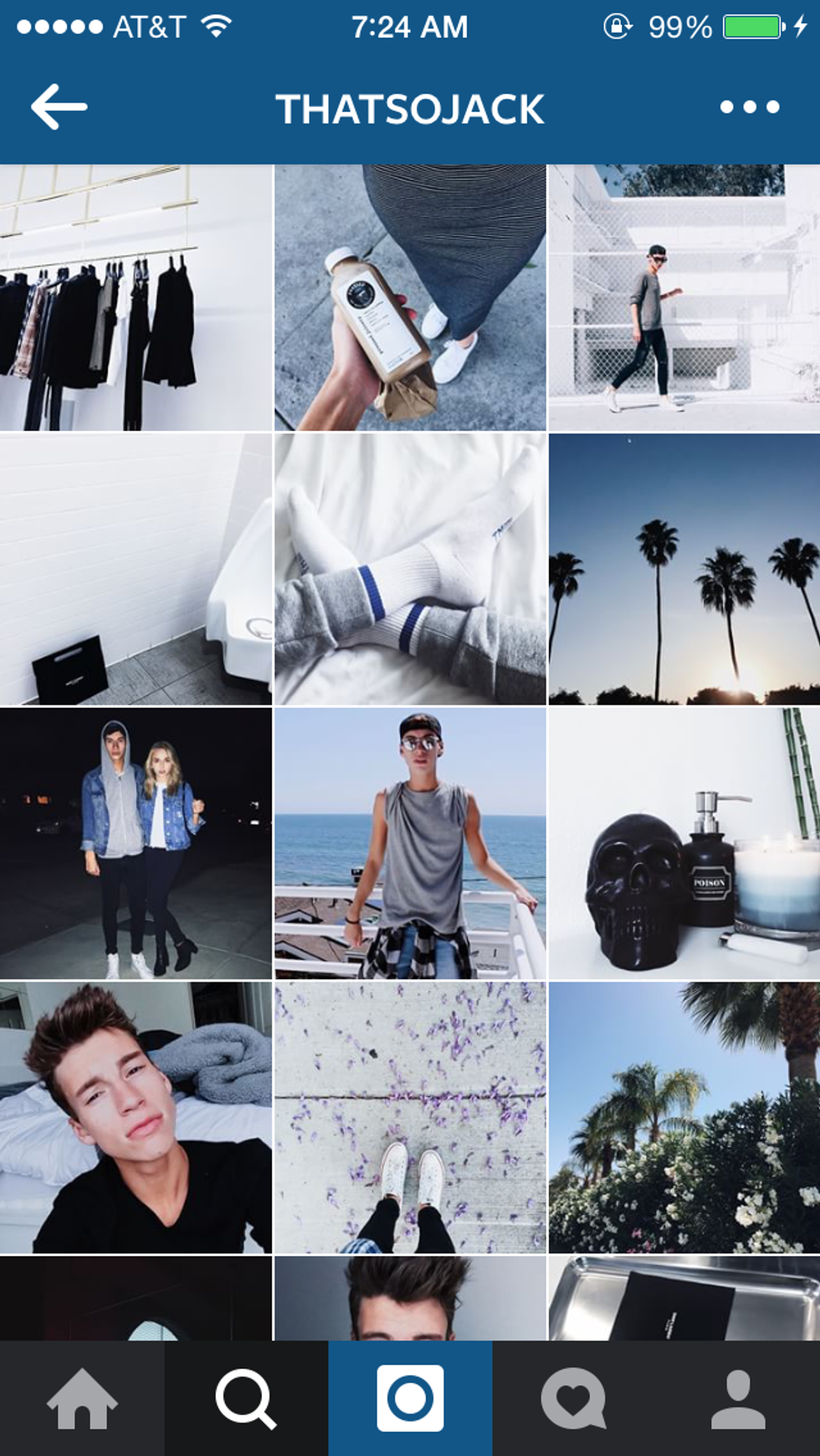 5. Lauren Conrad.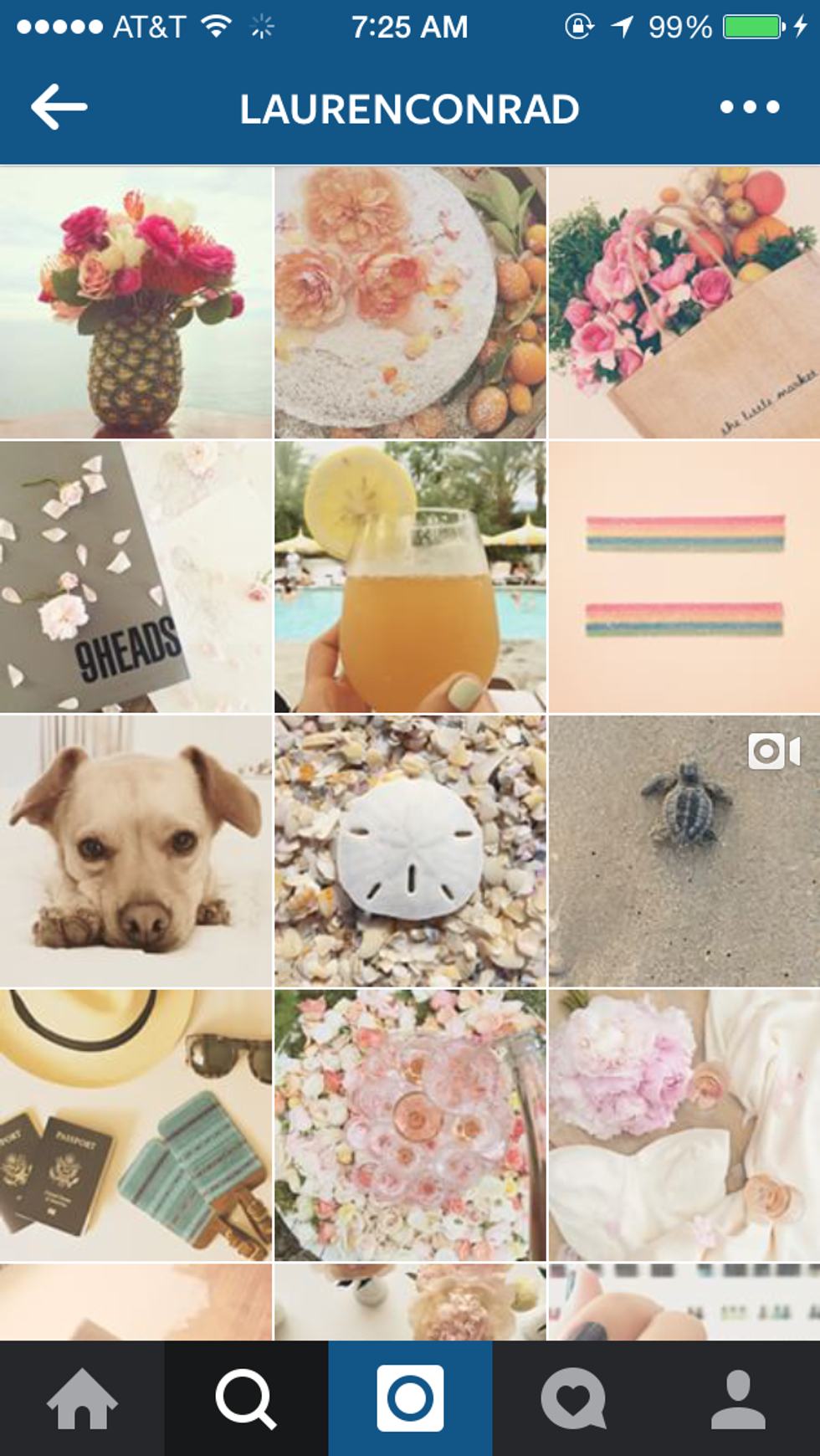 6. Lexie Lombard.