---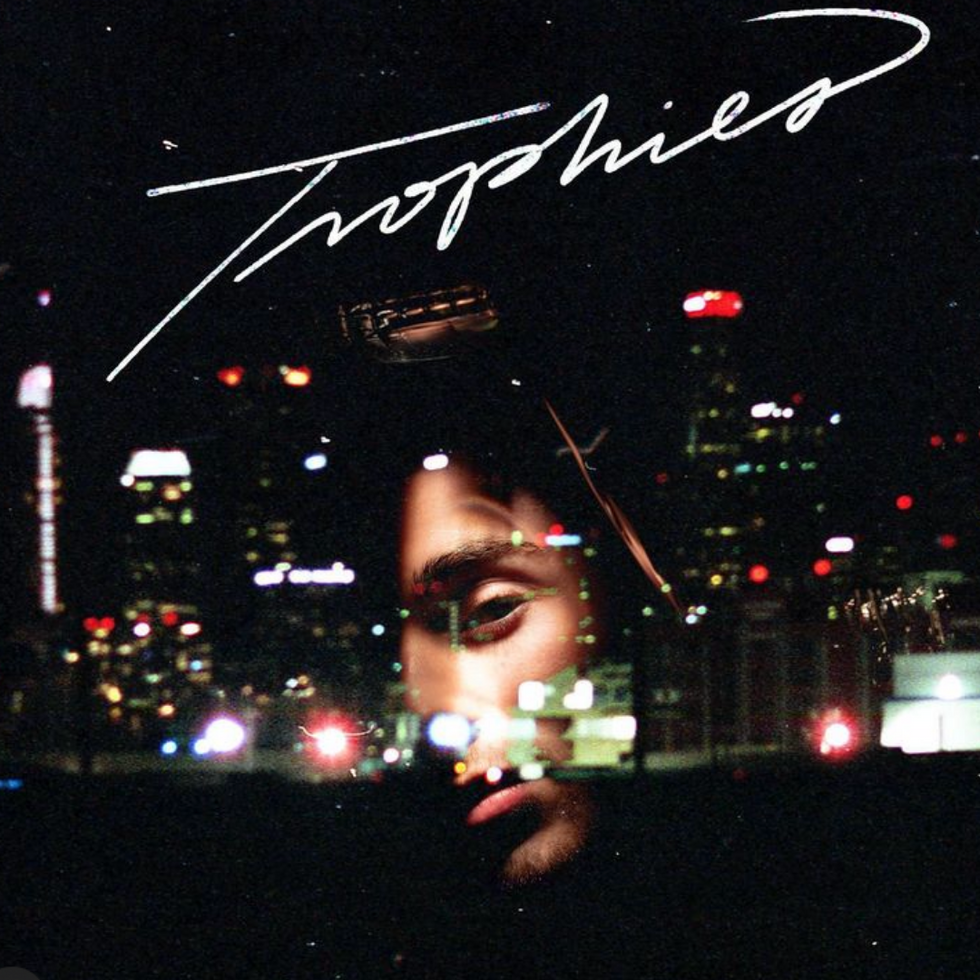 Image Source: Broderick Baumann
Everyone remain calm! It's that time when I get to properly nerd out over a new record from my favorite artist! Greyson Chance, who I've spent the better part of my life supporting has just released his record 'Trophies.' The record is full of some of the best songs Greyson Chance has ever released! I am beyond ready to jump in and gush about these tracks.
Stream 'Trophies' here!
'Holy Feeling'
'Holy Feeling' was our introduction to what the sound for 'Trophies' would be. It's this incredibly ethereal track, and it feels larger than life. This song makes all of us think about what our 'Holy Feeling' would be. For me, it would be being at a Greyson Chance show, that's what this song makes me think about. It's going to be such an unreal experience live, and I for one can't wait.
'Nobody'
So this is my favorite track on the record, lets get that out of the way! This is 100% Greyson Chance at his absolute best! We are fully prepared to dance many nights away with 'Nobody' as the backing track. We for sure consider this track the sibling to 'Black on Black.'
'Hands'
Grayson's voice on this track?? Are you kidding me! The notes he's able to hit will never cease to amaze me. This is such a sultry track, one we just want to vibe to. Anyone who isn't convinced that Greyson Chance is the real deal will have their mind changed by this track. Some of the best pop music being made today is showcased right here.
'Same People'
This is the shortest track on the record, but that doesn't take away from the track at all. It's such a haunting, beautiful song. As always Greyson Chance showed up and showed out with the vocals, such a beautiful transition into 'High Waisted.'
'High Waisted'
I feel personally represented with this song, solely because we only wear high-waisted pants. This is another standout for me, I haven't been able to stop singing it some my first listen. And that 'Lakeshore' shoutout?? Come on!! We are ready to be front row at the 'Trophies' tour screaming these words, the Seattle date can't come fast enough.
'O Violet'
'O Violet' was easily the track I was most looking forward to hearing on 'Trophies.' And holy shit, it exceeded every expectation. I love Greyson's love for Ben so much and this song just feels like such an incredible love letter. I 100% will be bawling our eyes out to this song live, there's no way around it. And yes, Greyson does indeed sound like an actual angel here.
'Hellboy'
We know her, we love her. 'Hellboy' was our second look into what the 'Trophies' era would hold. I love the parts in the track where Greyson talks over the beat, very reminiscent of 'Black on Black.' I can't stop thinking about how each of these tracks will sound live, this is going to absolutely slap.
'Clothes'
Come on closing track!! It's so unrealistic that an album is this perfect from front to back, but yet here it is. 'Clothes' is the perfect end to this musical journey. I just keep putting it on repeat, it's so damn good. The track itself is intimate and raw, Greyson Chance really bares it all here.
From Your Site Articles
Related Articles Around the Web