The storm brewing in the skies throughout the season 12 finale of "Grey's Anatomy" reflected the storm brewing in the lives of our beloved characters on the ground. From a runaway bride and a potential love triangle to the revelation of a shocking secret and an in home C-section, the finale was definitely not an episode to miss.
To kick off the episode, Meredith and Alex have an iconic Meredith and Cristina moment as they lay in the grass while discussing current life problems. Meredith calls Owen and Amelia's wedding doomed as Alex vents about Jo not wanting to marry him, and they both come to the conclusion that there may be a limit on love. You may only get one.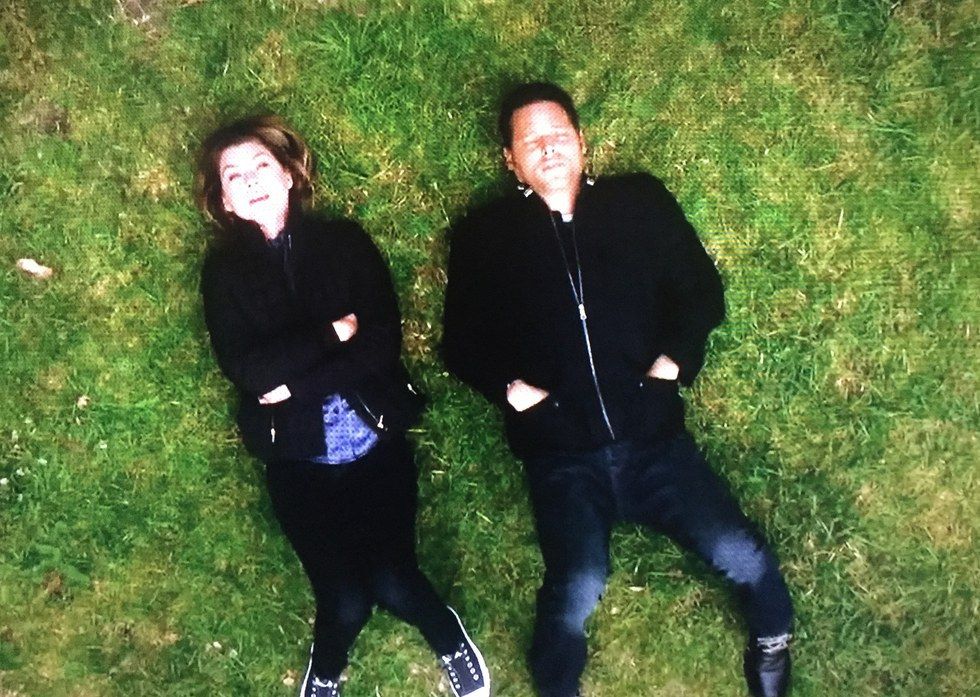 After a depressing, yet classic Grey's conversation between Meredith and Alex, Amelia has a mental breakdown as she prepares to marry Owen. Naturally, as all emotional wrecks on Grey's do (looking at you, Izzy Stevens), she locks herself in Meredith's bathroom while she cries over the fact that no one in her family will be attending her wedding (which is understandable).
Meredith, Maggie and April attempt to console her. Meredith tells her, "Amelia, stuff your feelings in!" Classic Mer advice, but it's Owen who comes to the rescue, and everything's back on track…for now.
At the wedding location, Meredith helps Owen with his cufflinks and asks if he has told Cristina about the wedding. When he said he hadn't told her, Meredith tells him she thinks that he should. Conveniently, Amelia overhears this conversation and confronts Meredith in the midst of another mental breakdown, which ends in Amelia deciding she wants to run. So, Meredith, Amelia and Maggie hop in the car and go grab slushies at a gas station because what else would you do when you run away from your wedding?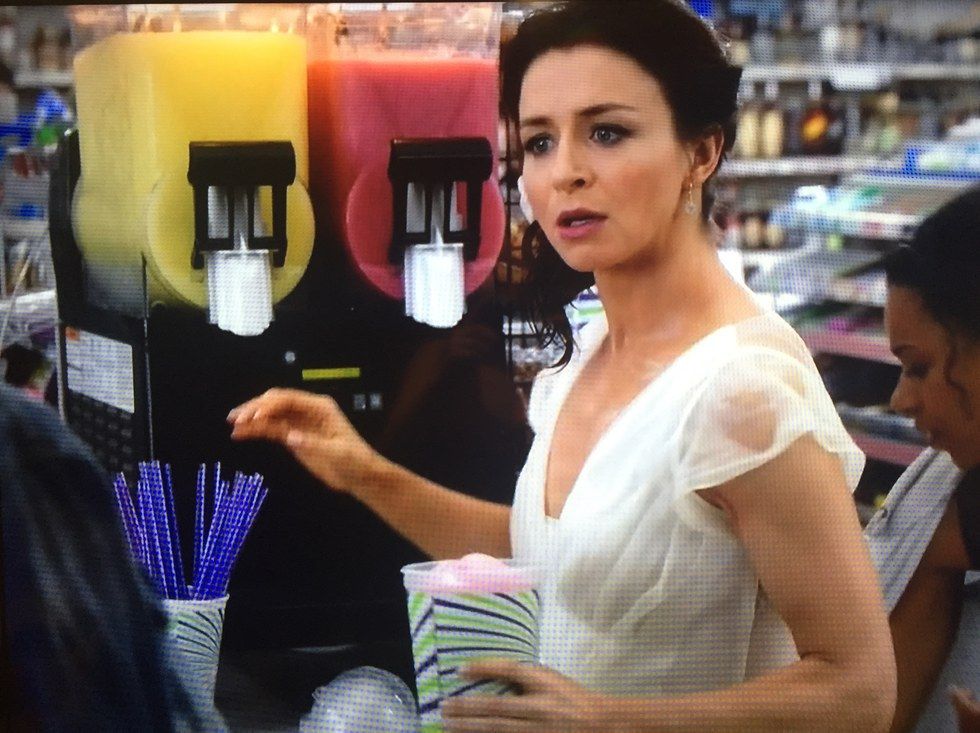 Meanwhile, April has Ben drive her back to Meredith's house to get the rings and, of course, right when she finds them, she goes into labor. Her contractions were fast and the storm was picking up. There was no way she would make it to the hospital in time. Ben was going to have to deliver the baby right there. Ben was freaking out for a moment, but he quickly pulled himself together, got the preparations, then discovered April's baby was breech. She needed a C-section ASAP.
Ben was hesitant to perform surgery on Mer's kitchen table, but he did what he had to do with the help of Bailey, Arizona and Jackson over the phone. You could almost feel April's pain as Ben made the incision across her belly without anesthesia.
While all hell was breaking loose, Alex stopped back at his apartment to grab his things and Jo unexpectedly said to him "Let's make a baby!" What an interesting proposition, considering she said no to marrying him. Alex tells her that he's done with crazy and that he wants a normal life with a house and a family, then he leaves.
Jo handles it badly and drowns her sorrows at the bar. She is eventually taken home by Andrew and finally confesses why she can't marry Alex. She is already married! (One of the many hunches I had.) She explained that her ex was abusive, so she had to run away from him and change her name in order to escape him. She fears that filing for divorce would lead him to her. That's not a risk she's willing to take. Between this, and living in a car for most of her life, she has had a pretty rough past.
Miraculously, almost everyone's story ends on an uplifting note. Amelia walks down the aisle and marries Owen. April and her baby both survive. Bailey forgives Ben because of his heroic actions. Arizona goes over to Callie's with Sophia and agrees to let everyone be happy, despite all of the legal issues that went down. Unfortunately, Alex goes back to his apartment and mistakenly thinks something was going on between Andrew and Jo, so naturally he beats the s**t out of him. And, right when Mer believes love may be limitless because of a budding connection with Riggs, Maggie reveals she likes him. Well, there's a plot twist.