Women both young and old got caught up in the crazed whirlwind of romance that was the "Fifty Shades of Grey" trilogy. I was one of them, and once I started the first book, it only took me a week and a half to finish the series. It was intense to say the least. Then we were graced with the first movie only to be left to wait a dreadful two years for the next. However, E.L. James released a fourth book in mid June of 2015, "Grey: Fifty Shades of Grey as Told by Christian".
The synopsis of the book or what we call the "blurb" reads, "See the world of 'Fifty Shades of Grey' anew through the eyes of Christian Grey. In Christian's own words, and through his thoughts, reflections, and dreams, E.L. James offers a fresh perspective on the love story that has enthralled millions of readers around the world."
"Grey" is a retelling of the first "Fifty Shades of Grey" and the earliest section of "Fifty Shades Darker" from Grey's perspective. This book has no new epic story or any new material. It is 557 pages of Ana and Christian's edgy and at times unsettling love story, here made more unsettling by the truth that fans already knew: Christian is "fifty shades of [f*cked] up."
James sets out to explore those shades and tries to recast the polarizing character of Grey. The book is framed with emotional flashbacks of Grey's youth and his dreams.
The e-mail exchanges between Grey and Ana, which are very entertaining, are repeated rather than expanded upon. The famed "contract", outlining the sexual relationship between them, appears again, and so his Ana's background check.
The slim extras of the book are new scenes with Grey's family and former lovers. The most rewarding is the end when the reader gets an inside look into Grey's decision to toss caution to the wind and finally win Ana back.
The book is not for curious readers. James says so by dedicating the book to "those readers who asked...and asked...and asked...and asked for this." She's writing for the passionate ones wanting Ana's story in one hand and Grey's in the other, to finally gain access to his mystery.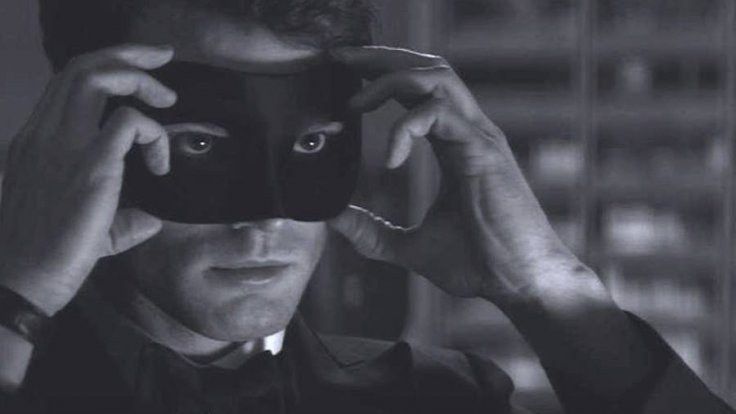 "Grey" is to solely gain more insight on Mr. Grey, who is dark and unrelenting and far too serious. James definitely knows and understands her characters. This book was strictly for the fans.