I spoke to a friend to see what it was like to graduate in 2020 while being quarantine. I feel so bad and can't imagine what it is like to have your last semester taken away from you. He wishes to remain anonymous, but have been friends for two years now and met through a club at school. I was really looking forward to interviewing him because although we had talked a bunch, we almost avoided this subject completely.
1. Where did you you graduating from?
"Stony Brook University."
2. What has it been like spending your last semester under quarantine amidst the coronavirus pandemic?
"It definitely hasn't been fun. We didn't even get to say goodbye to our friends when we left. We were in the middle of spring break when we were alerted that we had 48 hours to completely move out of campus. Before break, we had been told that we'd still be able to live on campus when we got back, so we didn't say any final goodbyes when we left. It's been hard not having that closure, and not having the closure of a graduation ceremony or anything to celebrate. It's almost like not just the last four years, but our entire k-12 plus college academic journey amounted to nothing except a "hey, good job I guess" from everyone."
3. Of all the things you missed out on because of quarantine, what has been the hardest to accept?
"I mentioned this in my other answer, but just closure in general. On my academic journey coming to an end, on friendships ending or drastically changing due to graduation, on everything really."
4. What has been a silver lining?
"Liquor stores being considered essential business. Thank god for liquor."
5. What have you done to make up for some of the graduation traditions you aren't able to do?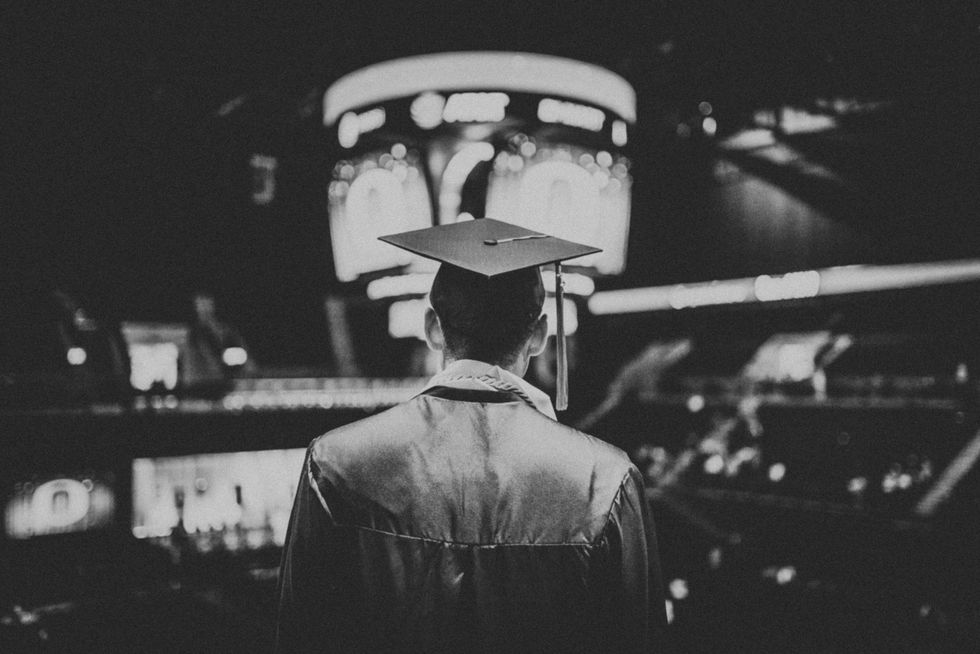 "Honestly, what can we do? There's nothing that can be done. Even now the state isn't even fully open. All I was able to do was have a socially distant meal with my parents and siblings. They couldn't even give me a congratulatory hug since one is pregnant and the others are in lines of work where they're constantly exposed. Neither me nor any of my friends even watched the online ceremony. What was the point? It was just the same old speeches you could just watch on YouTube with the same old sentiments. I scanned through the recording of it after the fact, they didn't even read our names off."
6. What are your next steps, and have they been impacted by coronavirus?
"The next step is getting a job, which has absolutely been impacted. I have friends that already had jobs lined up for after they graduated and were told they lost them because those companies had to even lay off employees due to the economic effect of the pandemic. There are less and less companies hiring for new positions, and I've definitely had a much harder time finding positions to apply to post virus than I did pre virus. The positions that are left are also offering drastically less than they used to before the virus."
7. What is the worst thing someone can say to a Class of 2020 graduate?
"I don't know how to answer this. I think just not acknowledging in general how vastly screwed we are now entering the job market during this time."
8. What is one piece of advice you would love to give to the class of 2021?
"Remember what the class before you lost, and don't take a single moment for granted."
9. What about the last few months do you think you'll remember most?
"Not being able to leave the house for months at a time? Australia on fire? The global pandemic? The protests? The murder hornets? I'm pretty sure it will all stay pretty vivid in my memory."