I've been thinking about how I want to decorate my graduation cap for some time now, and as graduation is quickly approaching, I took to none other than Pinterest to let my crafty self get to brainstorming! Now, I find nothing more imaginative and inspiring than some good ol' Disney magic, so here are some graduation cap decorating ideas for Disney lovers, whether you are all about the classics or a Pixar lover like me!
1. "I just finished the most wonderful story." – "Beauty and the Beast"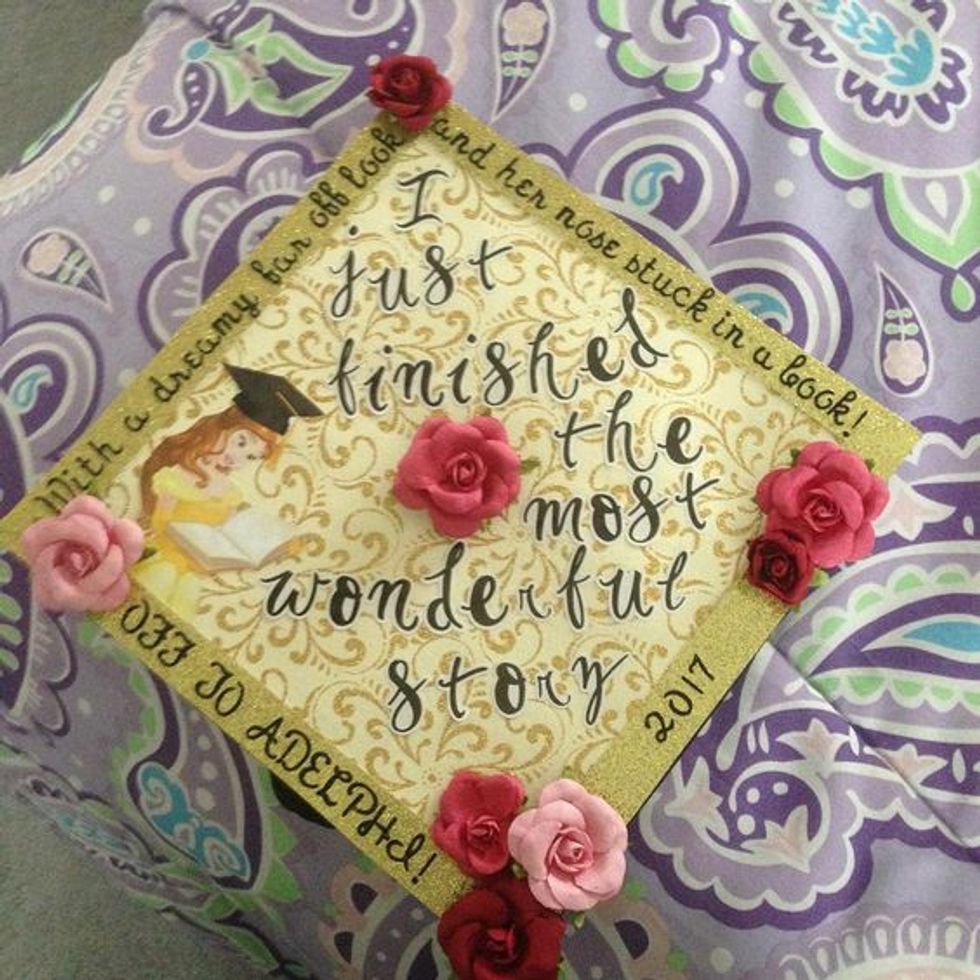 2. "So long, partner." – "Toy Story"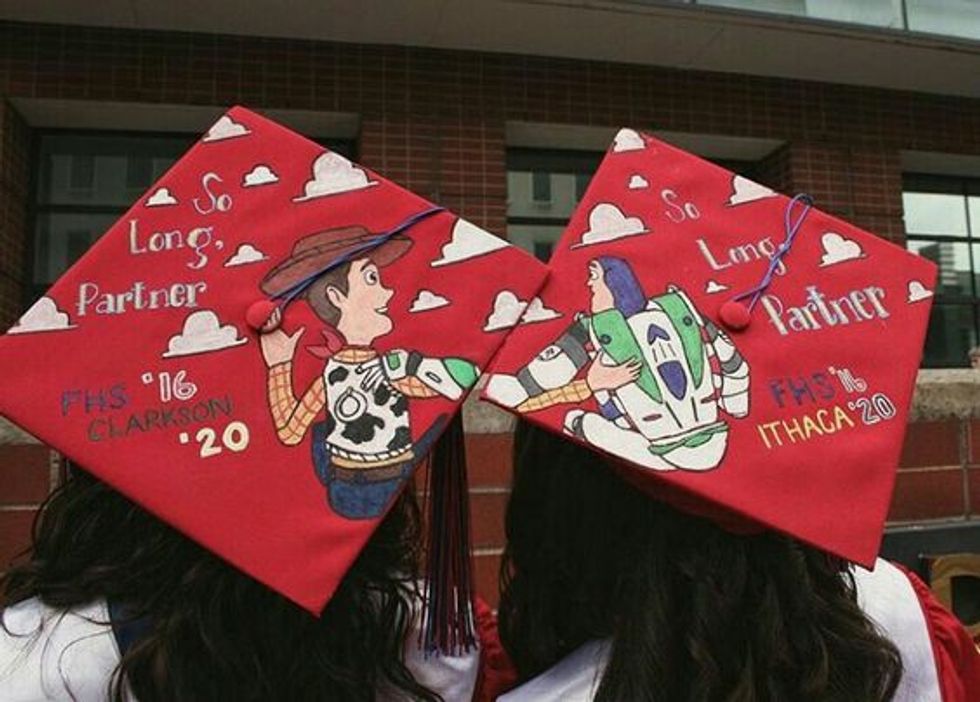 3. "I'm free." – "Aladdin"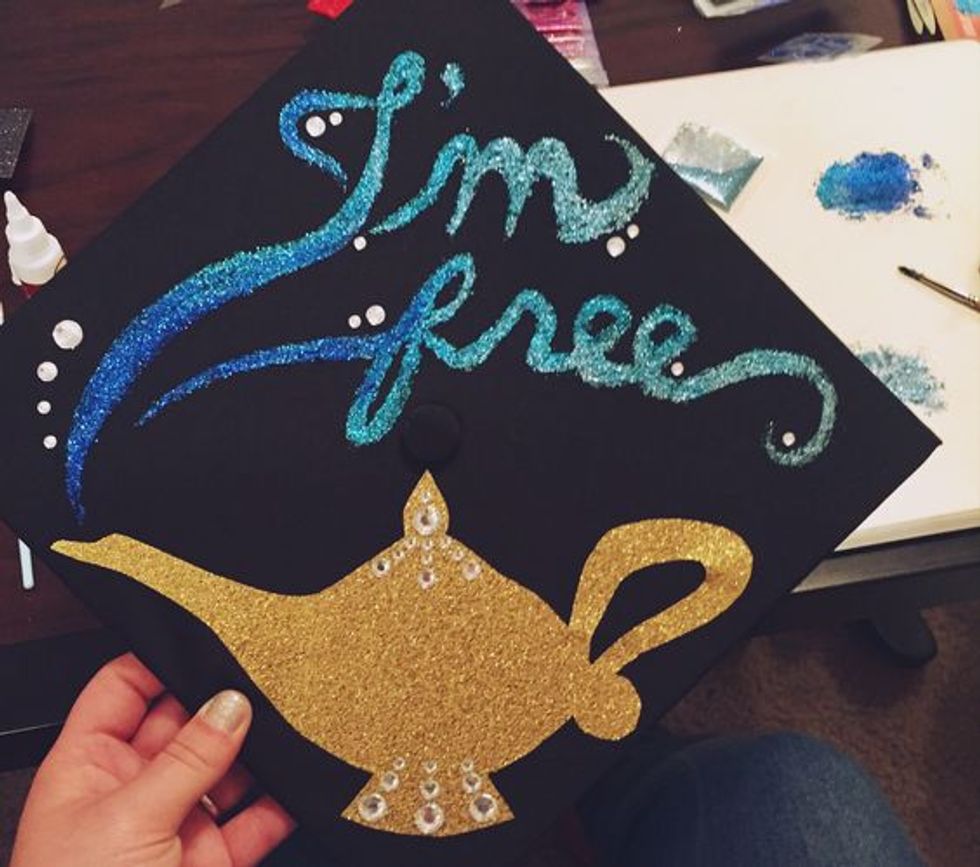 4. "Already forgot everything." – "Finding Nemo"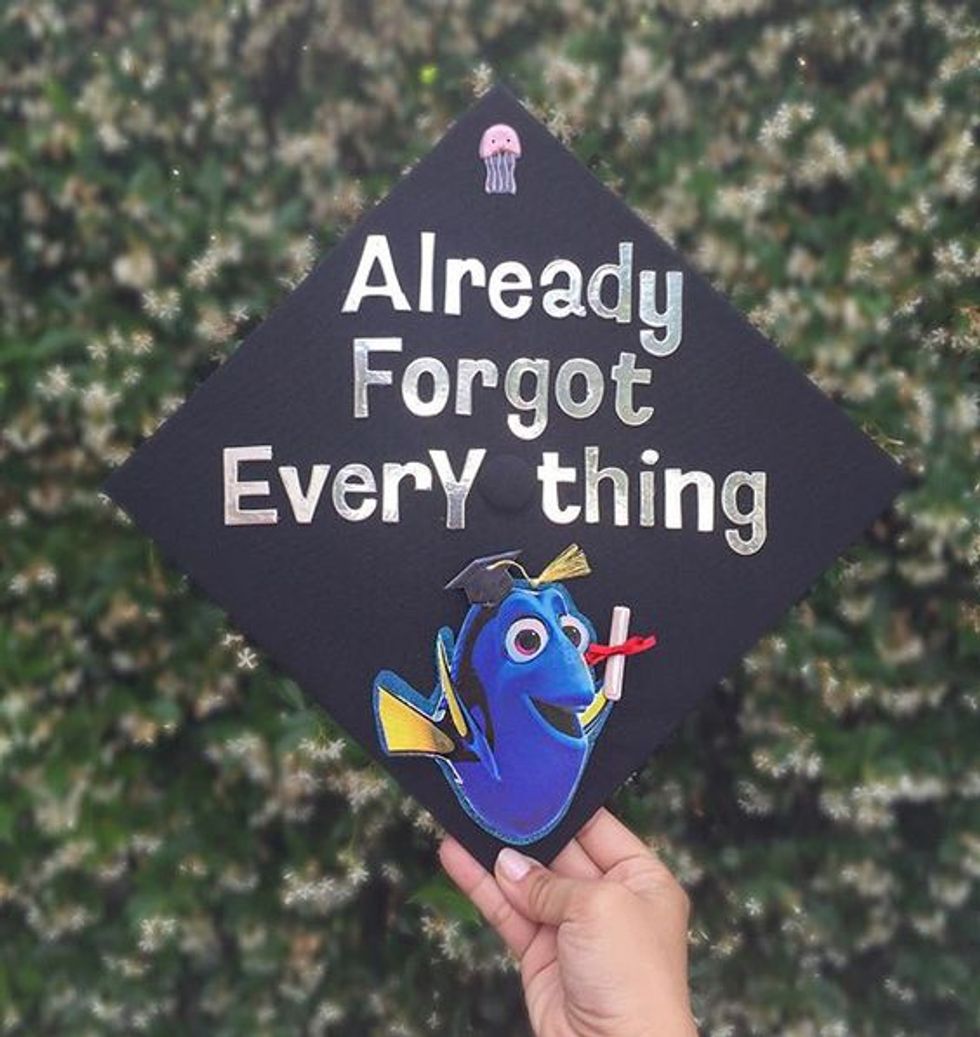 5. "Never grow up." – "Peter Pan"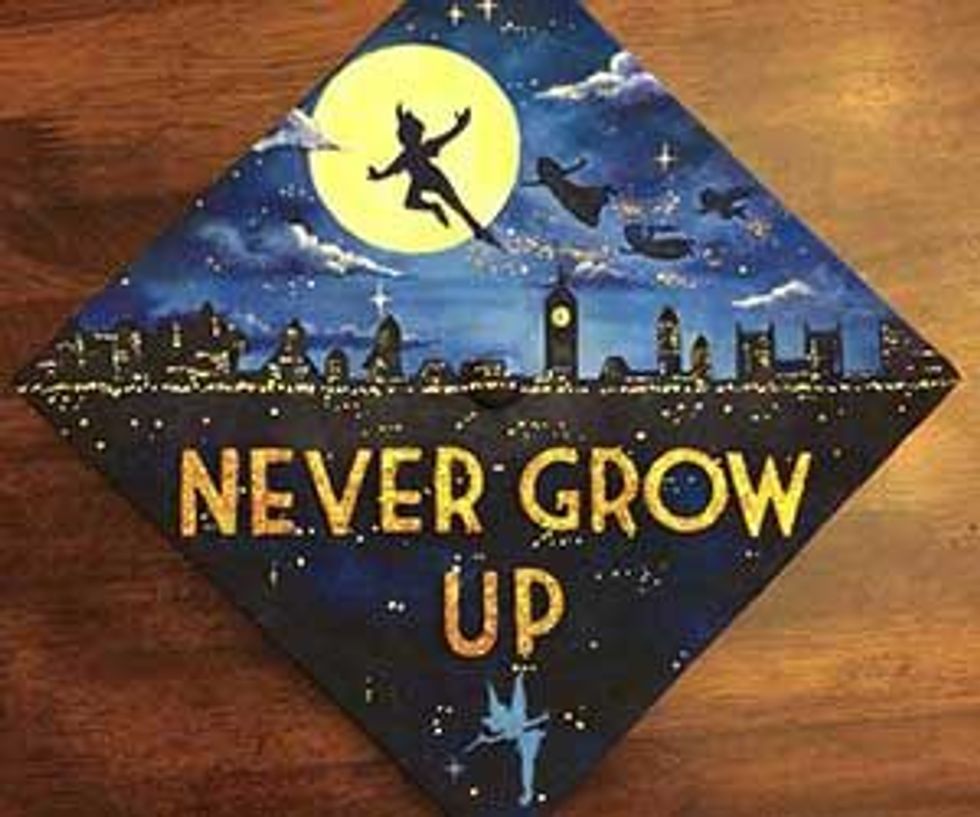 6. "The best view comes after the hardest climb." – "Lilo & Stitch"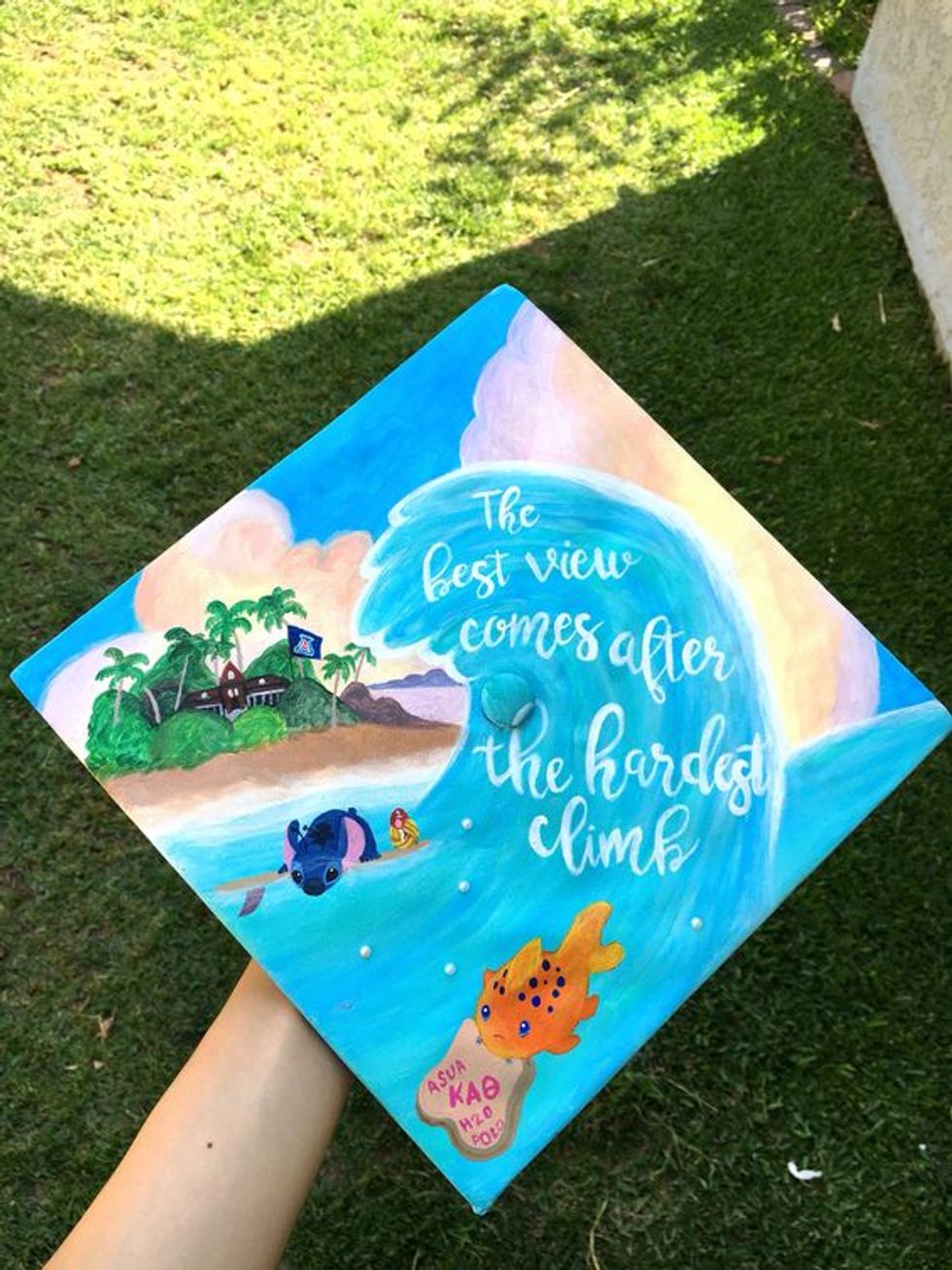 7. "Have courage and be kind." – "Cinderella"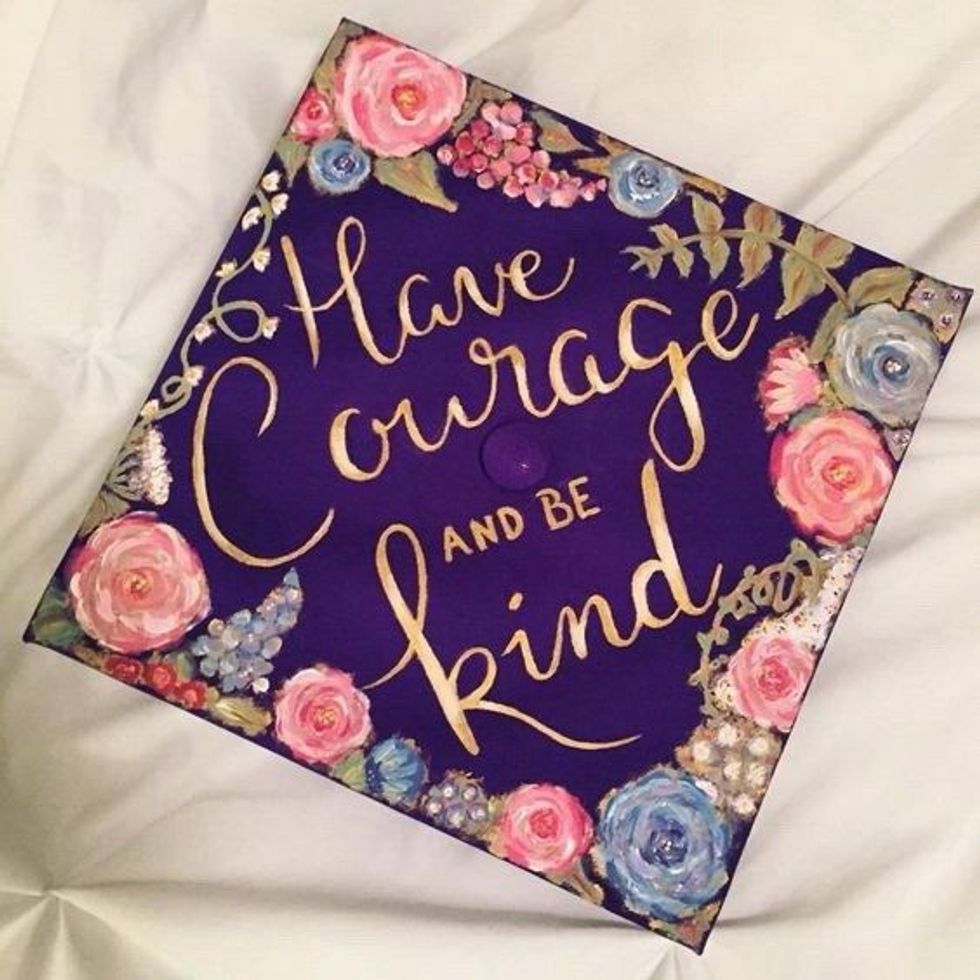 8. "Go and chase you dreams…." – "Mary Poppins"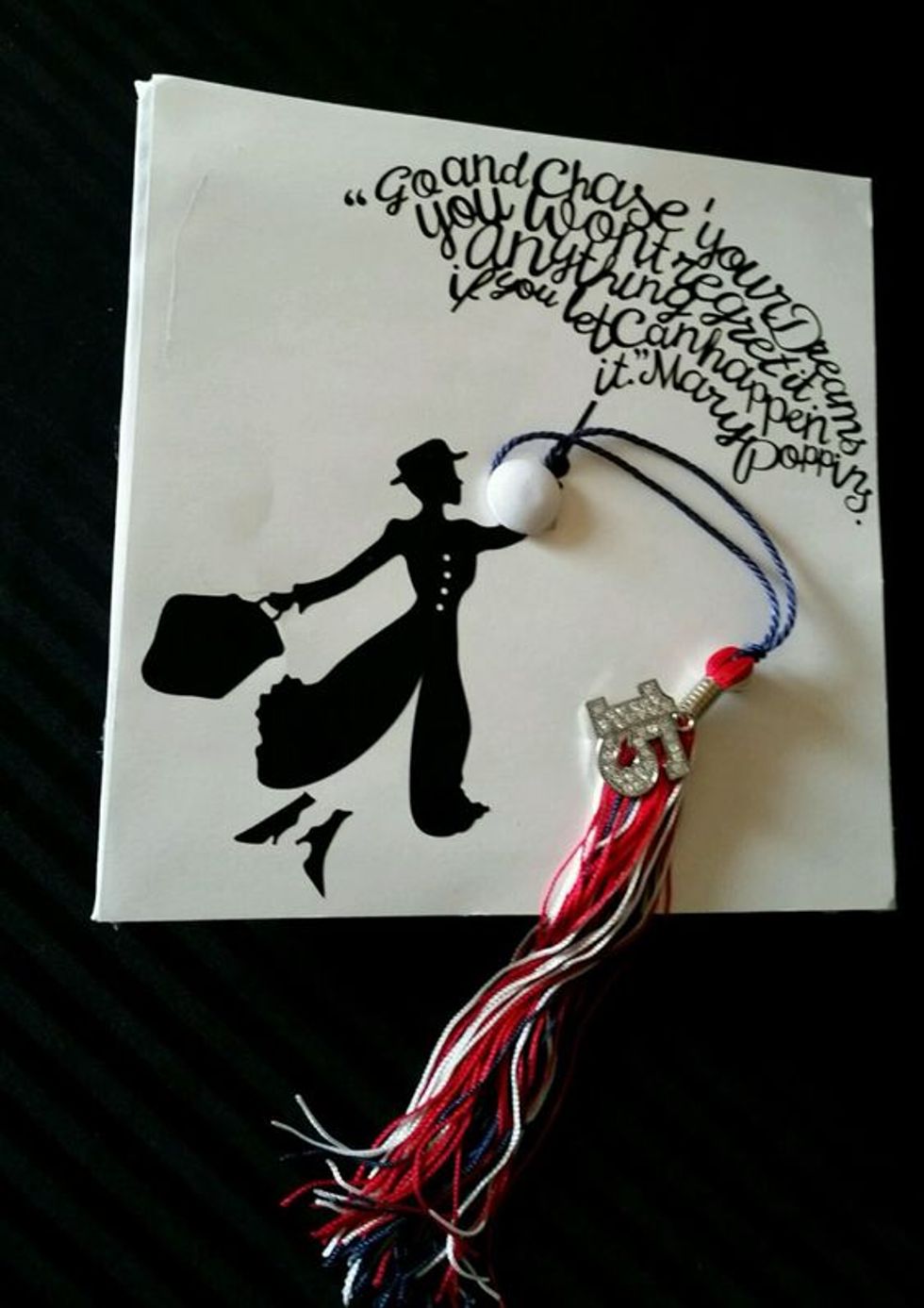 9. "Adventure is out there." – "Up"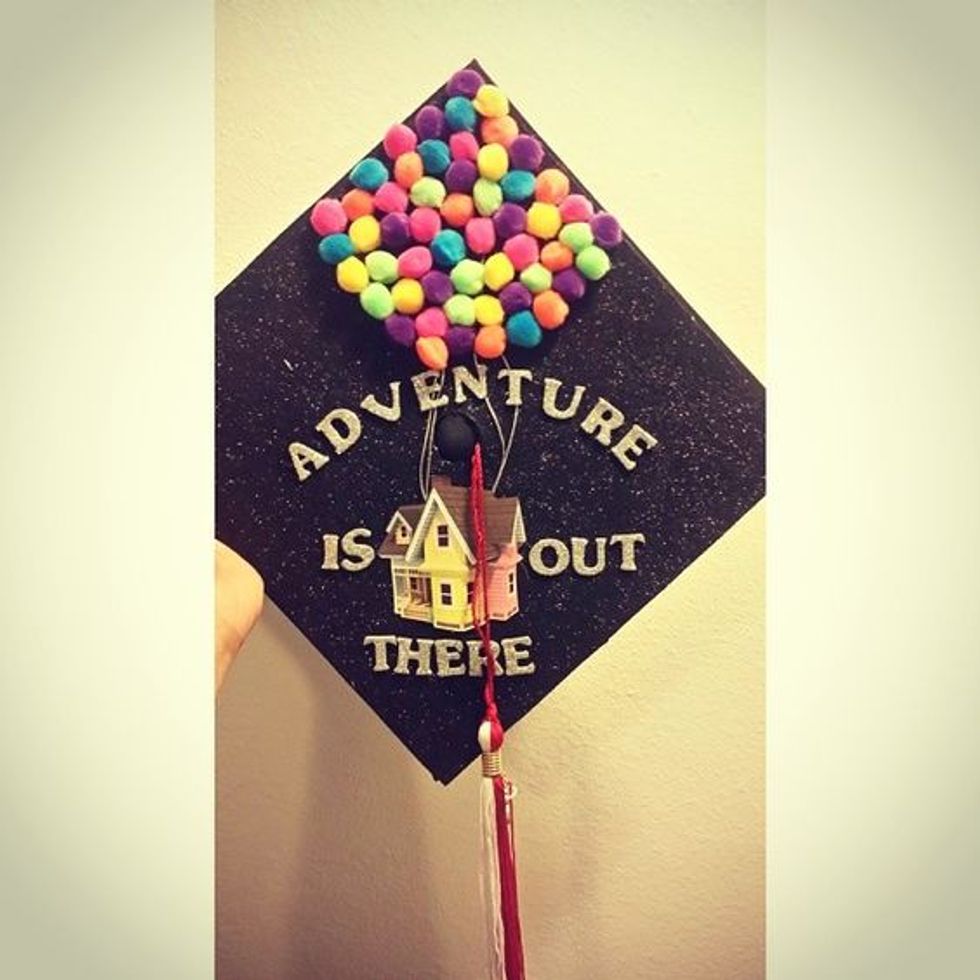 10. "I'm ready to stand." – "The Little Mermaid"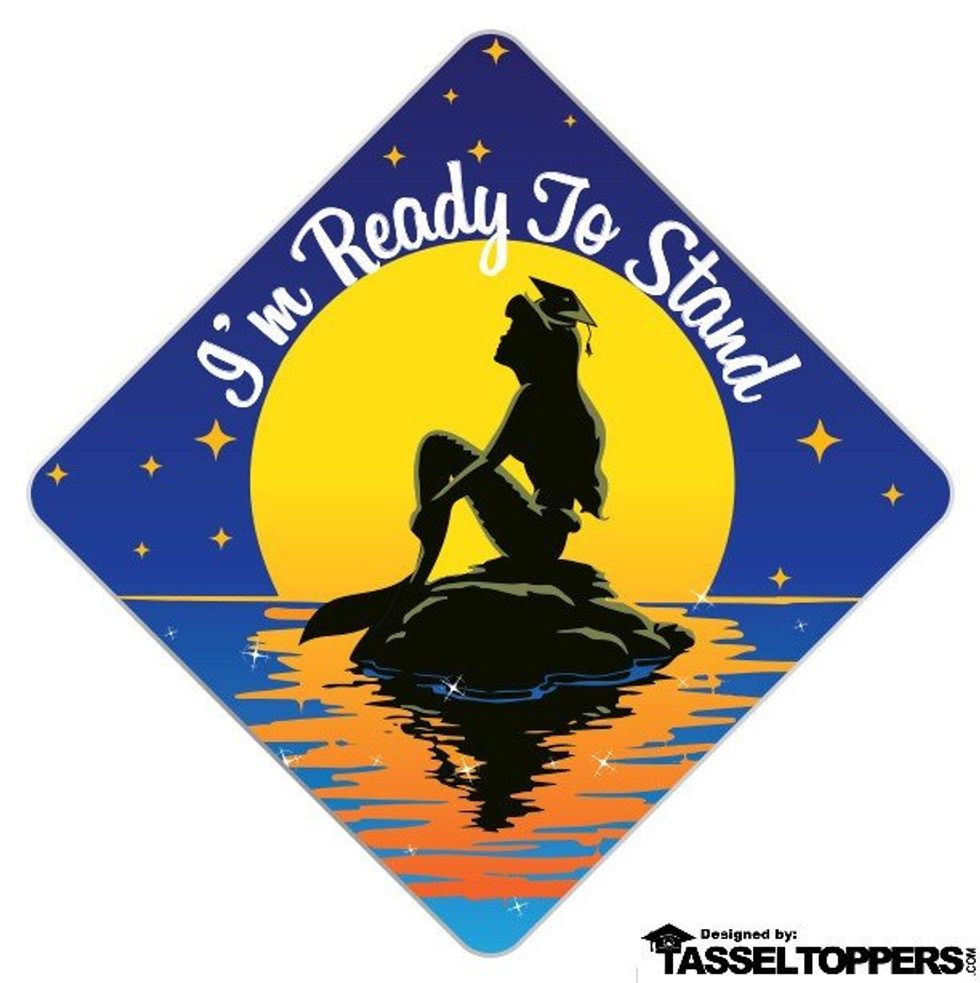 11. "Every adventure requires a first step." – "Alice in Wonderland"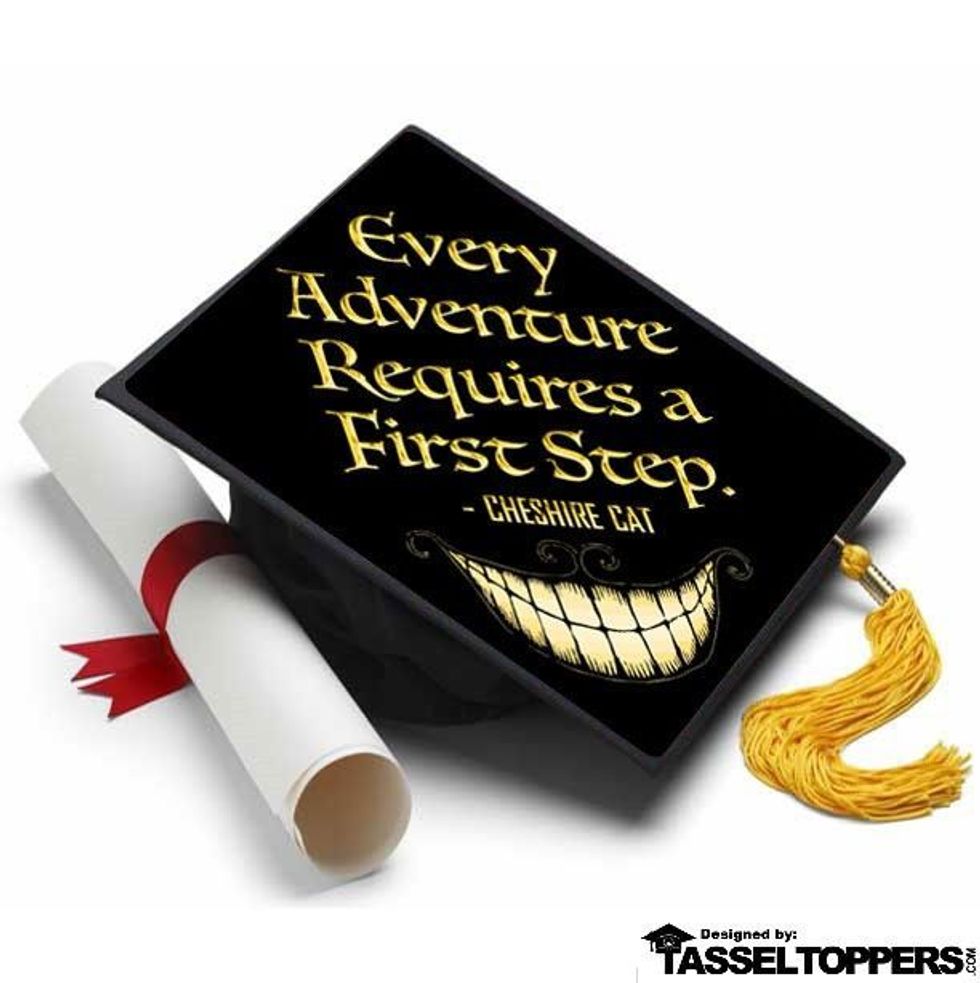 12. "I just kept swimming." – "Finding Nemo"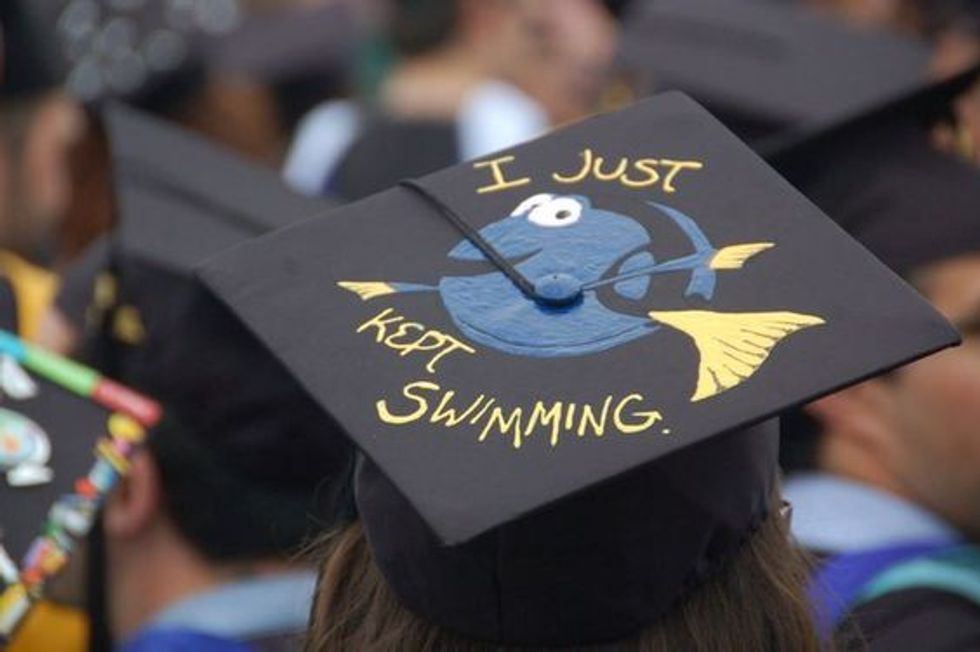 13. "I want adventure in the great wide somewhere." – "Beauty and the Beast"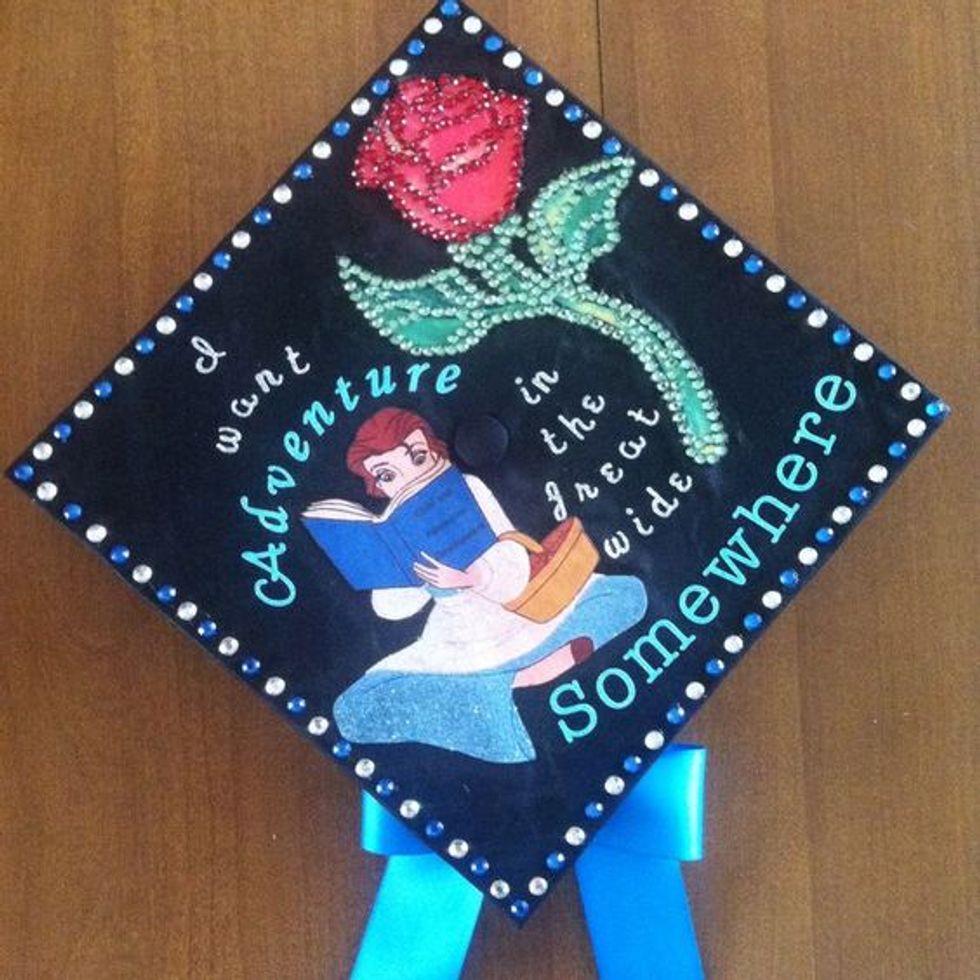 14. "There's just no telling how far I'll go." – "Moana"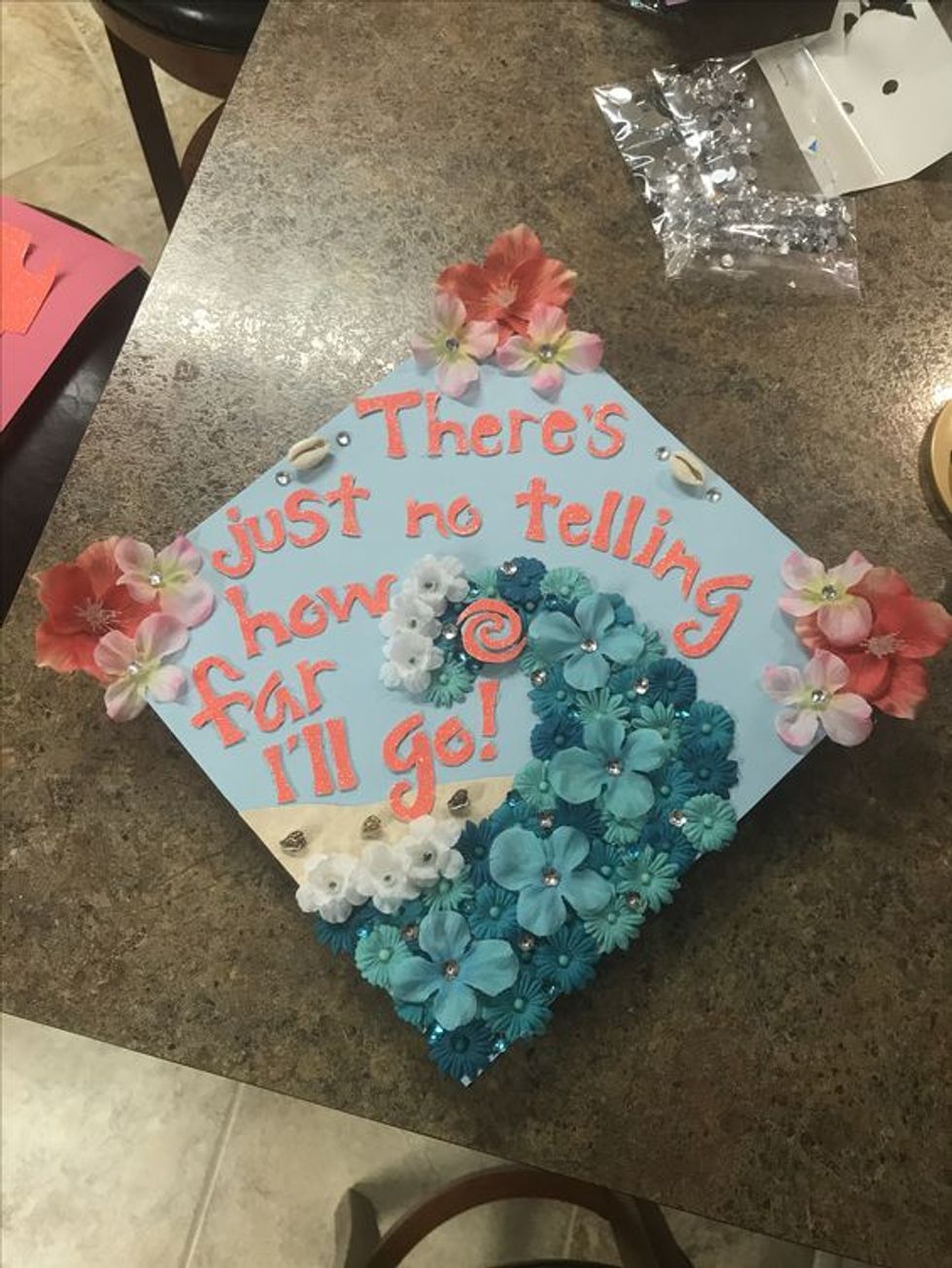 15. "Everything ends, and so our story begins!" – "Peter Pan"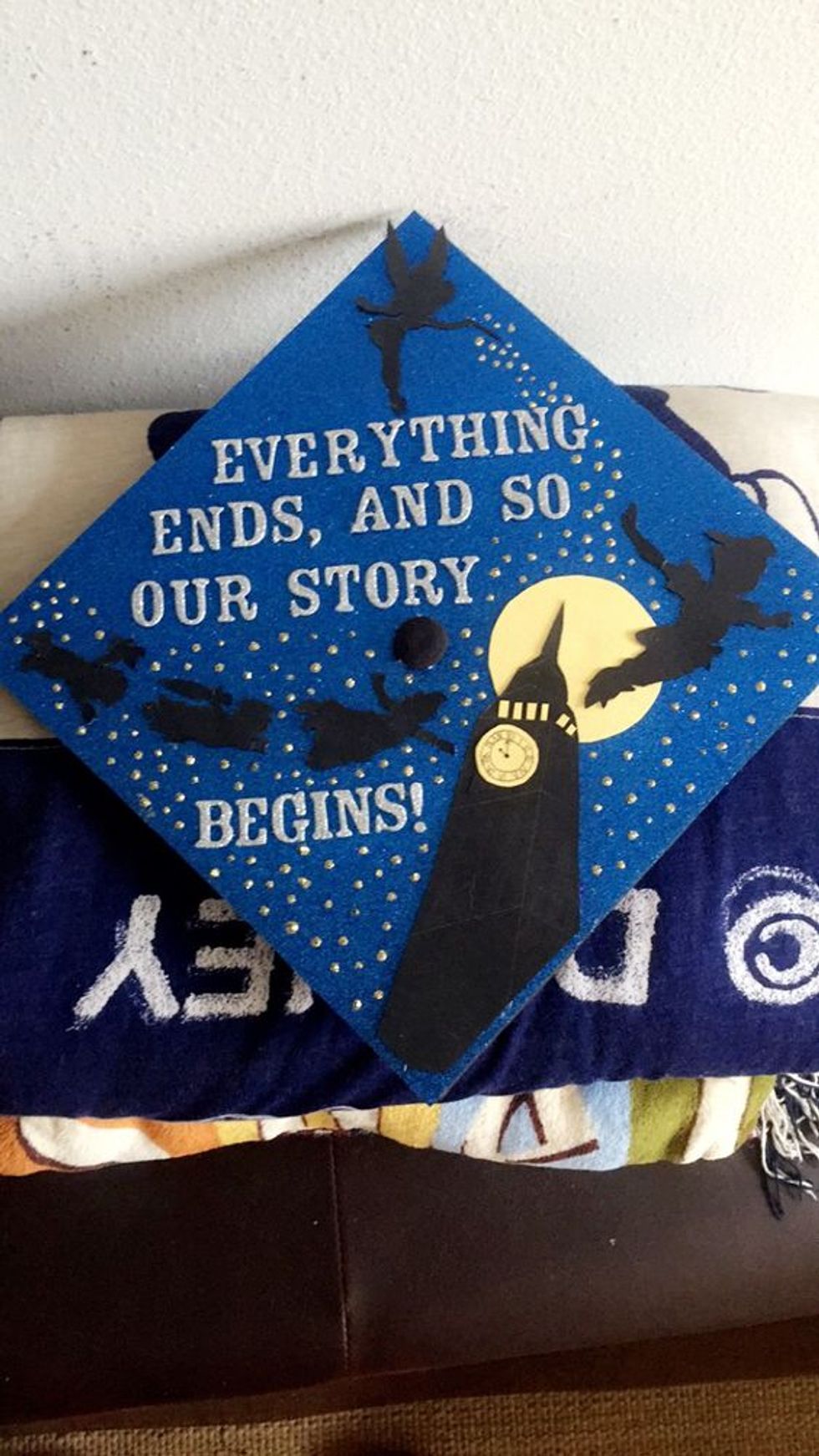 16. "Oh, I just can't wait to graduate." – "The Lion King"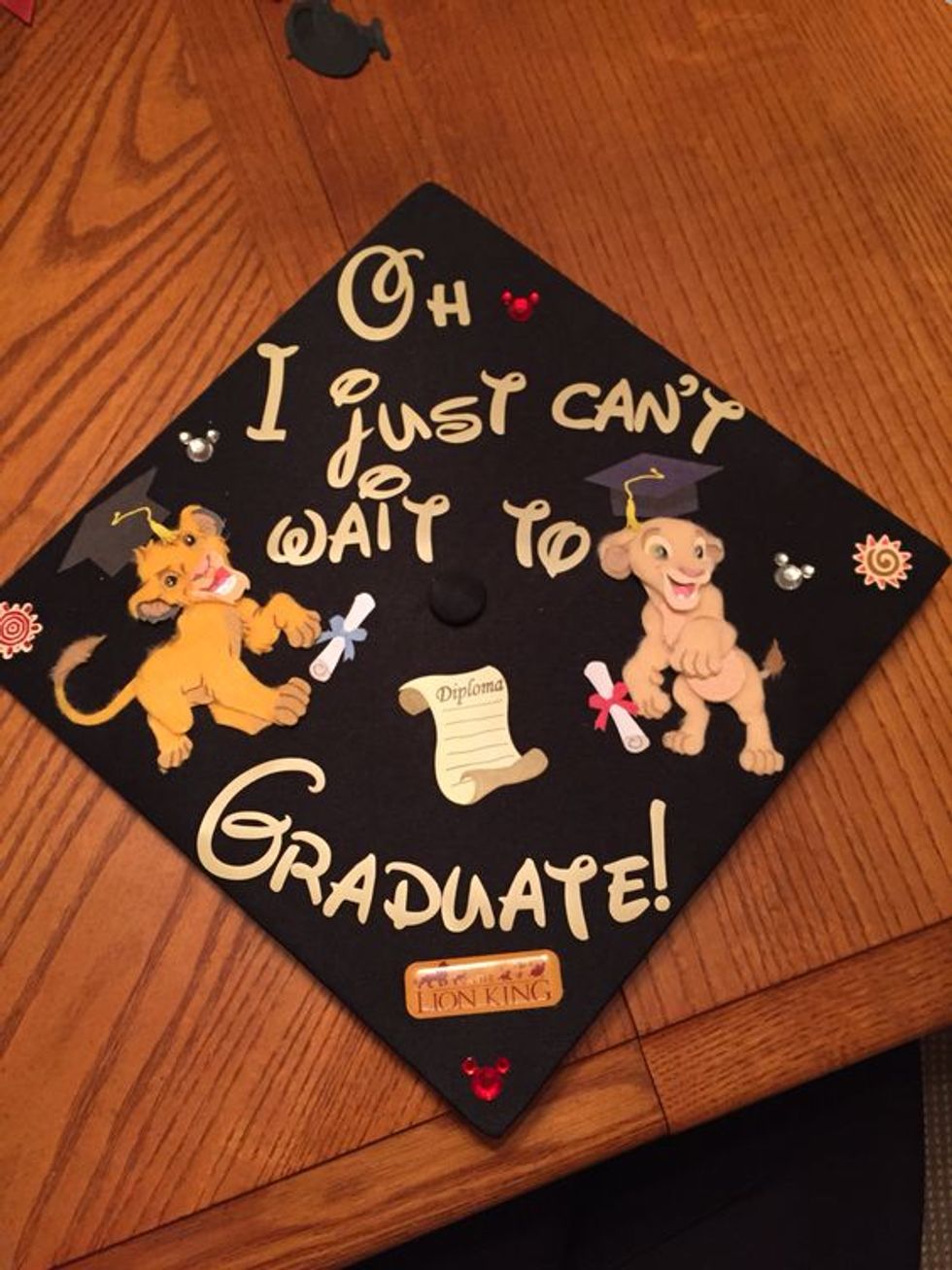 17. "It seems to me that we have a lot of story left to tell." – Walt Disney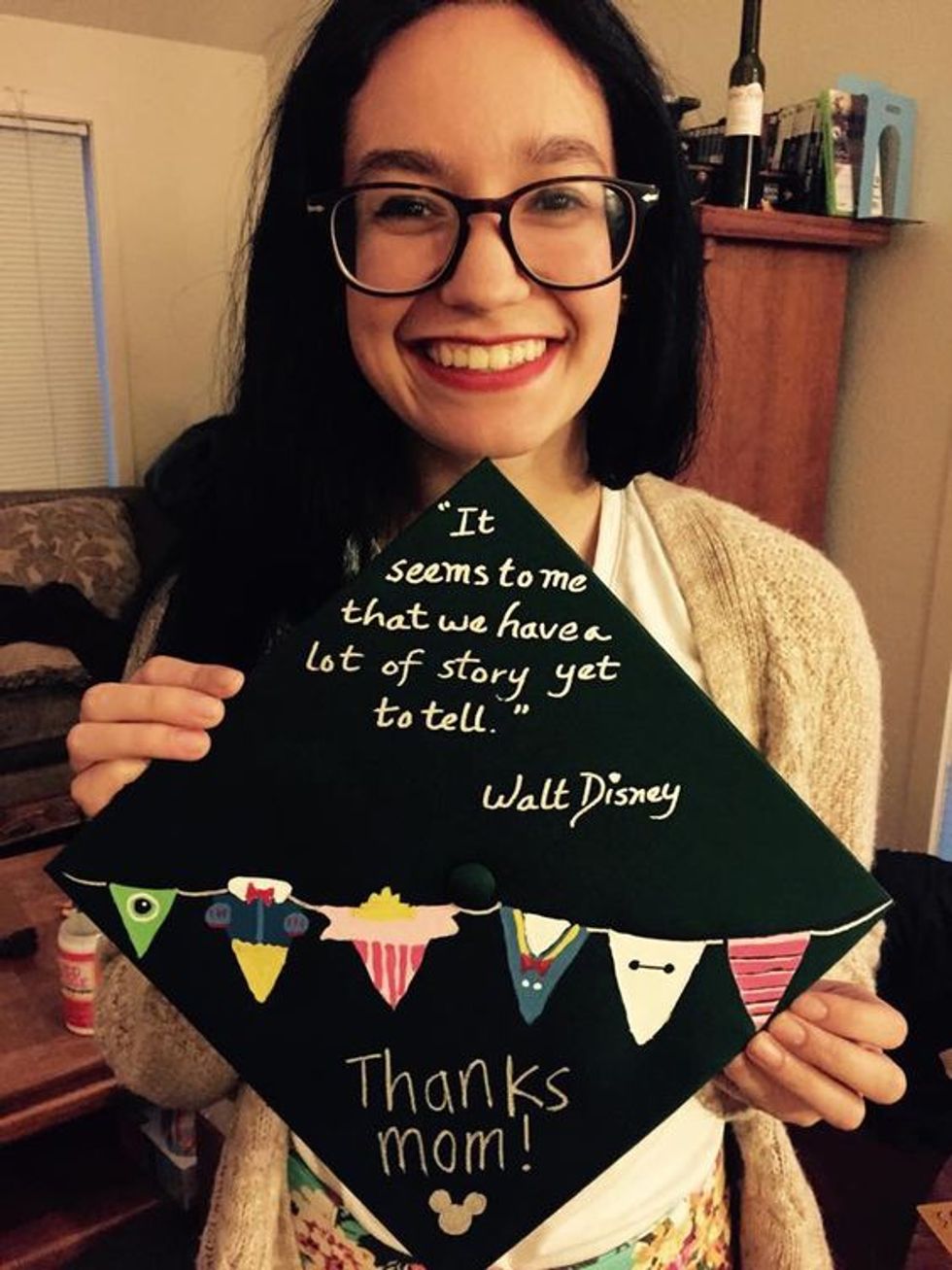 18. "To graduate would be an awfully big adventure." – "Peter Pan"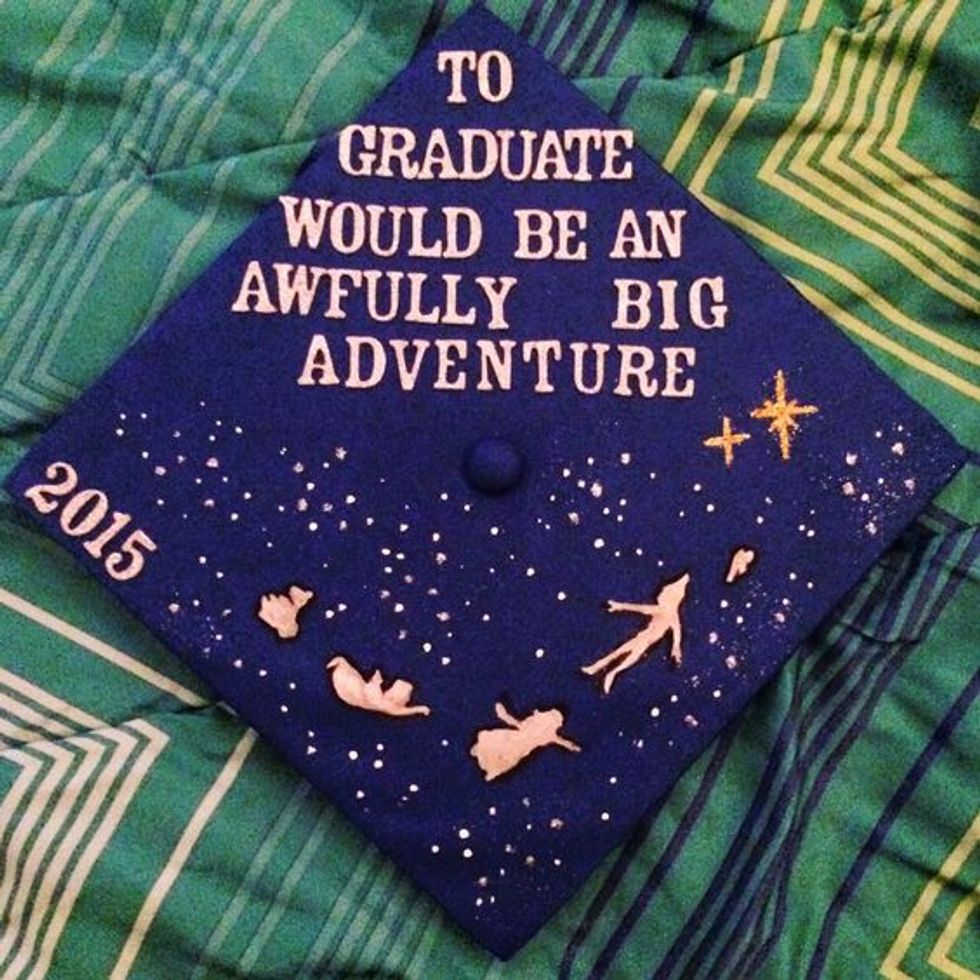 19. "I can go the distance." – "Hercules"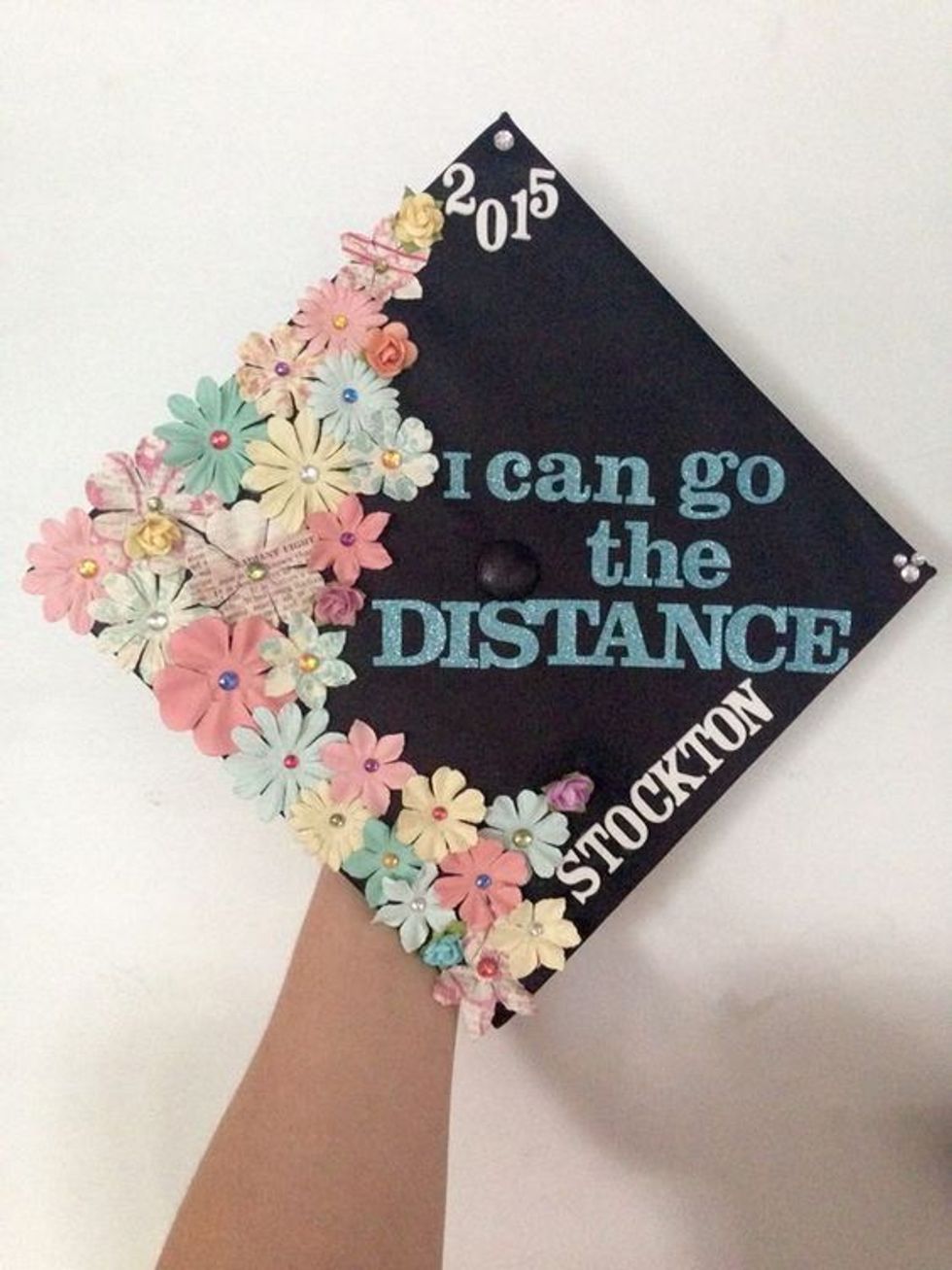 20. "Do you have your exit buddy?..." – "Finding Nemo"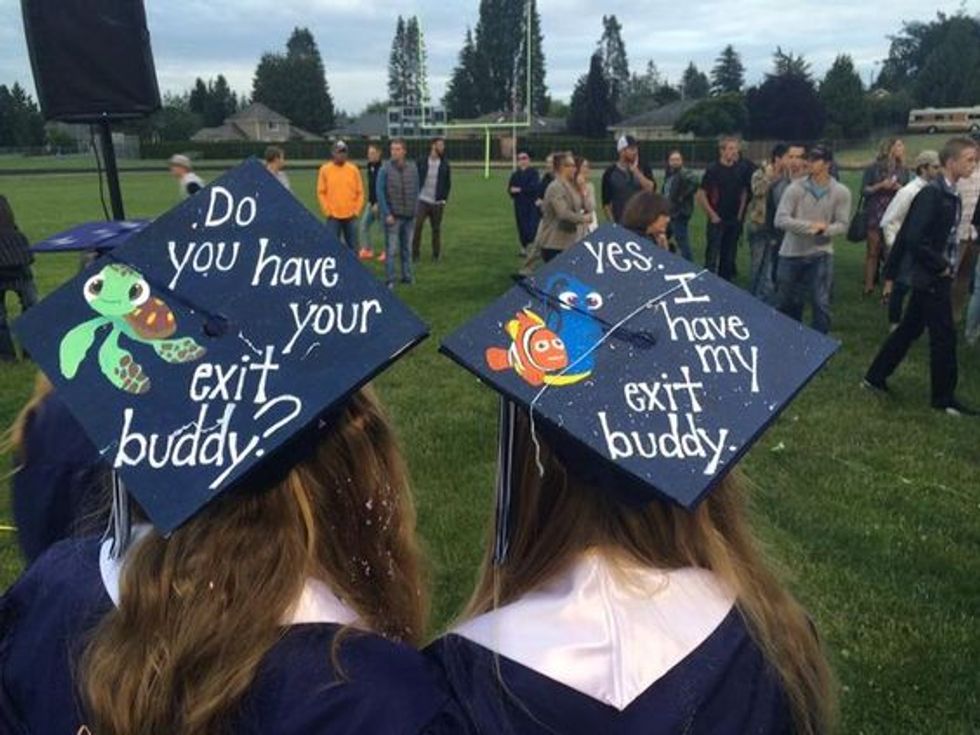 21. "The Diplommaaaa" – "Toy Story"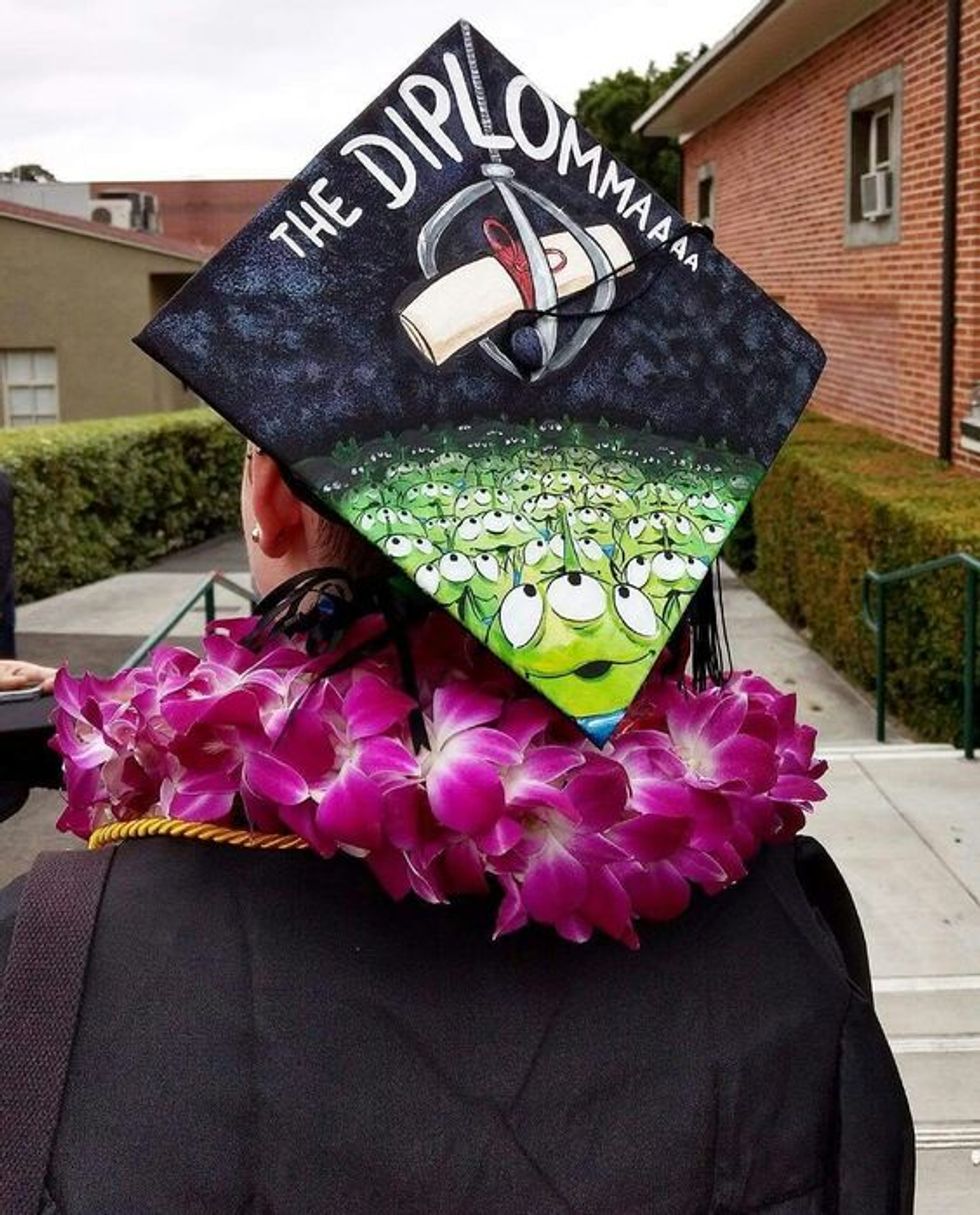 22. "All it takes is faith, trust, and Pixie Dust." – "Peter Pan"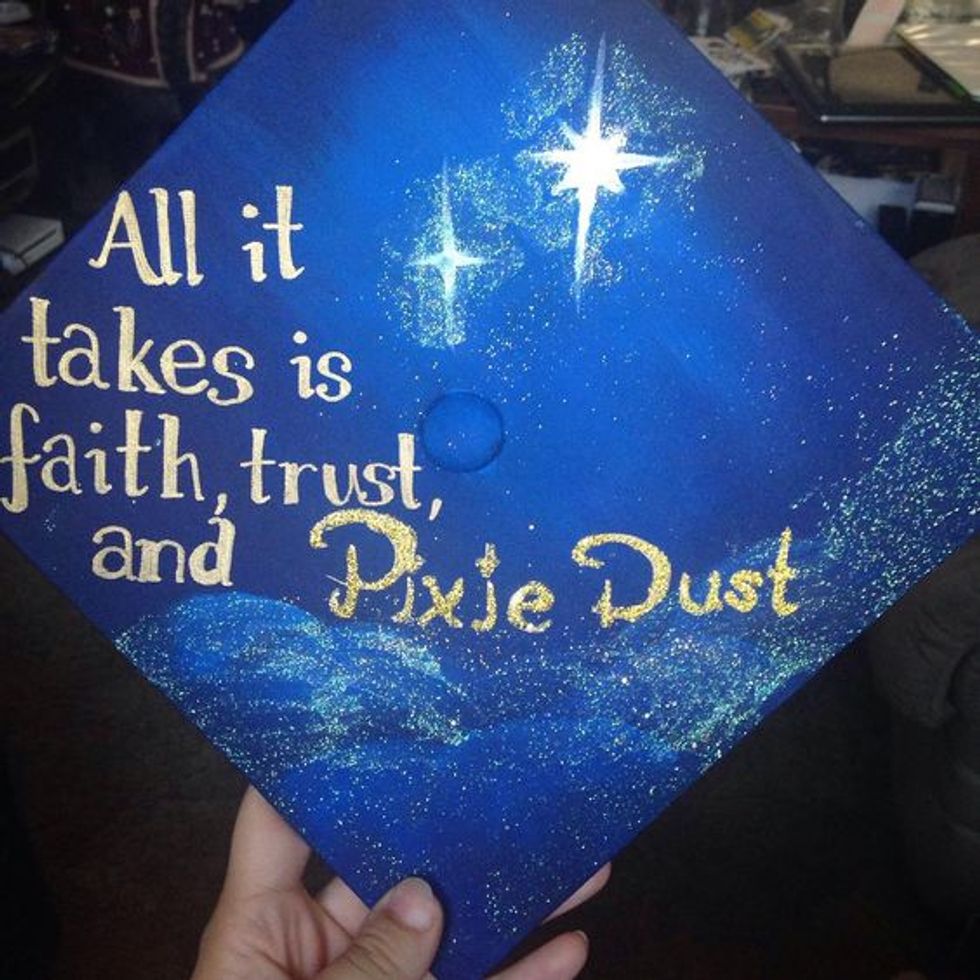 23. "If the cap fits, wear it." – "Cinderella"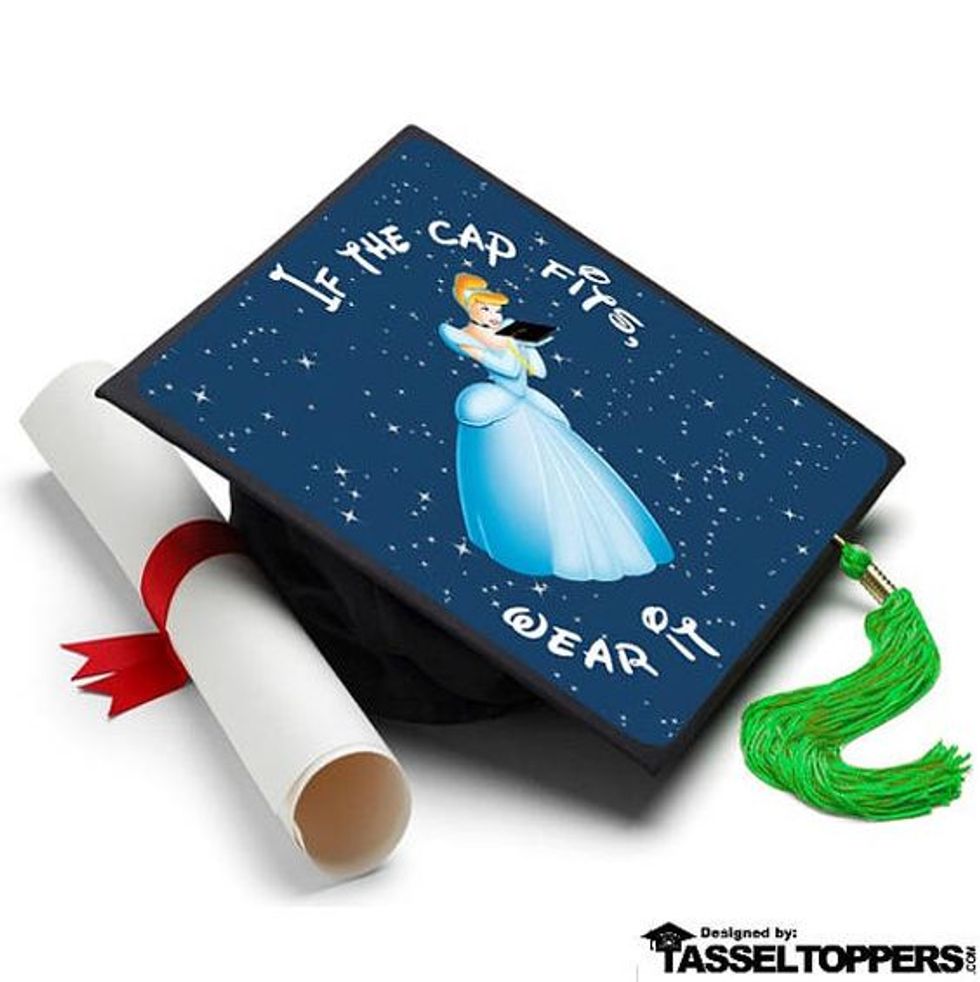 24. "I'm there!" – " The Princess and the Frog"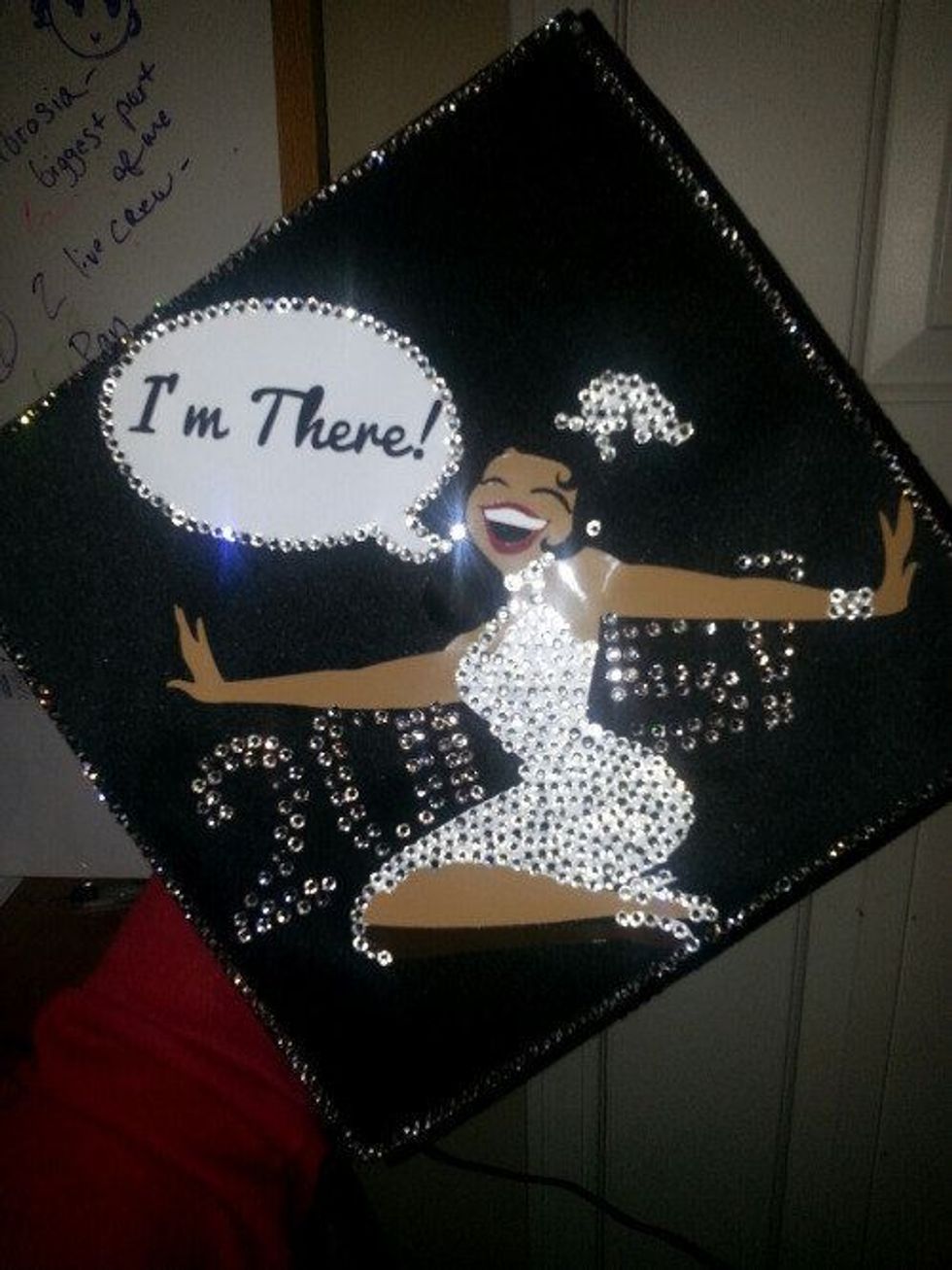 25. "A degree worth fighting for." – "Mulan"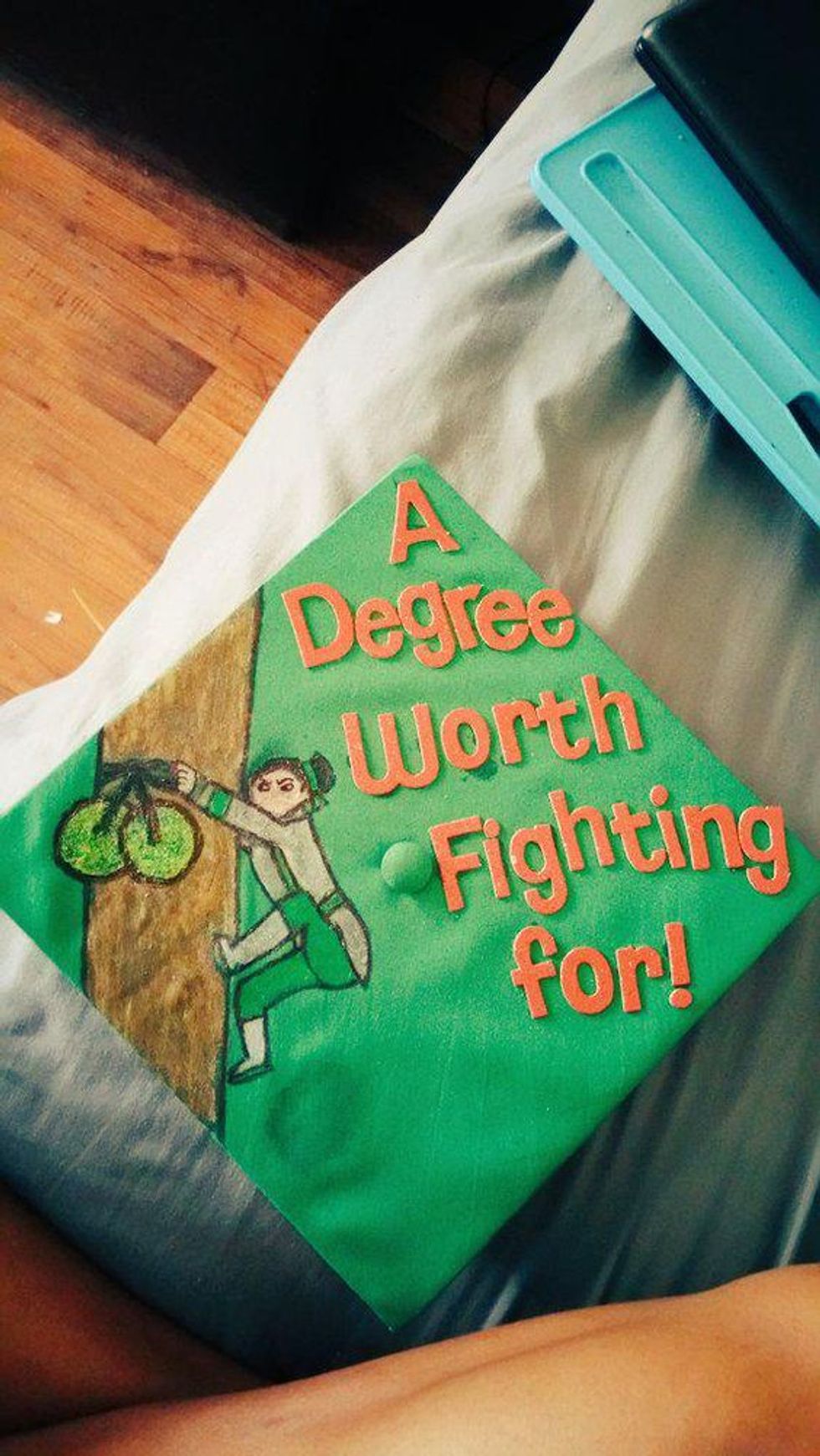 26. "All our dreams can come true, if we have the courage to pursue them." – Walt Disney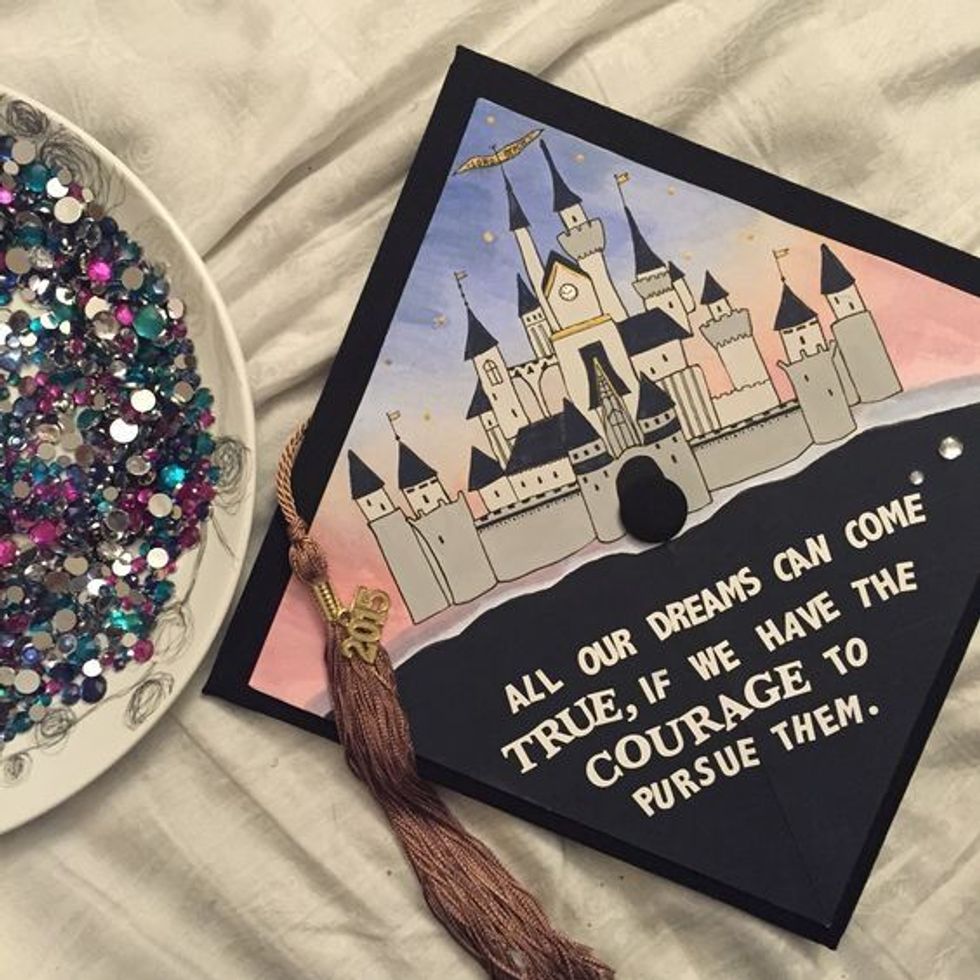 27. "On to the next story." – "Toy Story"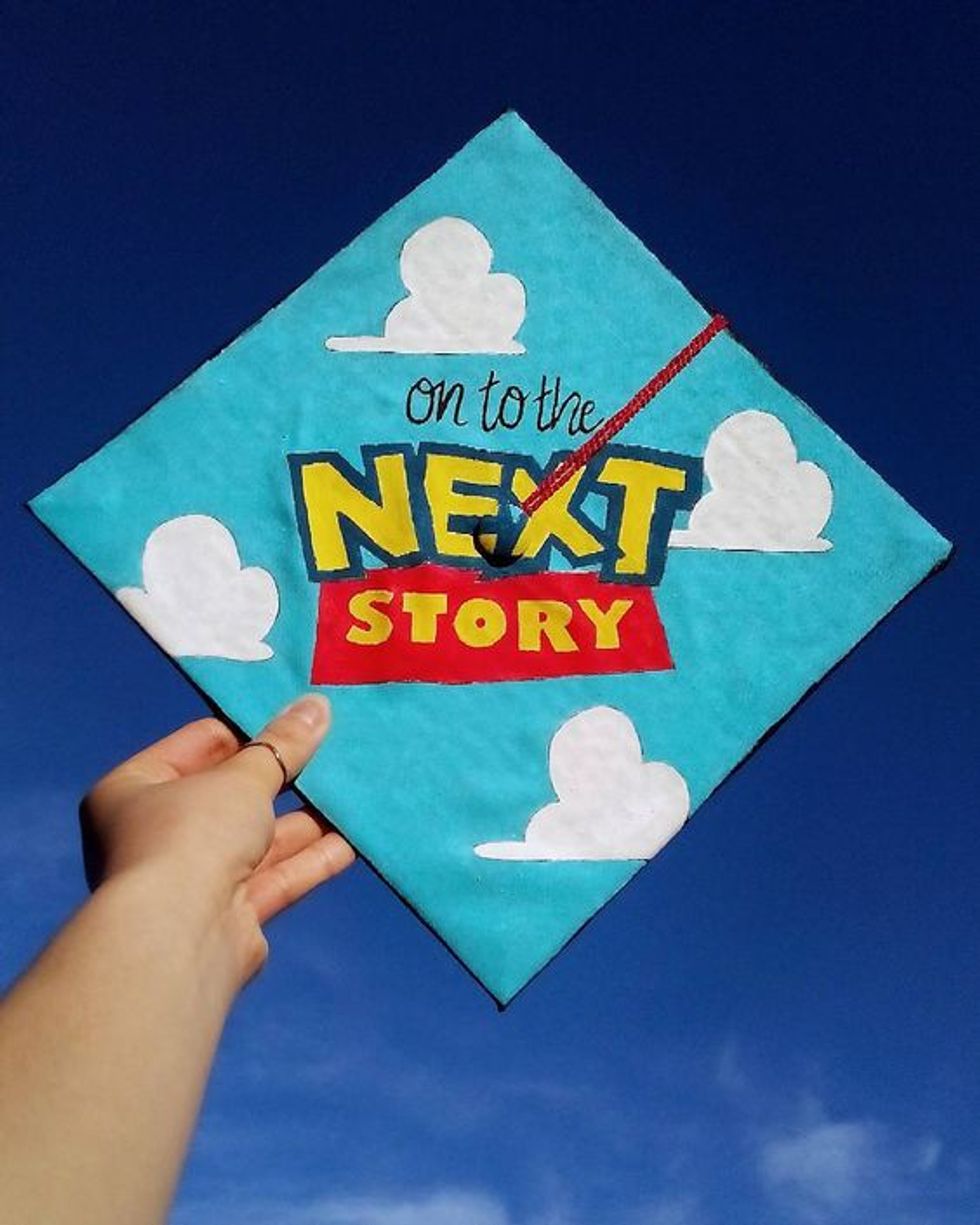 28. "The start of something new." – "High School Musical"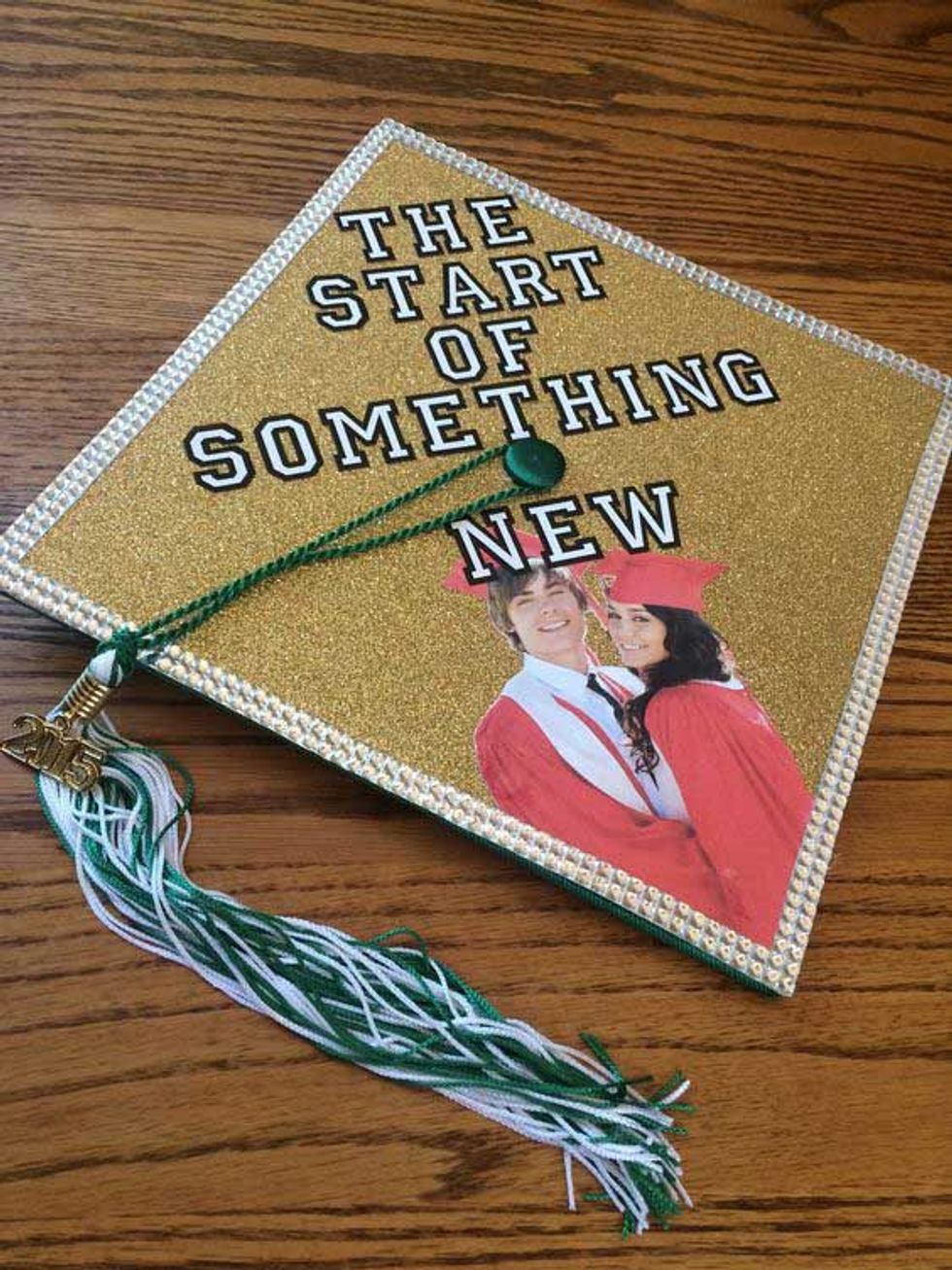 29. "She goes where the wind takes her." – "Pocahontas"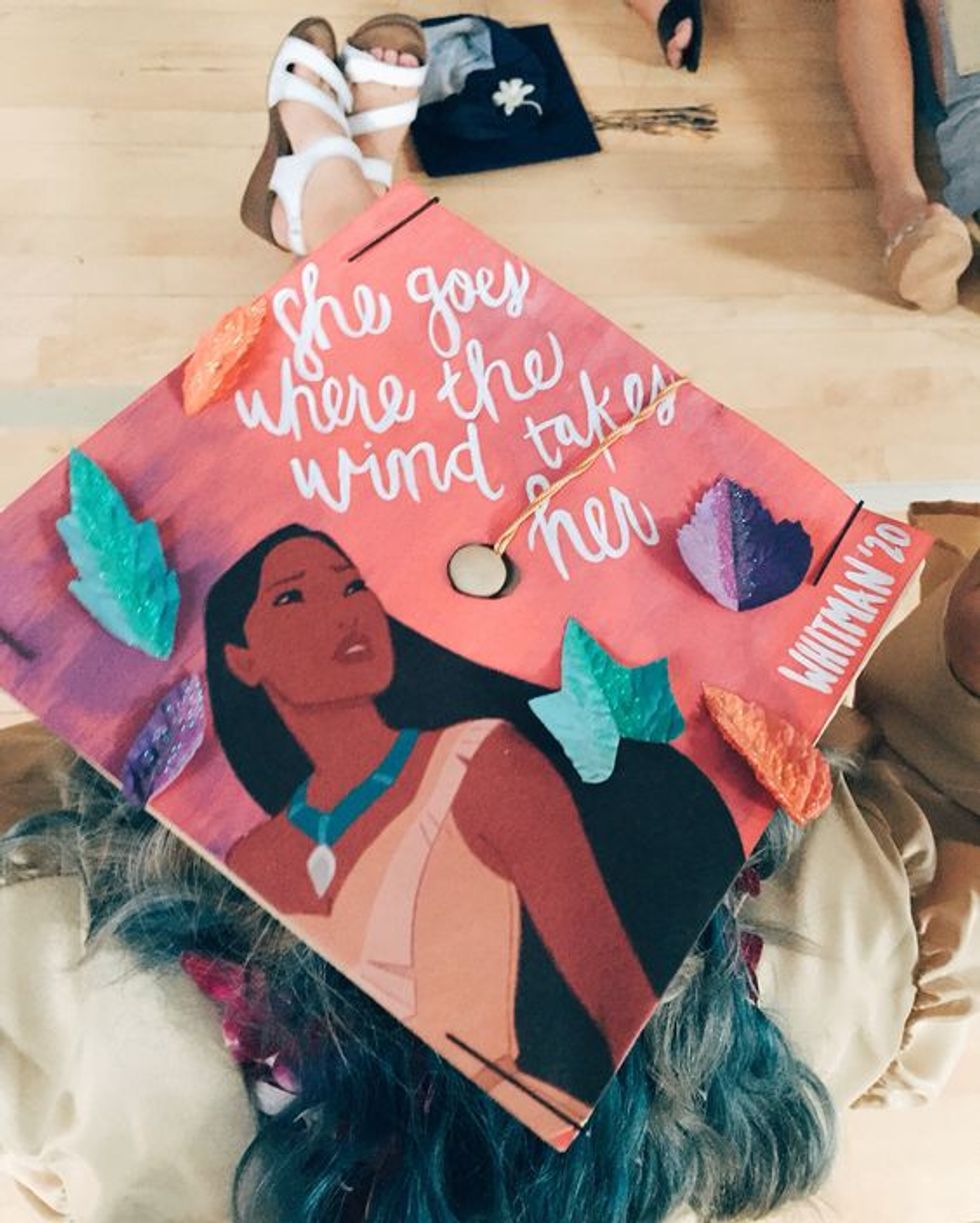 30. "I never look back, darling…." – "The Incredibles"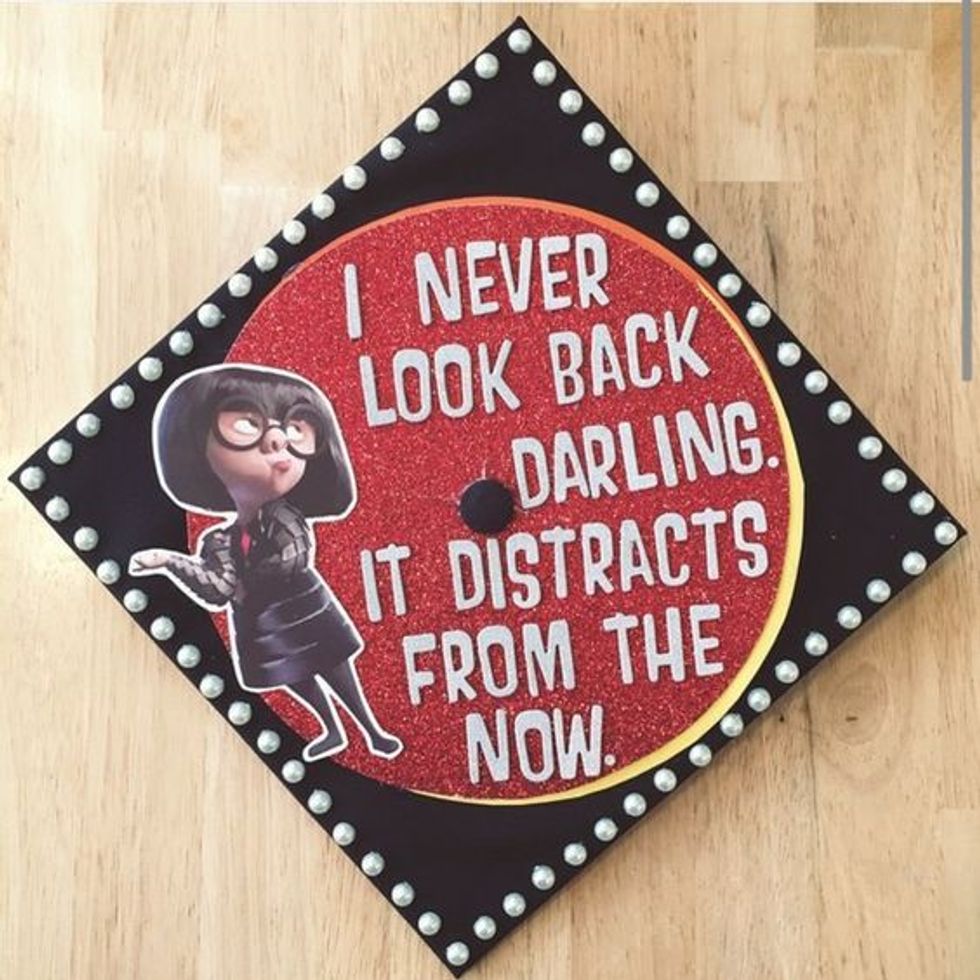 31. "Our fate lives within us…." – "Brave"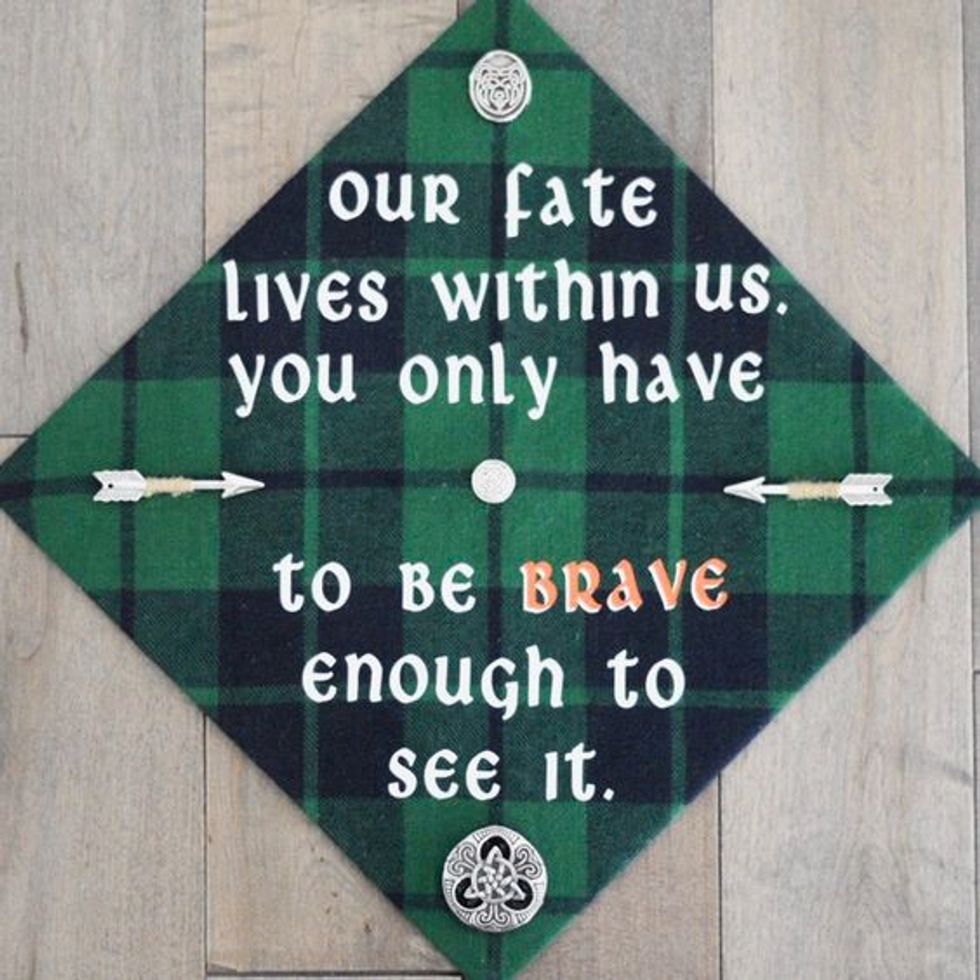 32. "Look at the world, so big, and I'm halfway to it!" – "Tangled"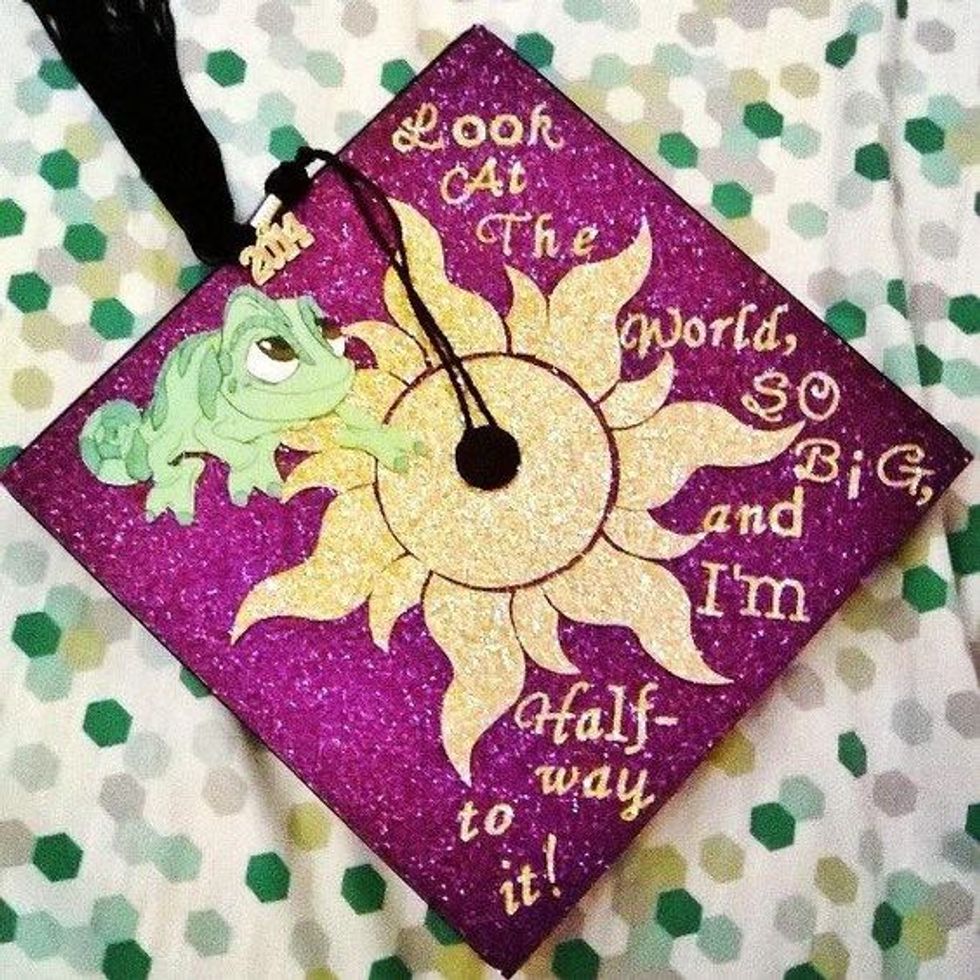 33. "Bibbidi, bobbidi, bye!" – "Cinderella"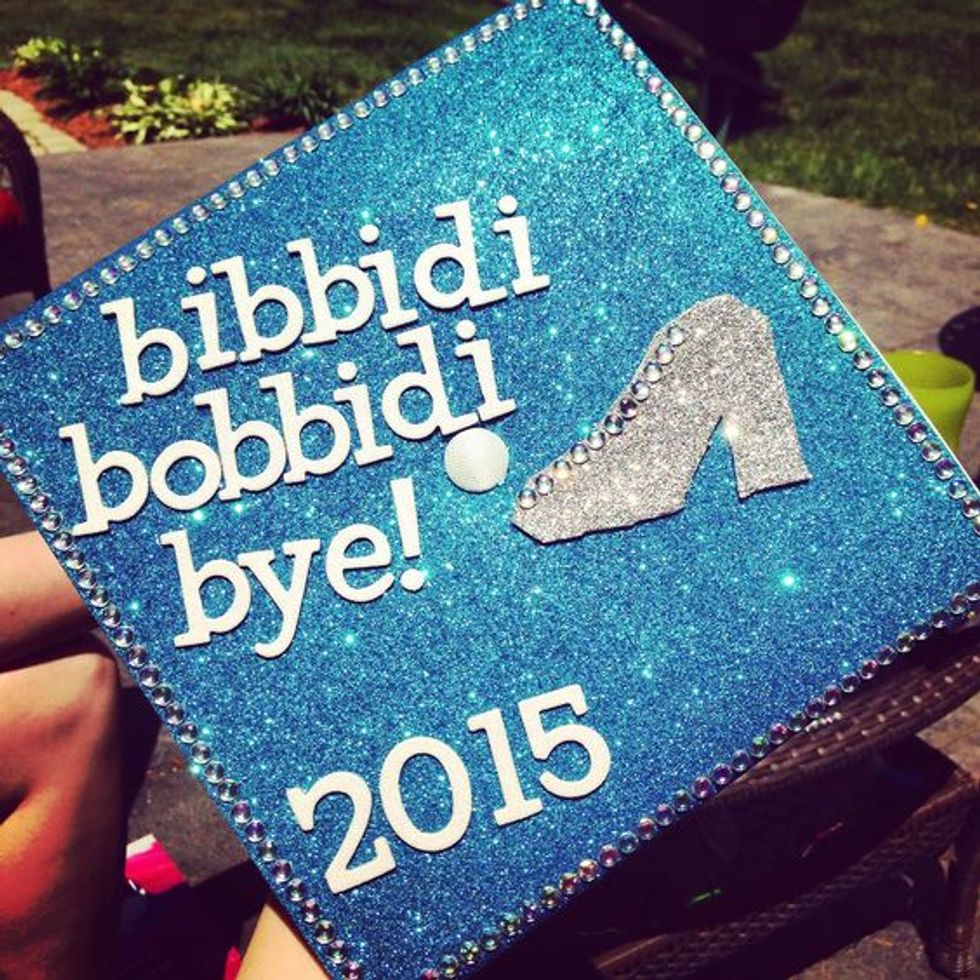 34. "I'm like a shooting star. I've come so far!" – "Aladdin"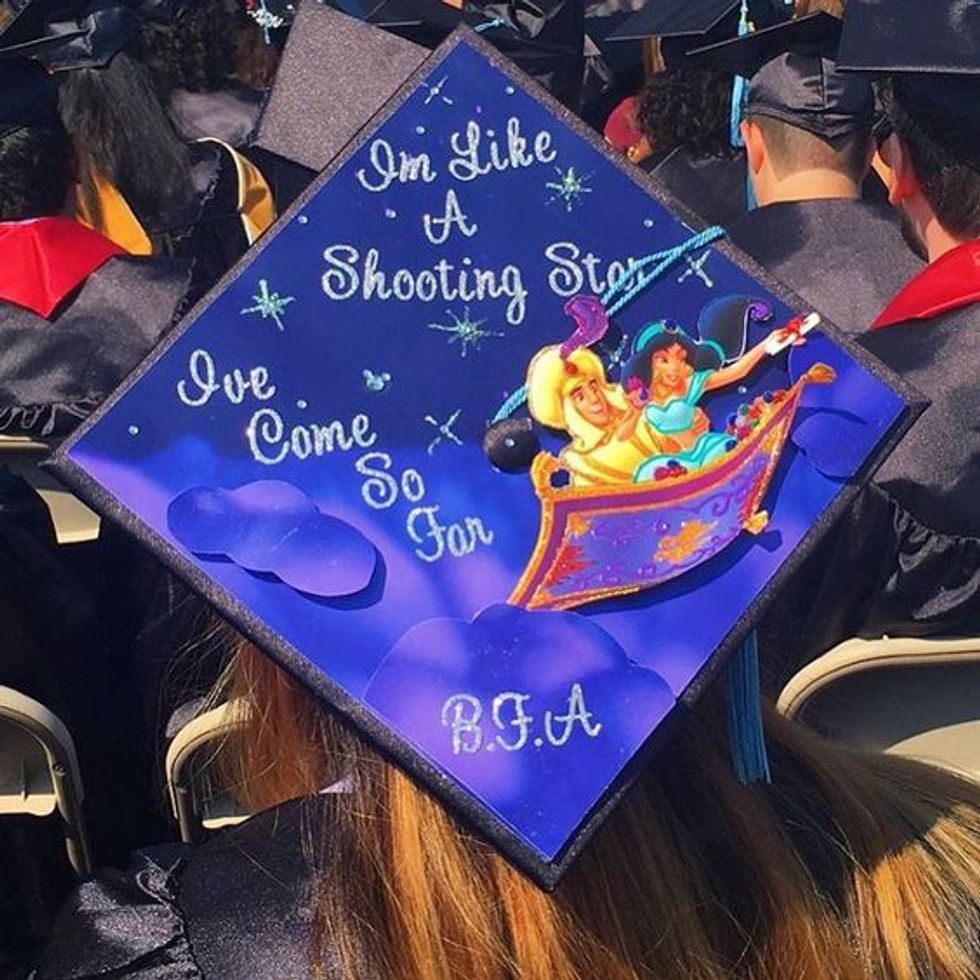 35. "How lucky I am…" – "Winnie the Pooh"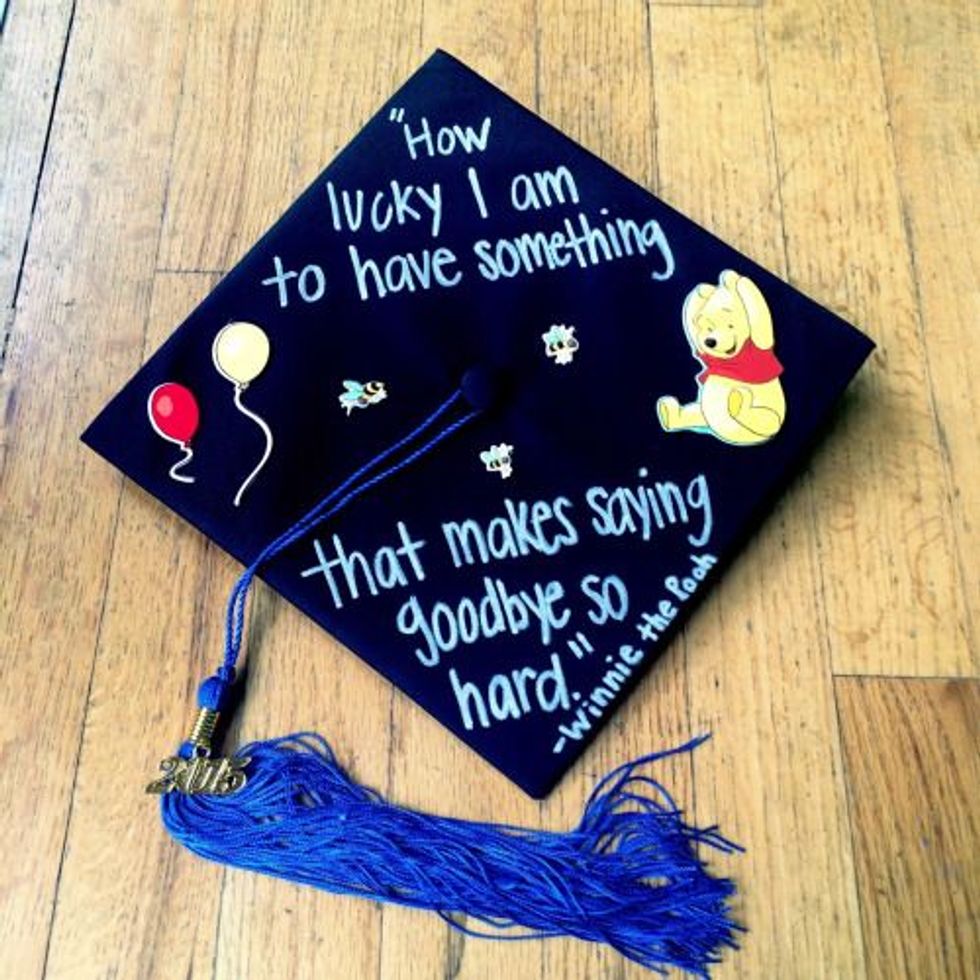 With these ideas, you are sure to spread the magic at your graduation ceremony. Now, these graduation cap decorating ideas are not for the faint of heart, but if you're a Disney lover, these graduation caps are sure to allow for your inner child to scream as if you were standing at Disneyland's gate!
Want to see some more? Check out my Pinterest board for more Disney-themed graduation caps!